Wild Coast Tented Lodge, Sri Lanka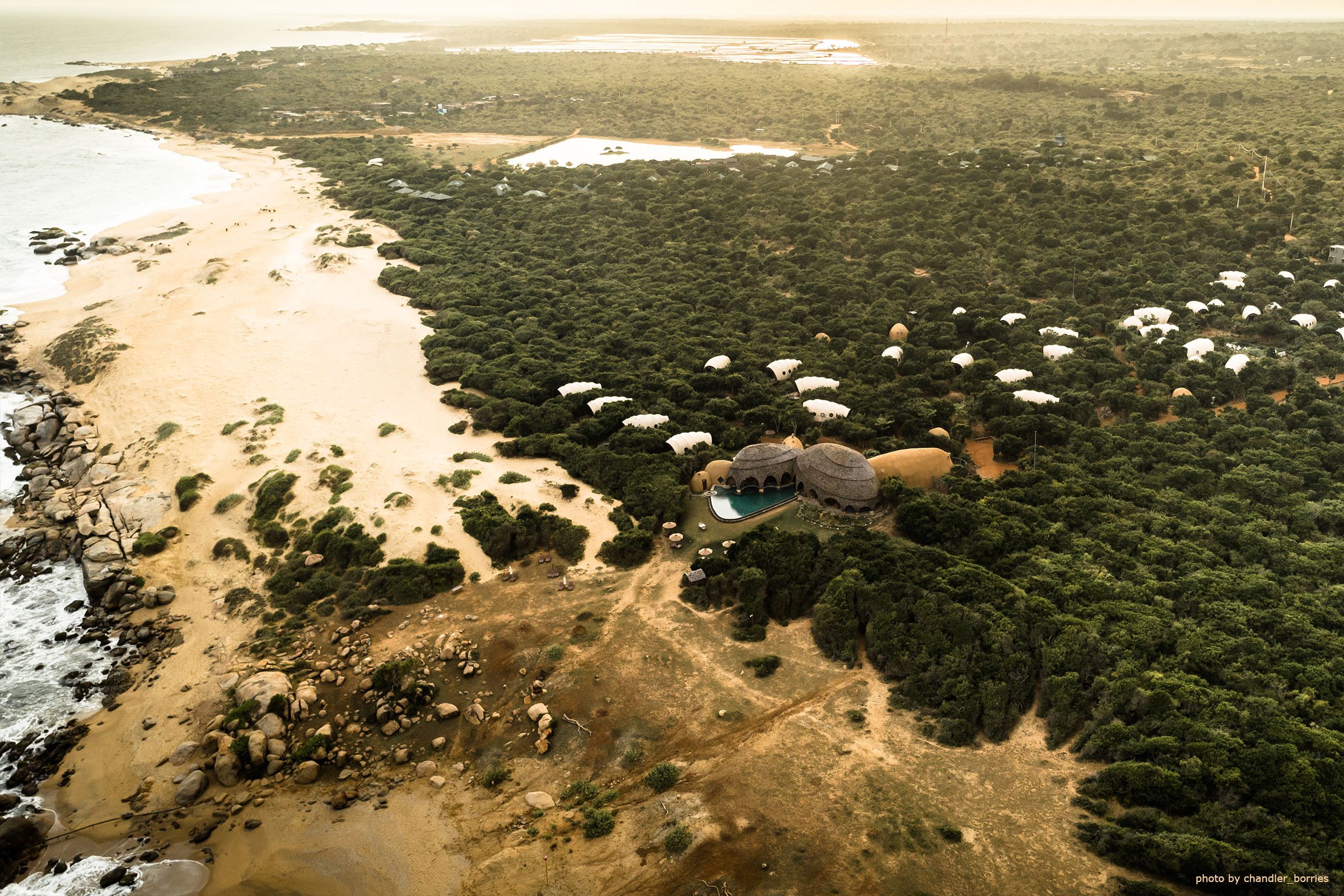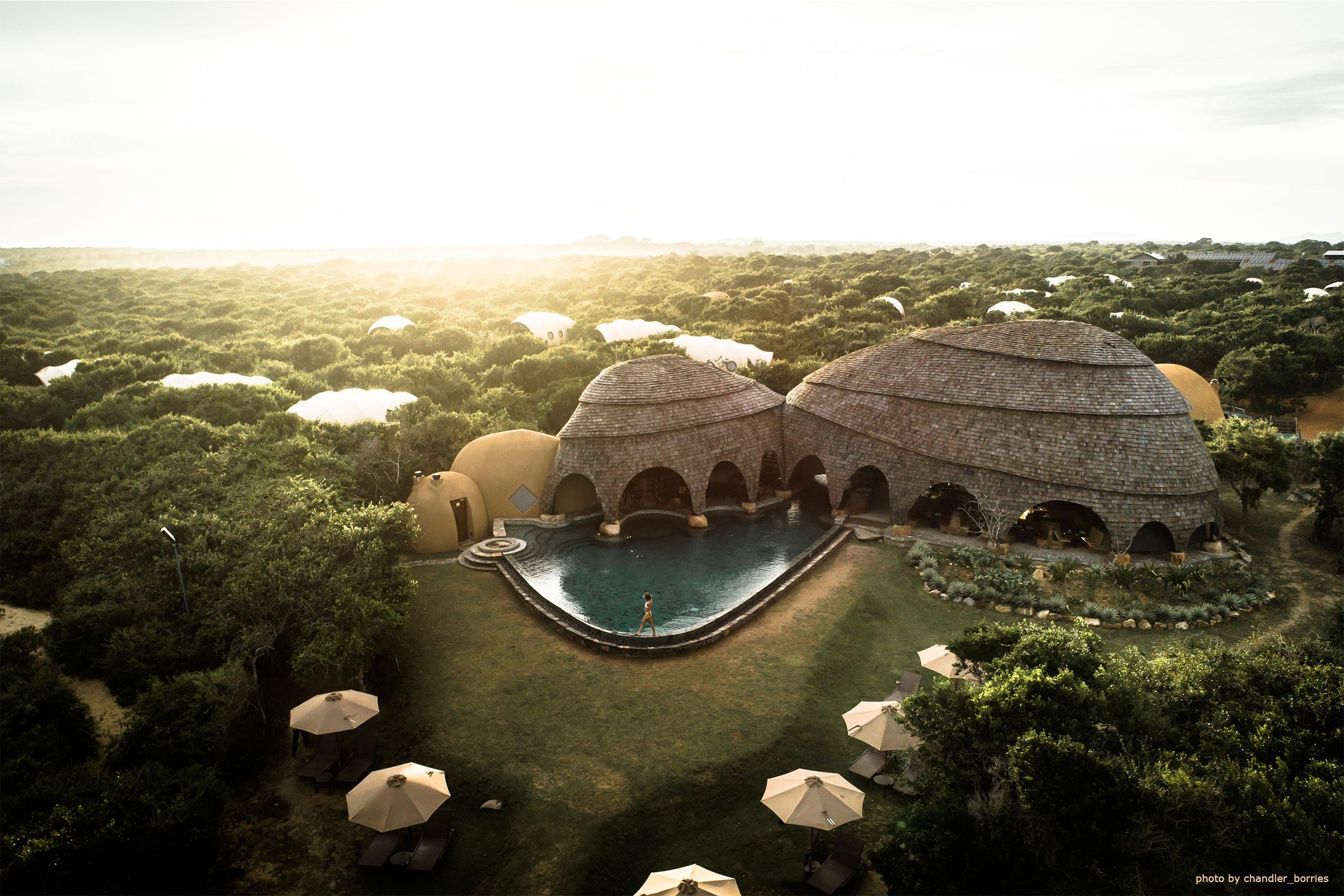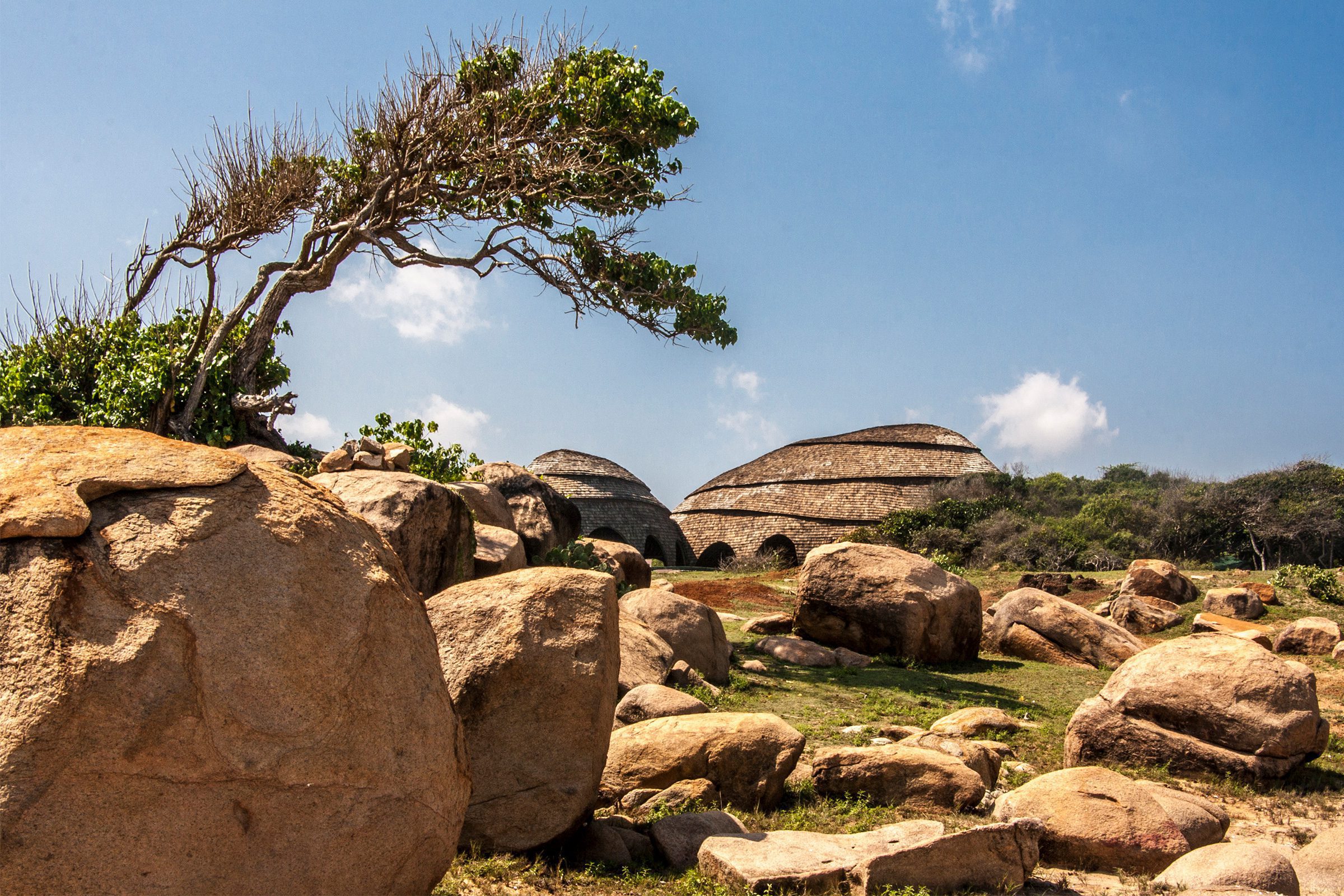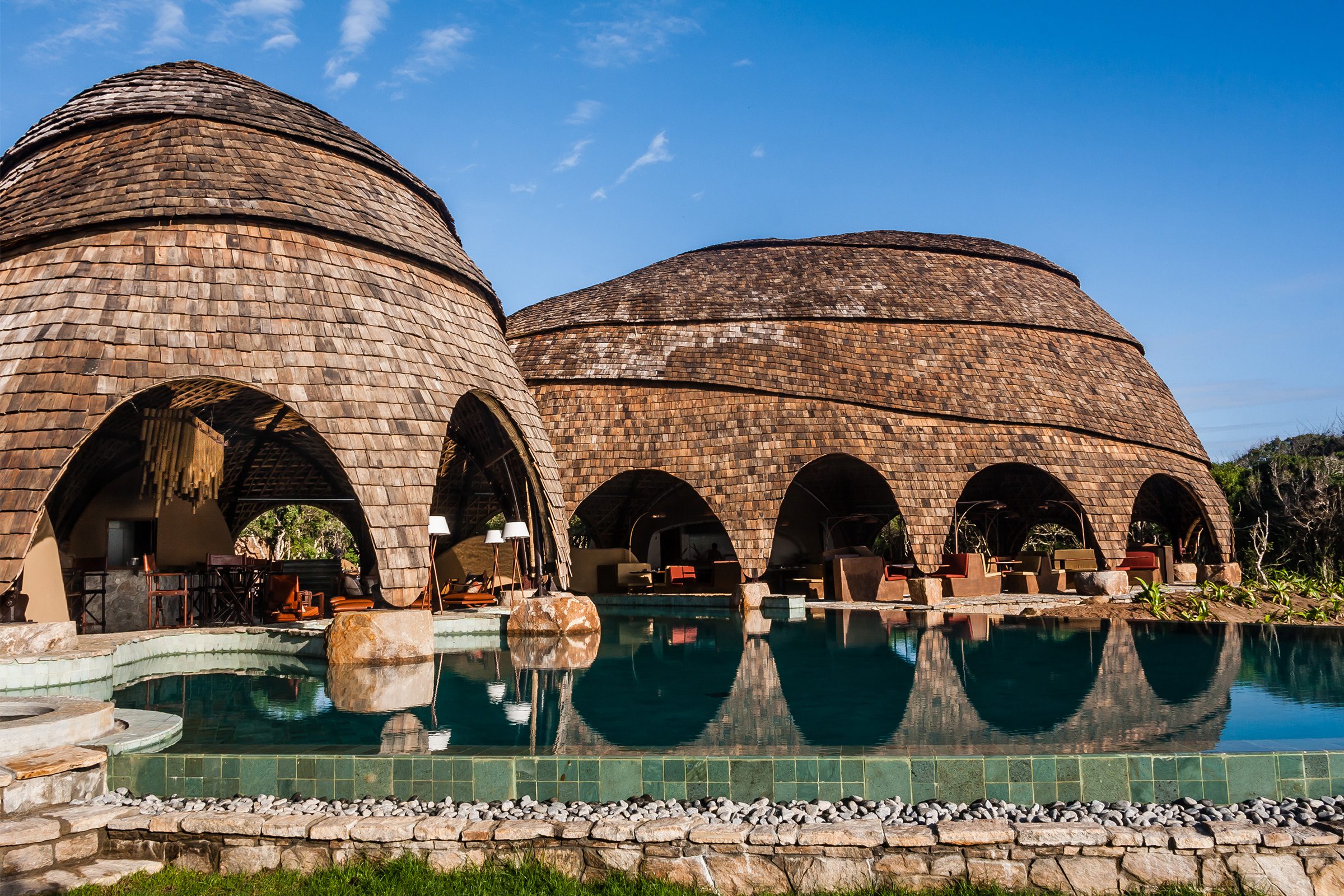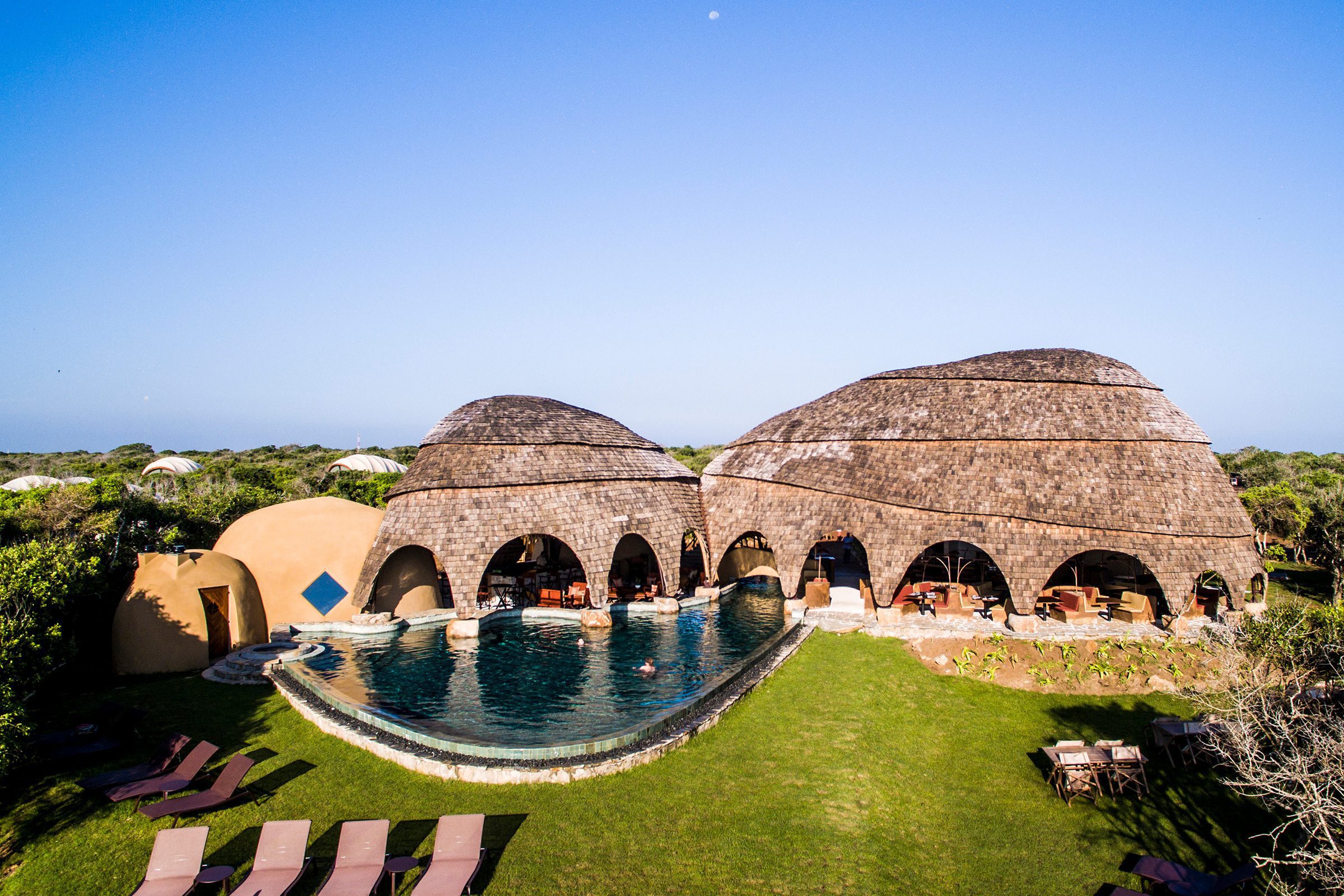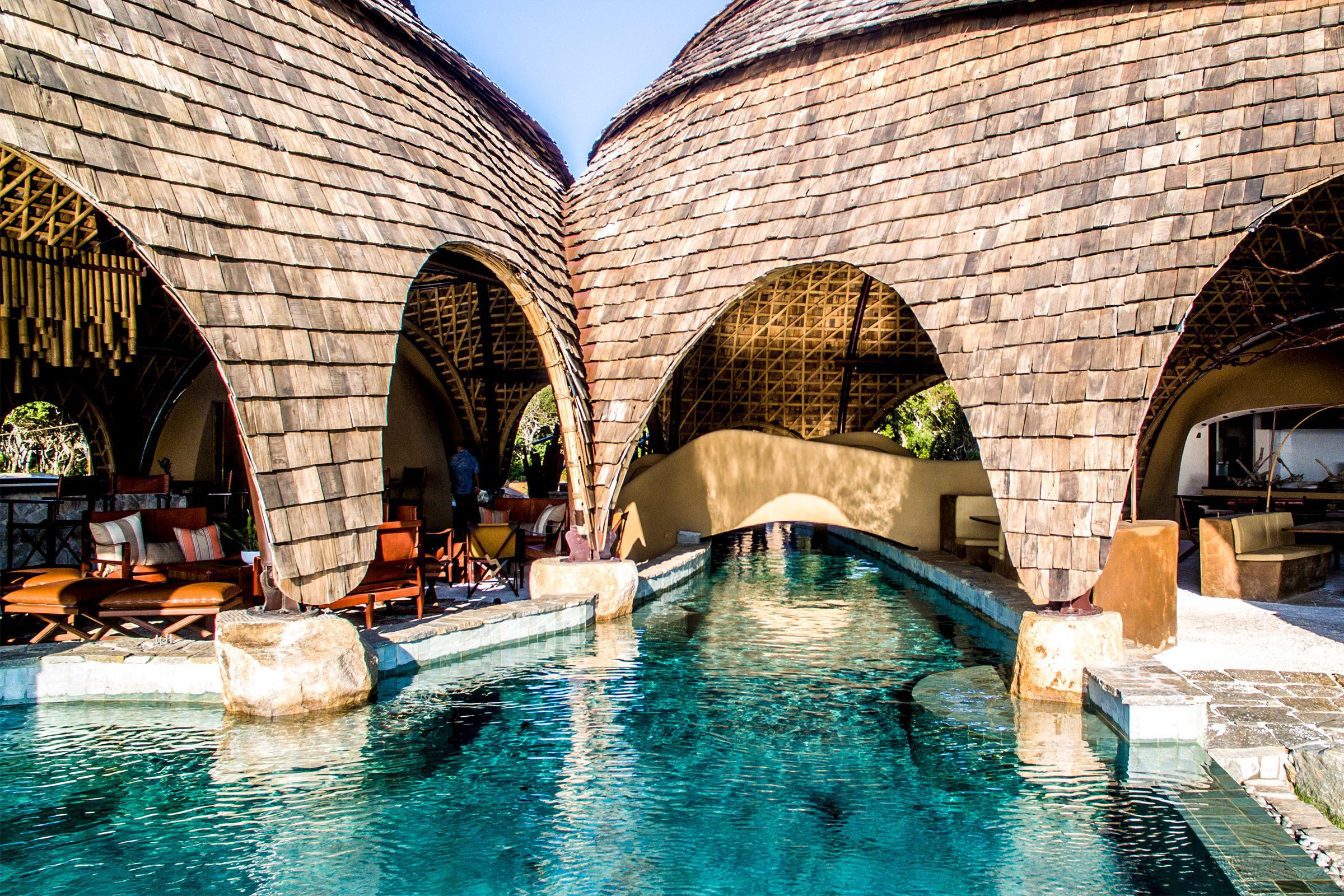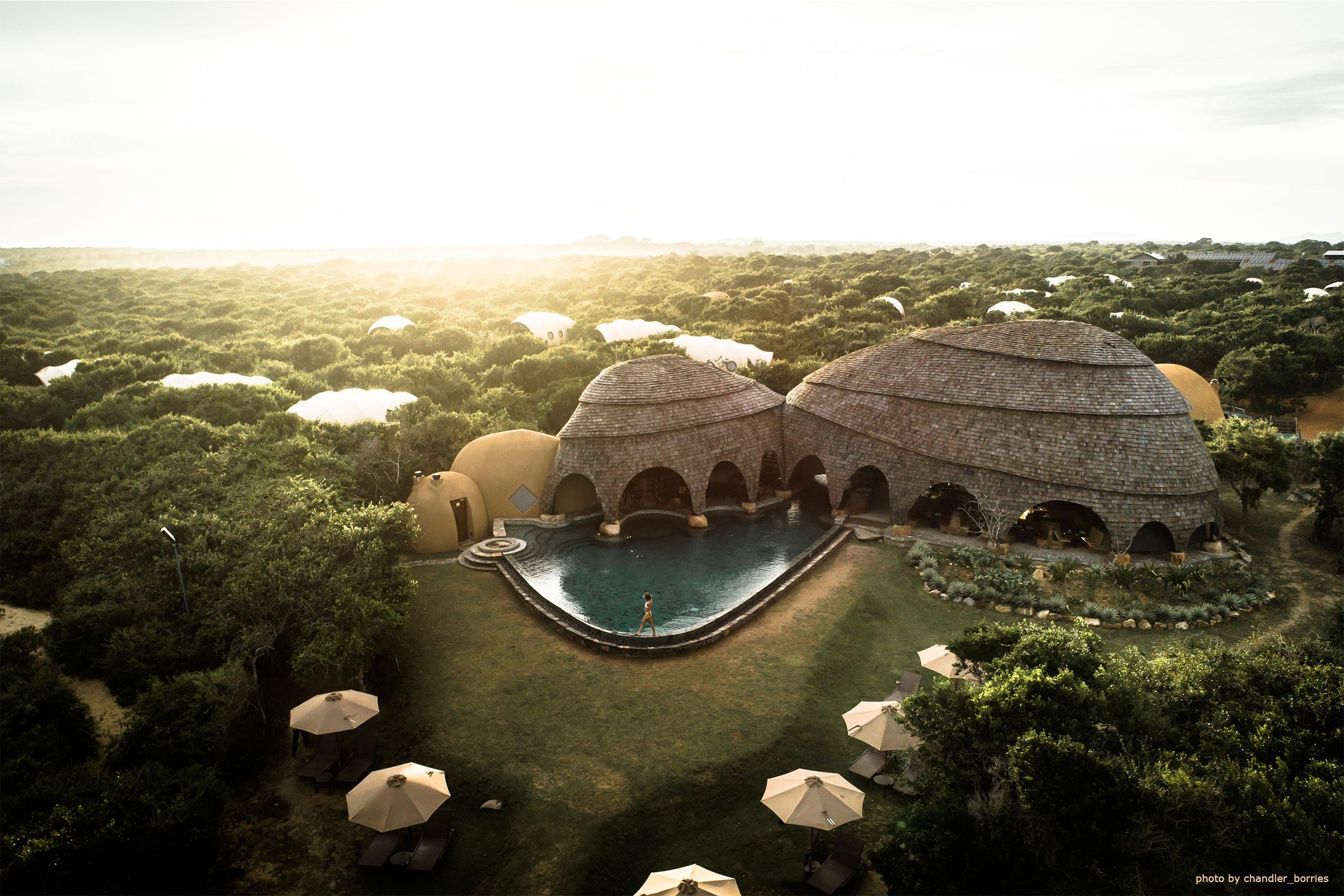 Wild Coast Tented Lodge is a 36-tent safari camp located adjacent to Yala National Park, on the southern tip of Sri Lanka.
Scattered across Yala's semi-arid landscape and along the coastline are massive rocky outcrops; these impressive landmarks provide habitat for wildlife and are host to sacred sites. These huge round formations are echoed at a micro scale by termite mounds and suspended beehives found throughout the park. To create a natural fit into Yala's landscape, the architecture of the camp adopts a human scale between the existing macro and micro forms and derives its forms from these intriguing natural formations. The existing vegetation is retained to ensure an authentic experience of the landscape. Local influences form an integral part of the project, from vernacular traditions and materials to community involvement.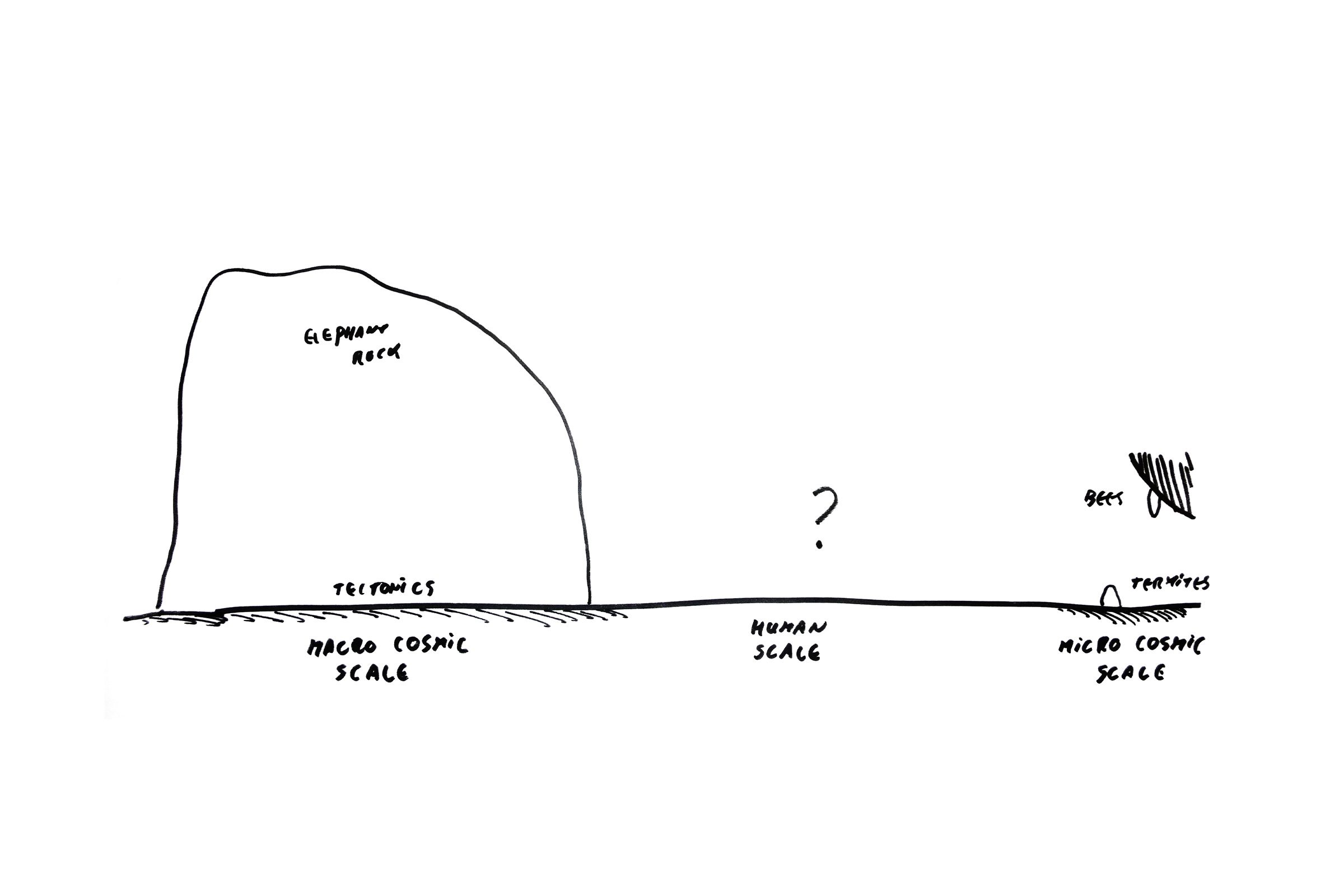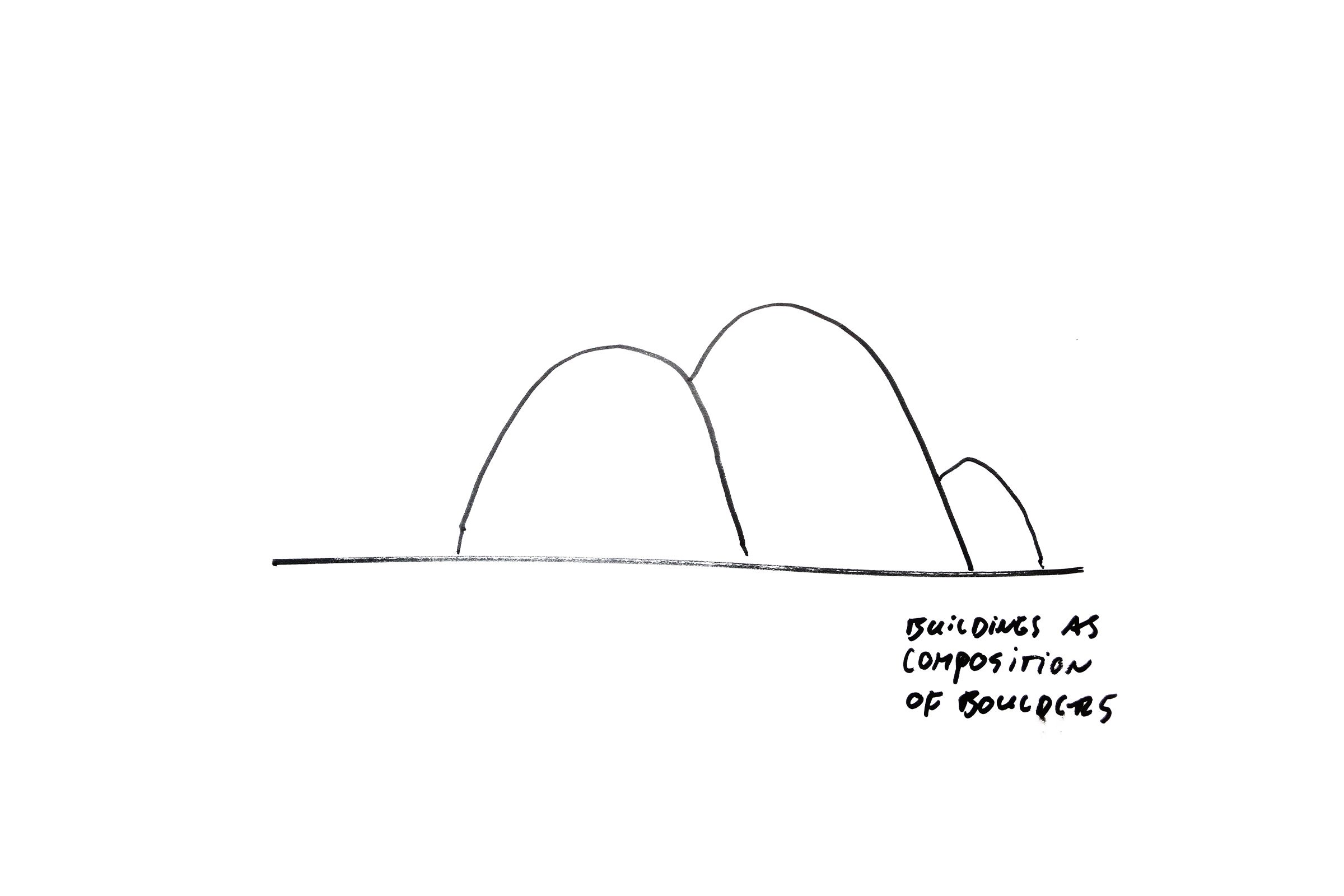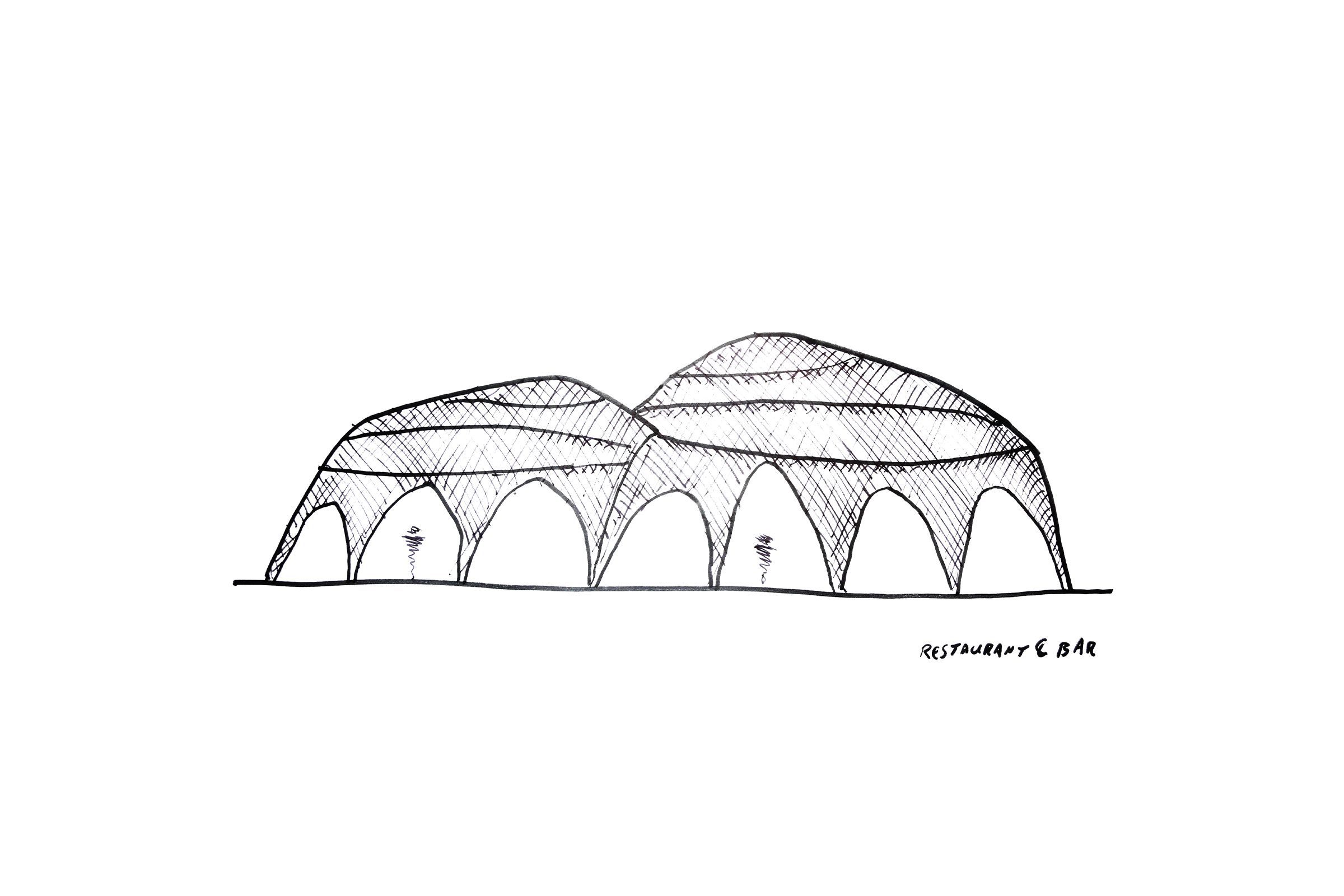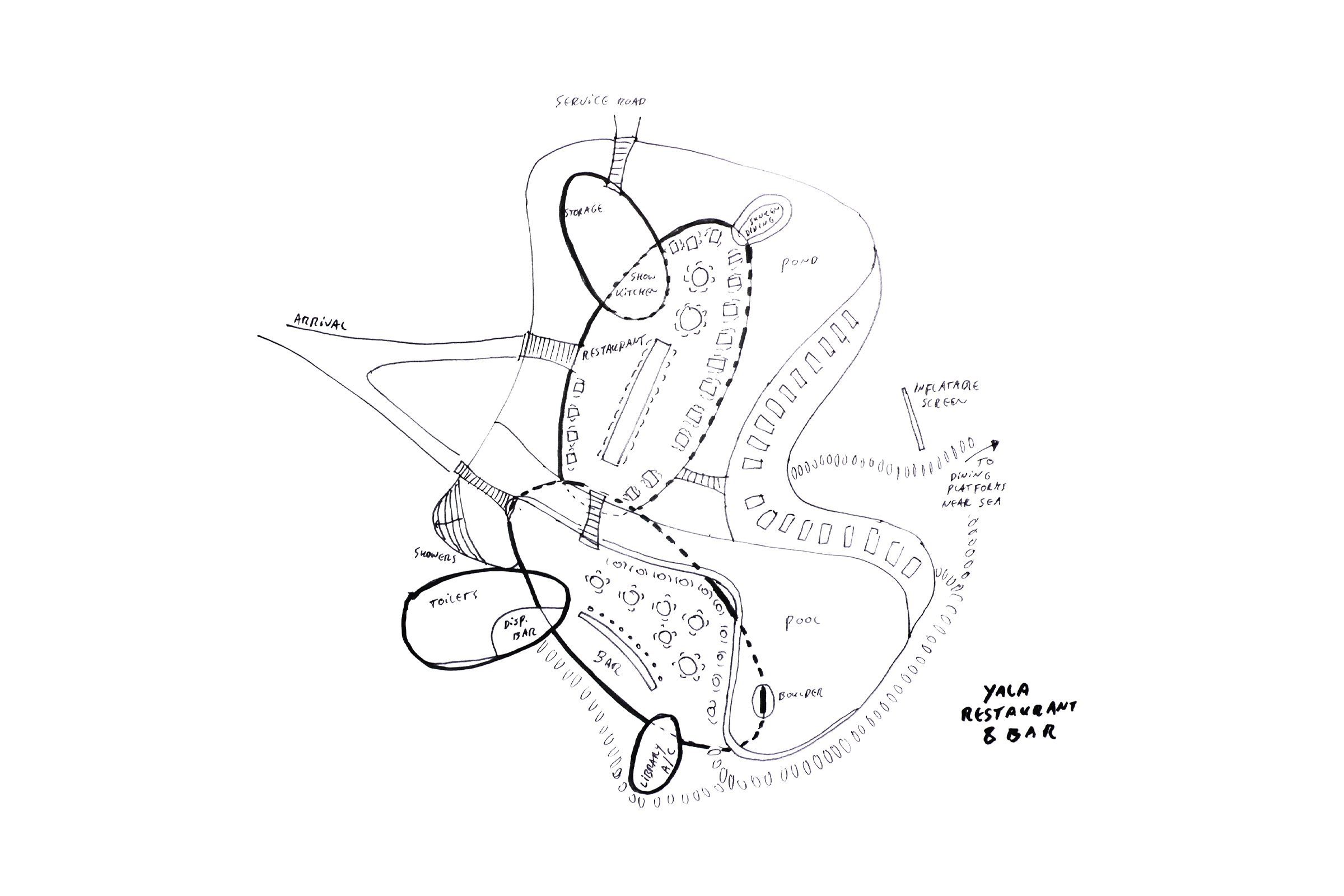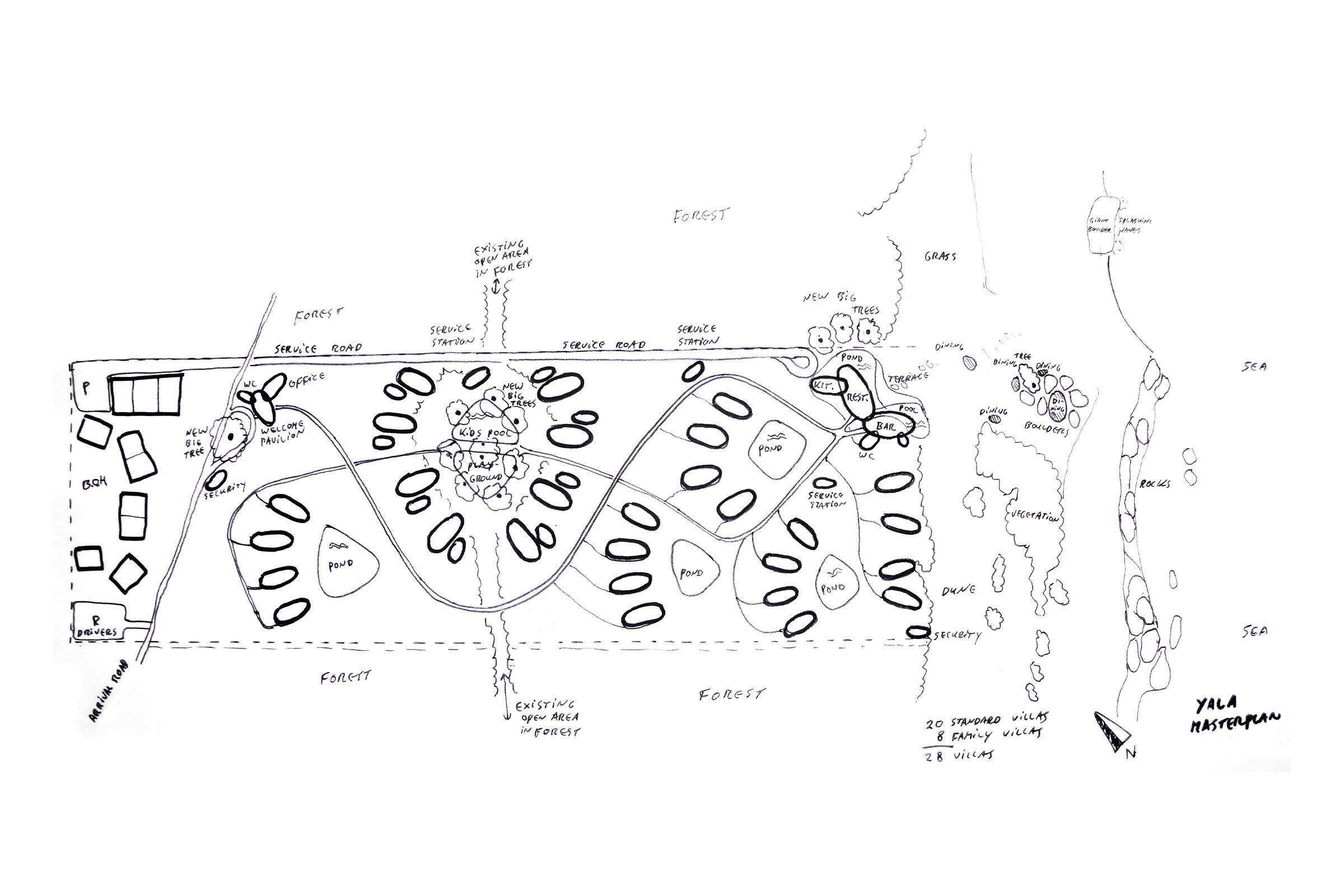 Palatupana, Yala, Sri Lanka
resort with welcome area, restaurant, bar, library, pool, spa, 28 Looper villas and 8 Urchin children's rooms. Total floor area 5250 m2.
Olav Bruin, Louis Thompson, Inma Cantero, Oana Tudose
The main facilities are organised as outcrops of boulder-like pavilions clustered organically together. Larger open air volumes intersect with smaller enclosed domes that house more private functions.
From afar, the large pavilions appear solid but on closer inspection, they're revealed as light, open structures. Their vaulted construction is crafted from a woven grid shell bamboo structure clad in reclaimed teak shingles. Large, arched openings and high vaulted ceilings create a strong sense of space while concentric ventilation slits help reduce the volumes to a more human scale. As the shingles weather, the buildings will age gracefully over time, and gain a patina that naturally complements the surrounding stone.
Whereas the architecture focuses on the outer form of the boulders, the interior recalls the treasures concealed within them such as caves, crystals and veins of precious minerals. Capturing a sense of discovery, adventure and enchantment, the interior combines ecological luxury and local elegance with a contemporary edge.
Echoing the context of the site, local materials such as stone, quartz and mud brick are paired with a rich palette of copper, brass, terrazzo, wood, bamboo and textiles. A strong focus is placed on high quality materials that age gracefully. Sculptural light installations punctuate the main spaces.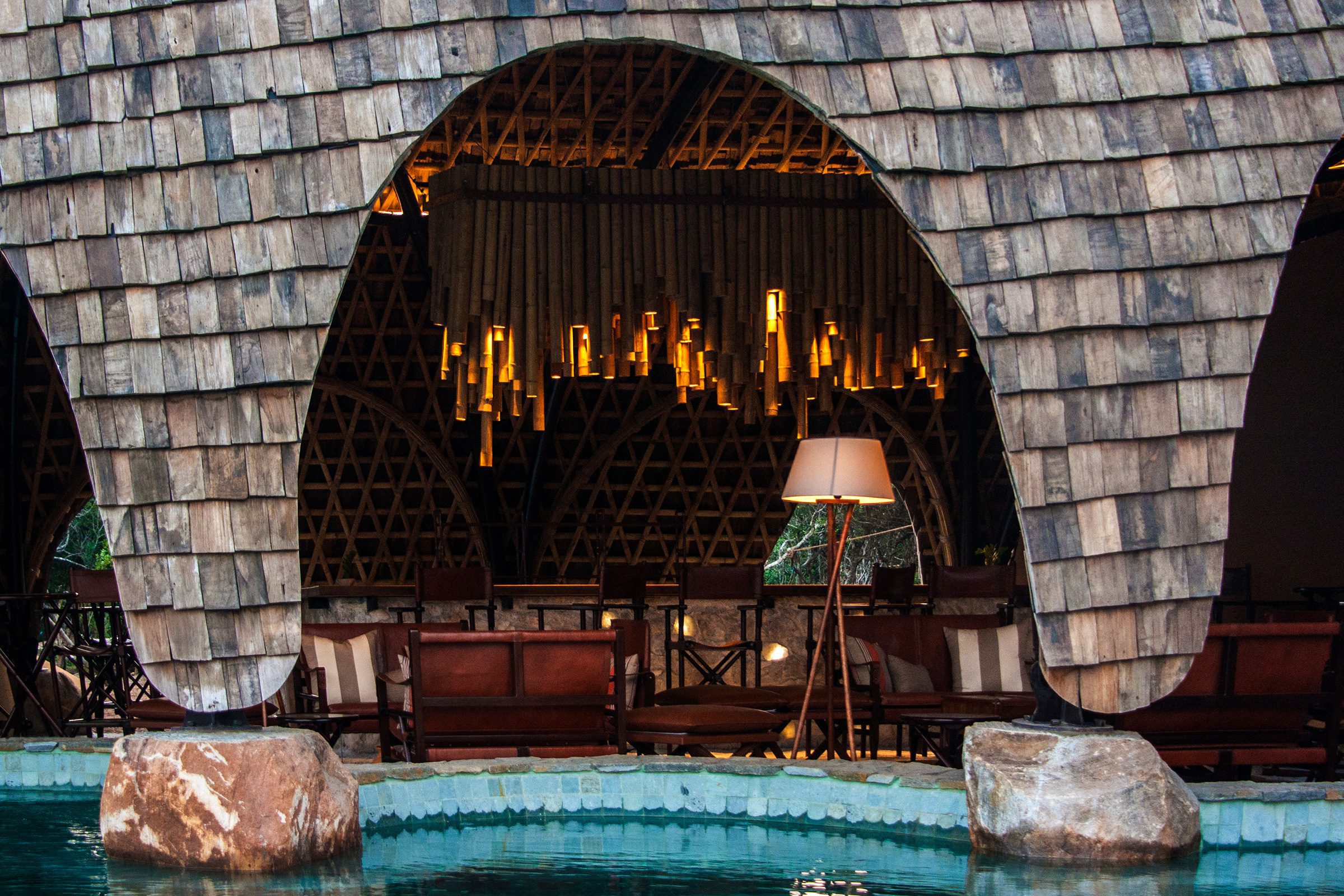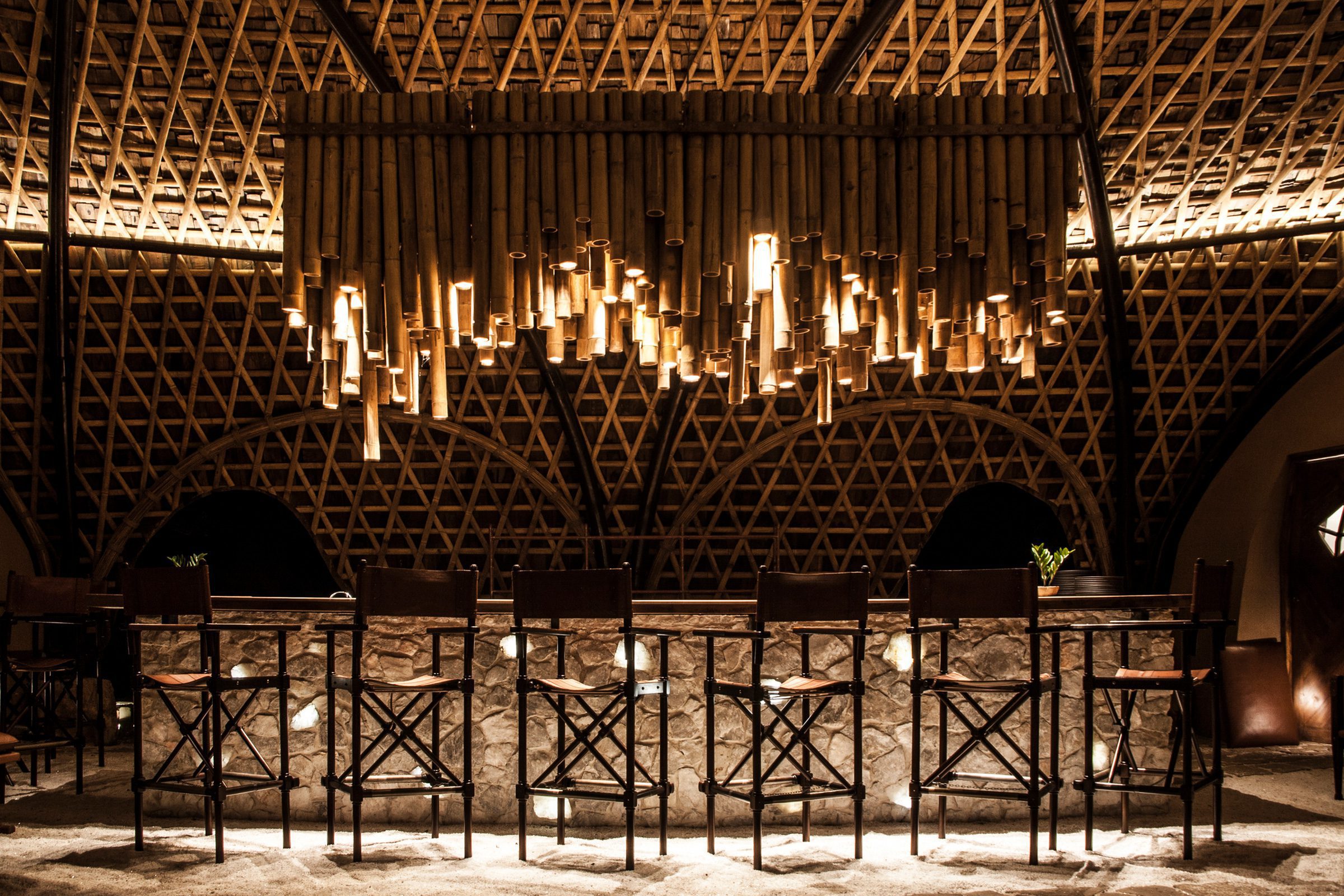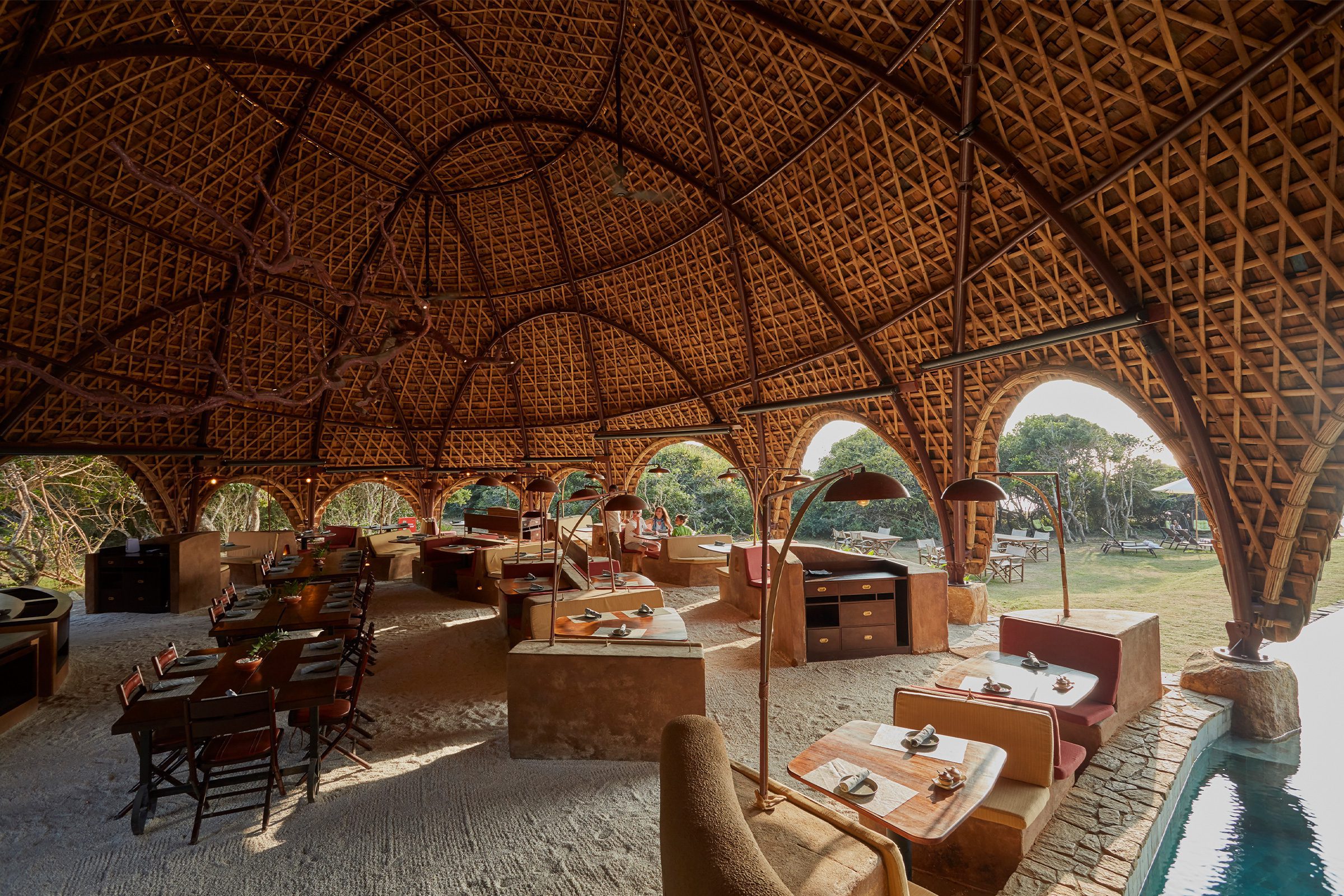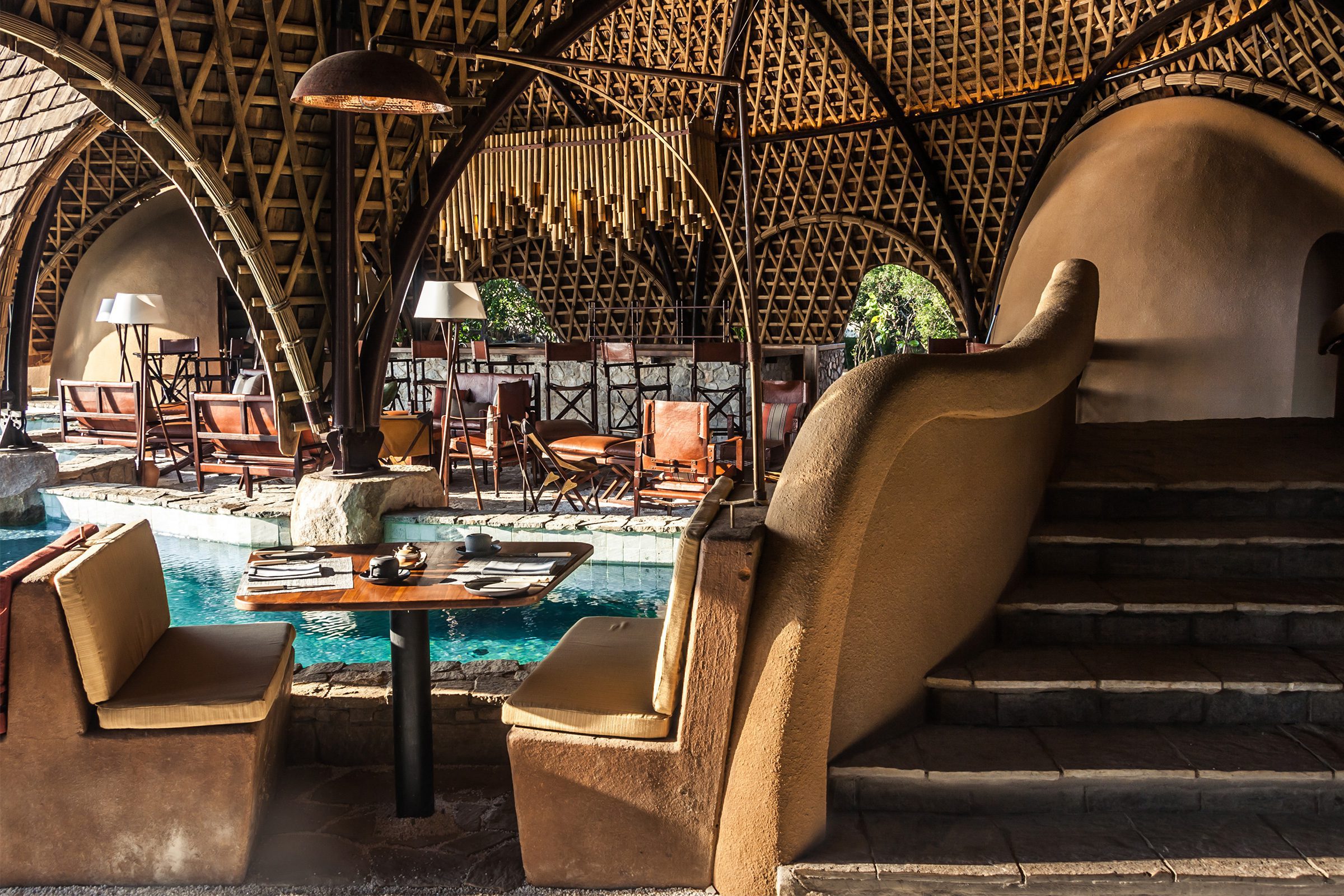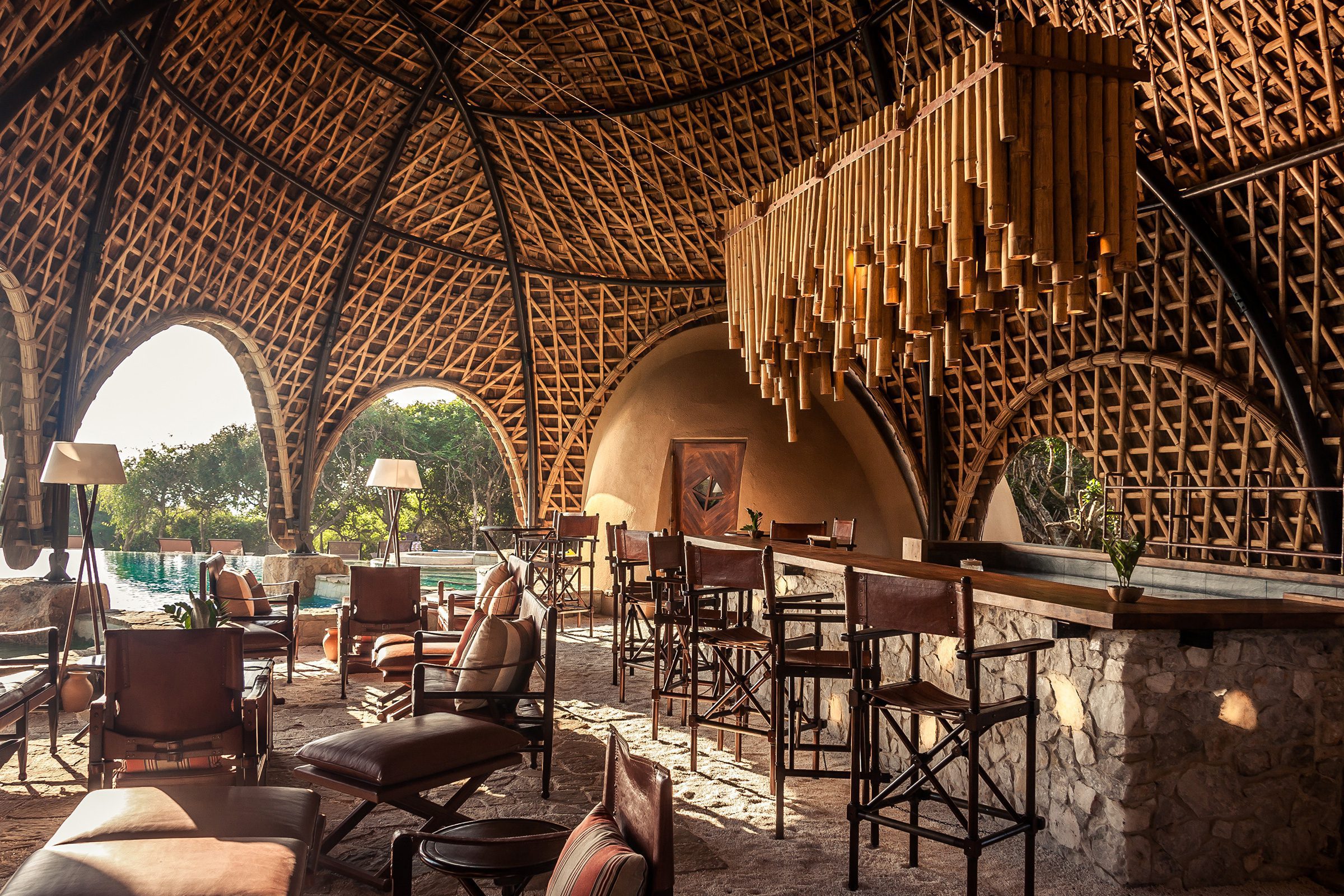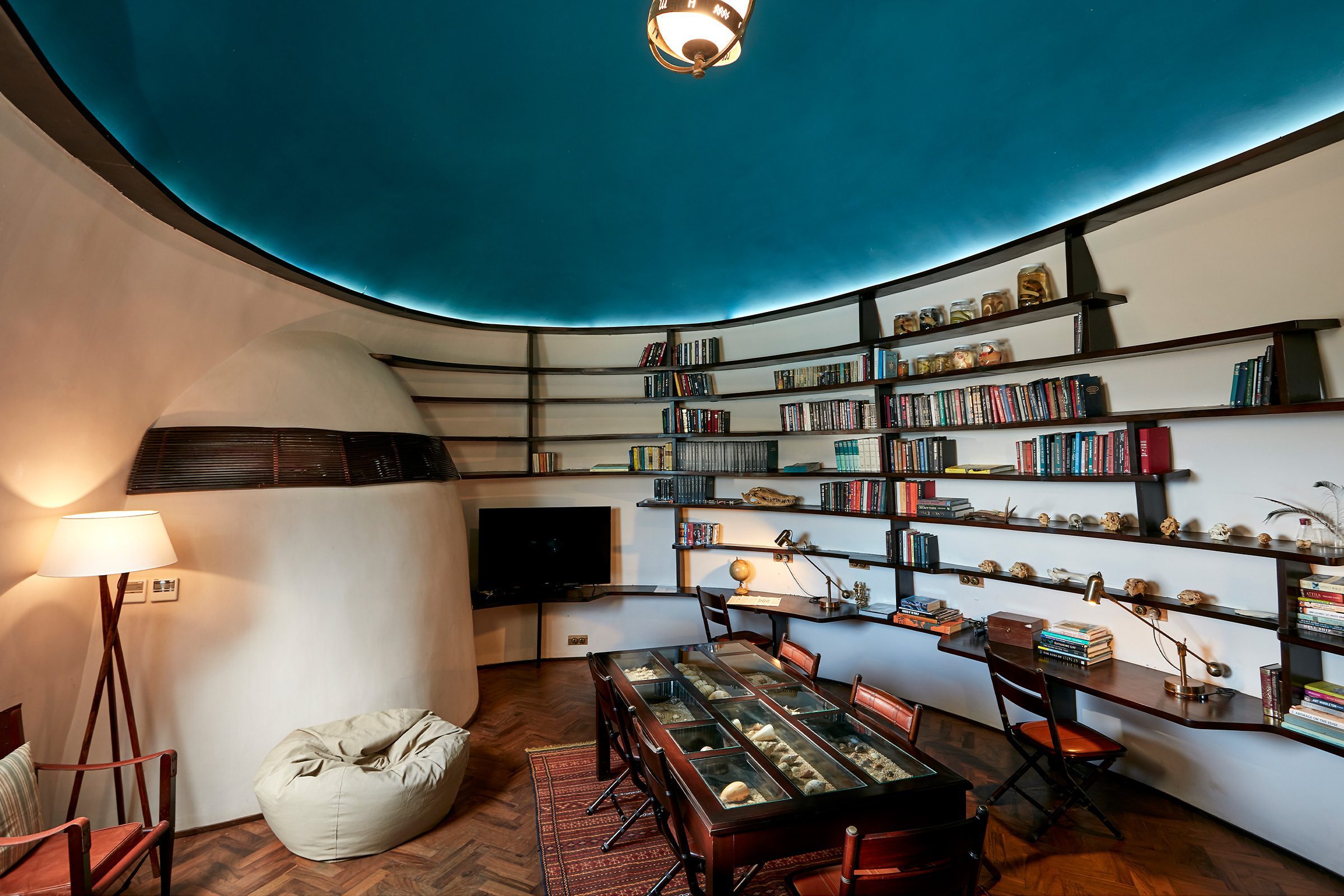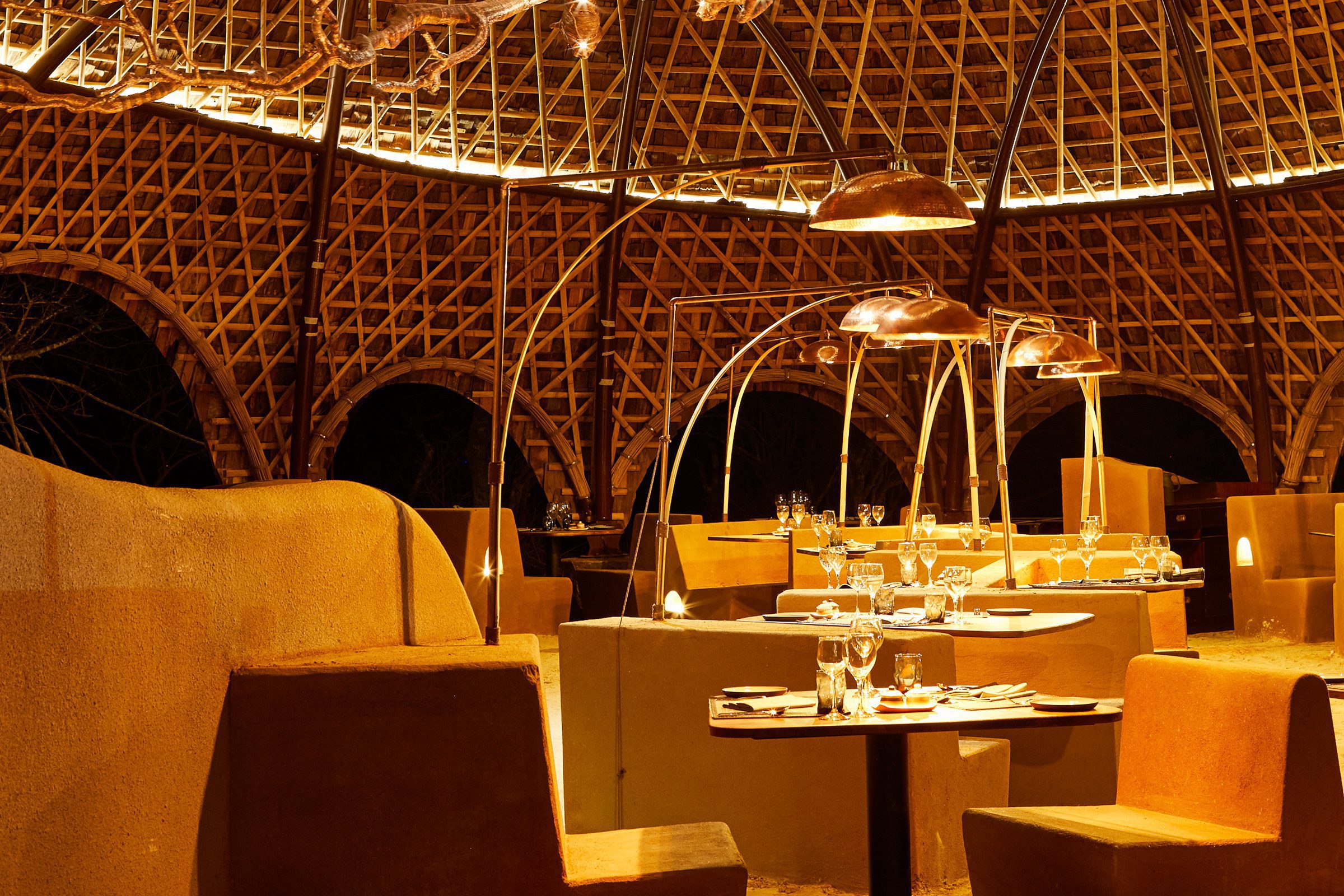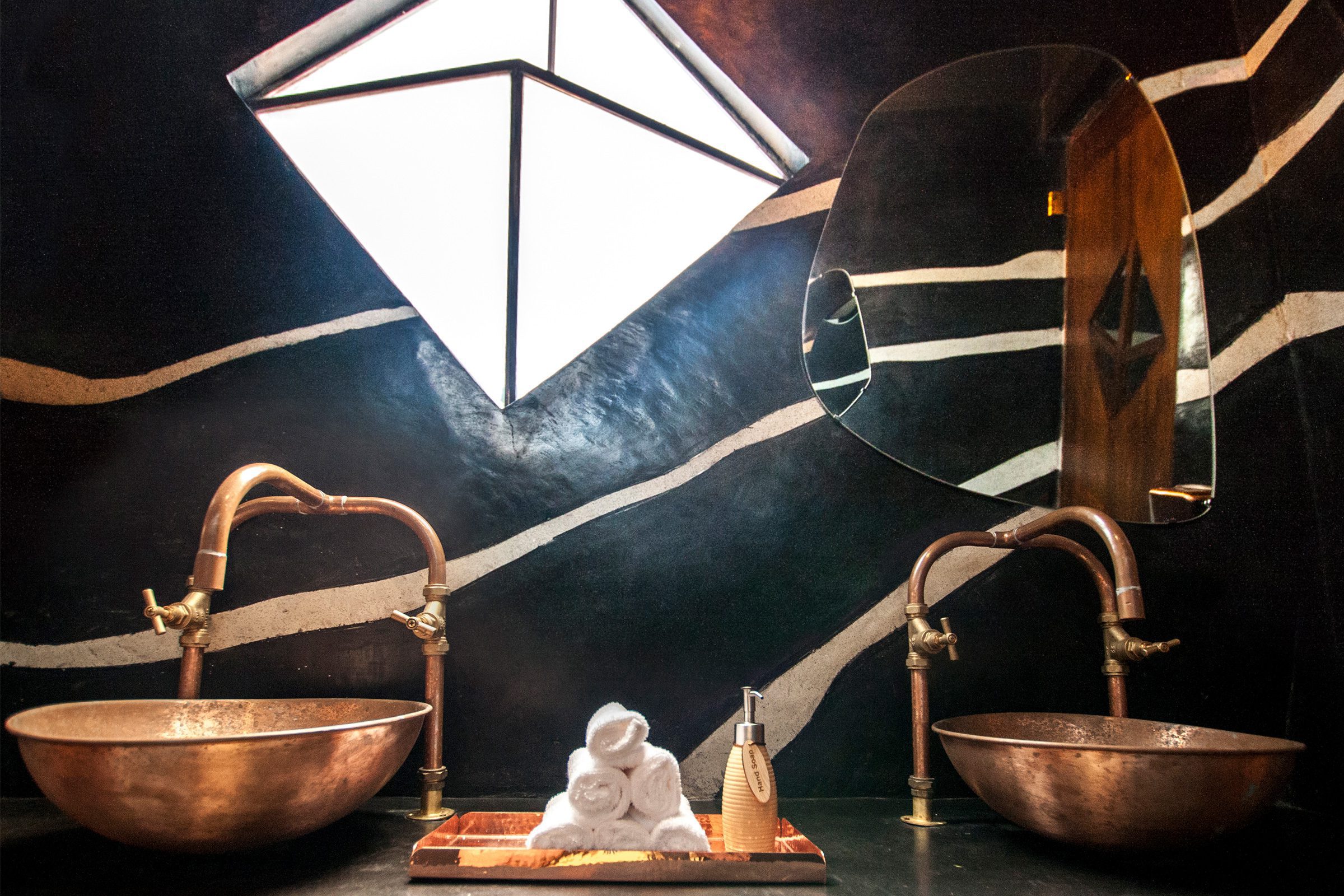 Night time
By night, the illuminated pavilions appear as navigational landmarks. The open-air structures are illuminated from within, creating an inviting glow at the arched facade. This effect is accentuated by striking rings of light f that line the ventilation openings.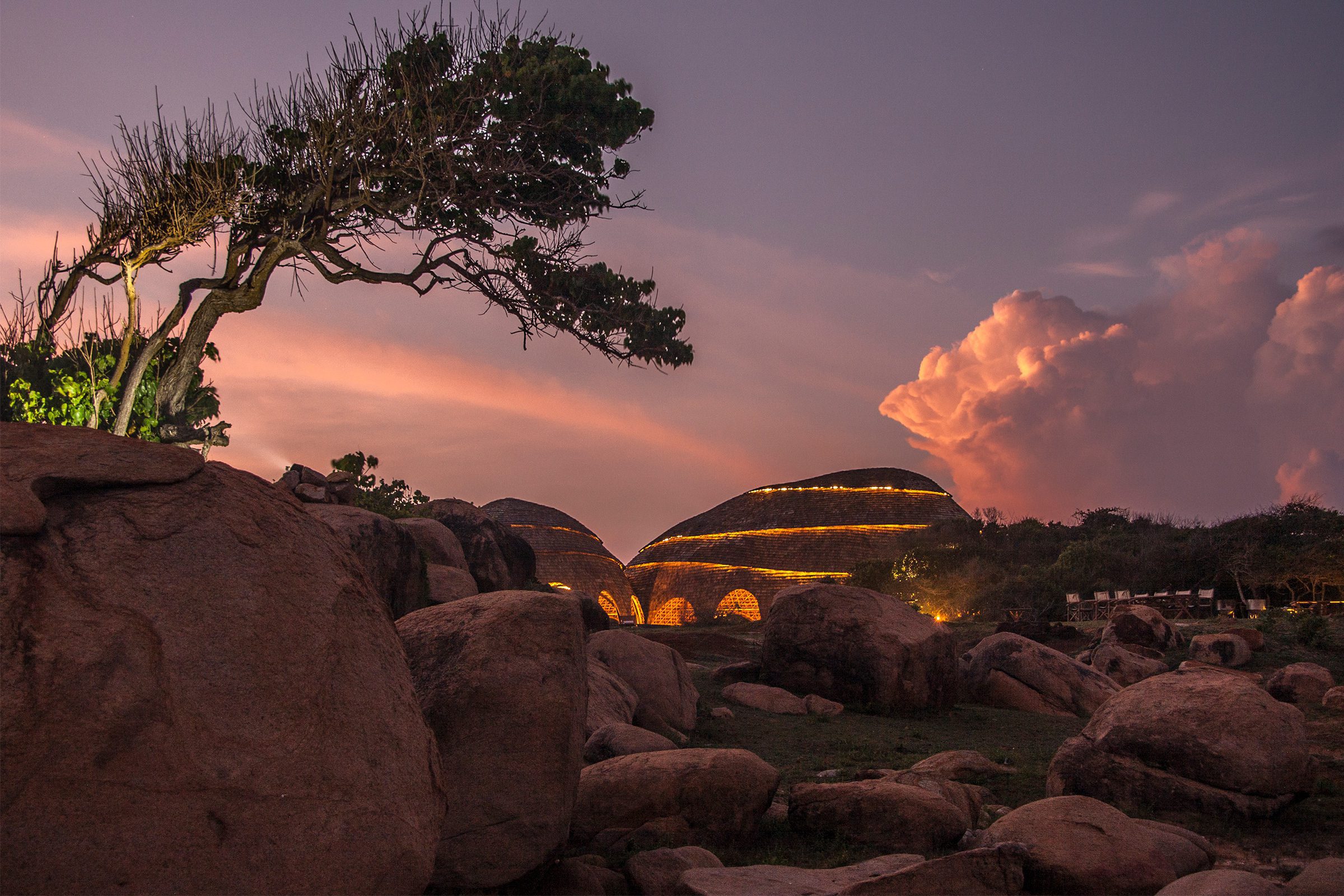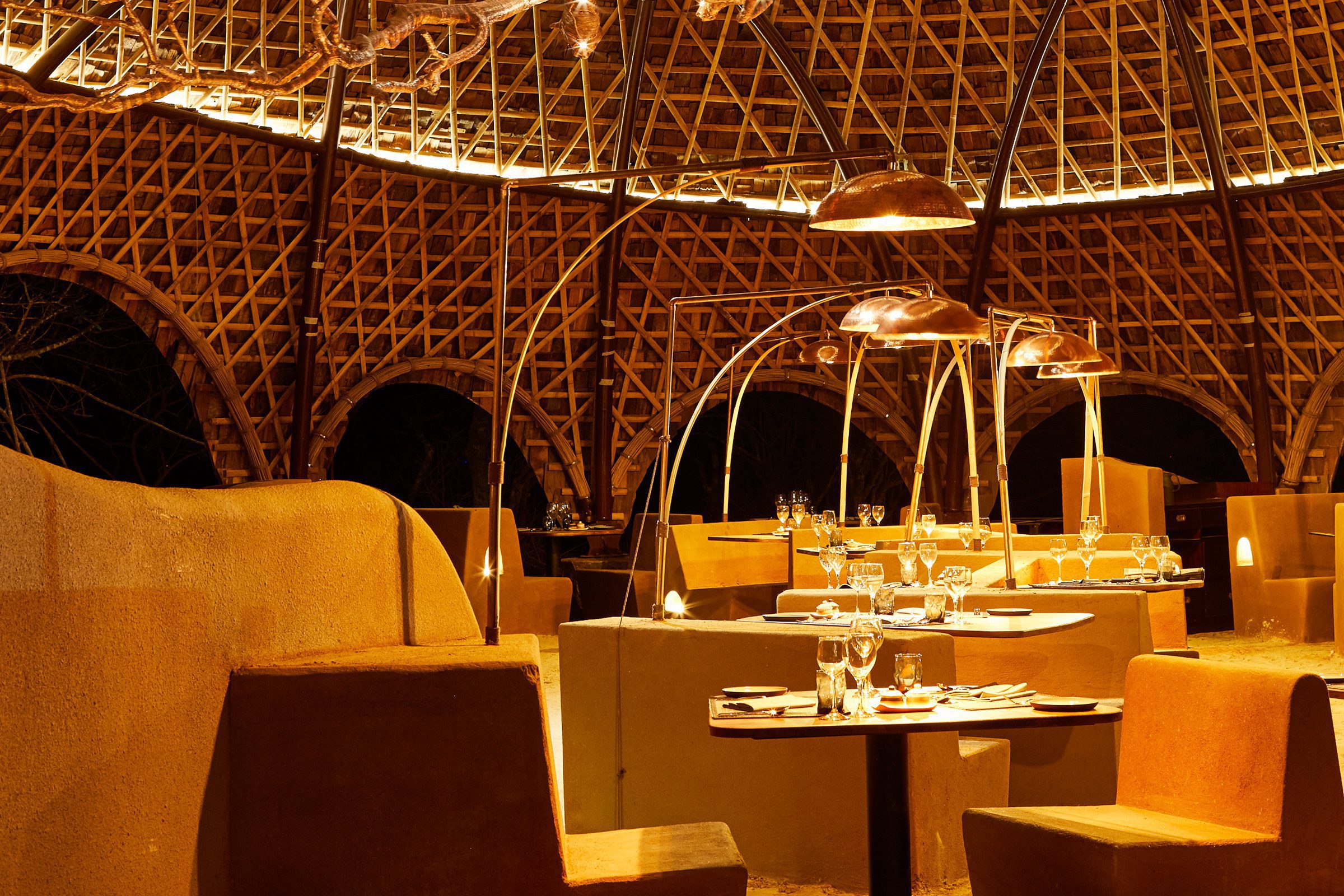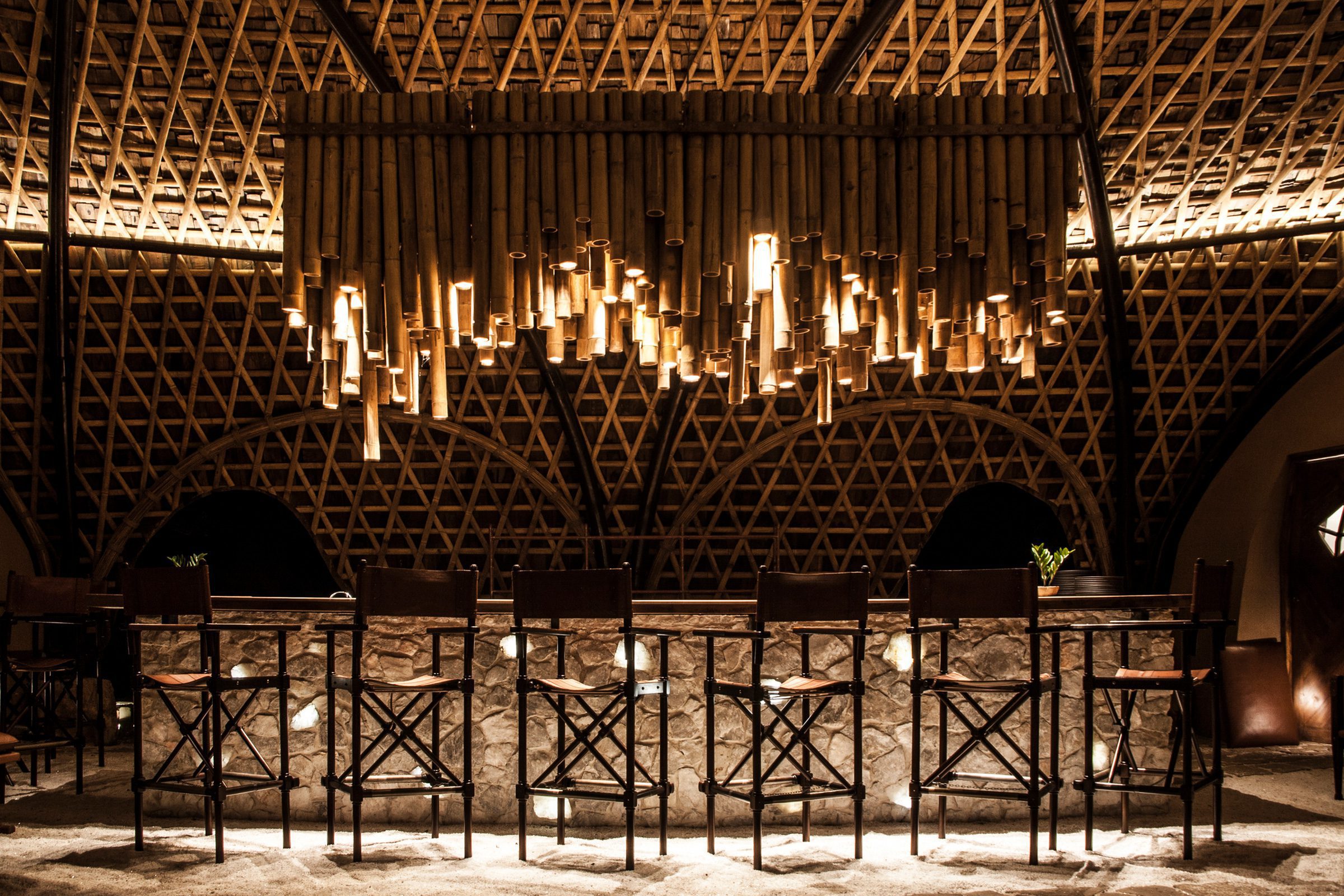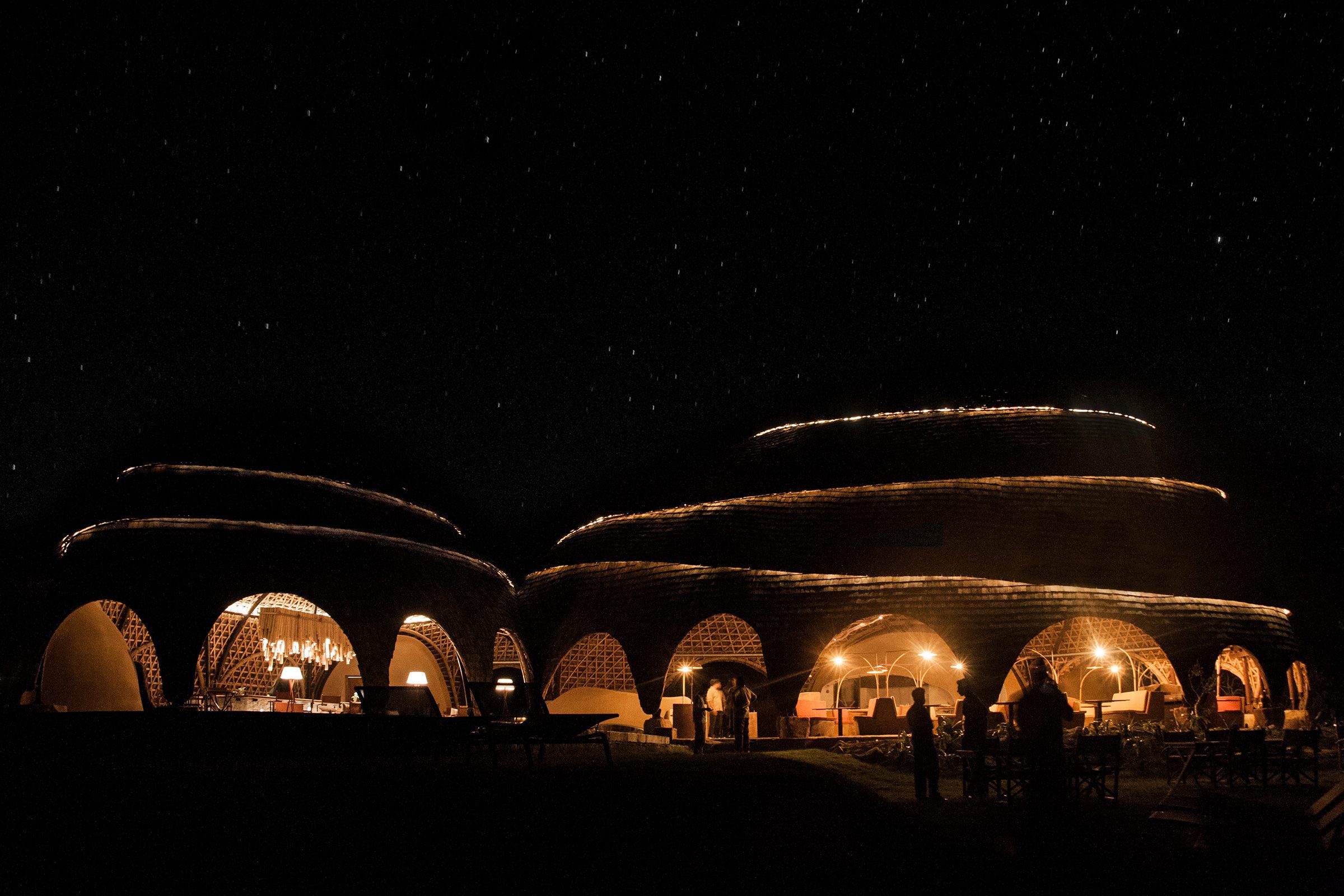 Design For Asia Awards
Sharing by judging panel member Shashi CAAN, Founding Partner of THE COLLECTIVE US & THE SC COLLECTIVE UK