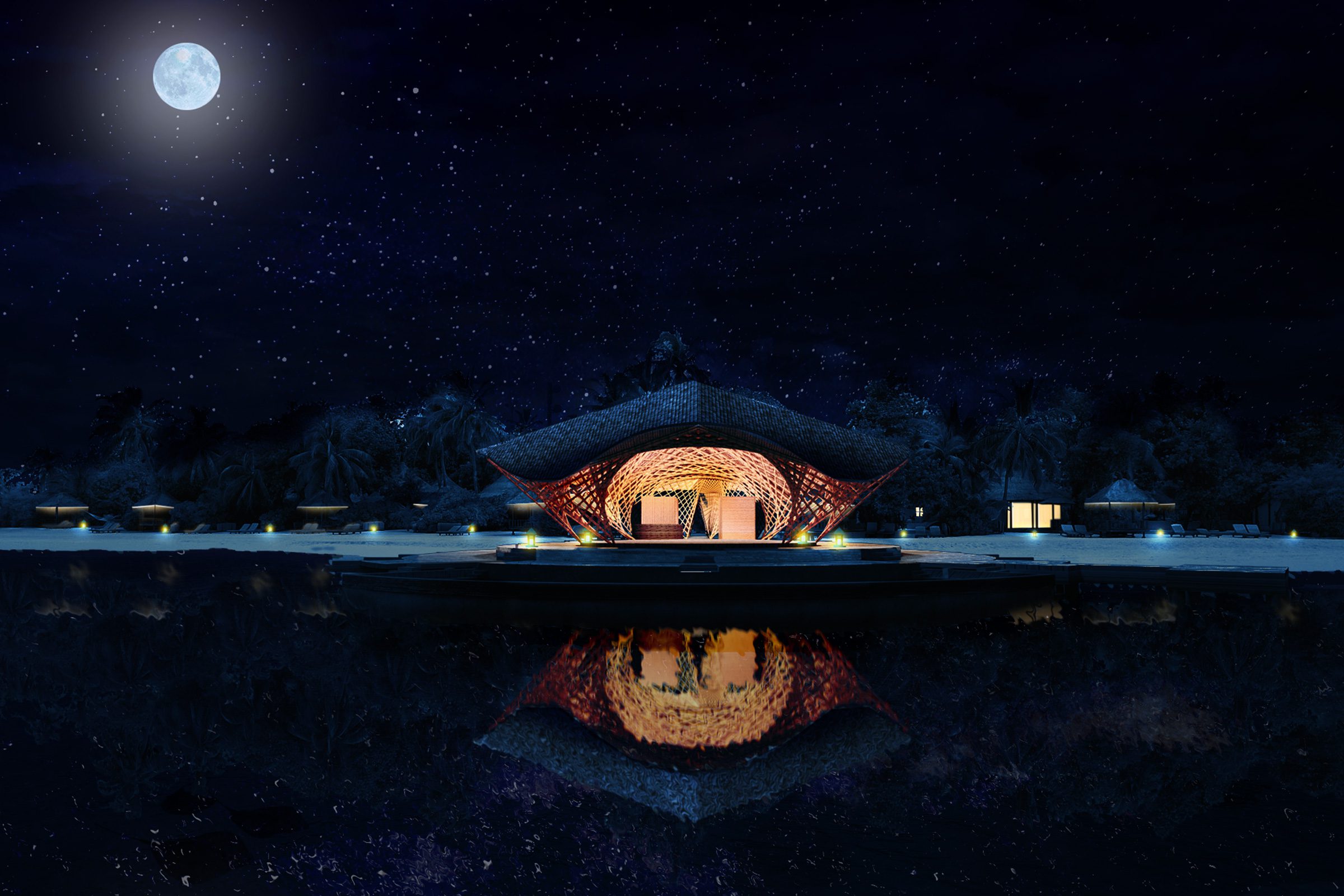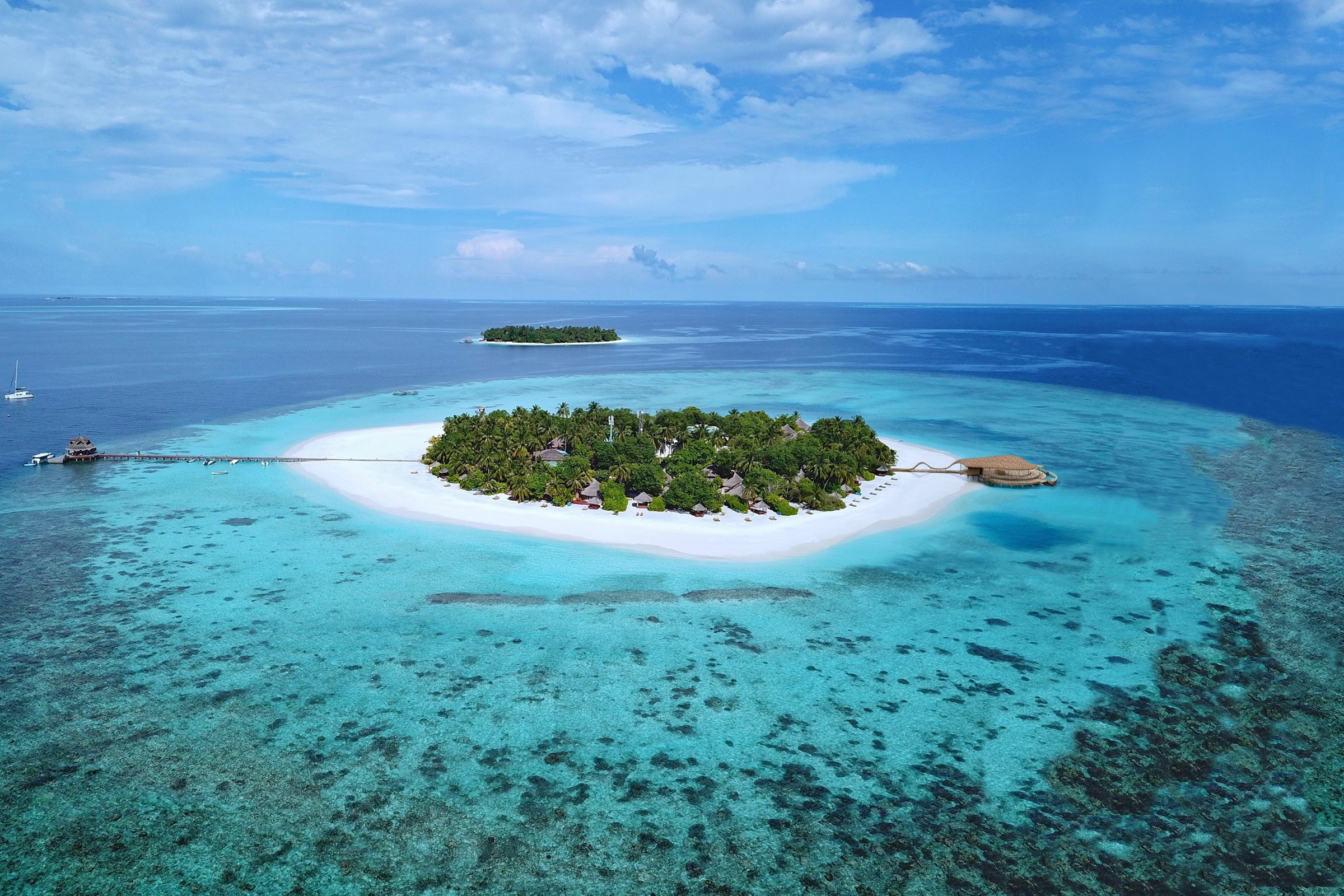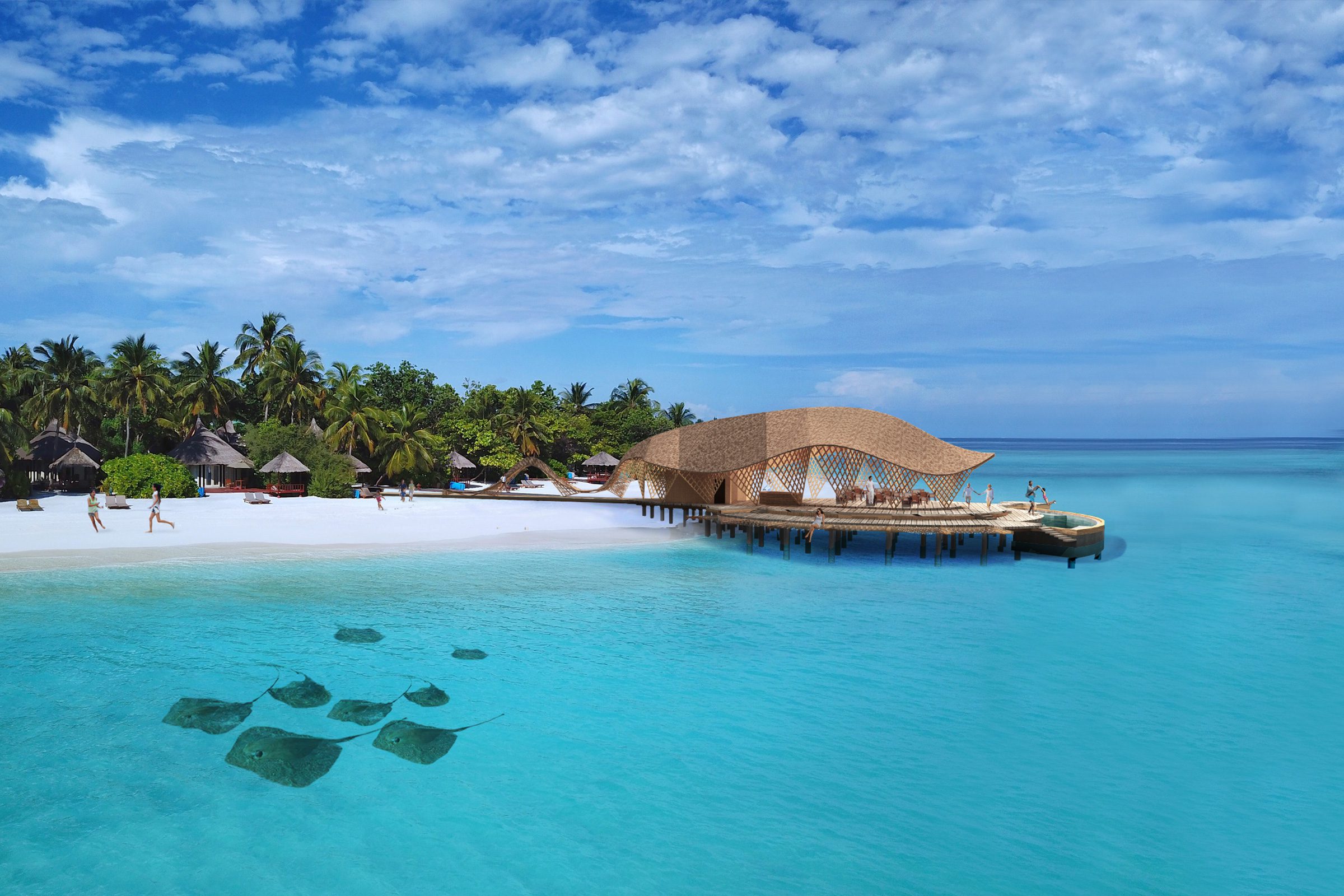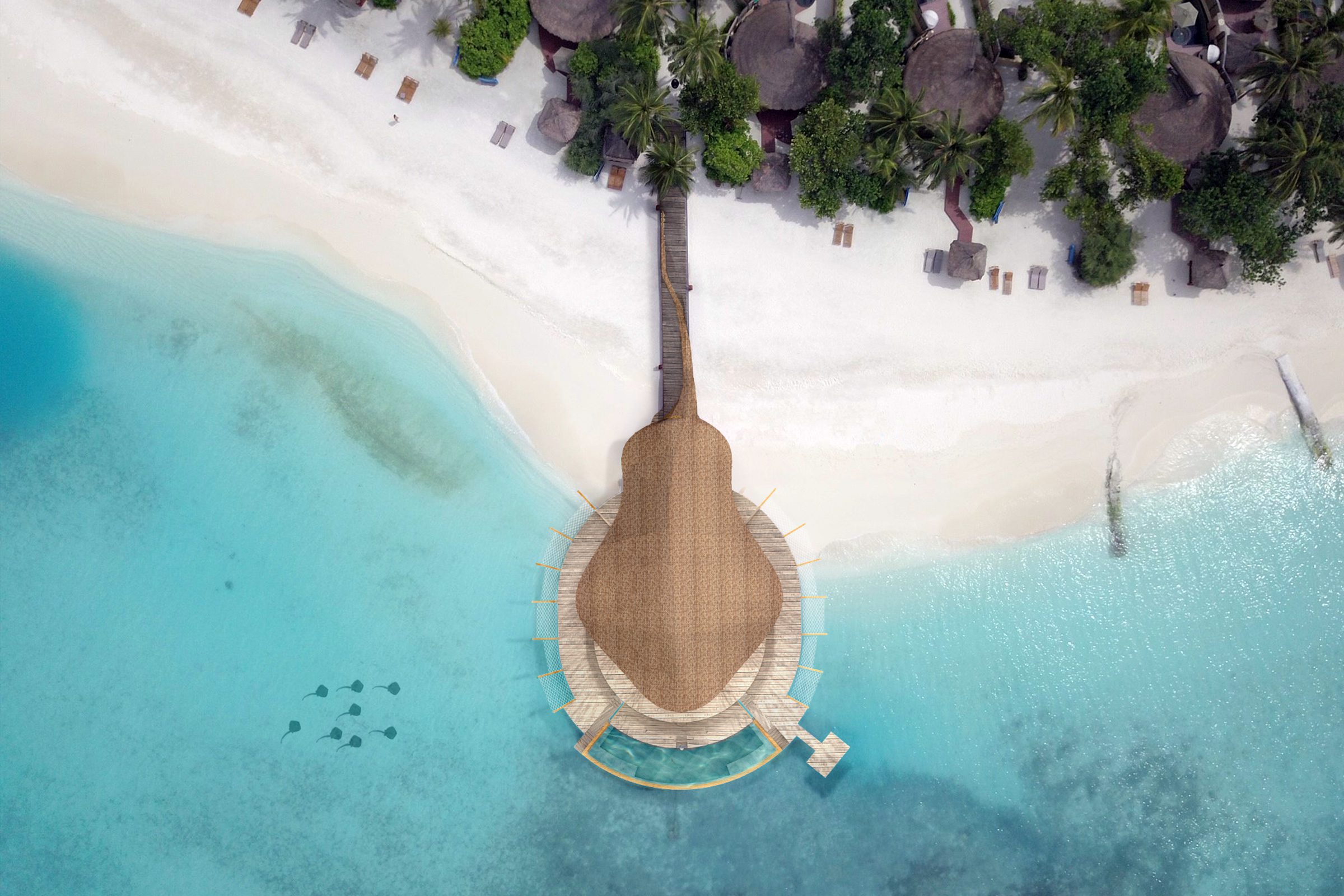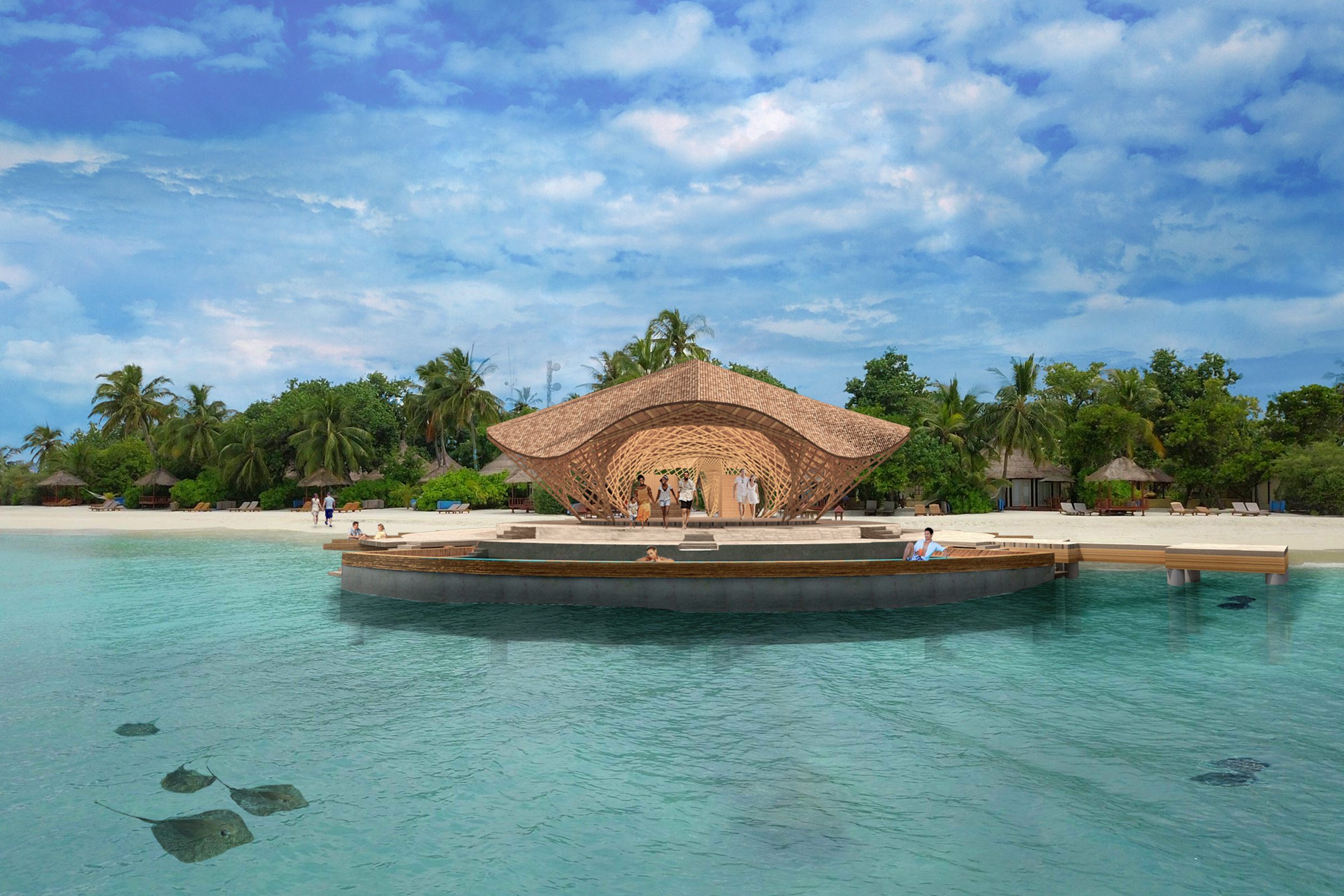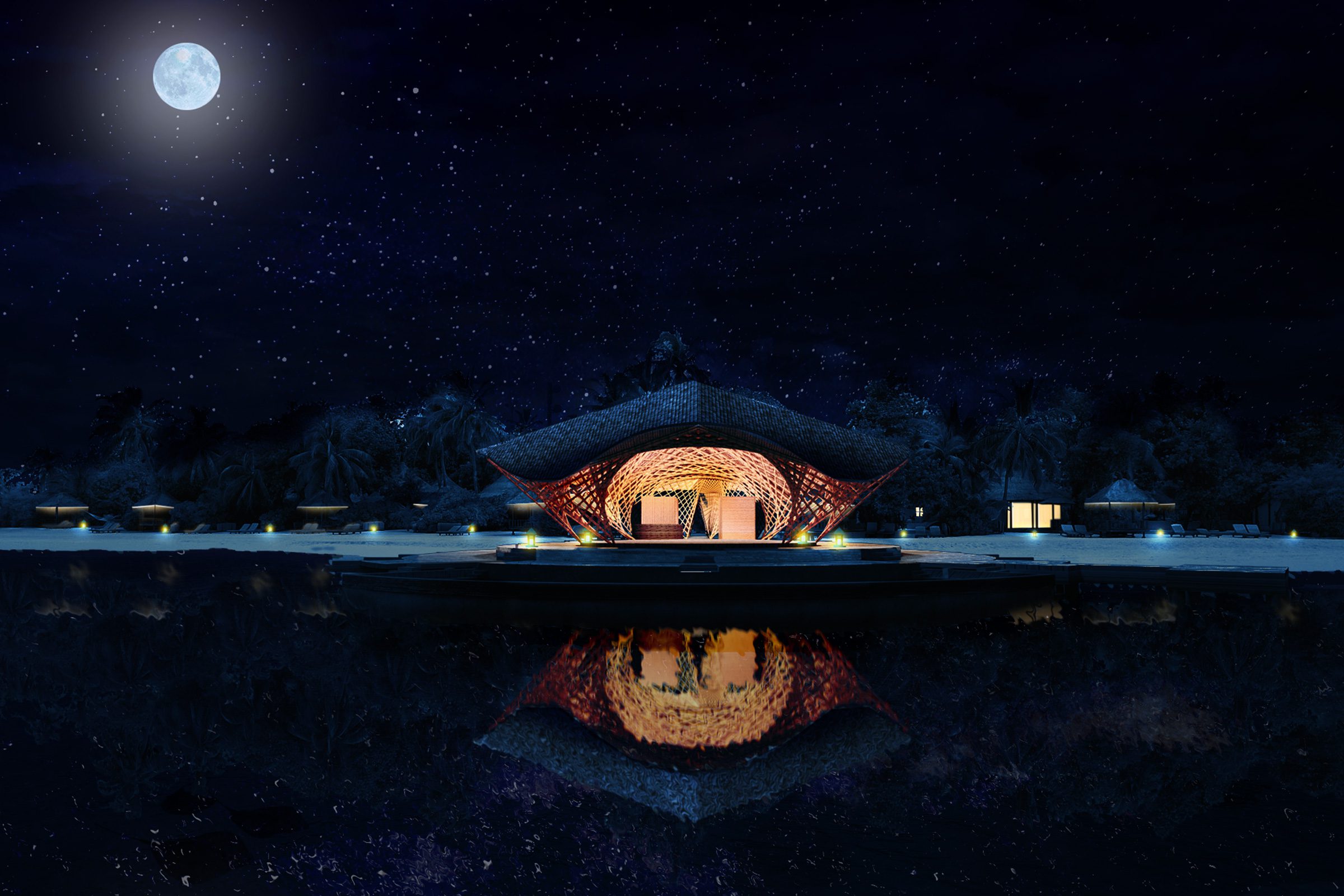 The overwater Sunset Bar that doubles as wedding chapel, will be the iconic centre piece in a redevelopment of a boutique resort in the Maldives.
The design is inspired by the sting ray, one of the most iconic fish of the surrounding sea.
The structure will be built entirely out of bamboo, one of the world's most sustainable building materials.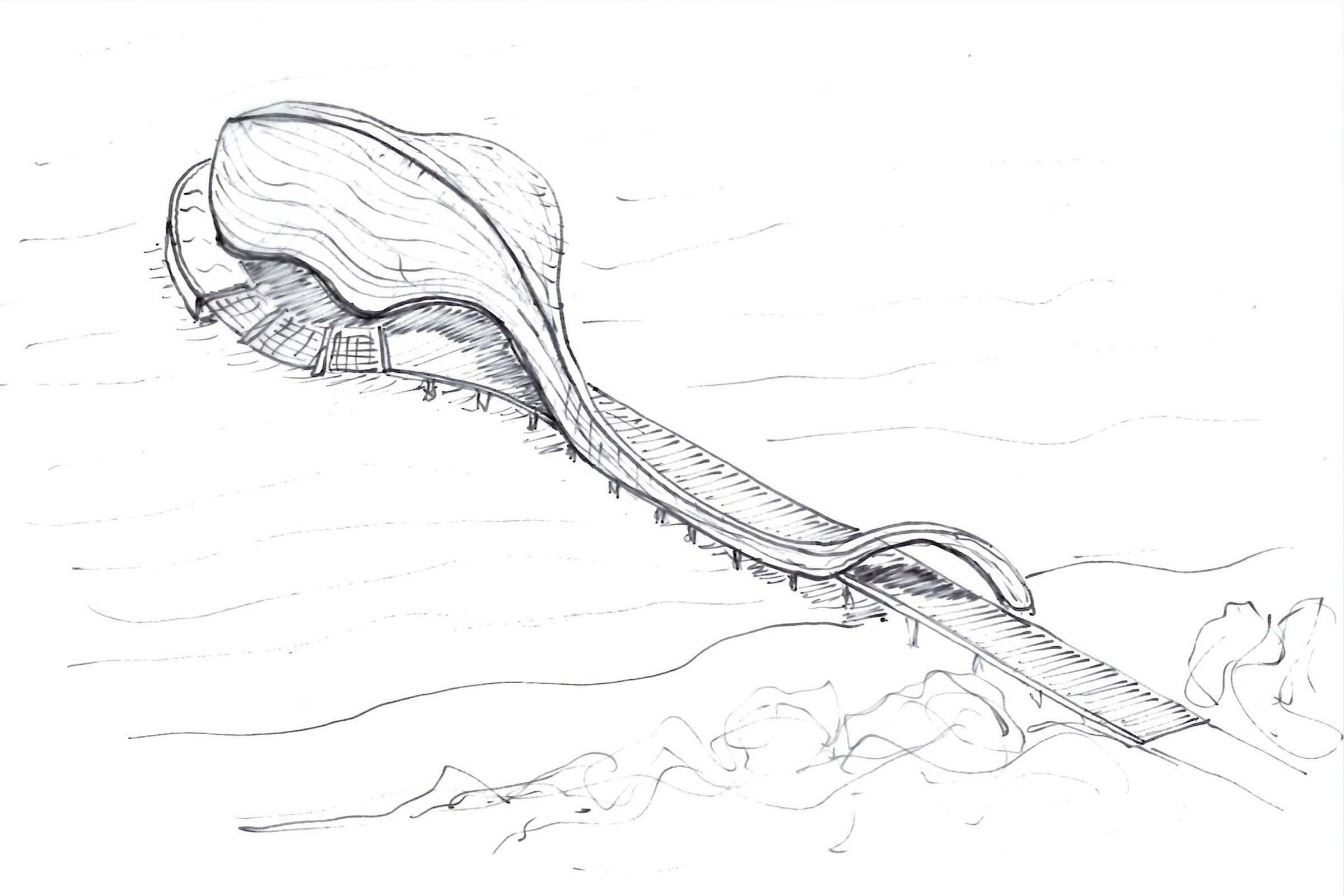 Overwater sunset bar & wedding chapel
Olav Bruin, Louis Thompson, Habiba Mukhtar, Luca Fiammetta