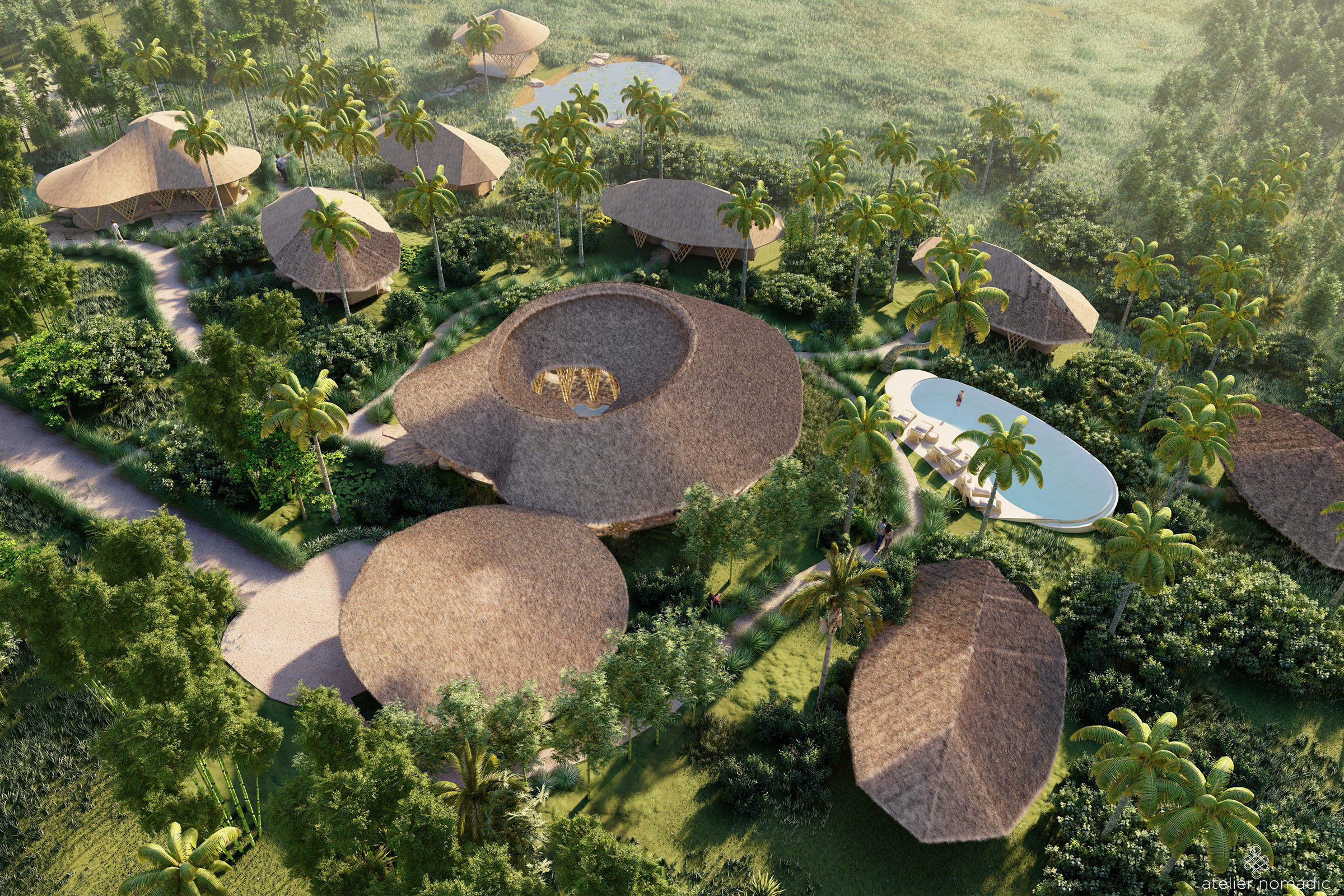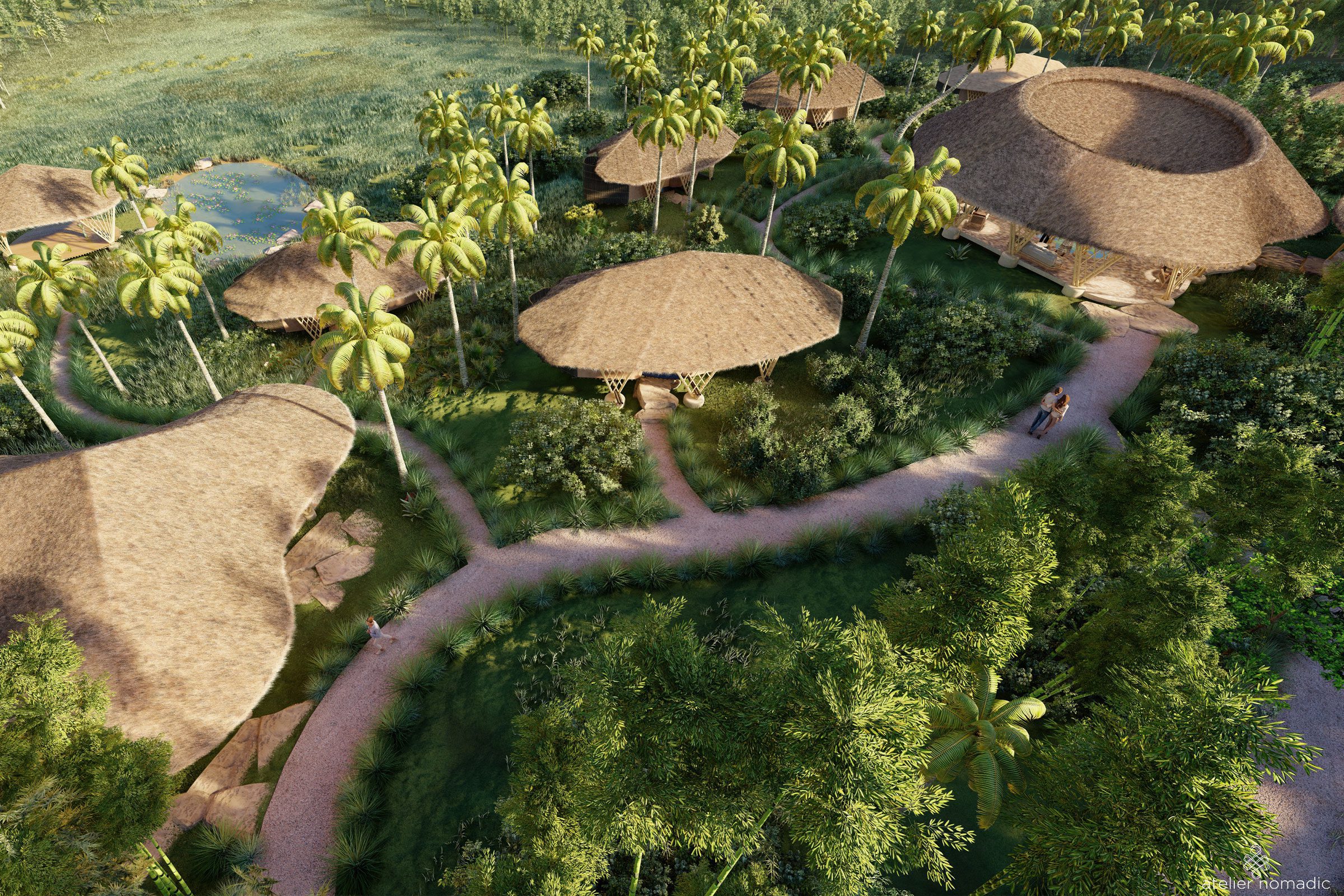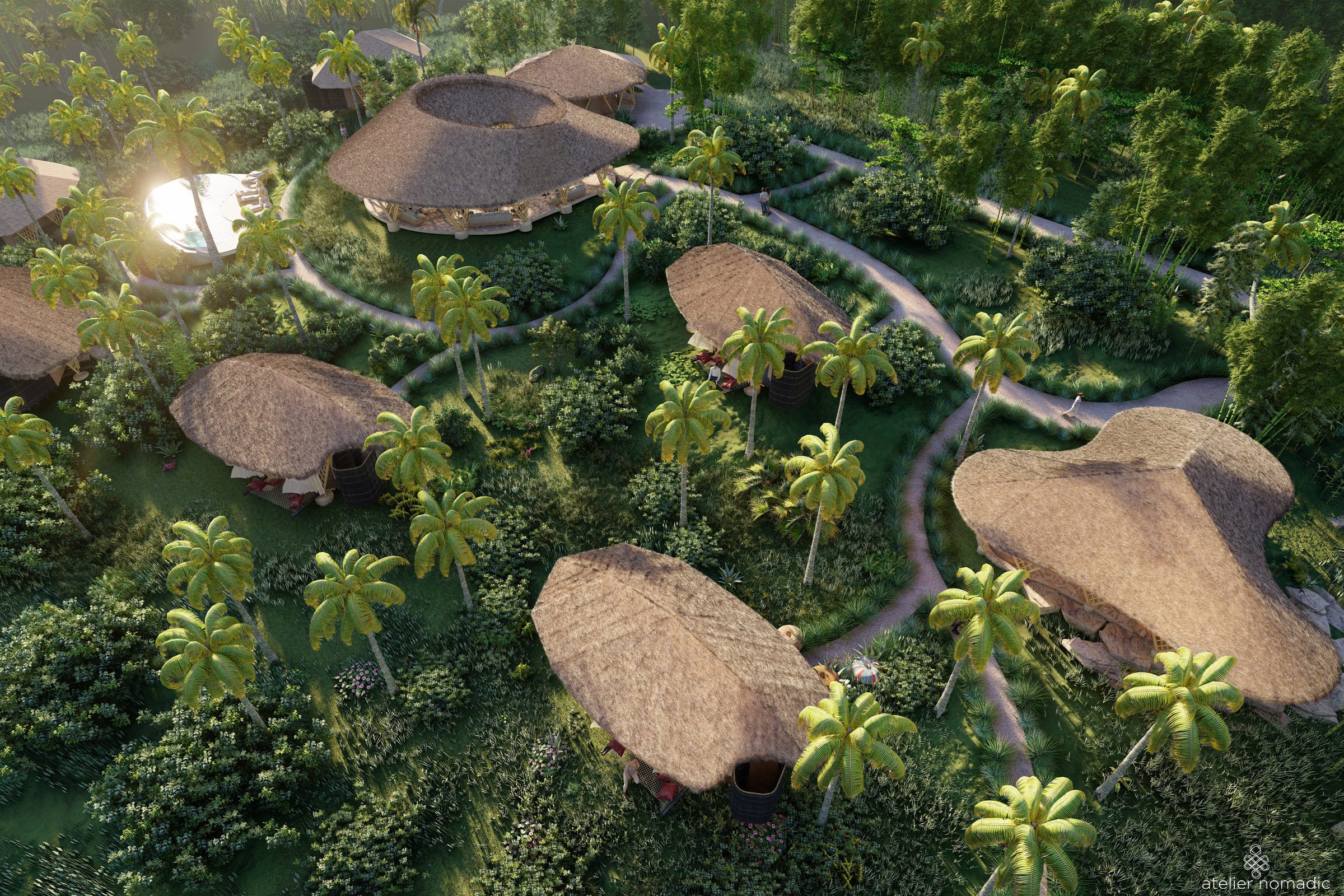 Una is a boutique eco-resort is surrounded by idyllic rice paddies and tea plantations in the south of Sri Lanka. The resort will become a destination one can feel good about and aims to deliver an ecologically and socially-minded experience for the conscious traveller.
The resort will become an inclusive platform to showcase the best of local culture and putting the community front stage. Working from within this locality it aims to provide access to all the benefits of sustainable tourism, as well as access to the international practitioners leading the charge in green thinking for the future.
Principles of sustainability guide every decision made; from the environmental, cultural and socio-economic impact to management practices. Conscious, circular systems, diversity and inclusion, homegrown and organic, go-local –are some of the formulas the resort will be investing in.
The design of the buildings is reminiscent of giant plant cells, making the microcosmos accessible to humans and immersing them in the lush tropical environment of Sri Lanka from the comfort of biophilic spaces inspired by the biology of nature itself.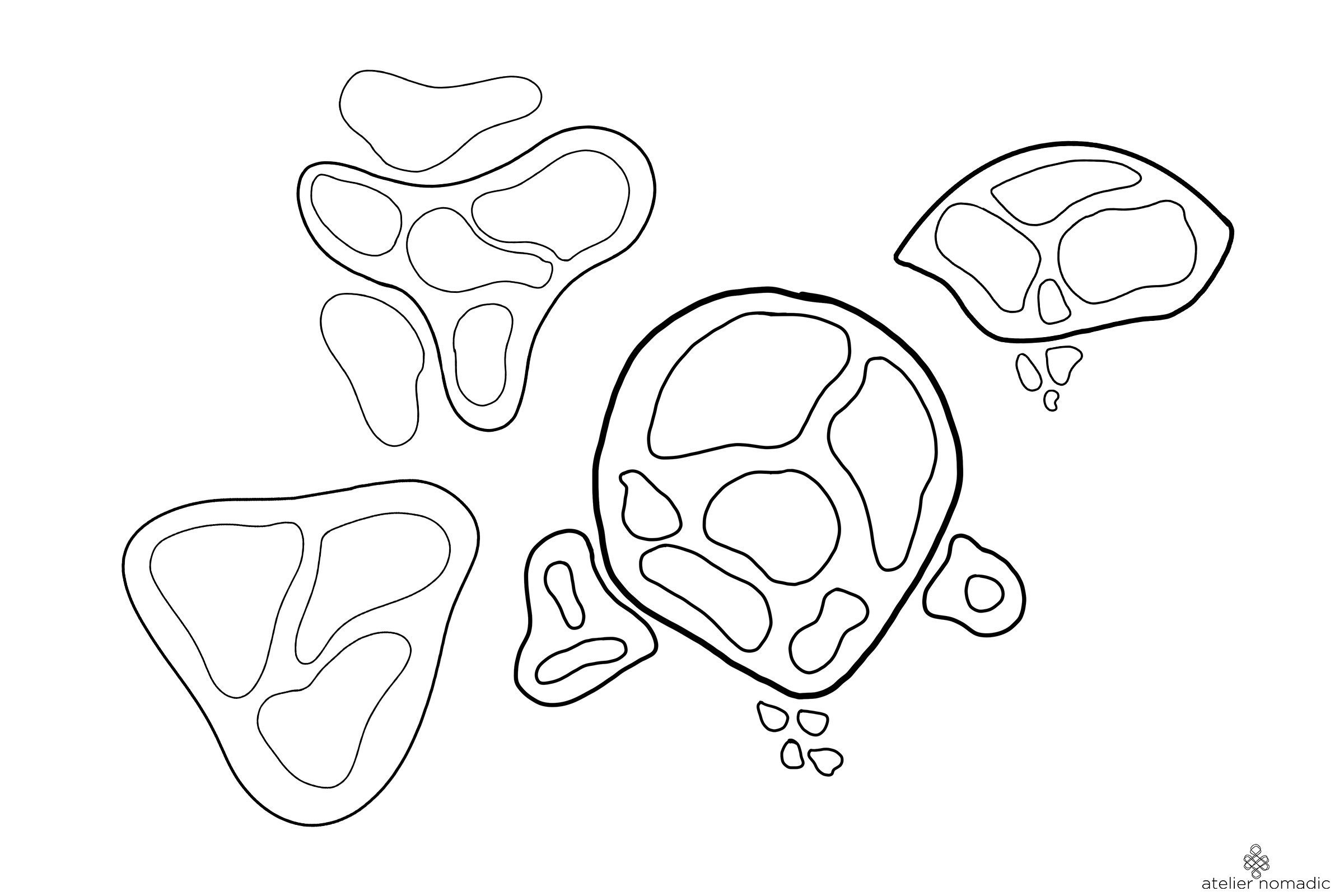 Restaurant & living, pool, multipurpose pavilion, yoga pavilion and 6 guest villas
Olav Bruin, Louis Thompson, Sebastiaan van Kints, Maddalena Losindaco
Restaurant & lounge
The largest bamboo hall with rammed earth flooring and a central courtyard will house a restaurant and lounge, serving food and beverages harvested directly from the permaculture garden.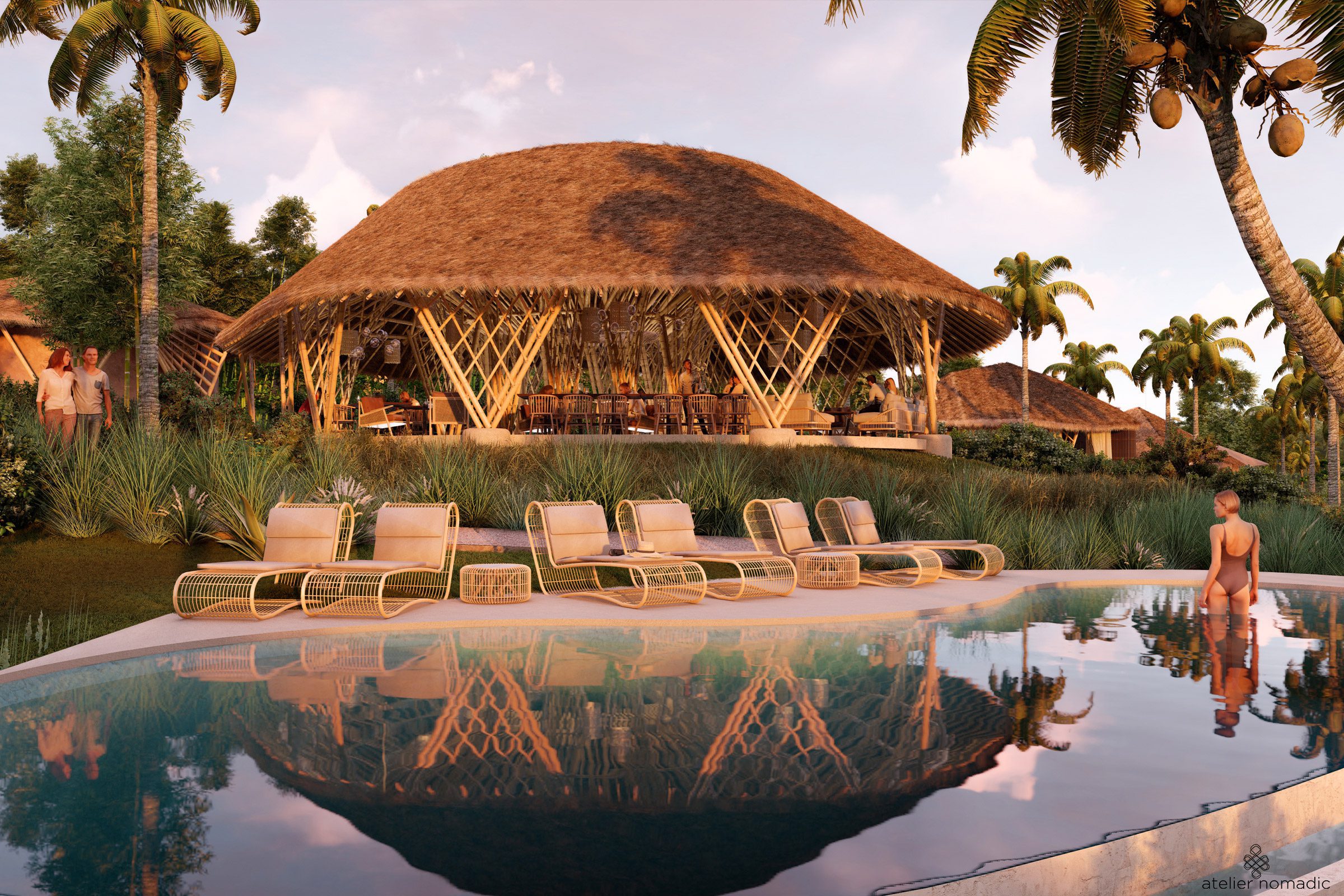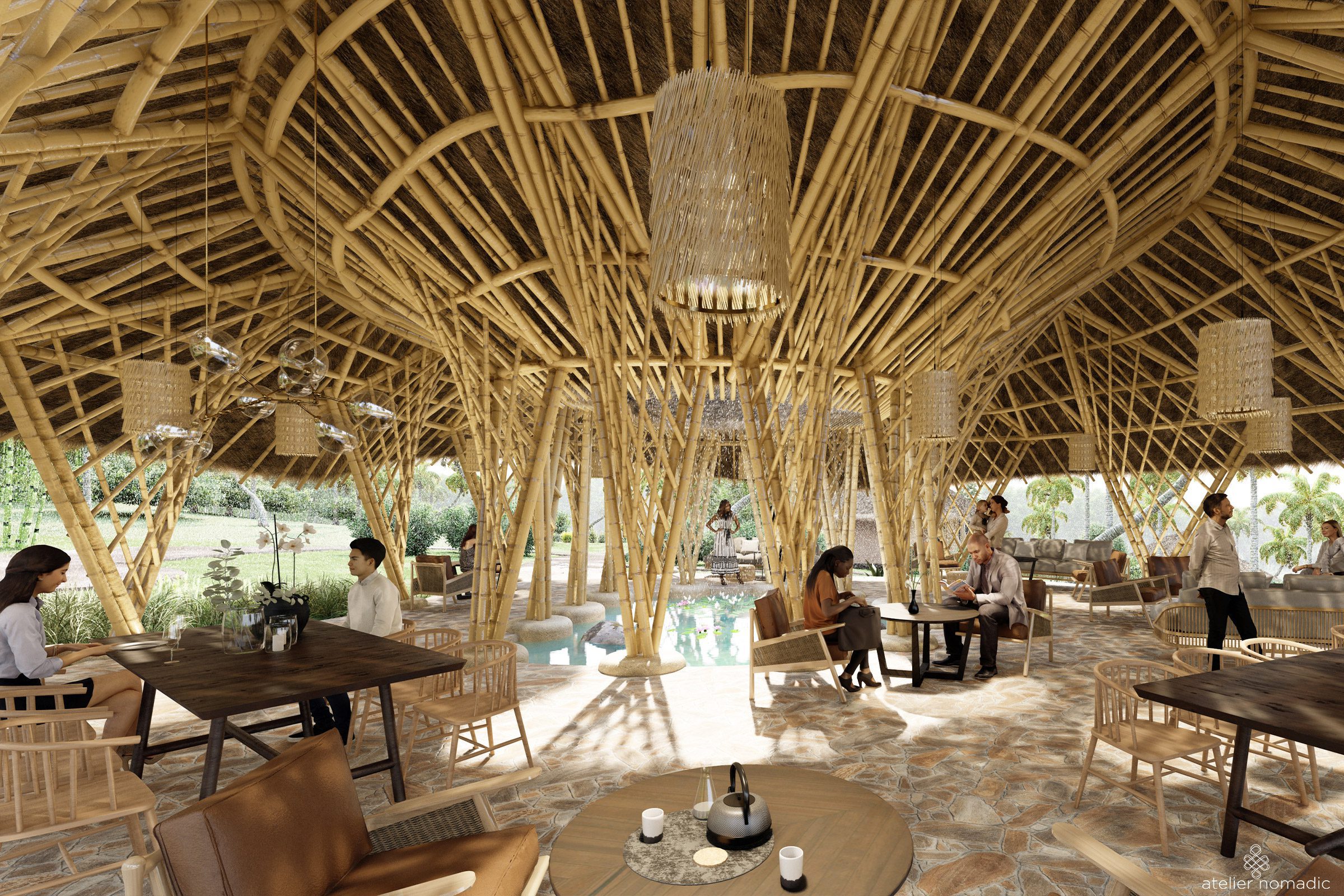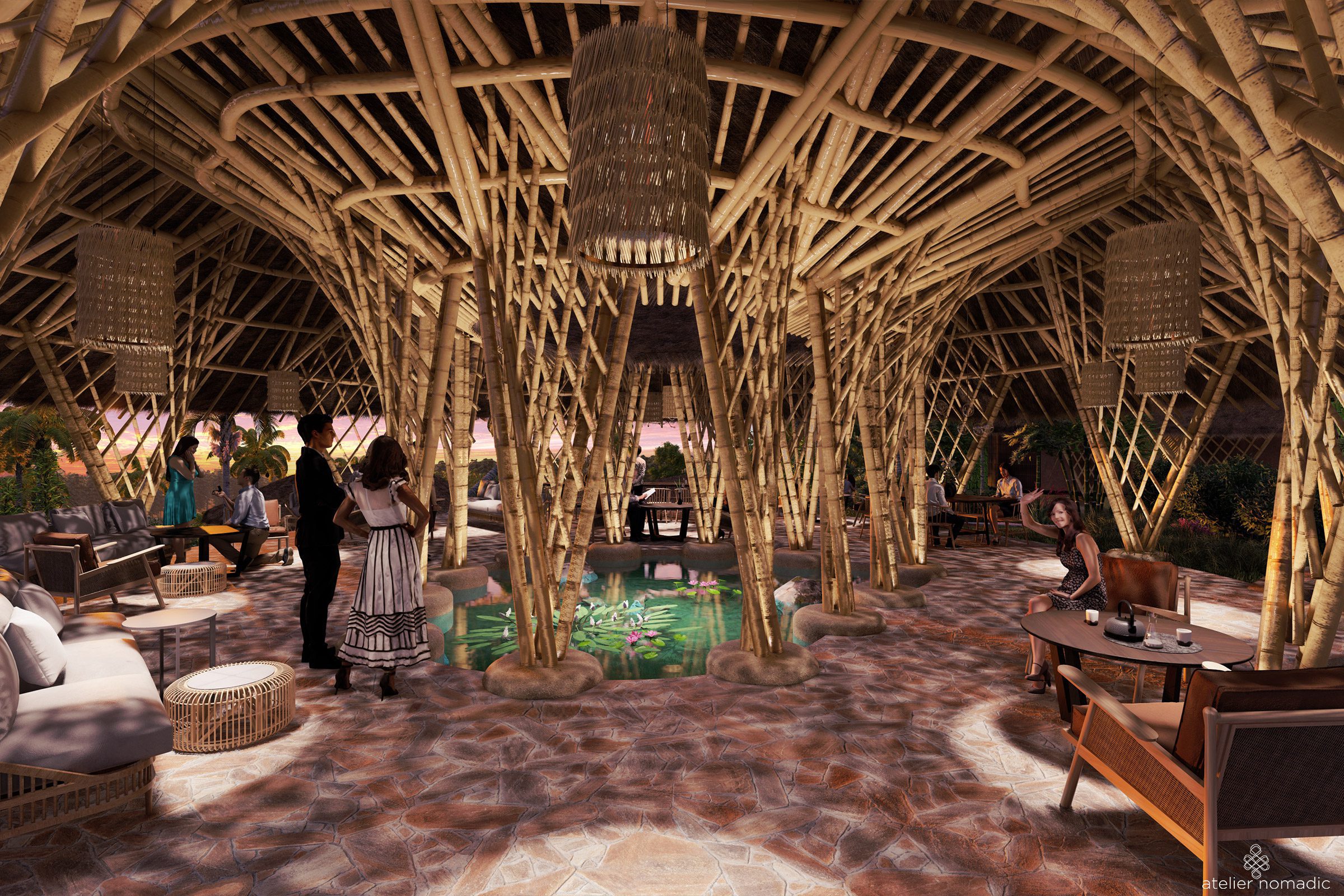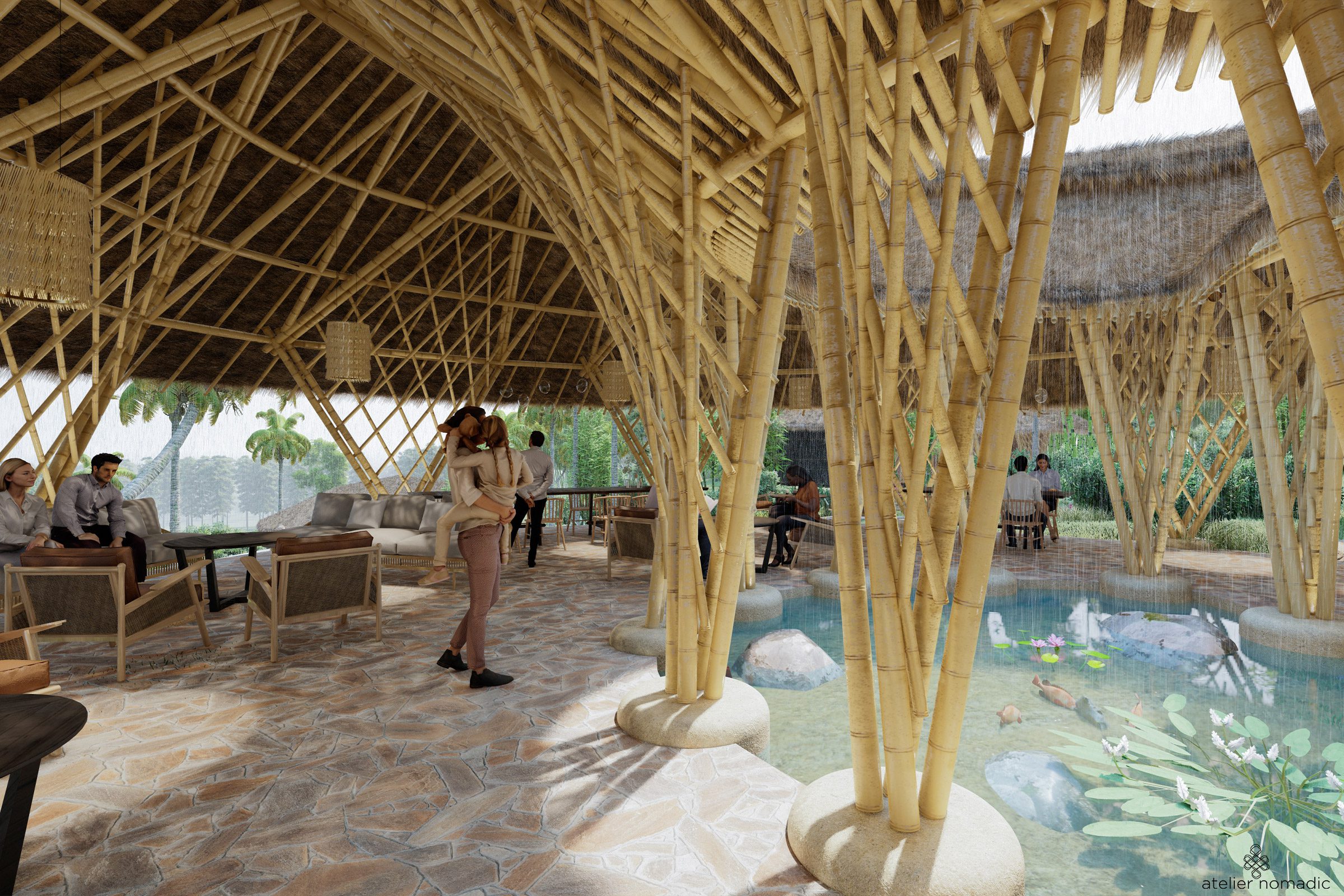 Multipurpose pavilion
The multipurpose pavilion will host resident artists, or long-term guests, and a range of workshops focused on nature-led design and sustainability.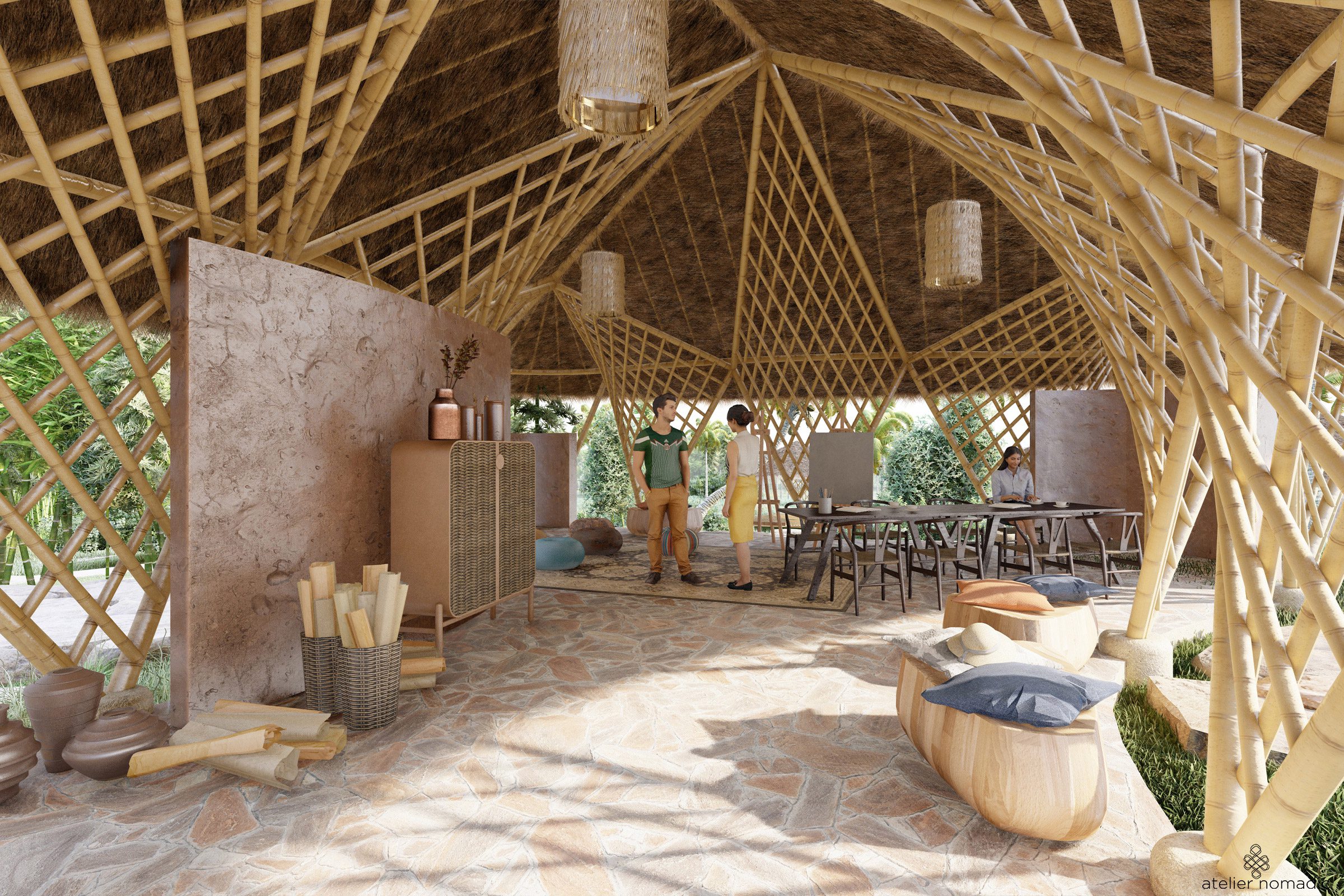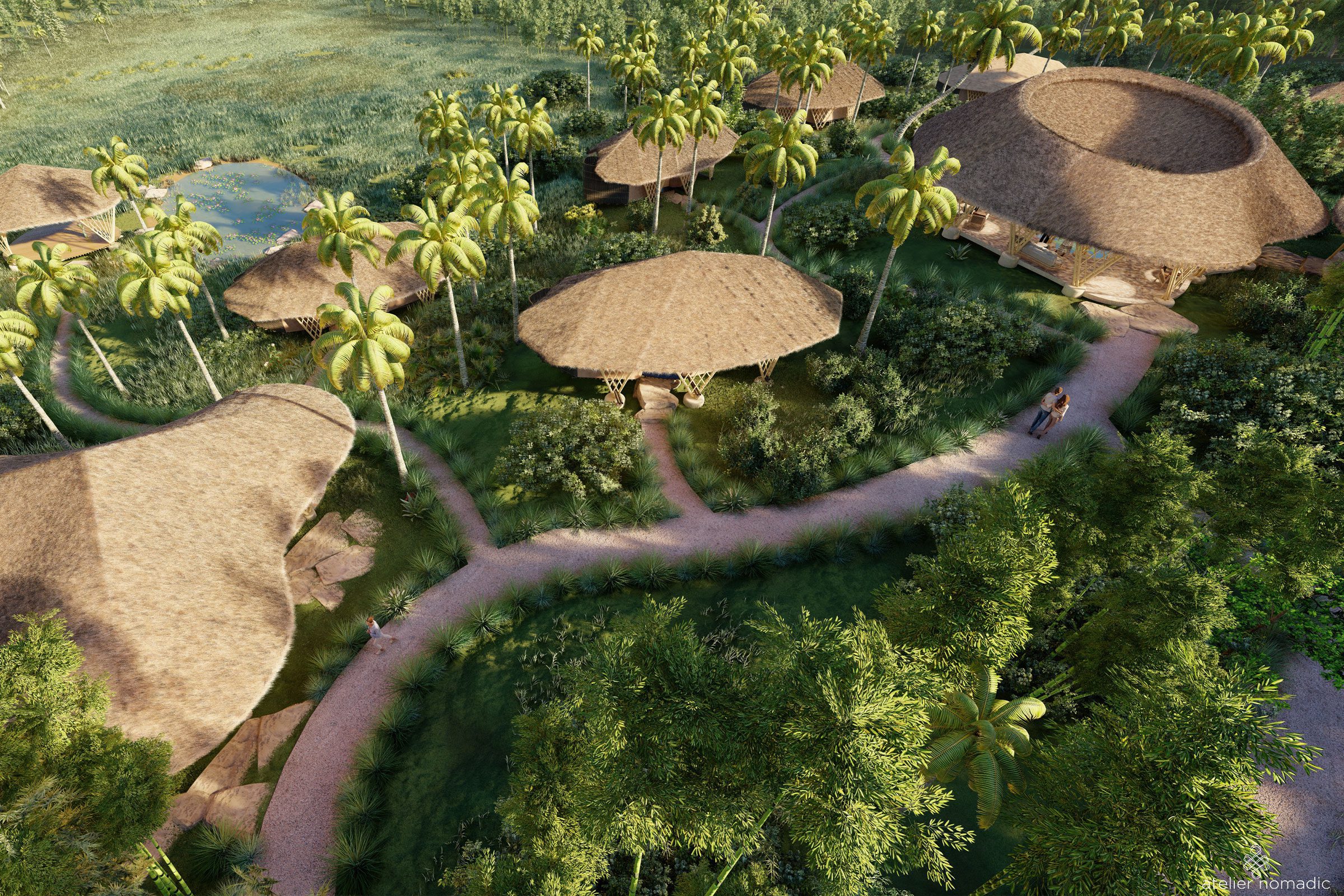 Villas
Built entirely out of natural materials as bamboo, adobe, clay and grass and using only natural cross-ventilation, the project aims to generate a positive change in the built environment. Taking inspiration from the vernacular architecture and traditional living from the past, it will be a show-case for sustainable living in the future.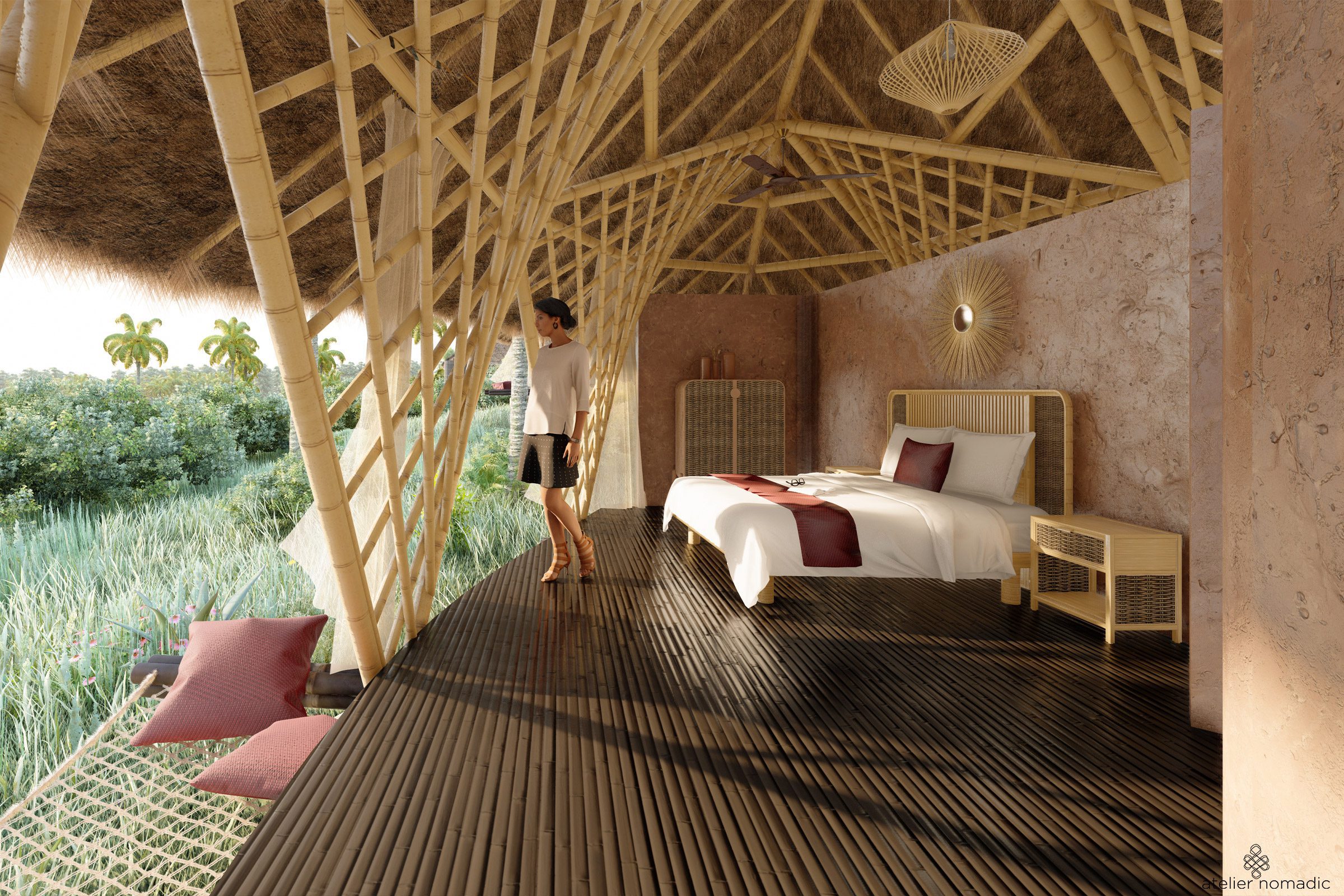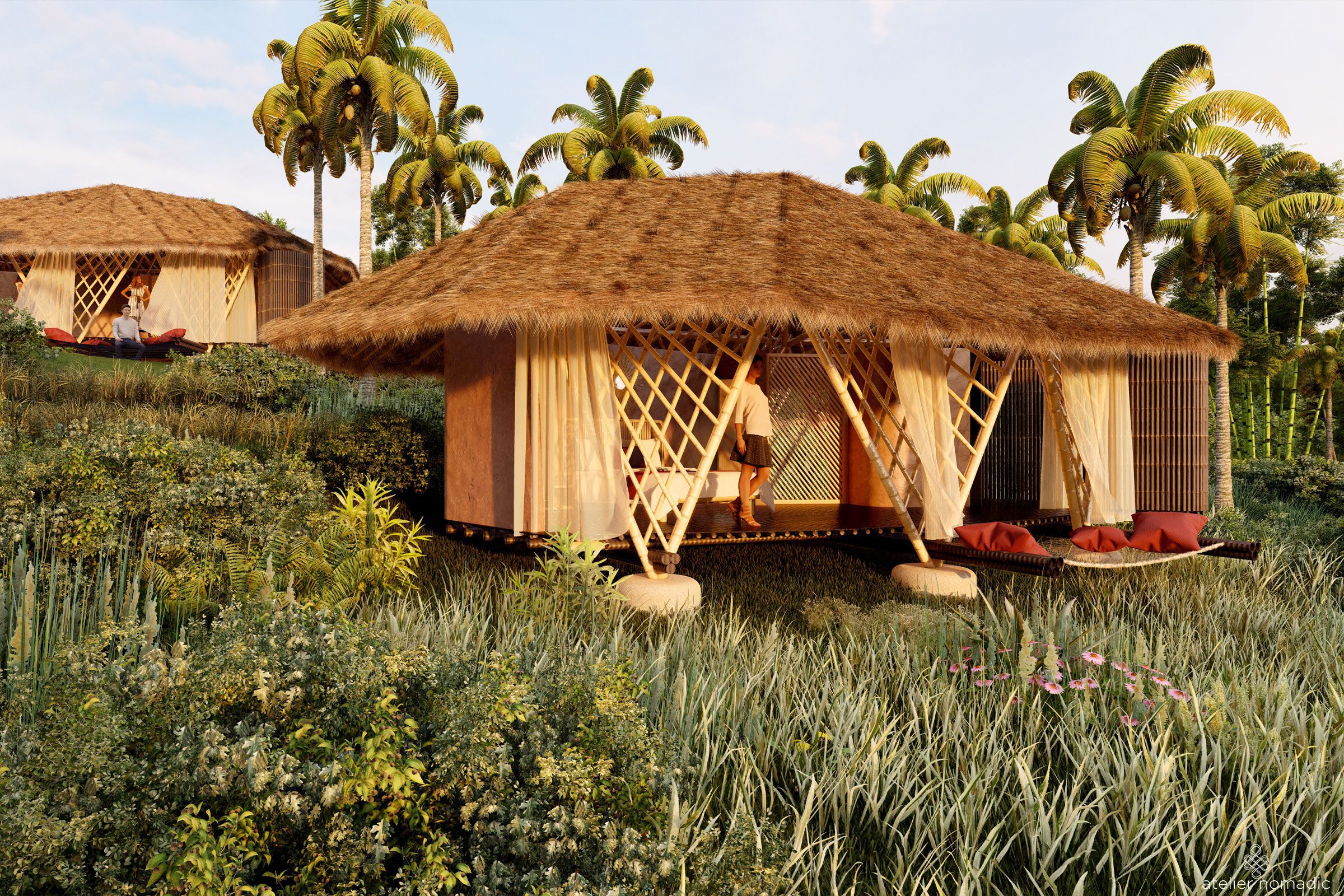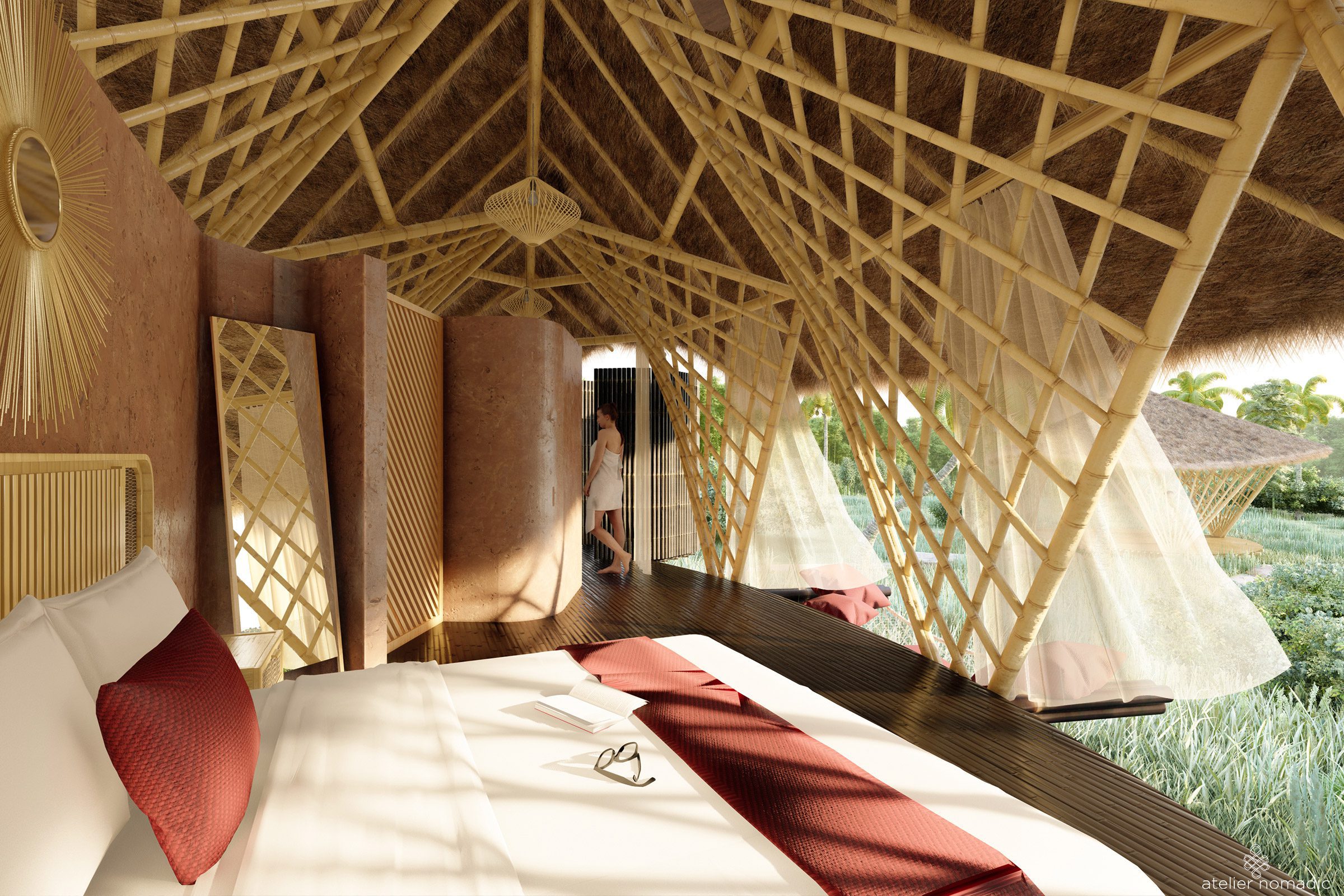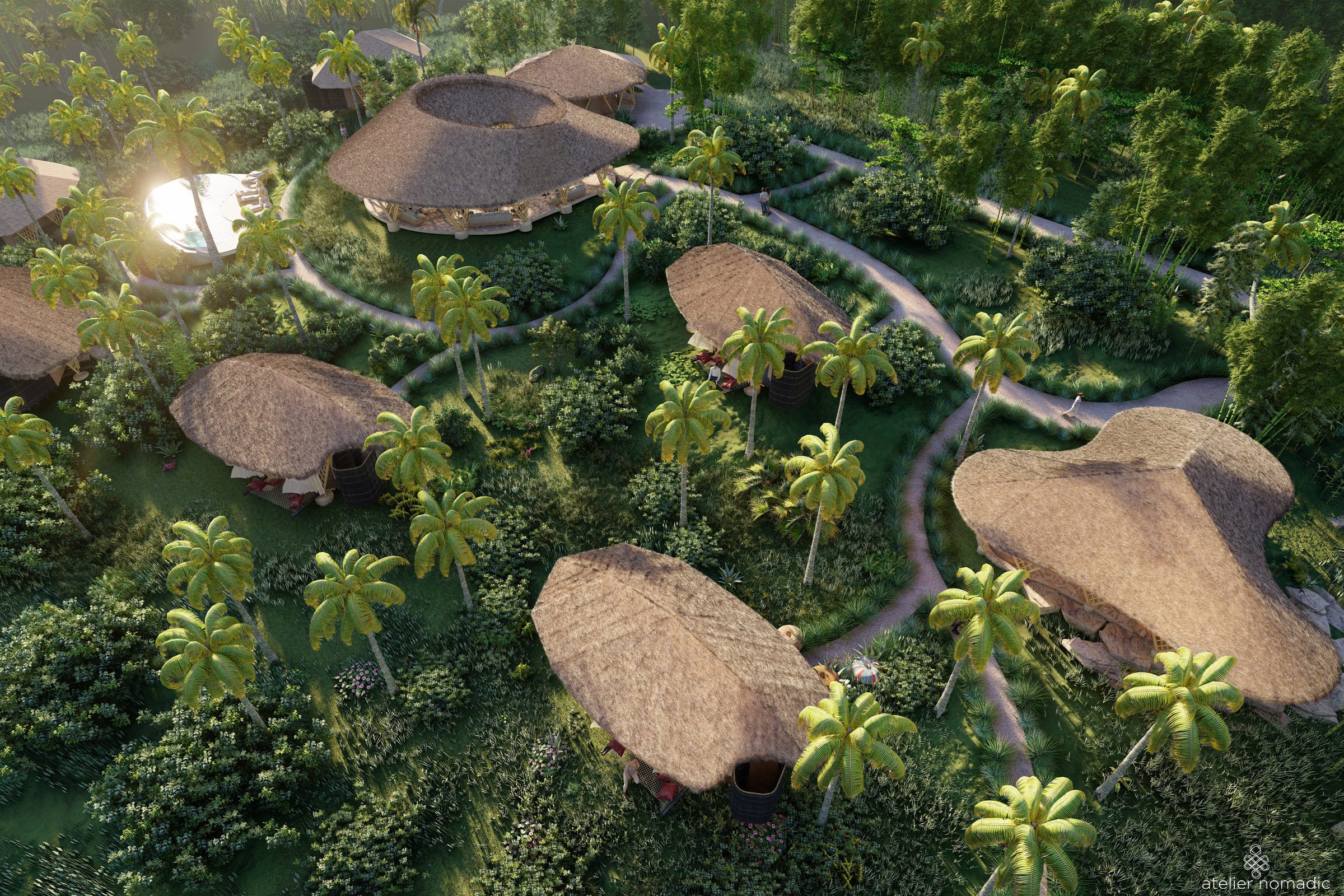 Yoga pavilion
A small, secluded yoga shala will be nestled in the rice paddies; a space to contemplate, regenerate and get inspired. With a pool planted within the curves of the land to complete the experience, Una is the vision of barefoot living in nature.