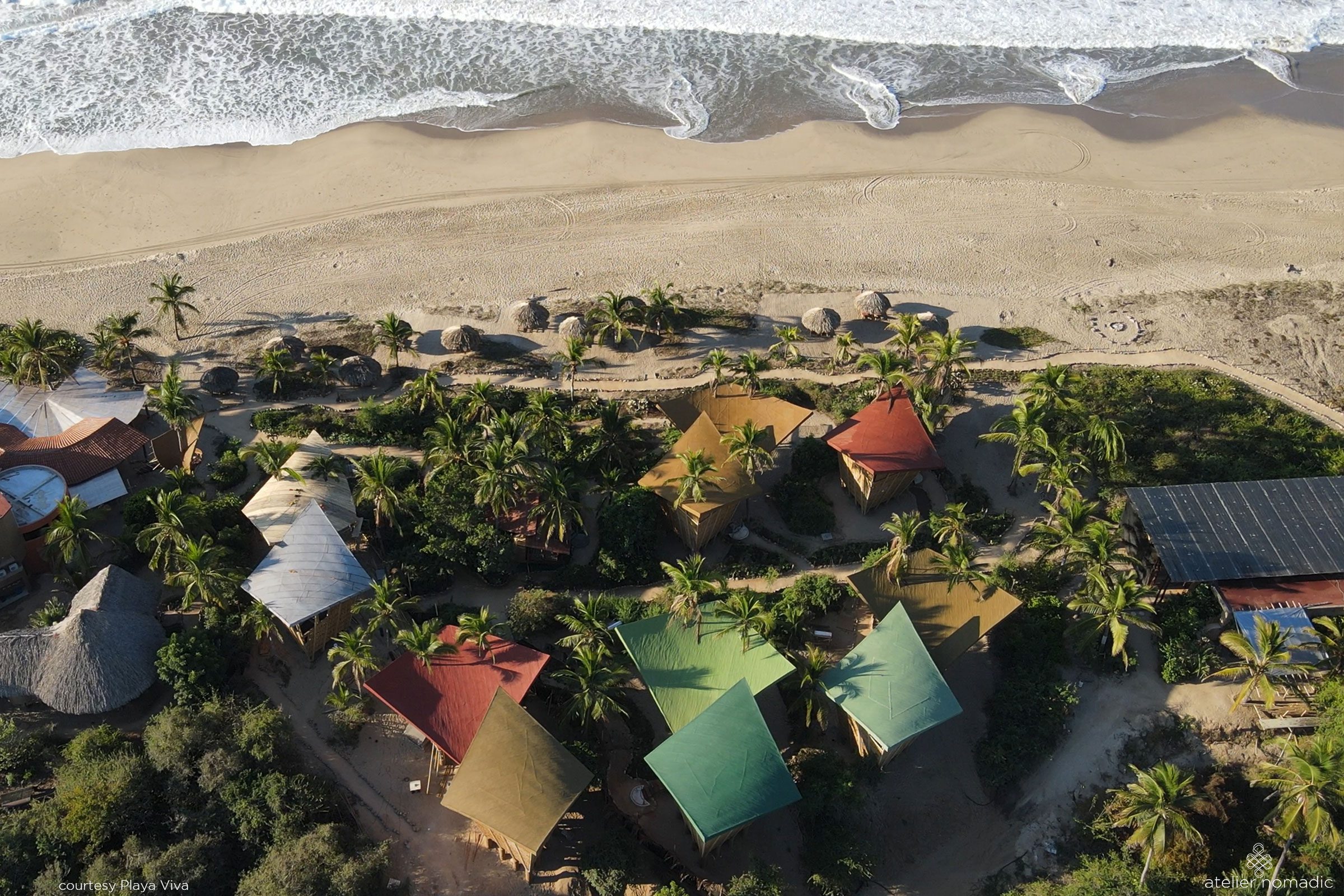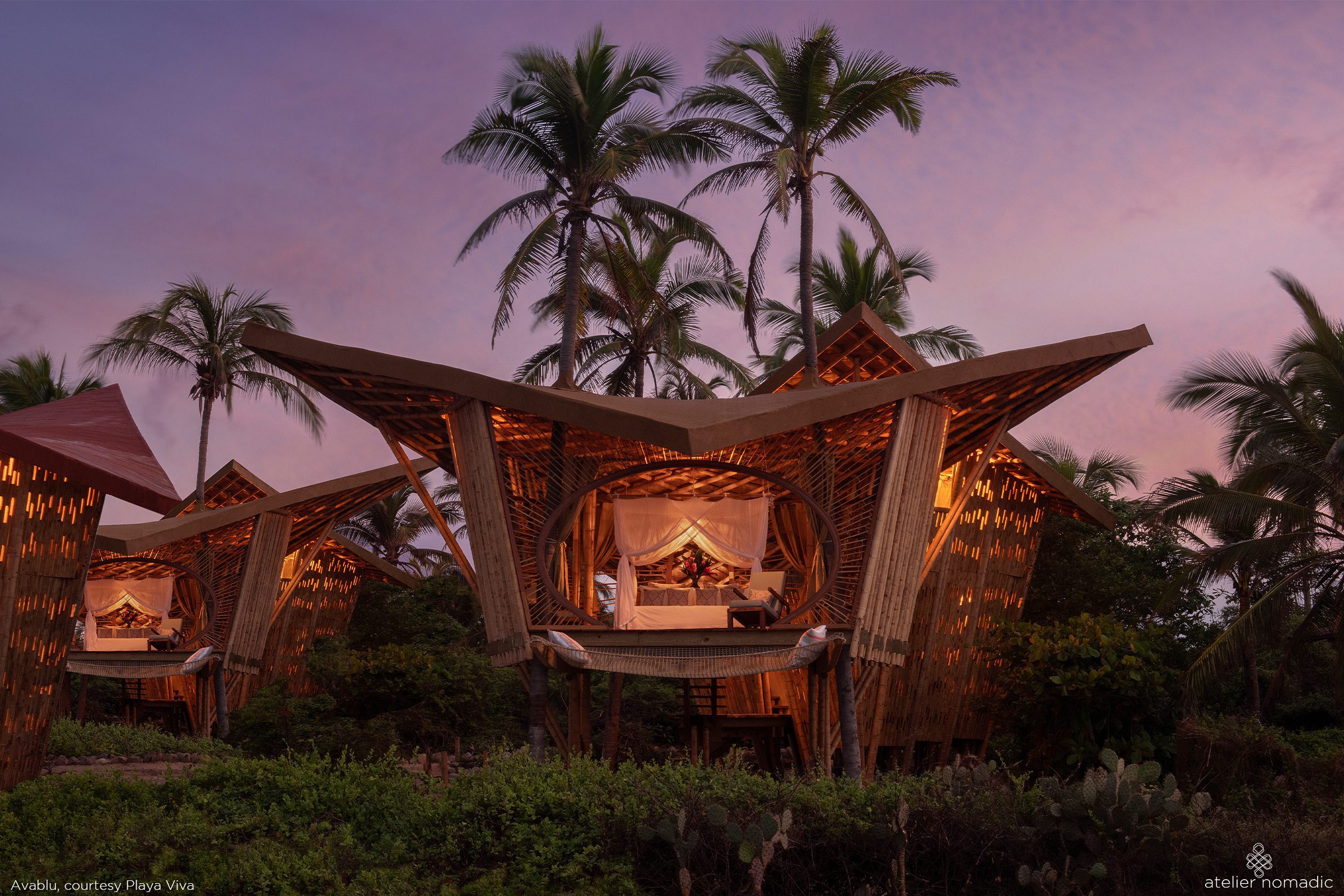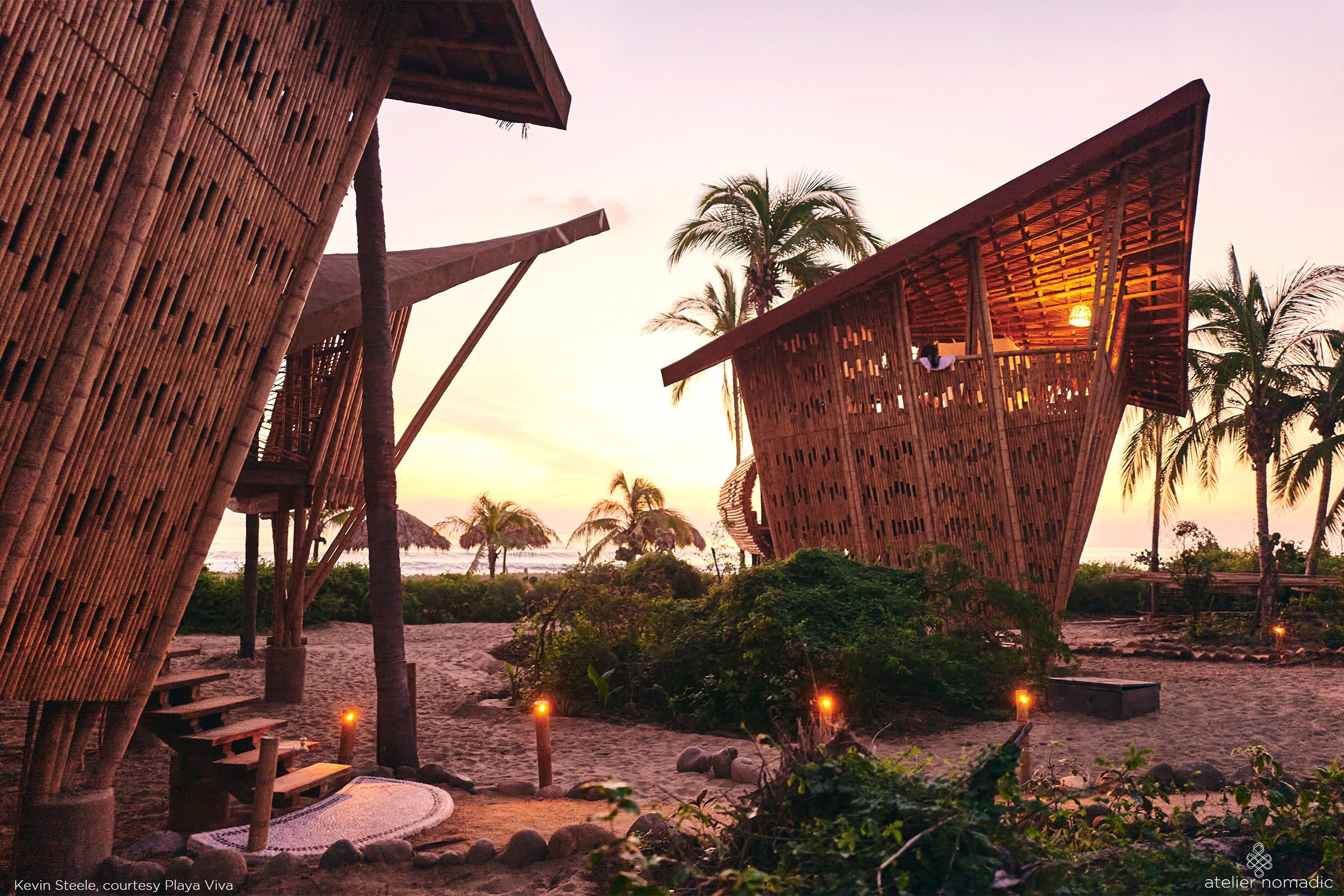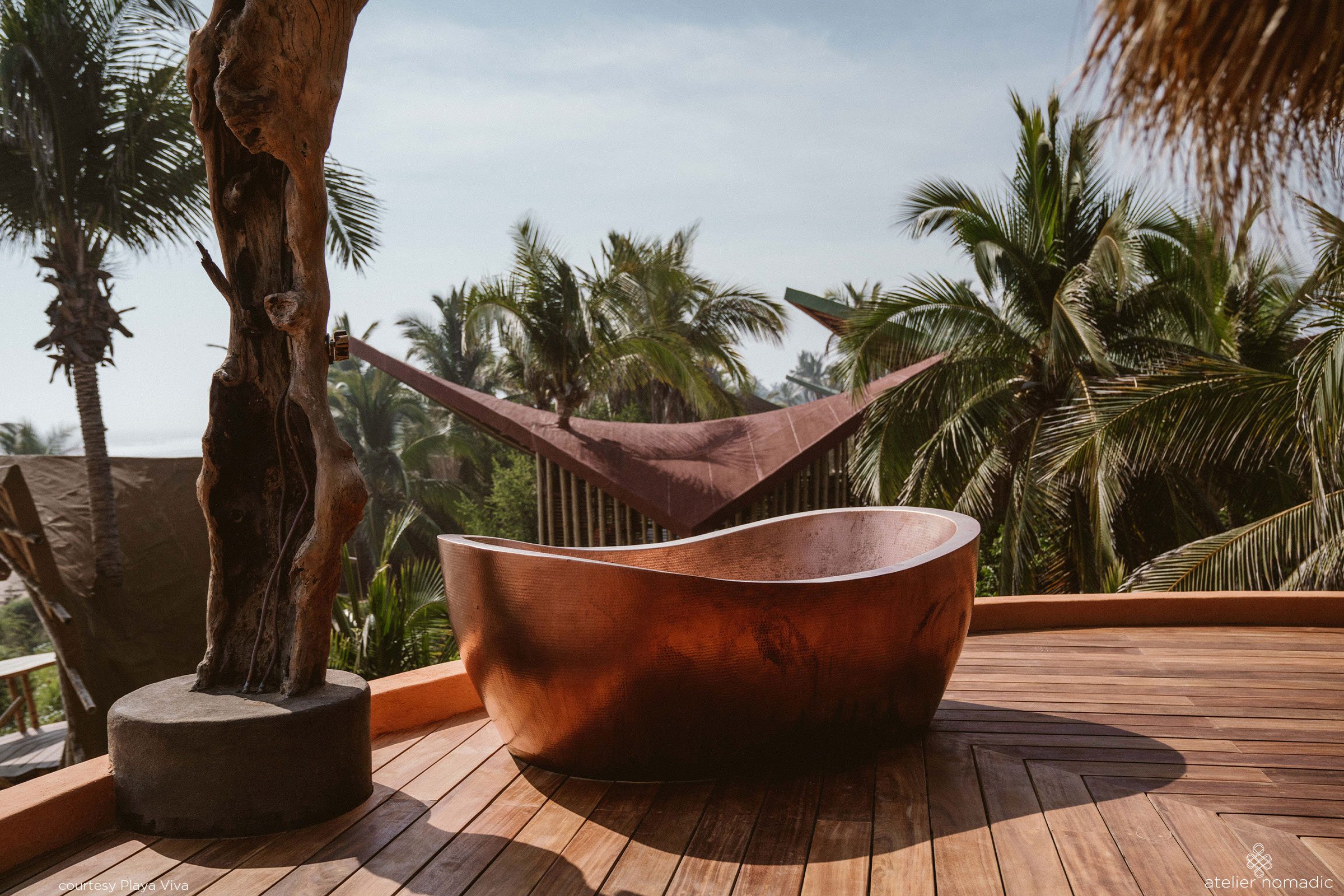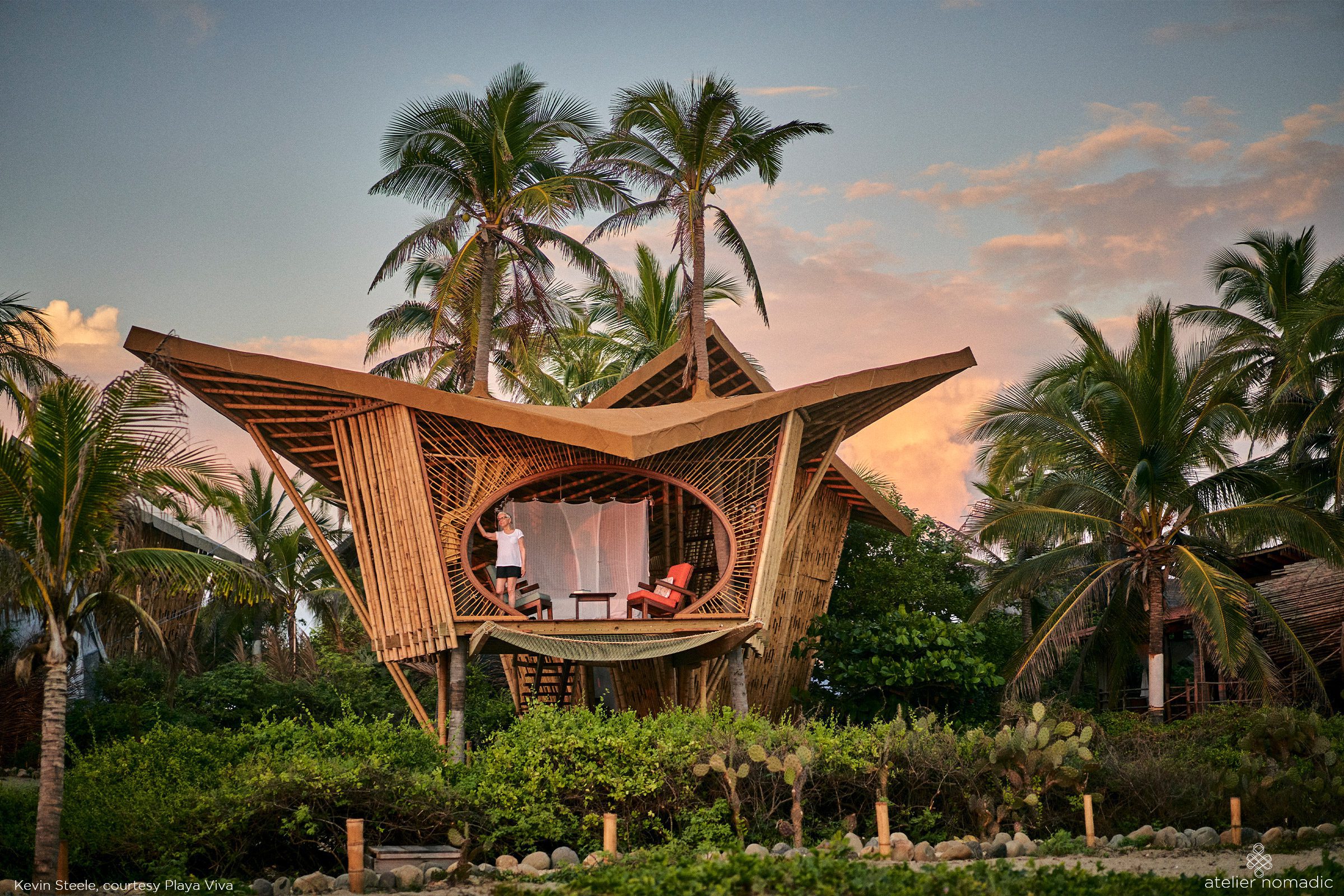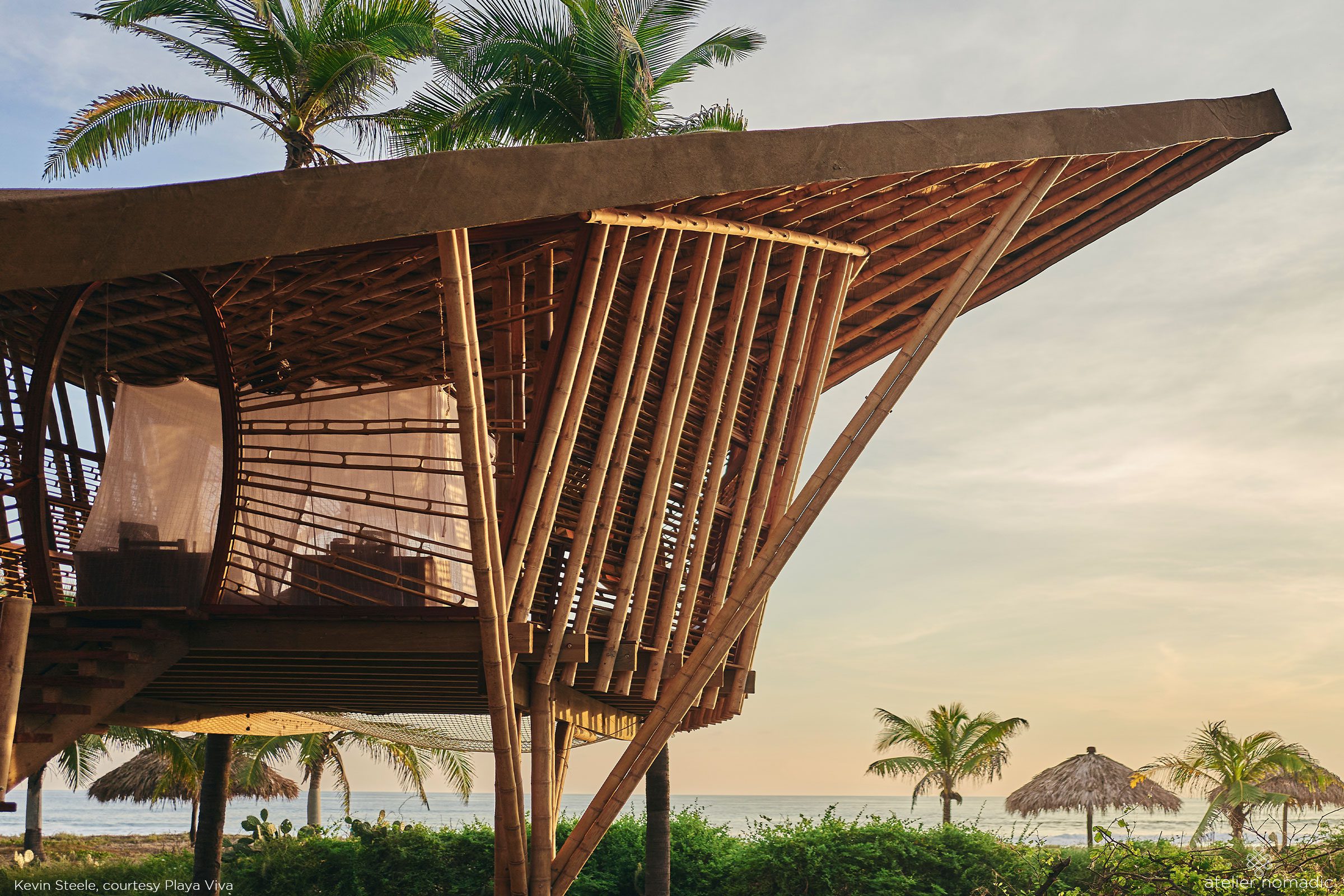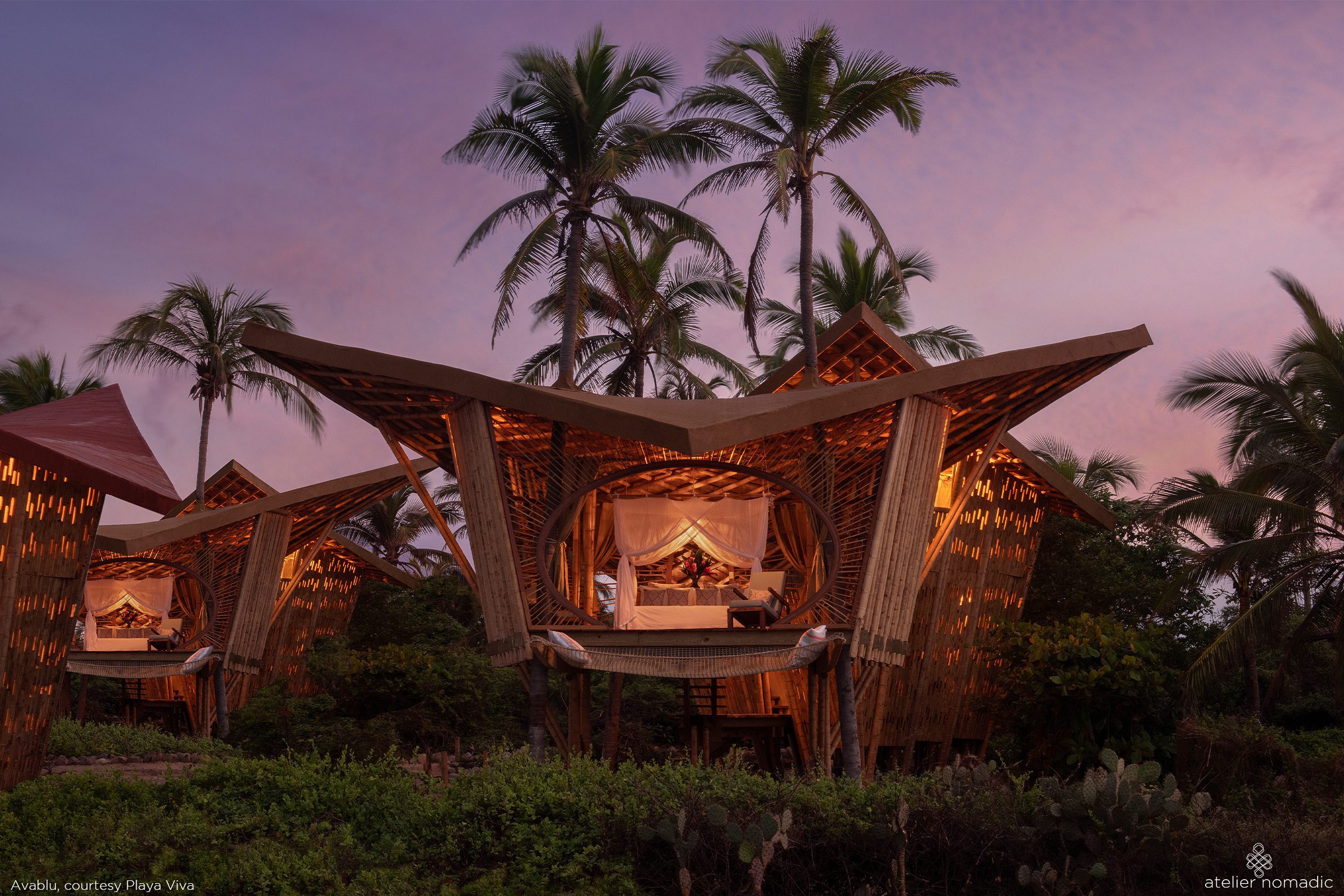 The concept for the bamboo treehouse village at Playa Viva evolved  from a unique on line collaboration between client and architect – under normal circumstances Atelier Nomadic develops their concepts following an immersive workshop on site with the client, consultants and stakeholders, during which we draw our inspiration from the natural surroundings and experience and analyze the local environmental conditions. For Playa Viva the Covid travel ban made this impossible.
We adapted our approach to overcome the challenge, and for this project  it was the client who provided the required inspiration and site information. He envisioned a concept inspired by a drone video of a squadron of Mobula Rays migrating in the ocean right off shore from the property. The architect collaborated closely with the developer/operators via a series of video conference calls to propose  a vision of a village of ray inspired treehouses, to complement the existing treehouse structure.
Surrounded by the panoramic ocean view these treehouses are suspended in mid-air by the oceanfront palm trees that form part of the original regenerative design by Bill Reed and Regenesis Group. The treehouse at the front includes the master bedroom with a hammock net balcony suspended out towards the sea while the annex treehouse at the rear contains the bathroom downstairs and a second bedroom/lounge upstairs, outfitted with daybeds and a desk area.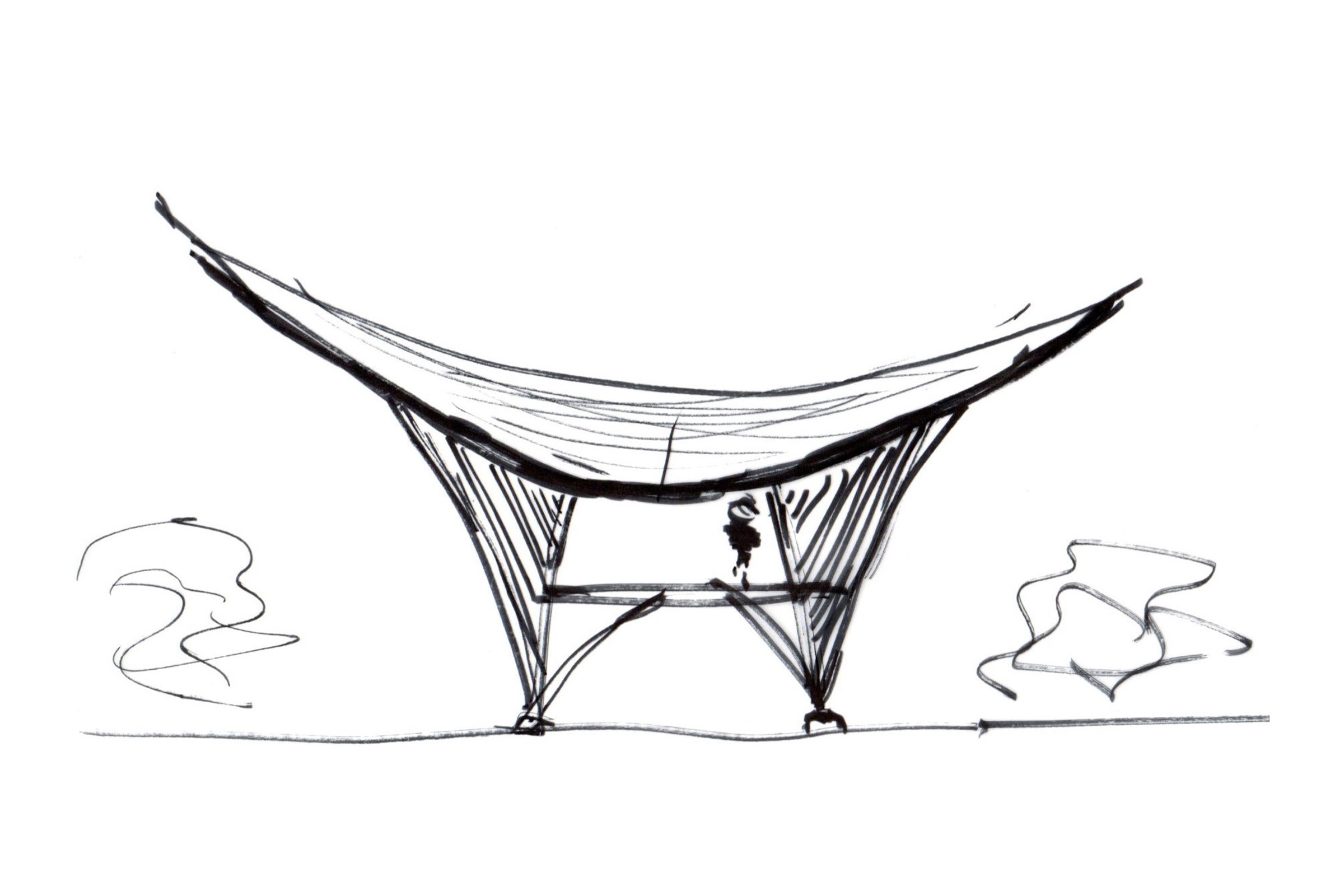 two-bedroom treehouses, yoga pavilion, treetop dining pod
Olav Bruin, Maddalena Losindaco, Luca Fiammetta
Interiors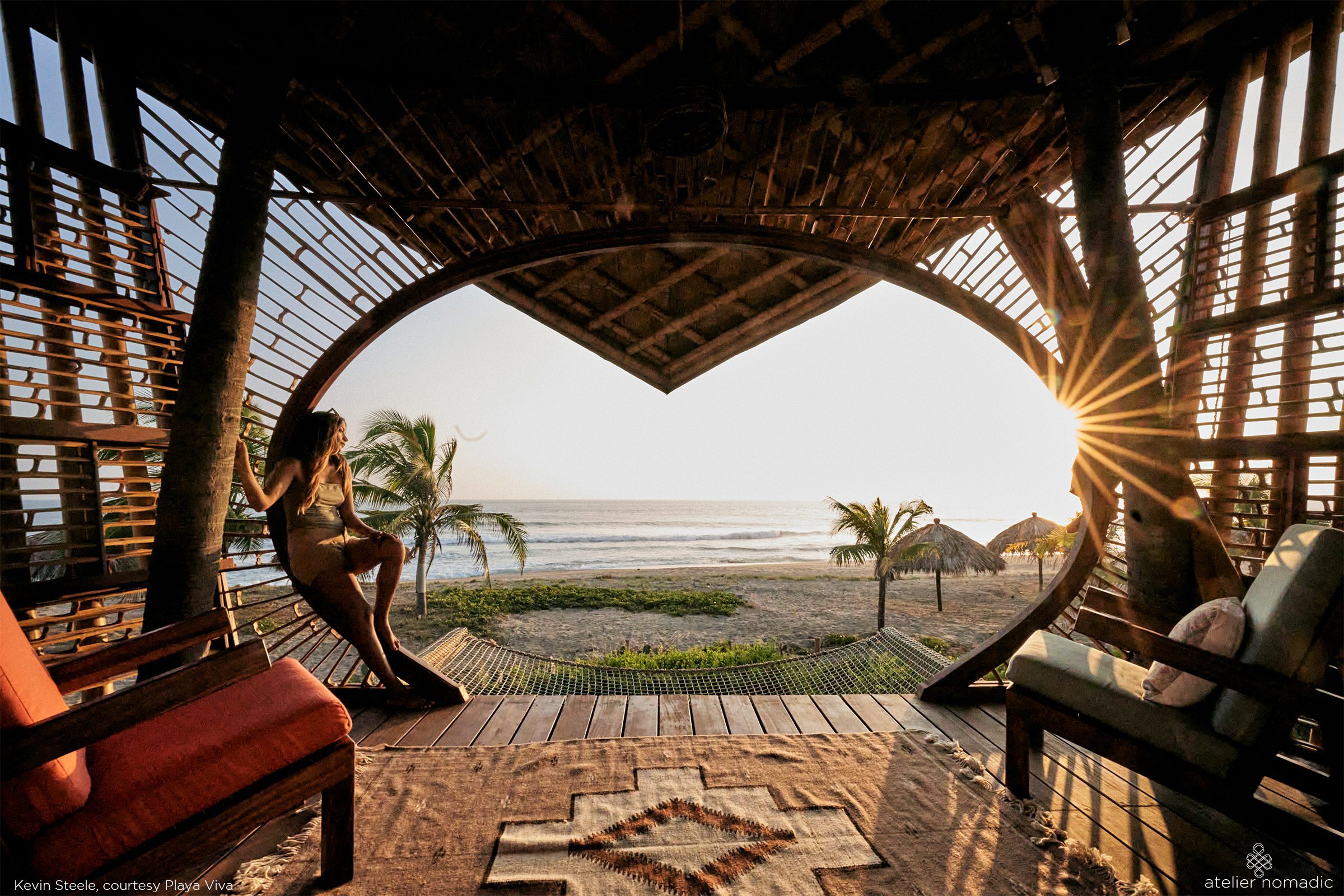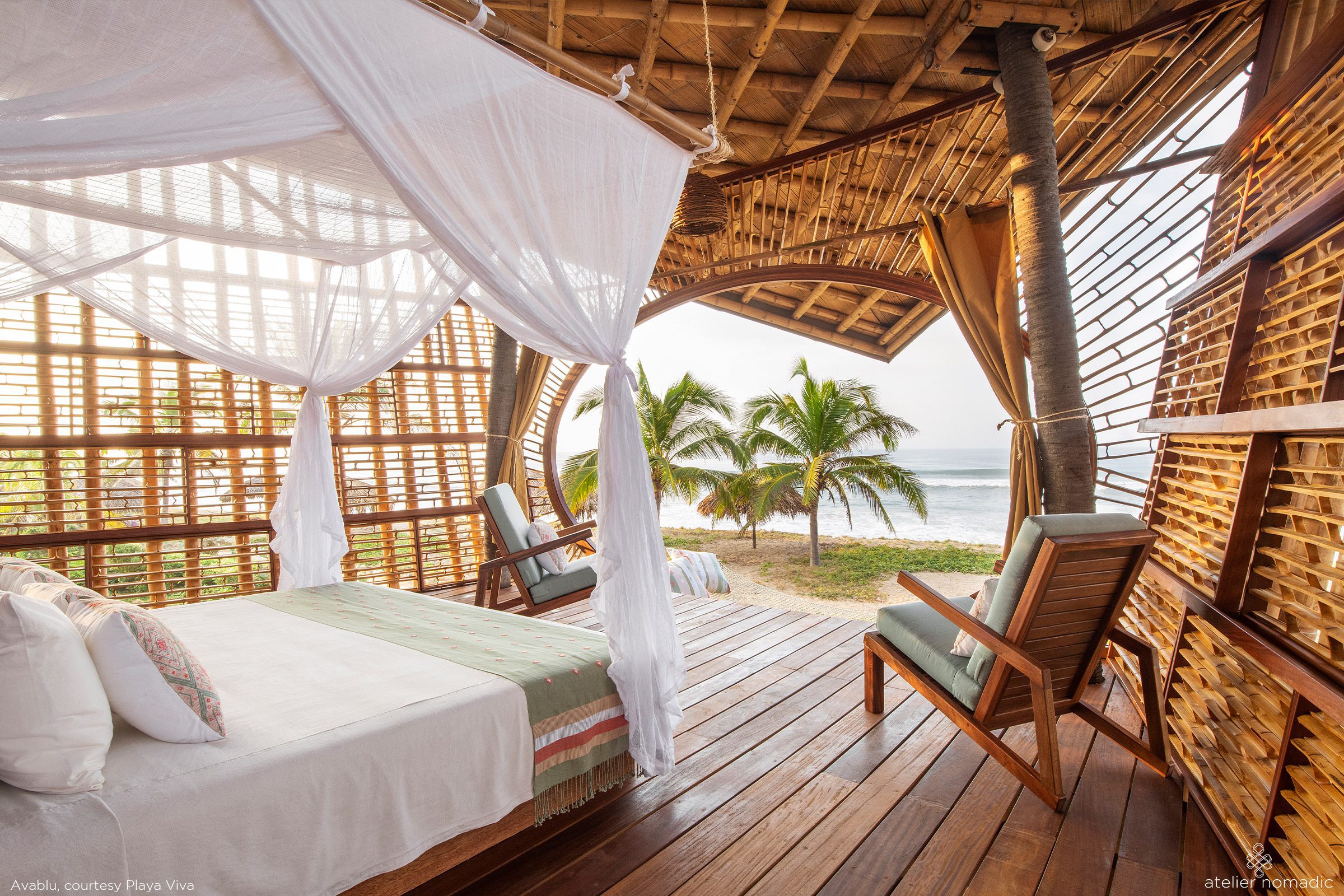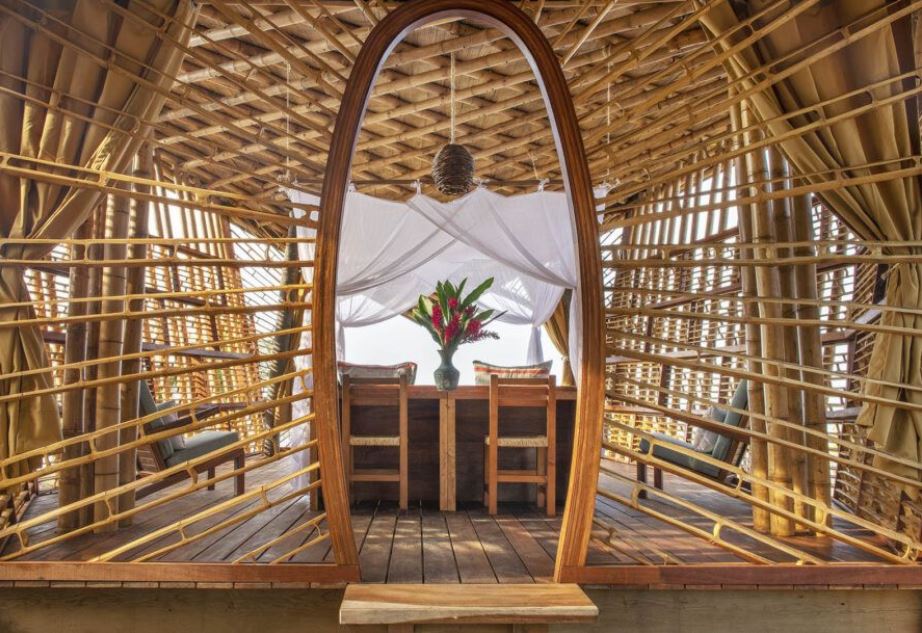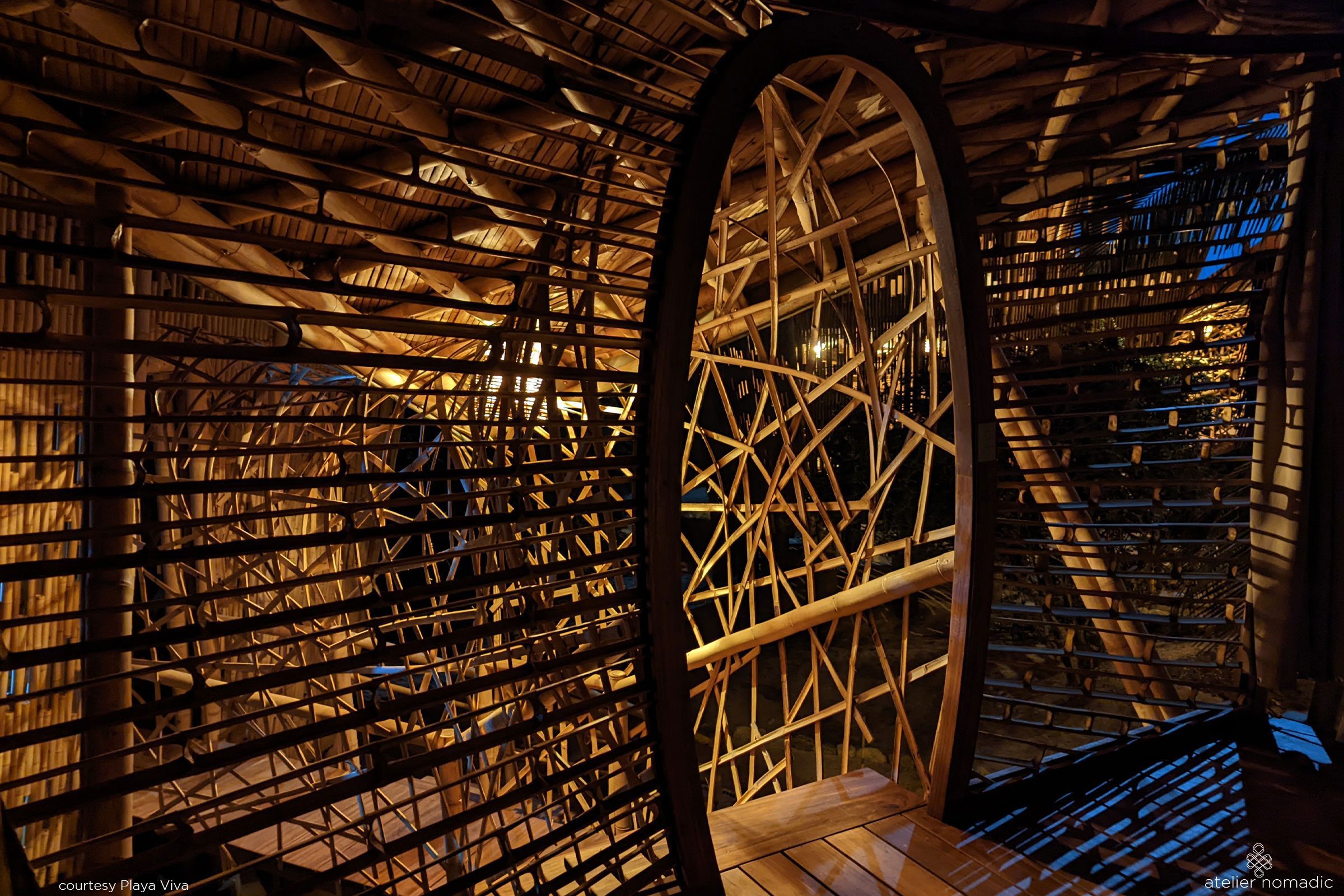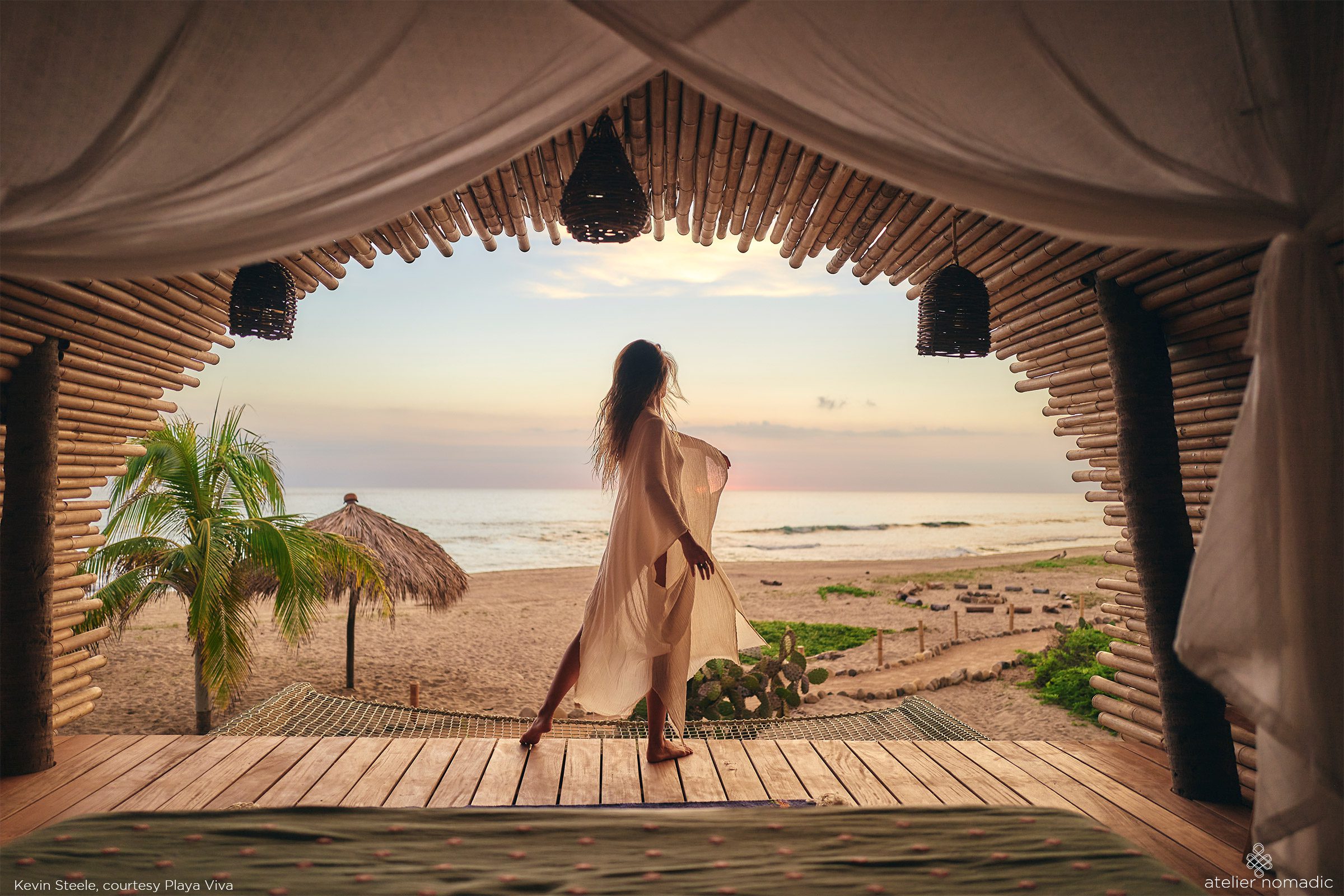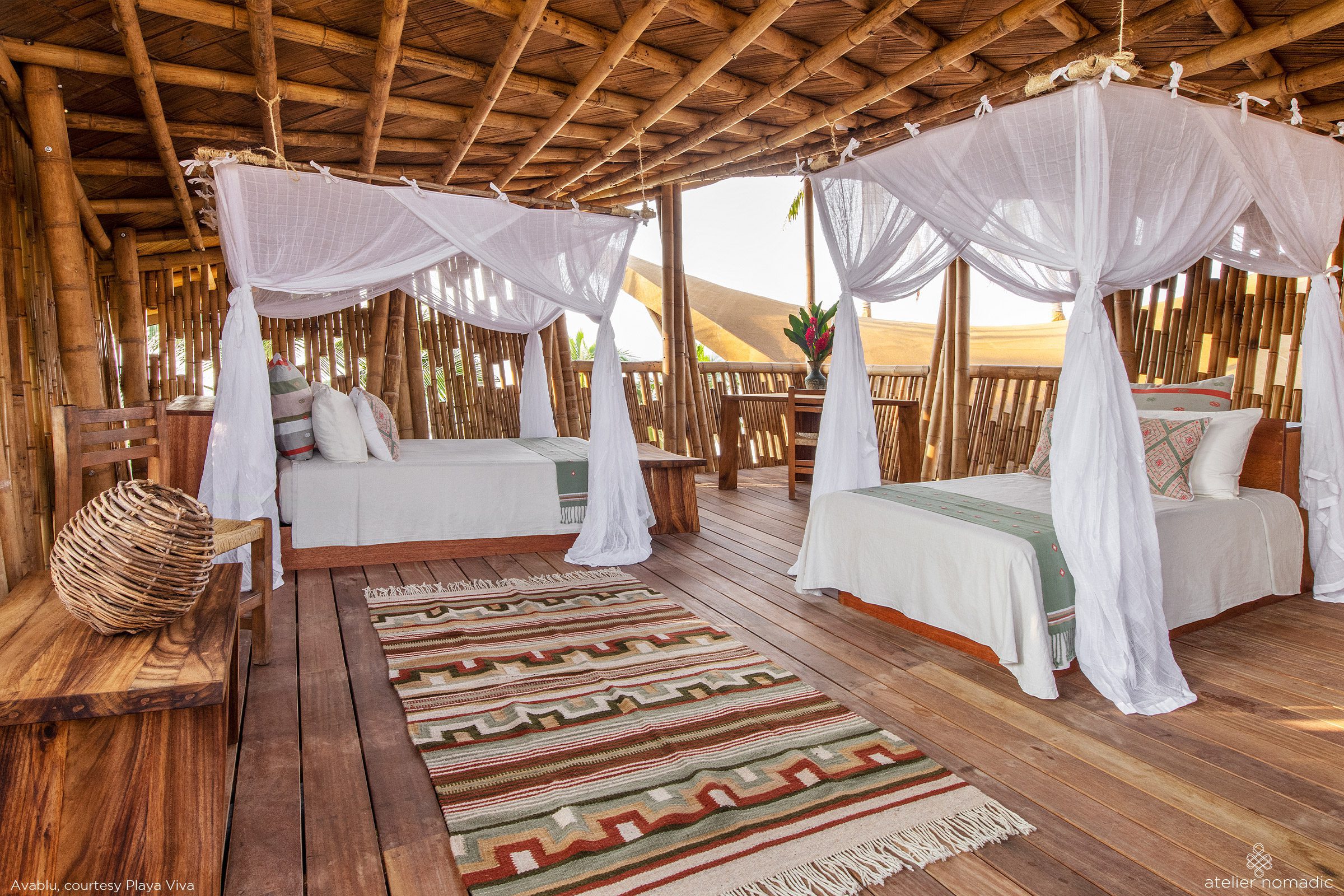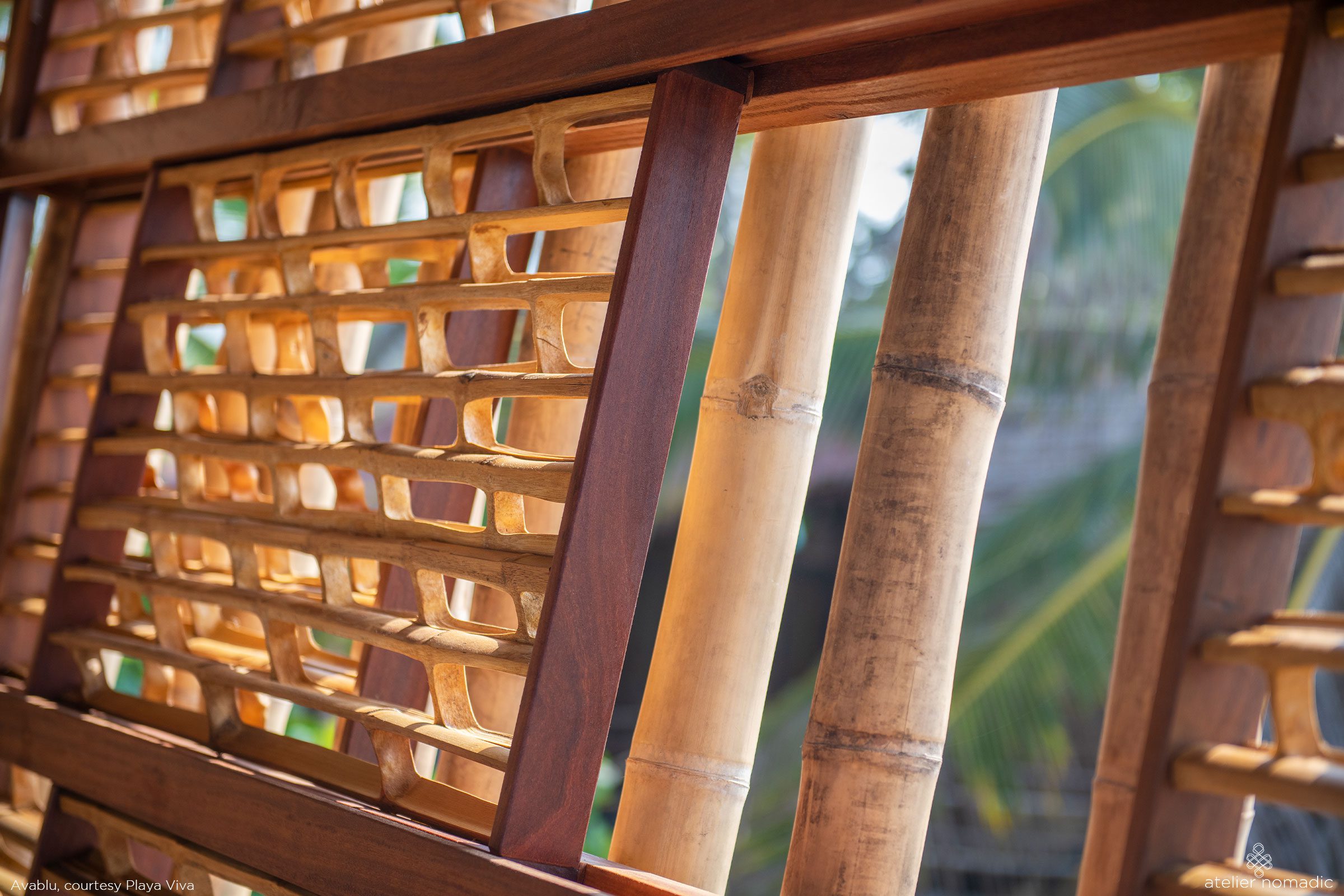 Design process video
by Christian Krantz (courtesy Playa Viva)
Design
The bioclimatic design is well suited to the environment: the hyperbolic paraboloid roof acts like a big umbrella, providing shade for the sun and protection from heavy rains. The façades are clad with bamboo louver panels that allow for natural cross ventilation.
The structures are mostly built from bamboo, one of the fastest growing renewable building materials in the world. Strong Guadua bamboo was used for the main structure, roof structure, façade louvers and ceiling, and Phyllostachis Aurea was used for the wall and façade panels in the annex building. Flooring is made of cumaru timber.
Playa Viva offers the rugged, unspoiled beauty of Mexico in the guilt-free luxury of an environmentally conscious resort dedicated to sustainability and regenerative practices. The resort founded and supports the La Tortuga Viva turtle sanctuary.
Impact is integral to the Playa Viva experience, which is run entirely off-grid and generating 100% of its energy from solar power. The resort works extensively with the local community to support health and education and works year round to restore and revitalize the surrounding land. Playa Viva provides a vacation experience that is in integrity with the highest aspirational values for how life should be lived.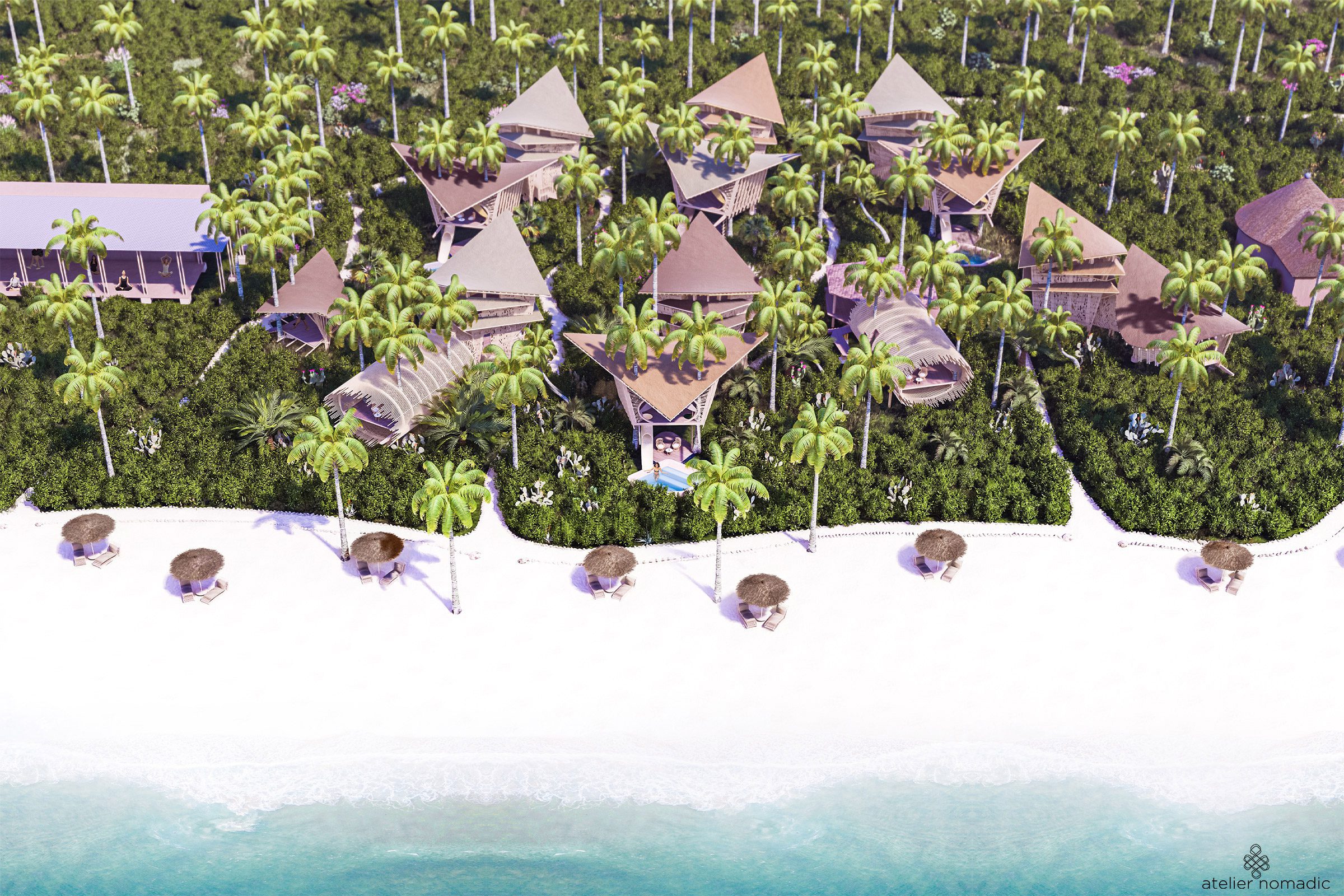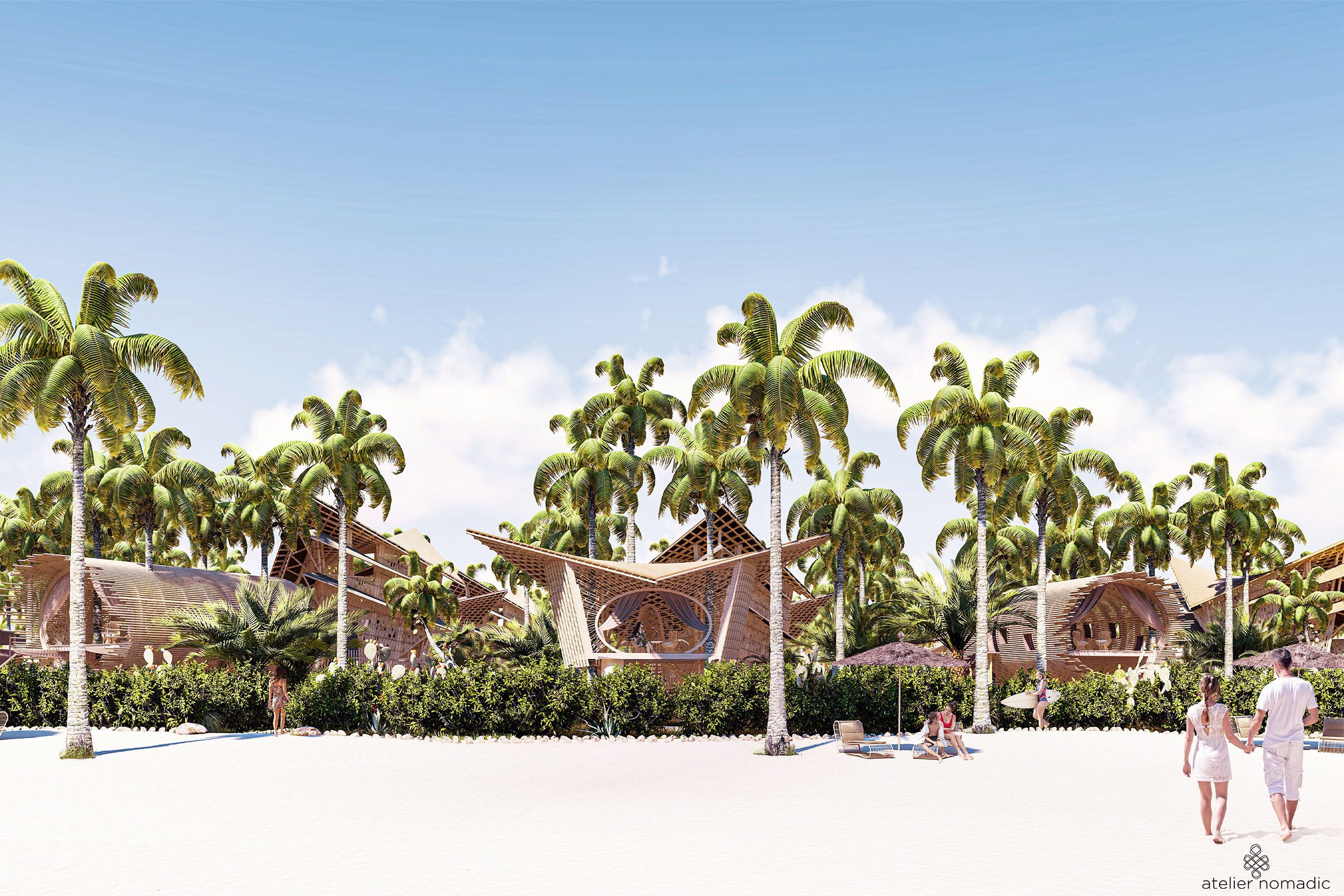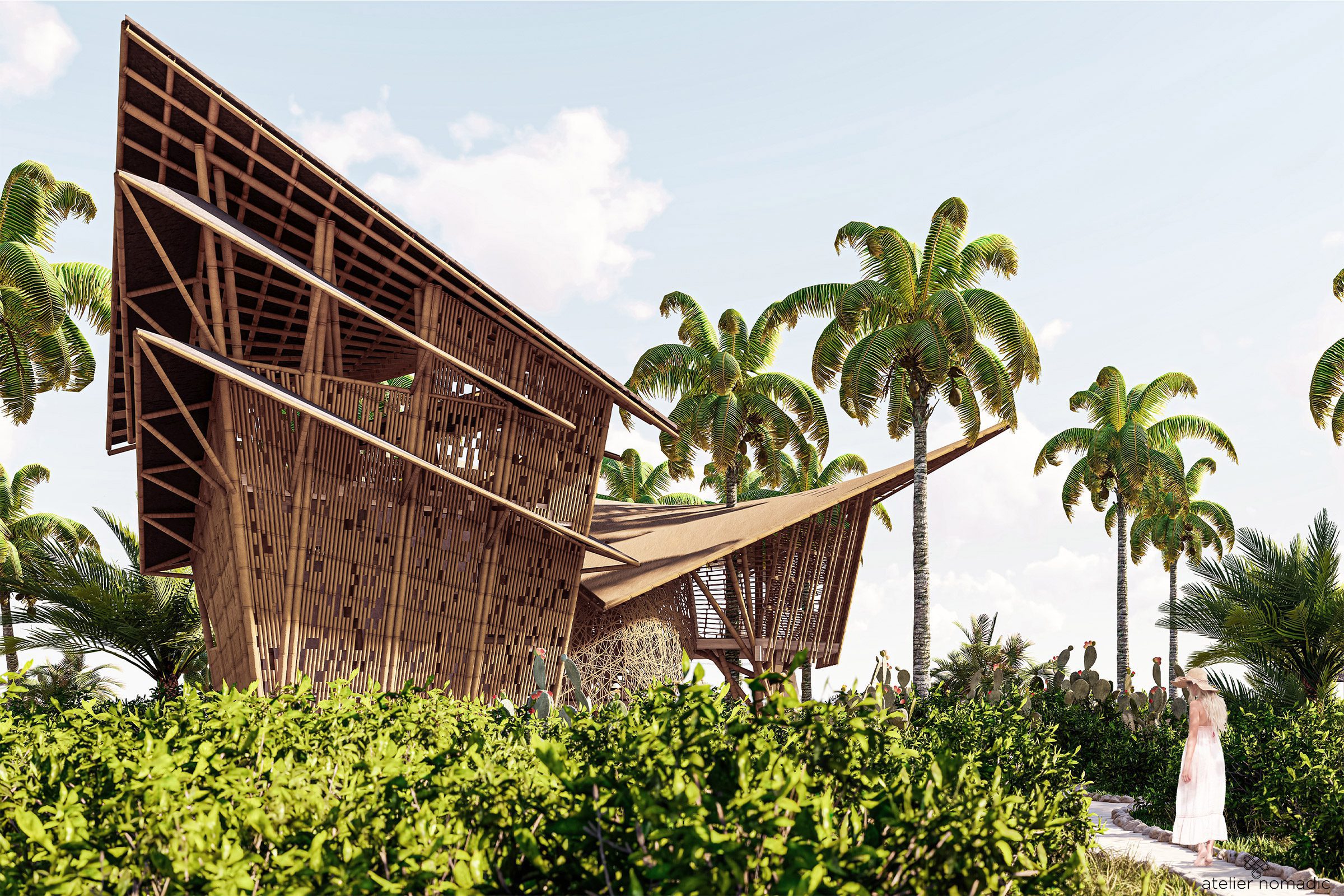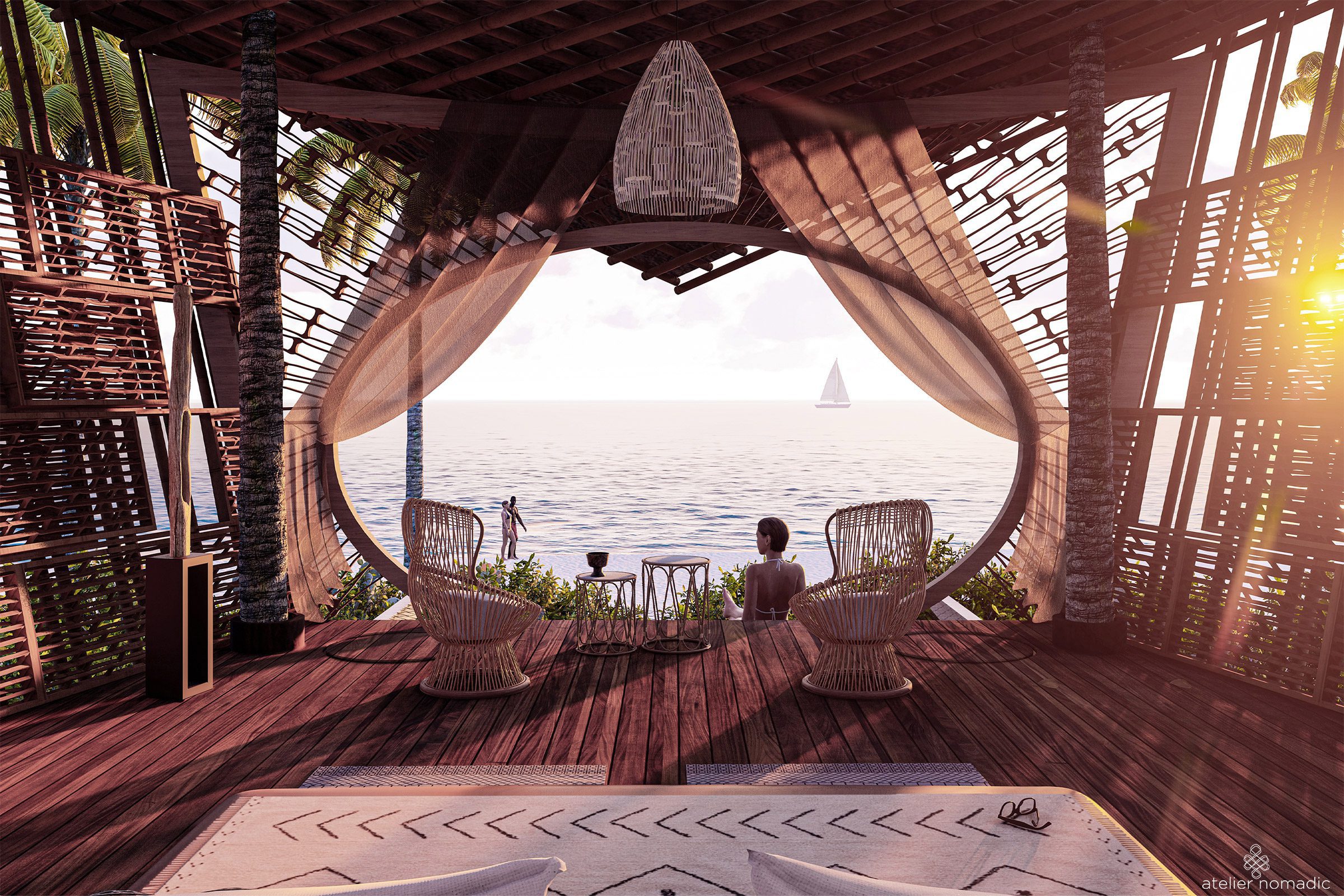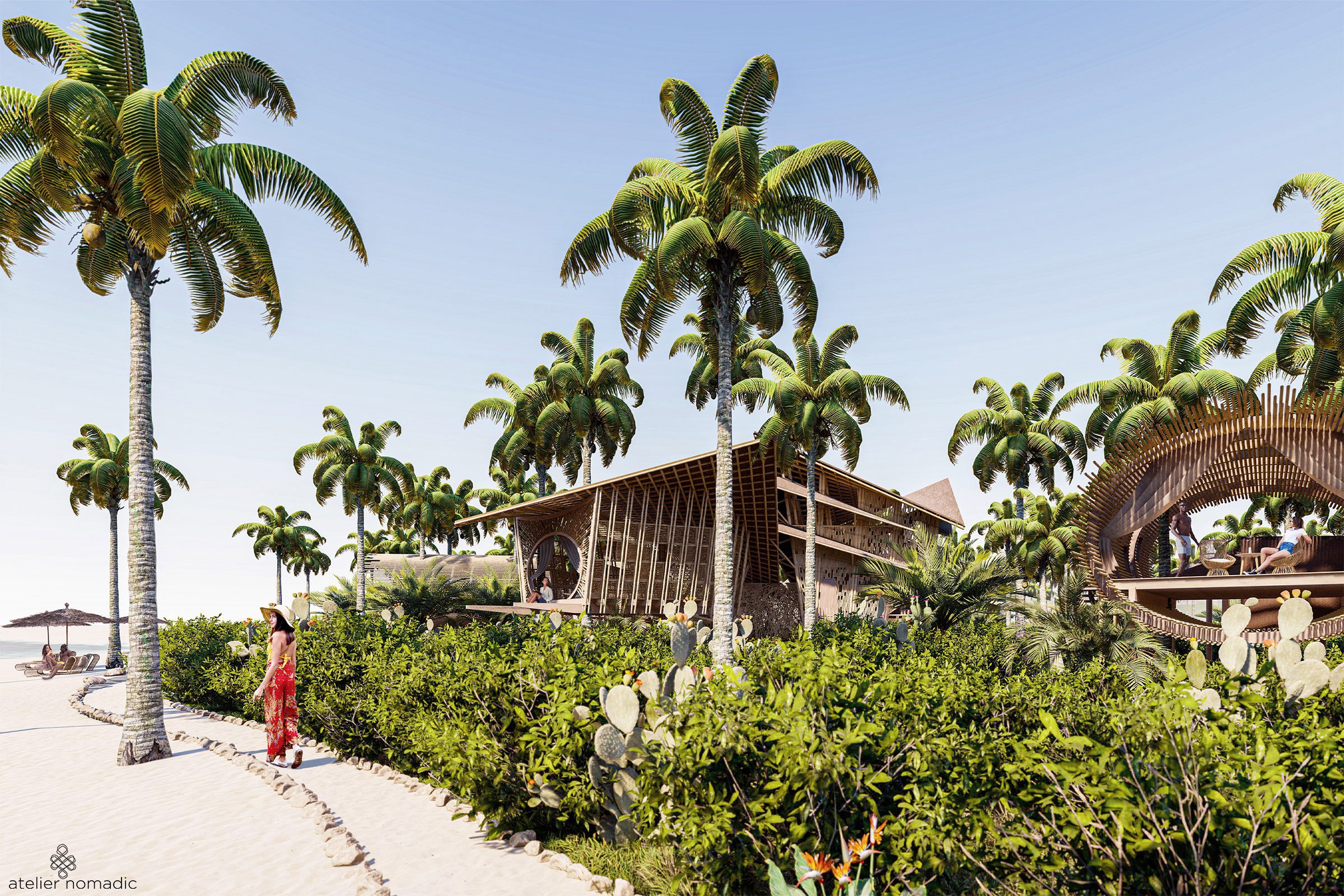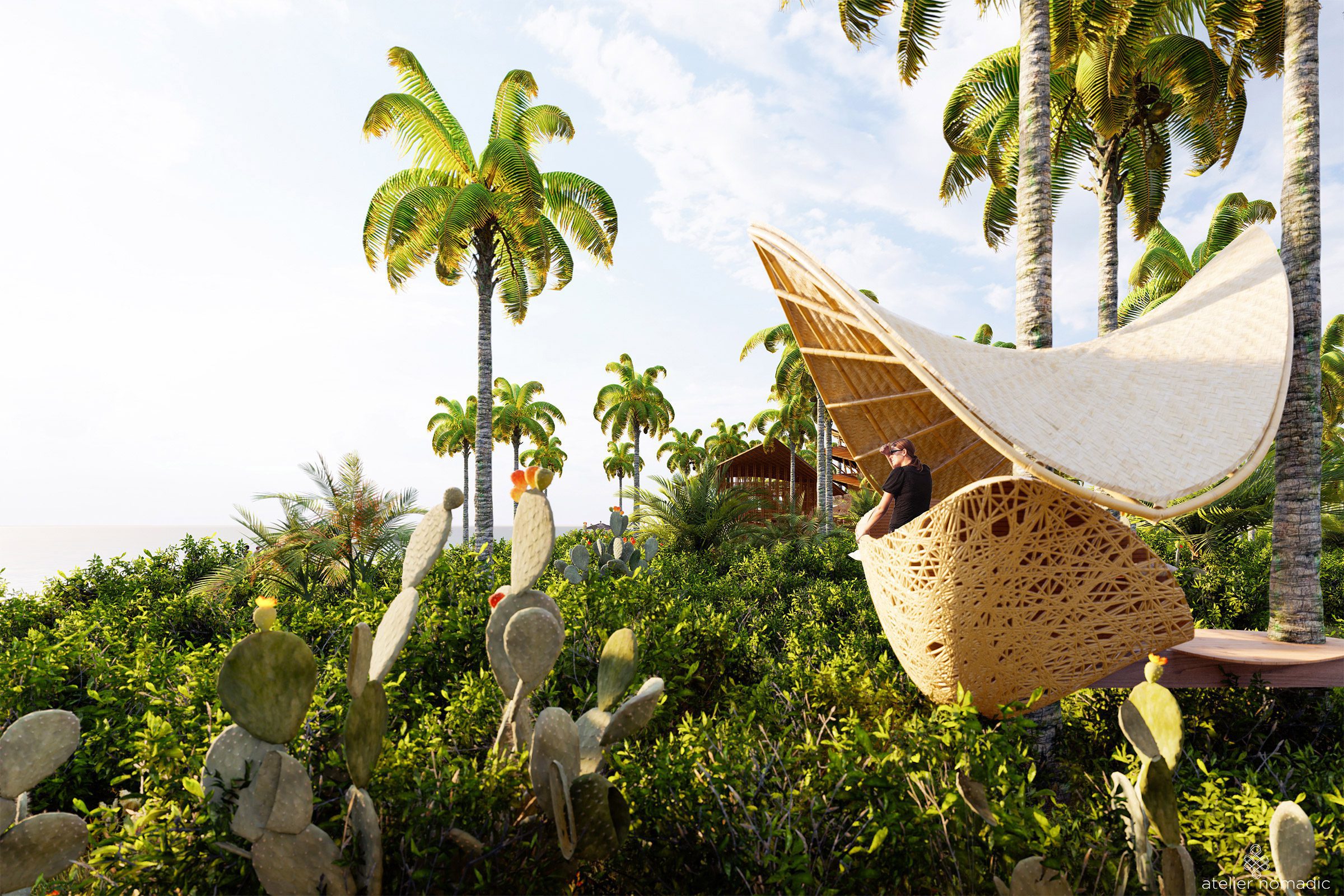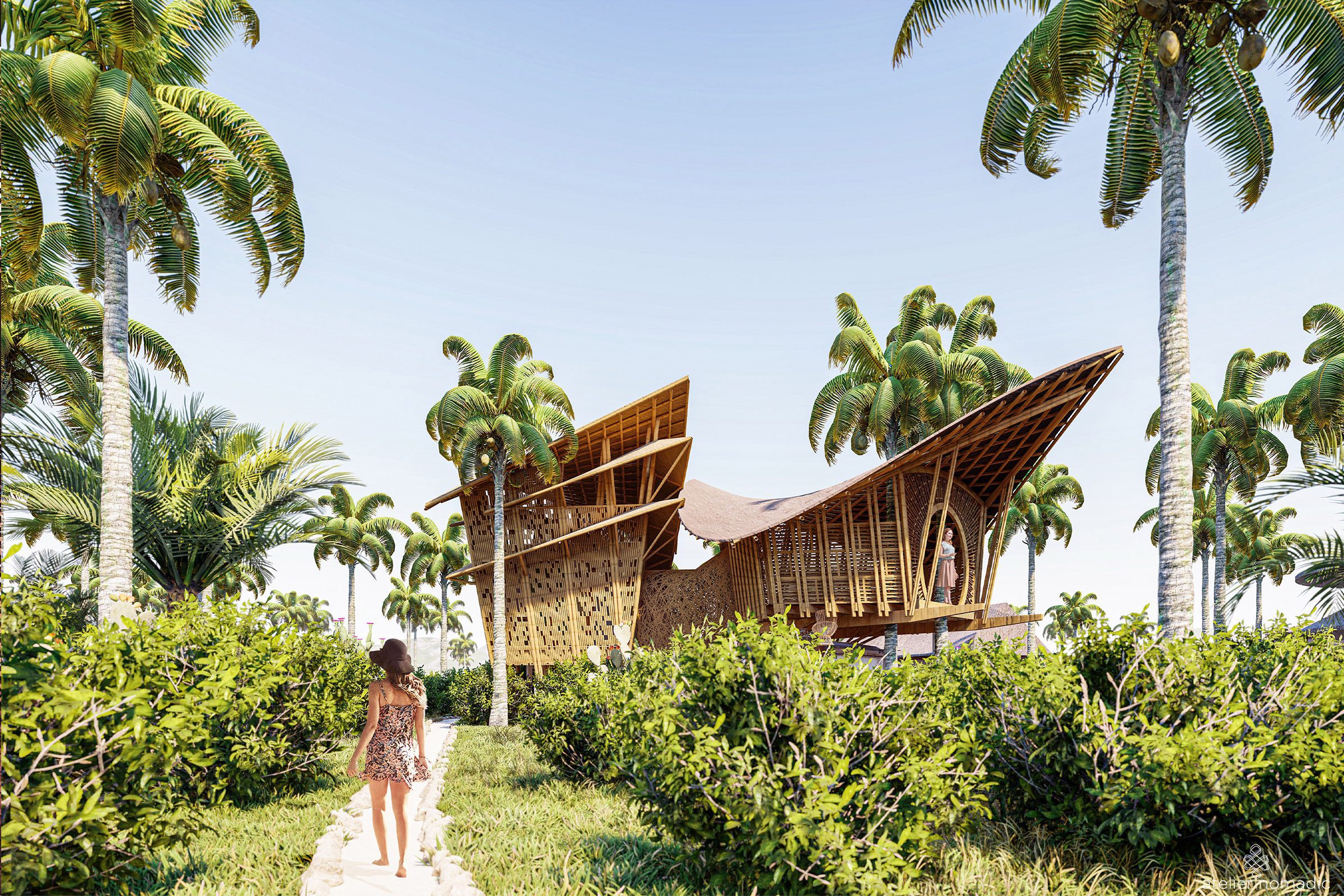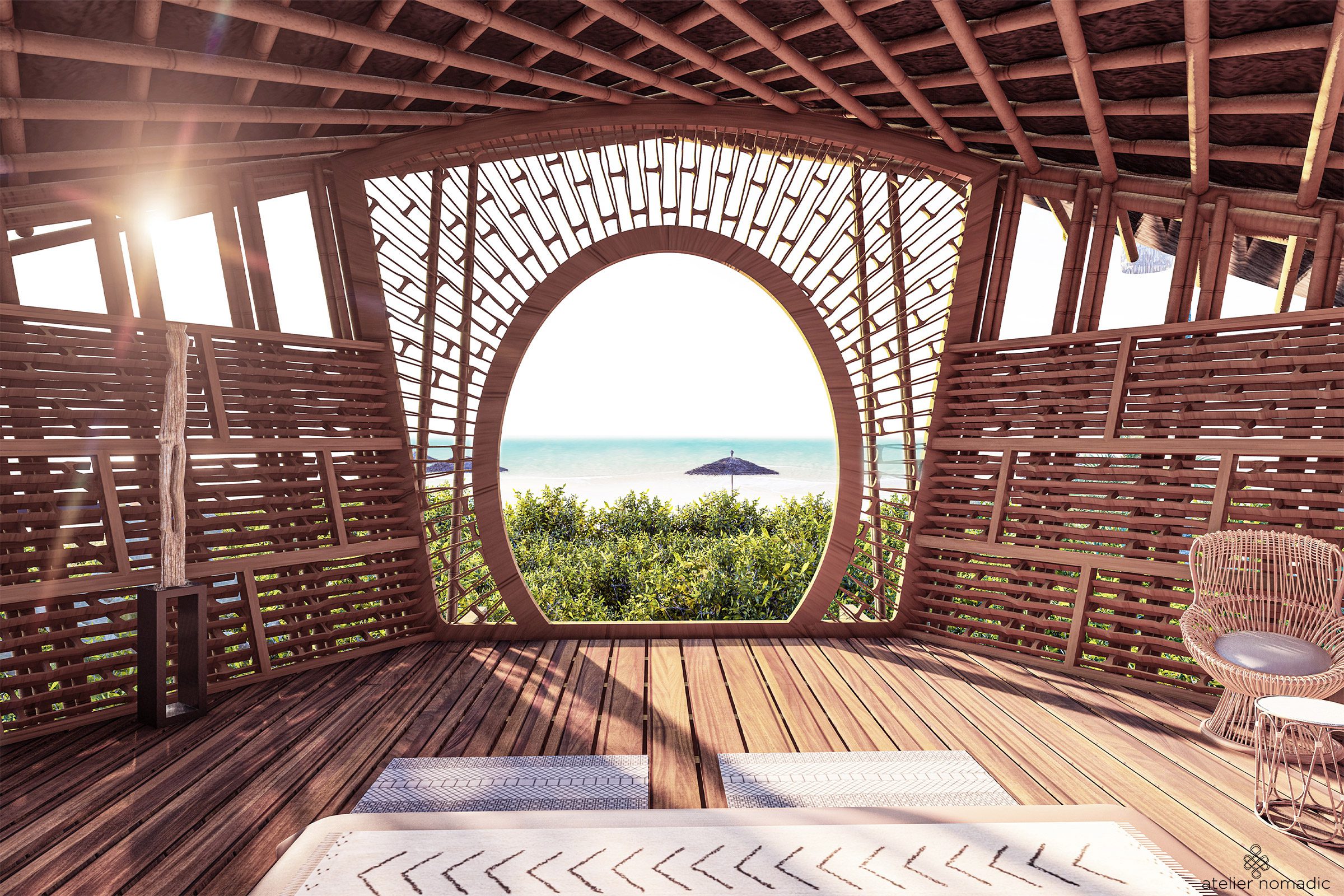 Construction video
by Christian Krantz (courtesy Playa Viva)
Construction
The construction strategy was developed in close collaboration with bamboo master builder Jorg Stamm, who supervised the construction and brought a diverse team of bamboo craftsmen on board.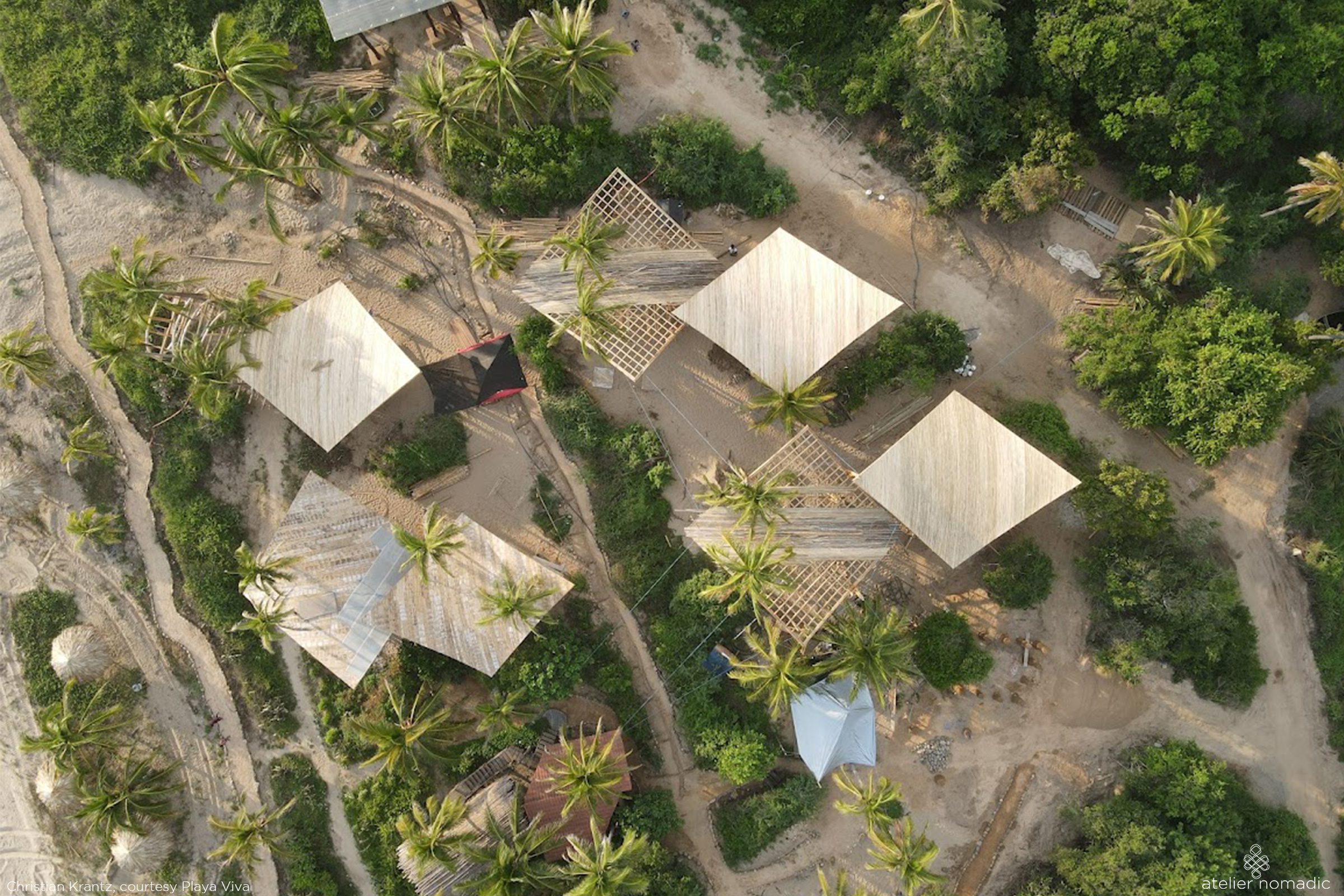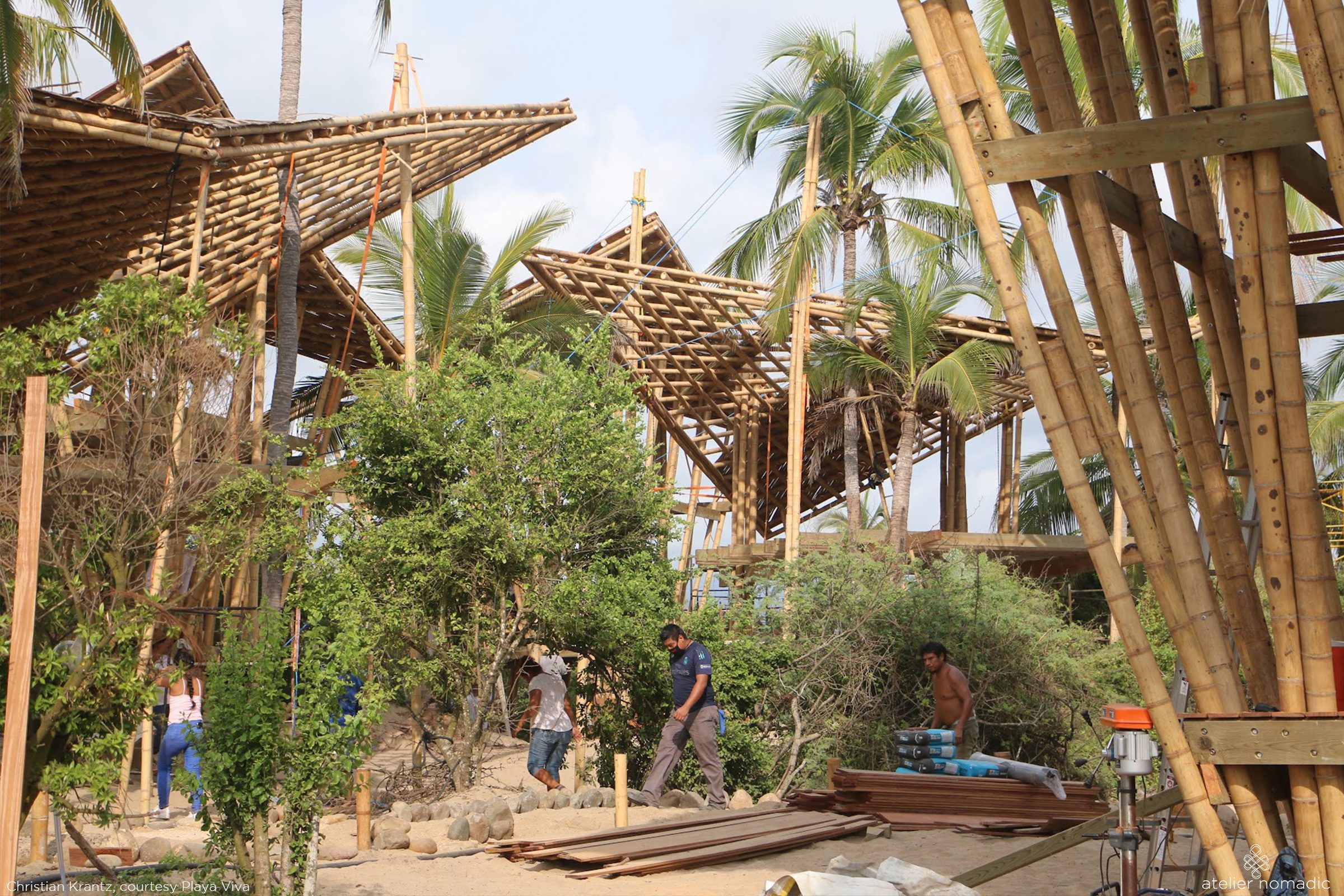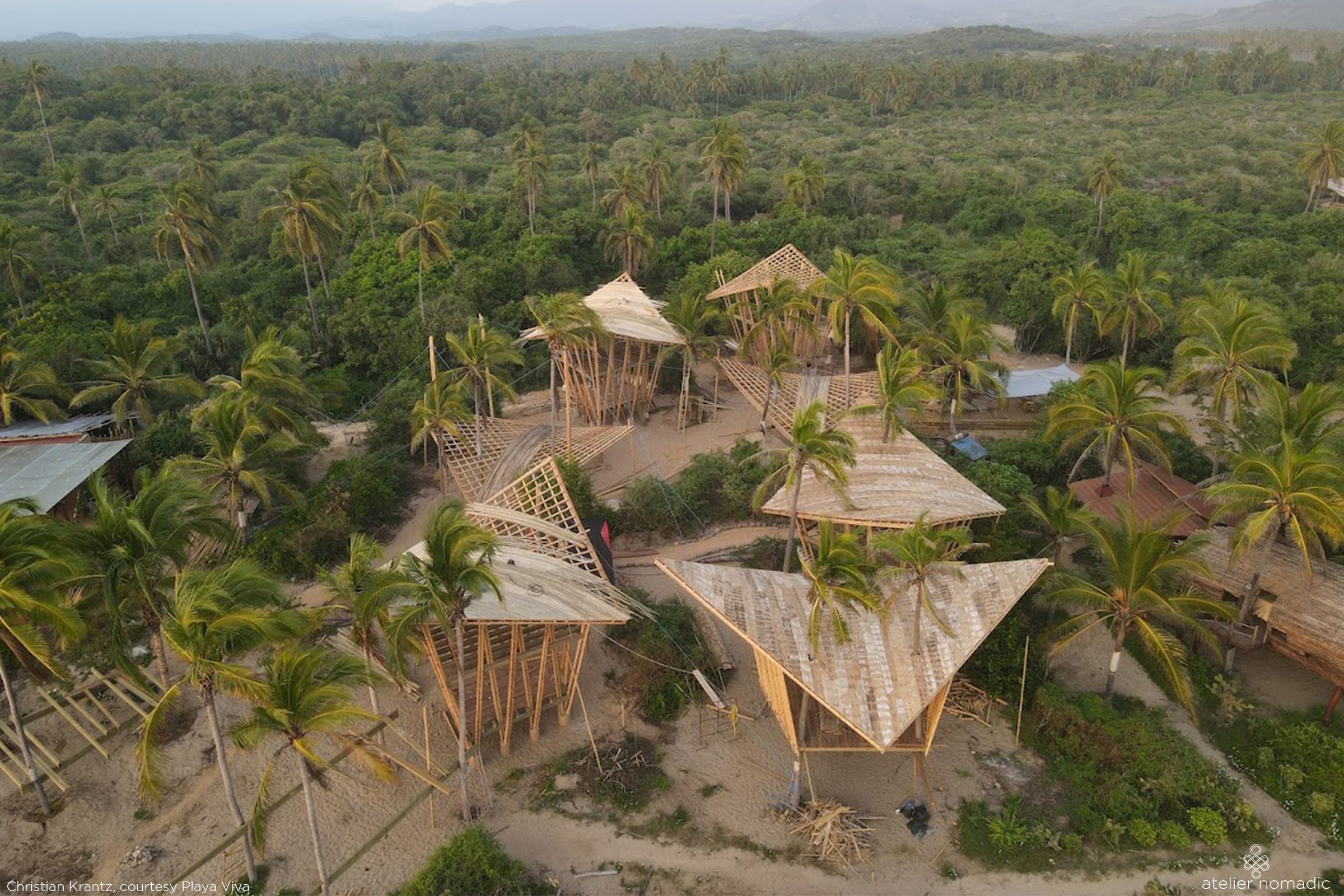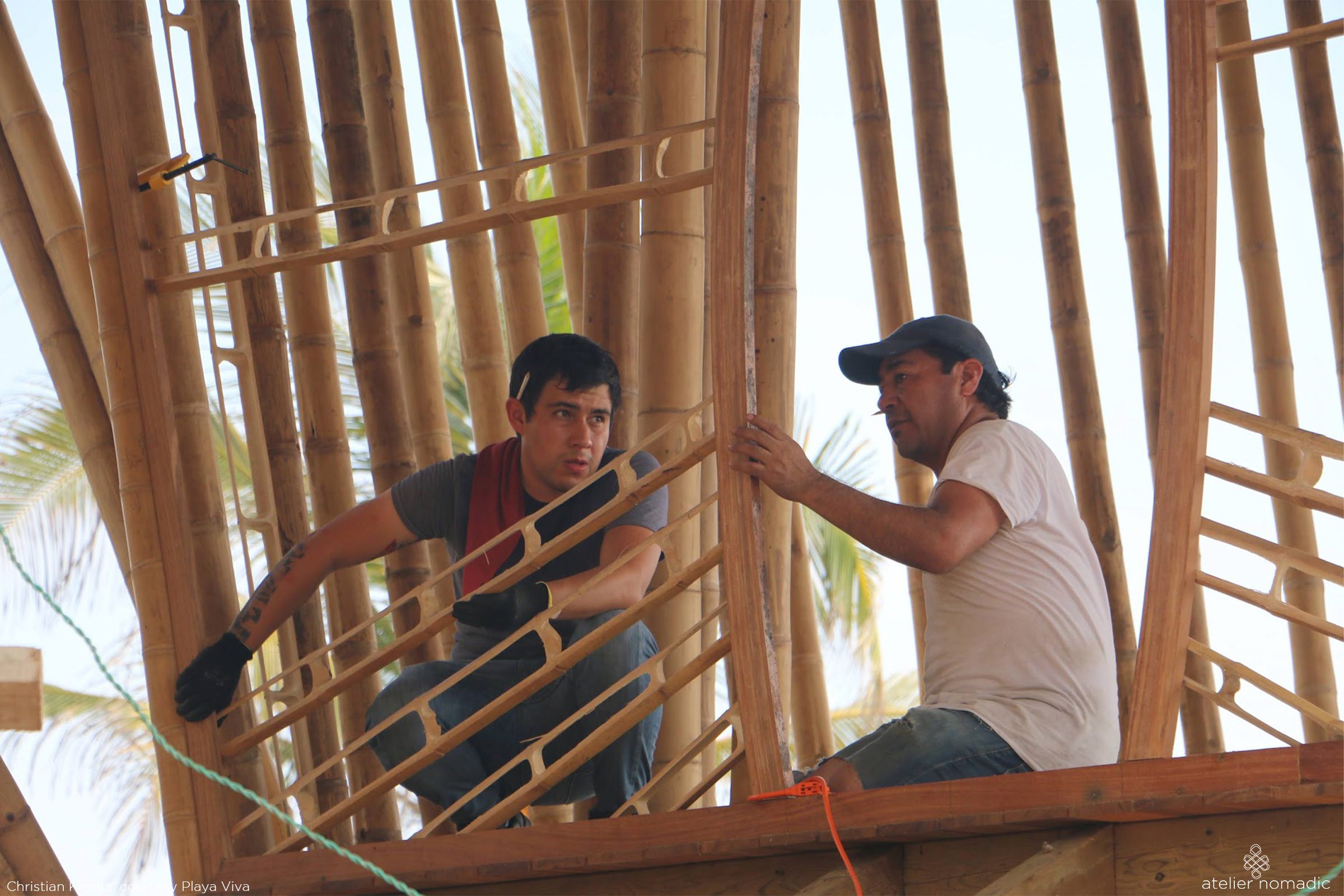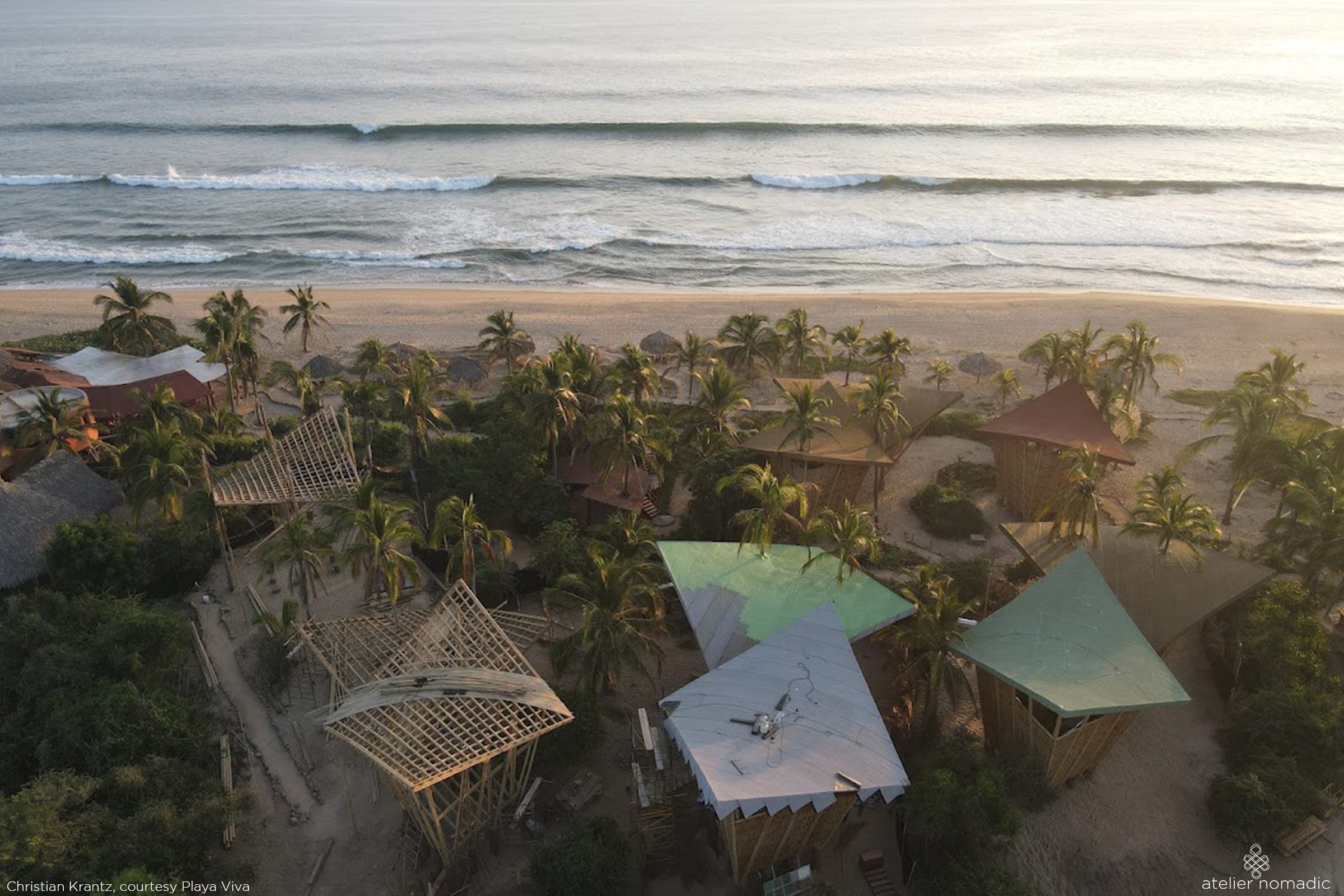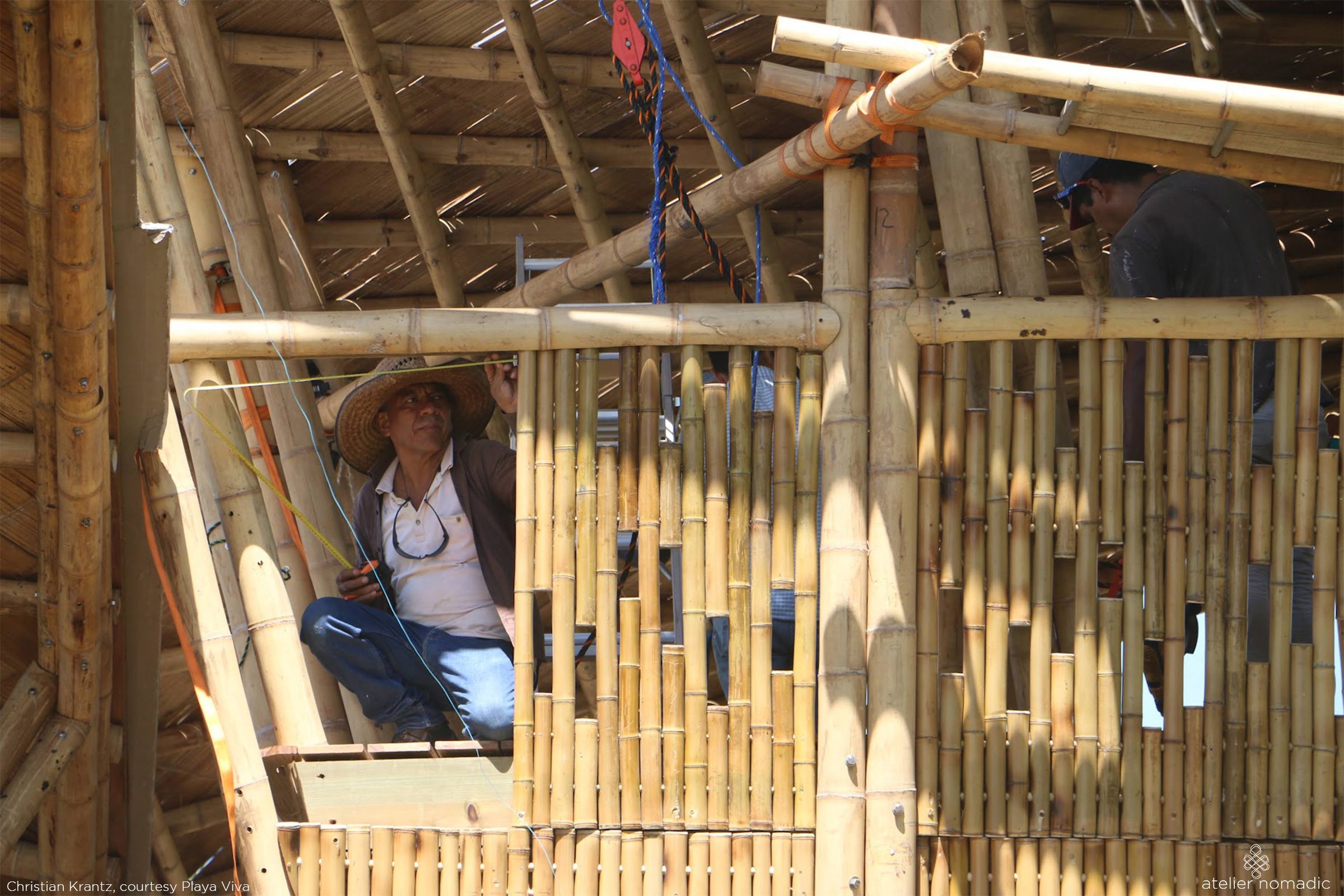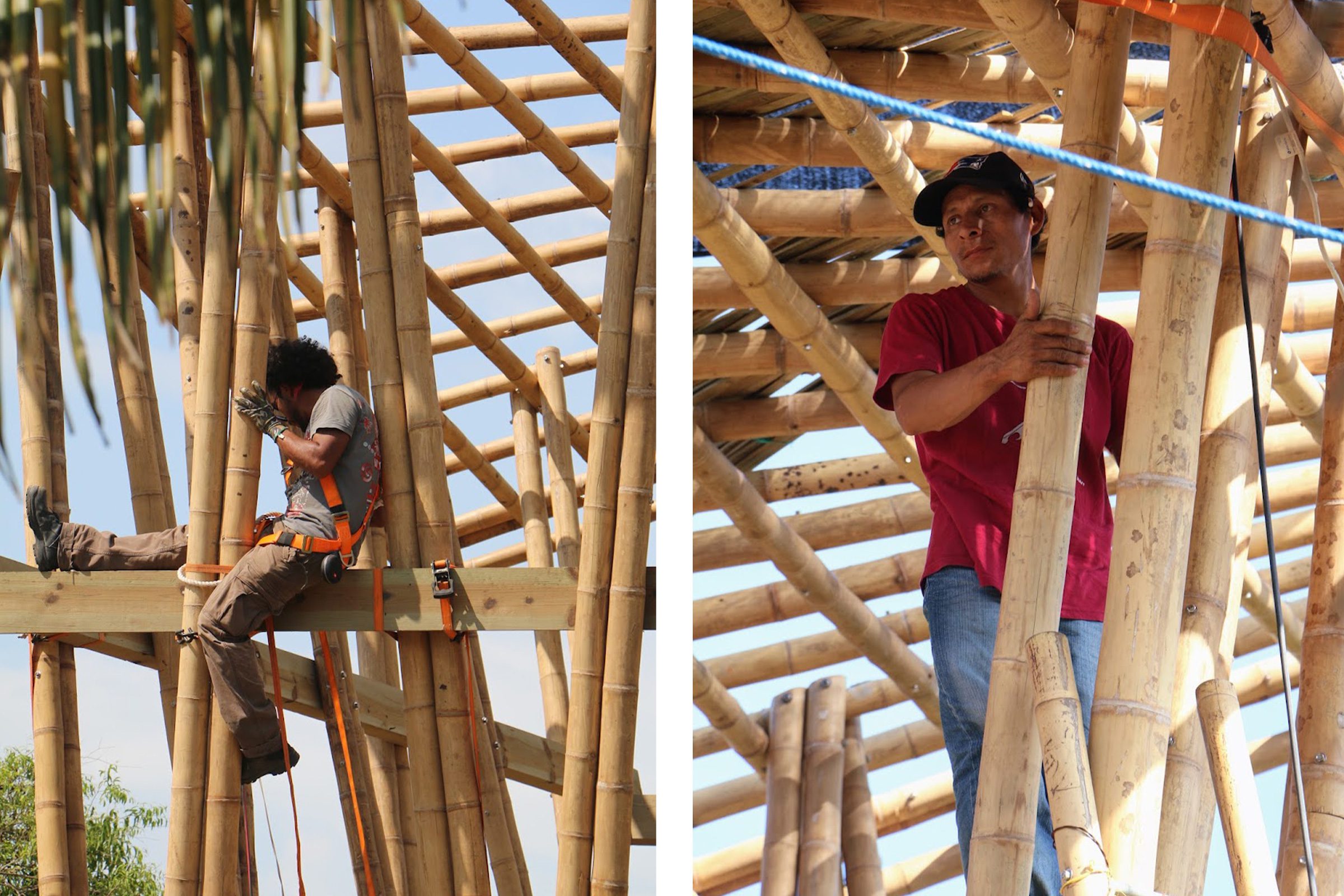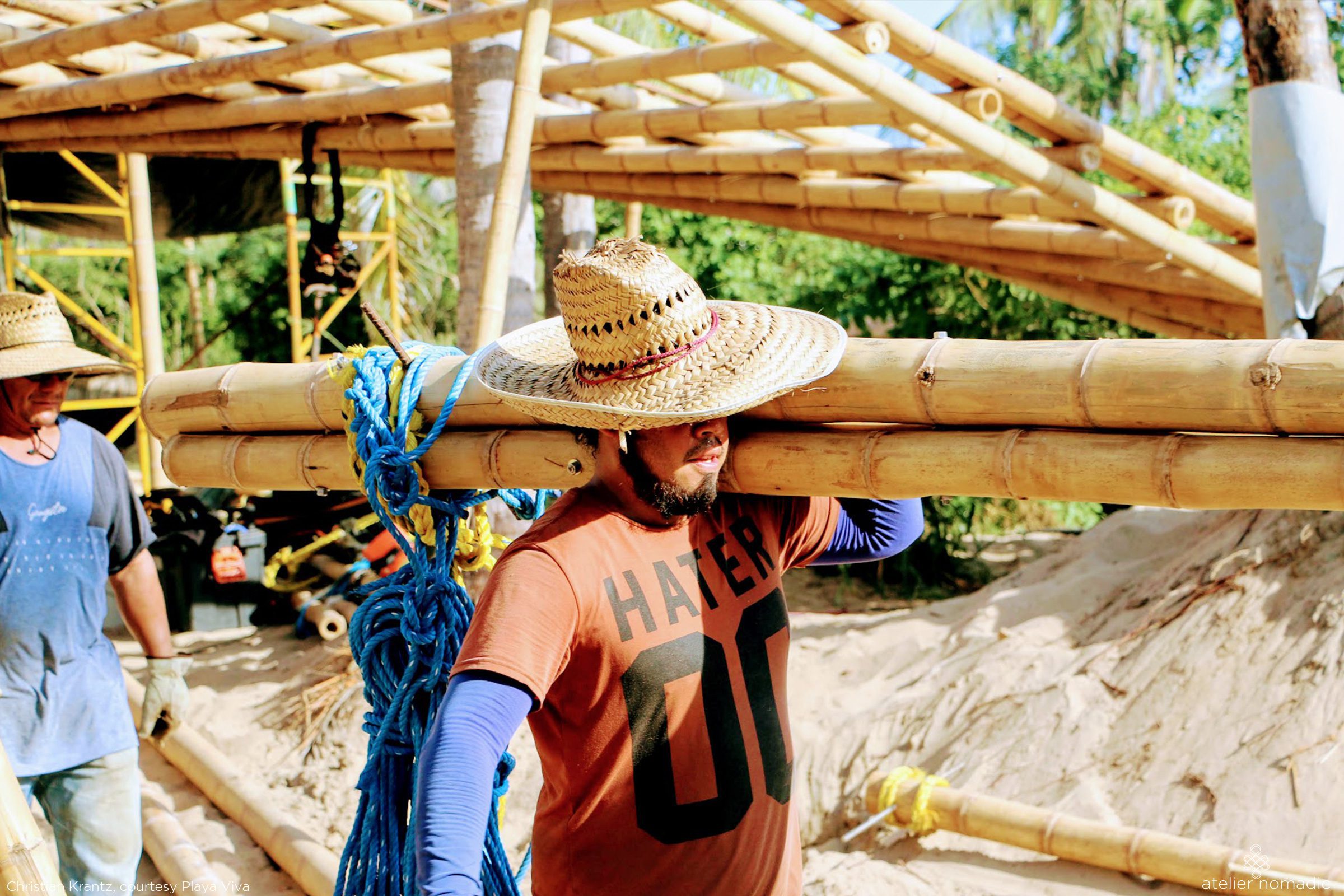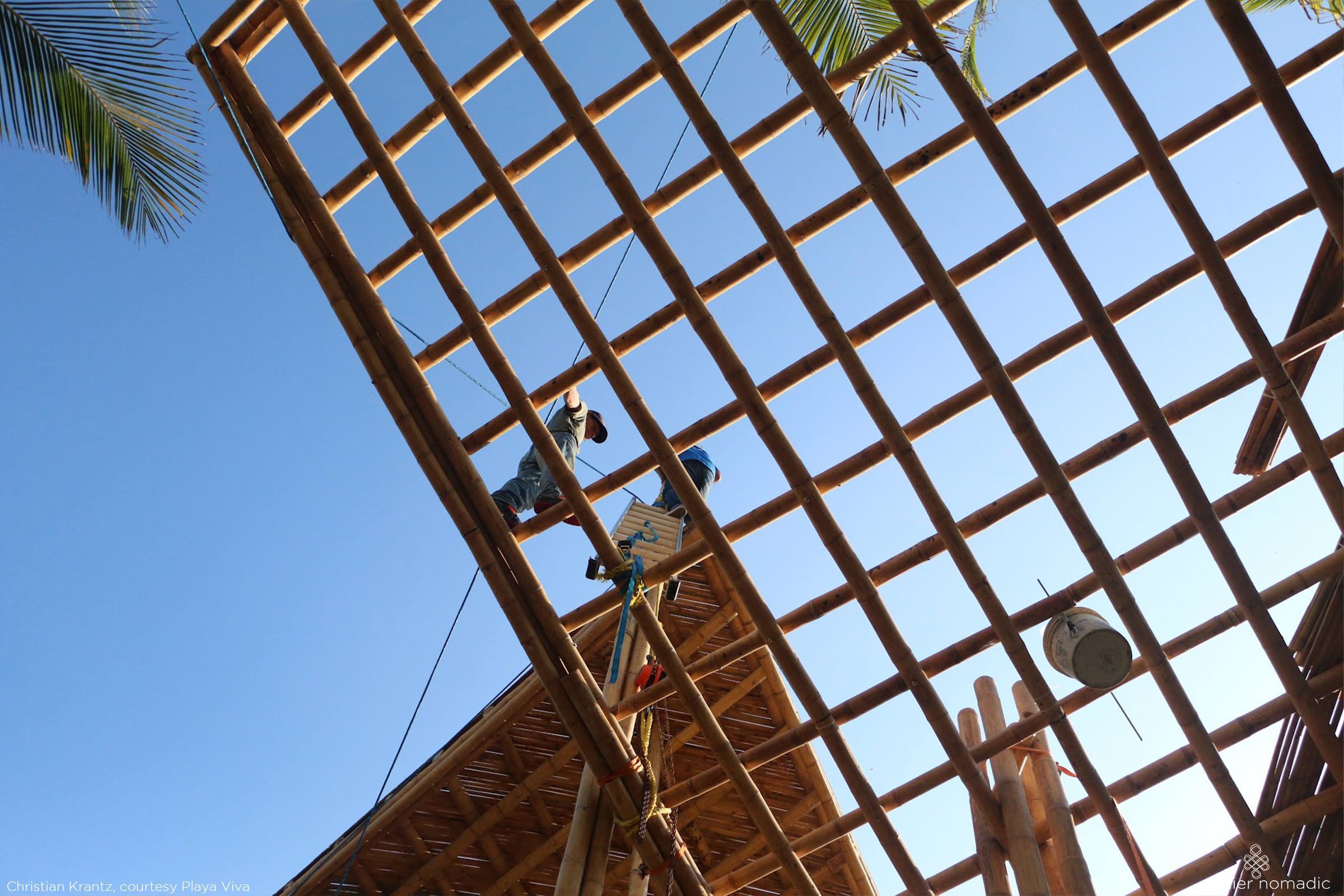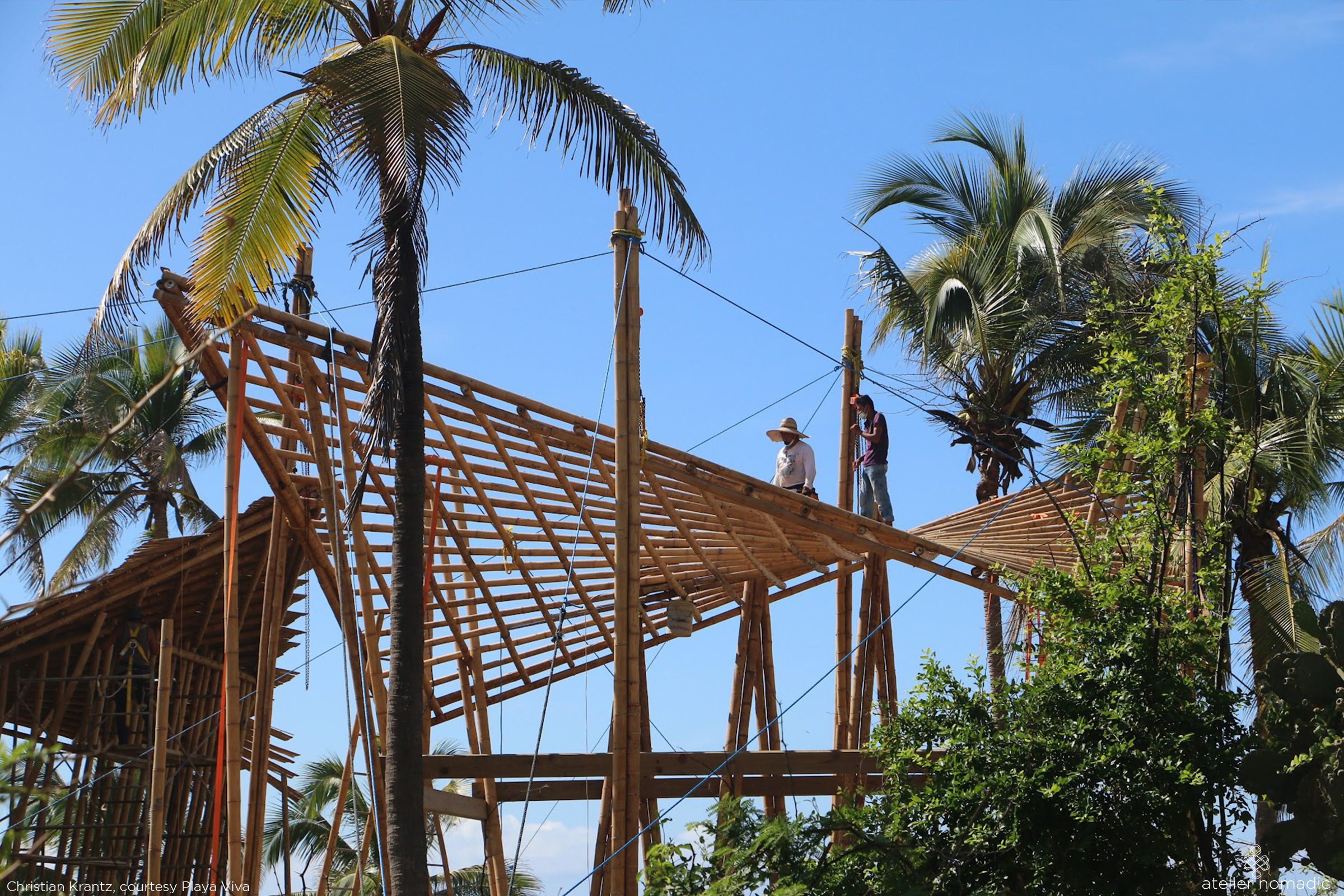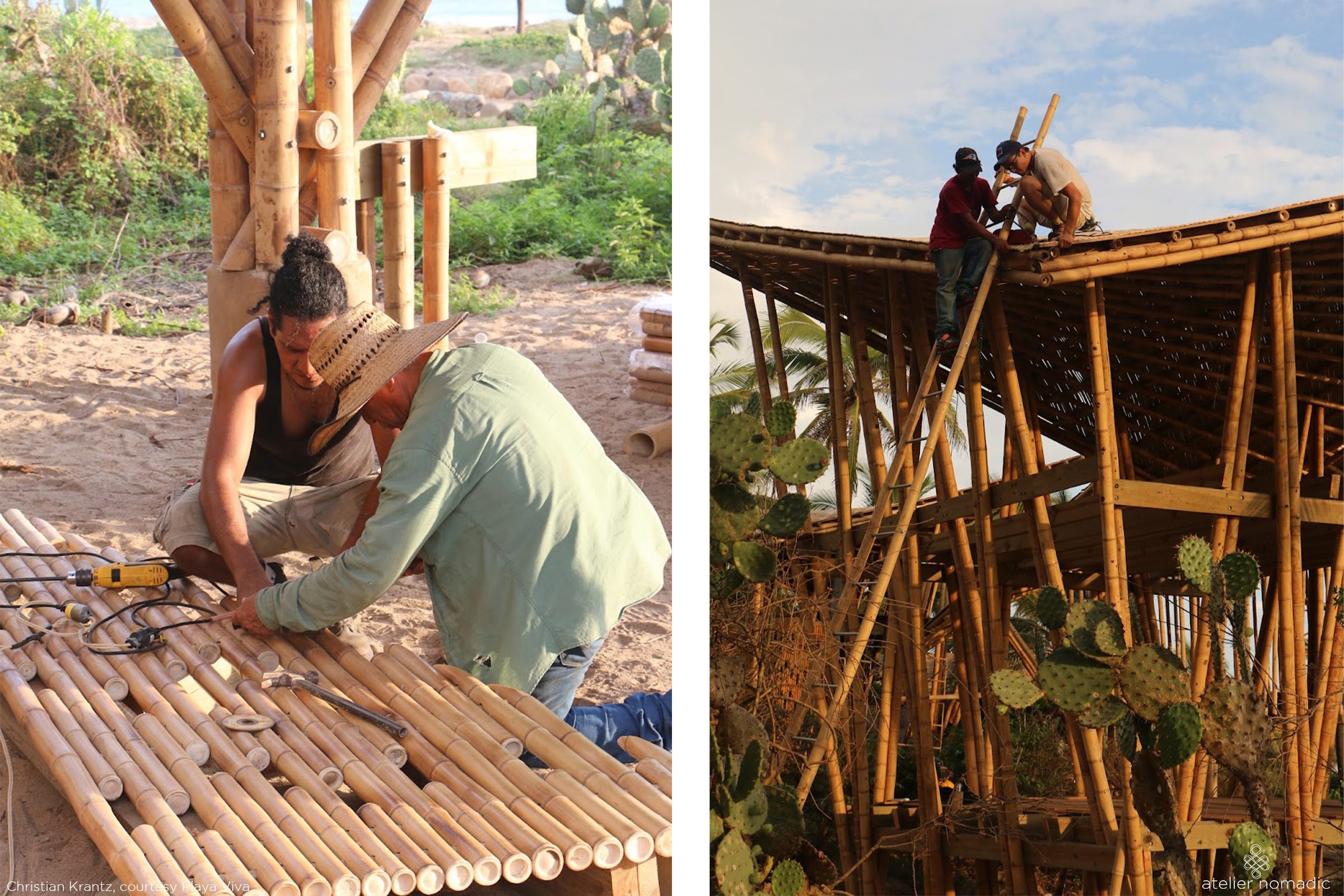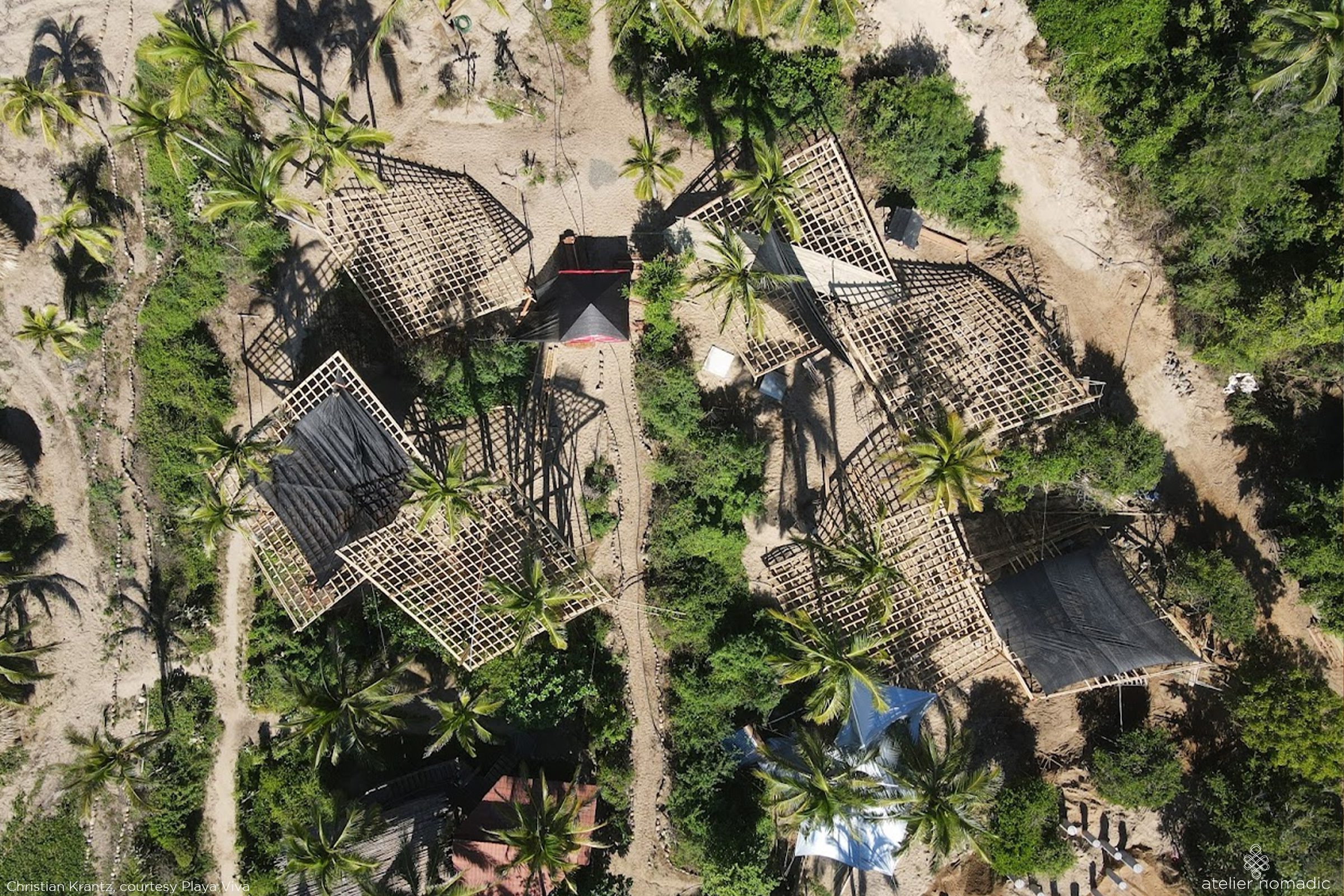 The Luxury of Nature
video by Playa Viva