Shankra Festival, Switzerland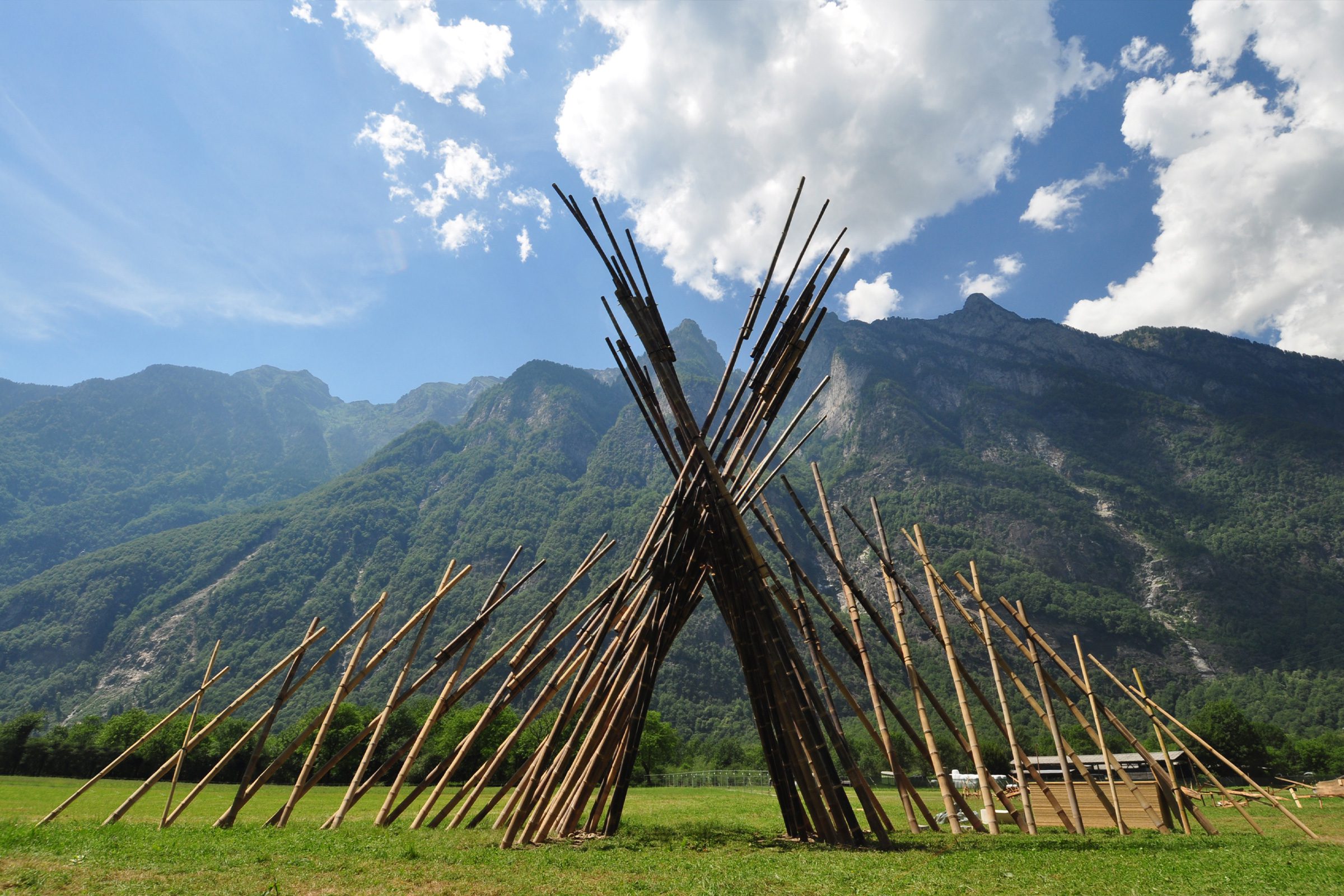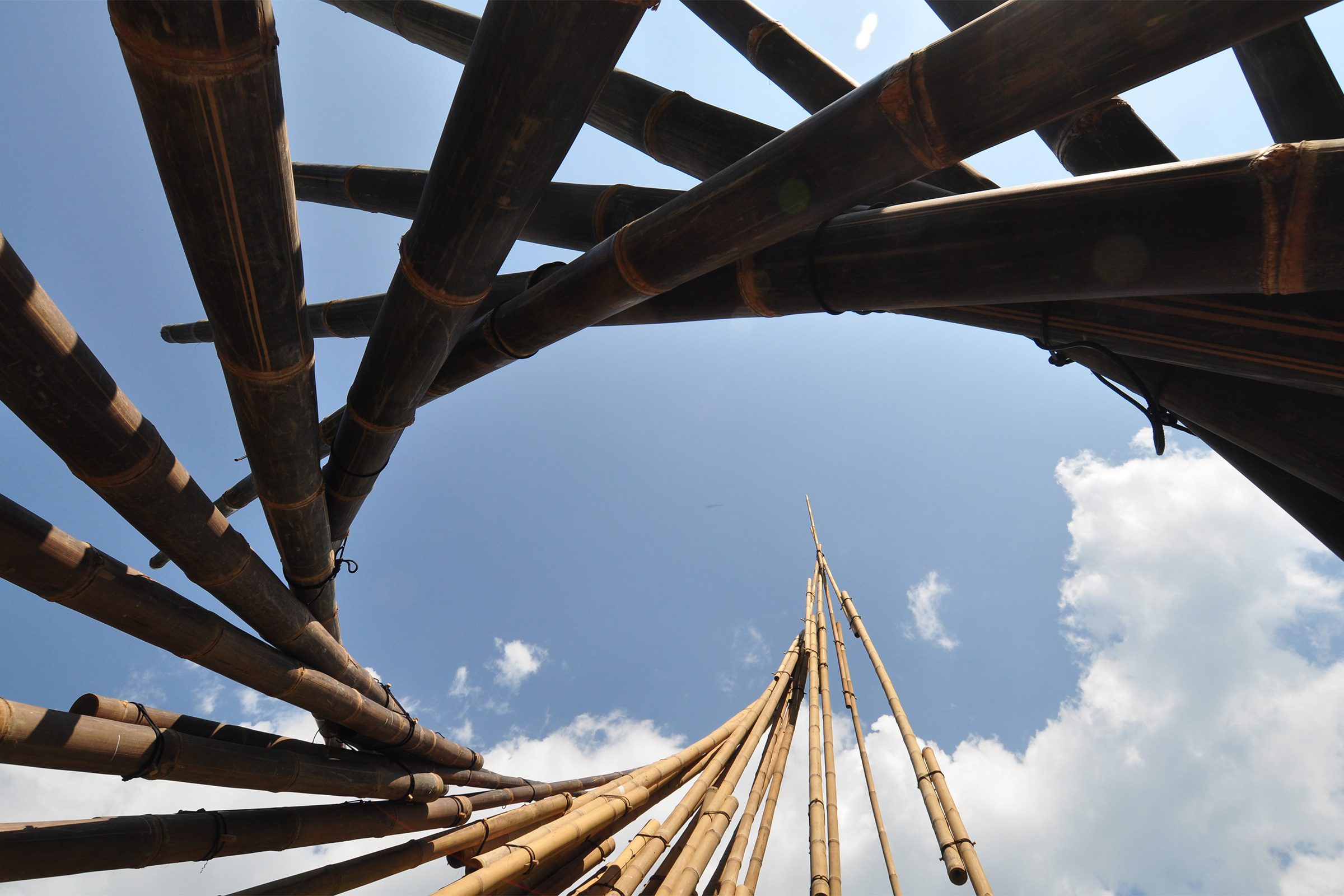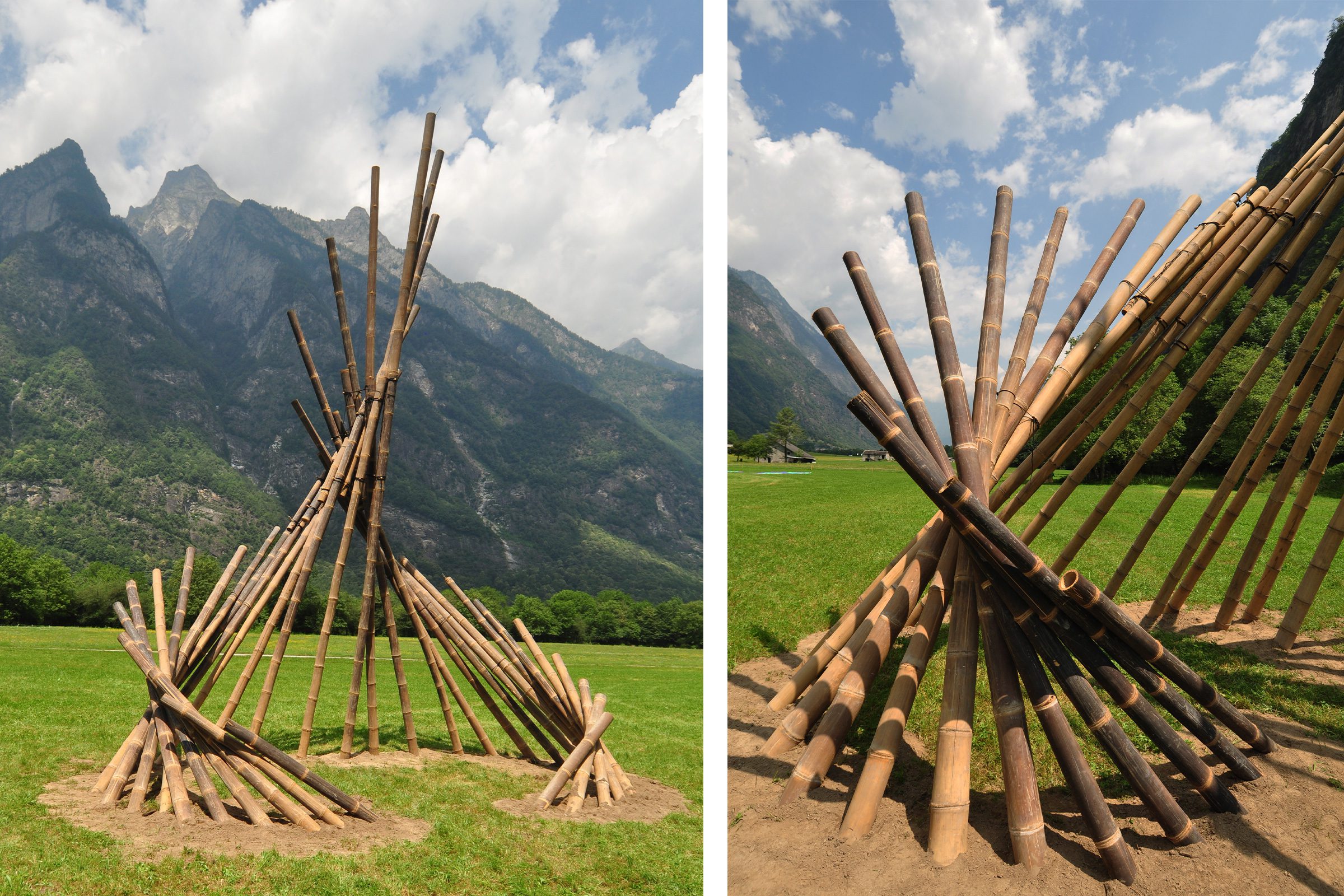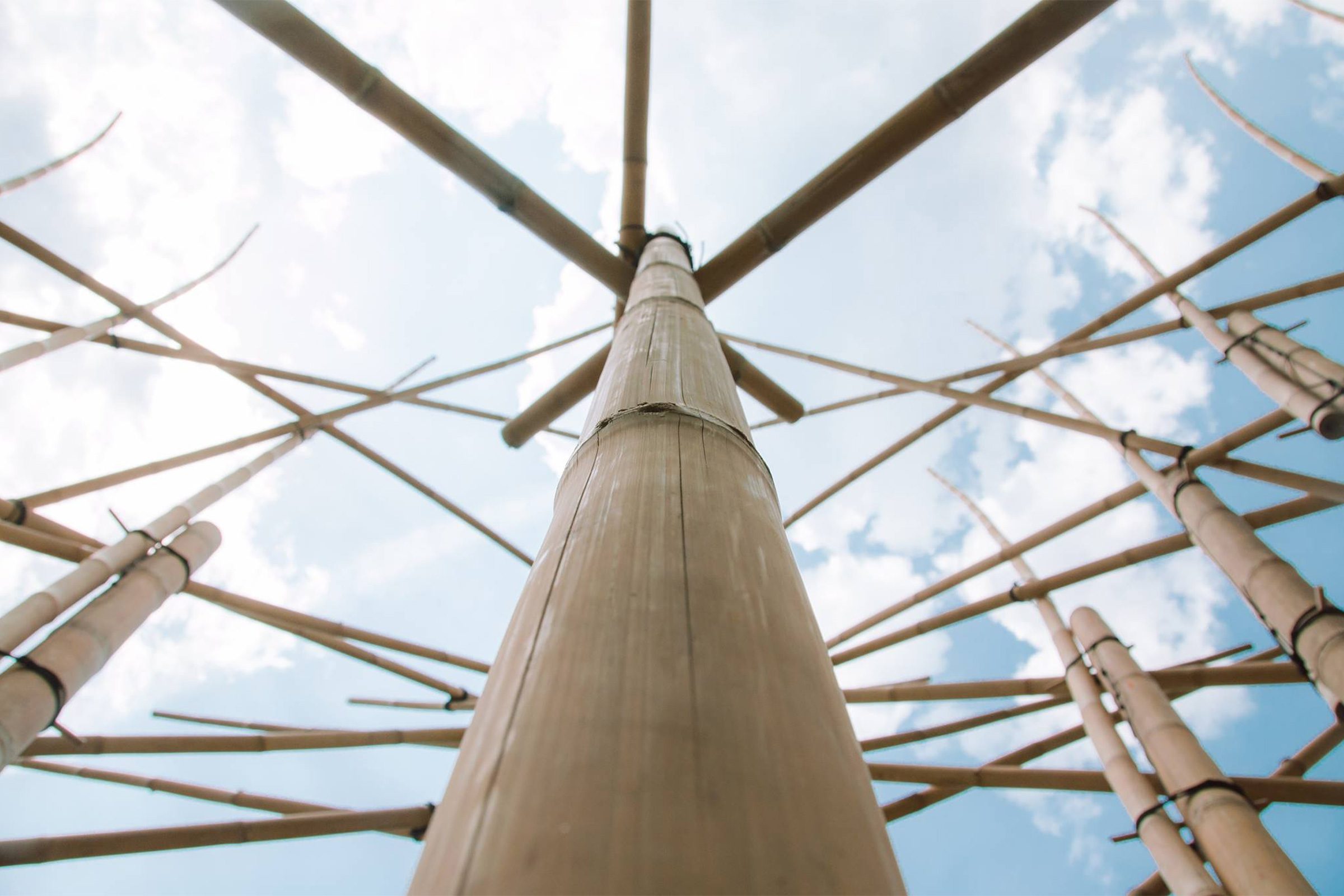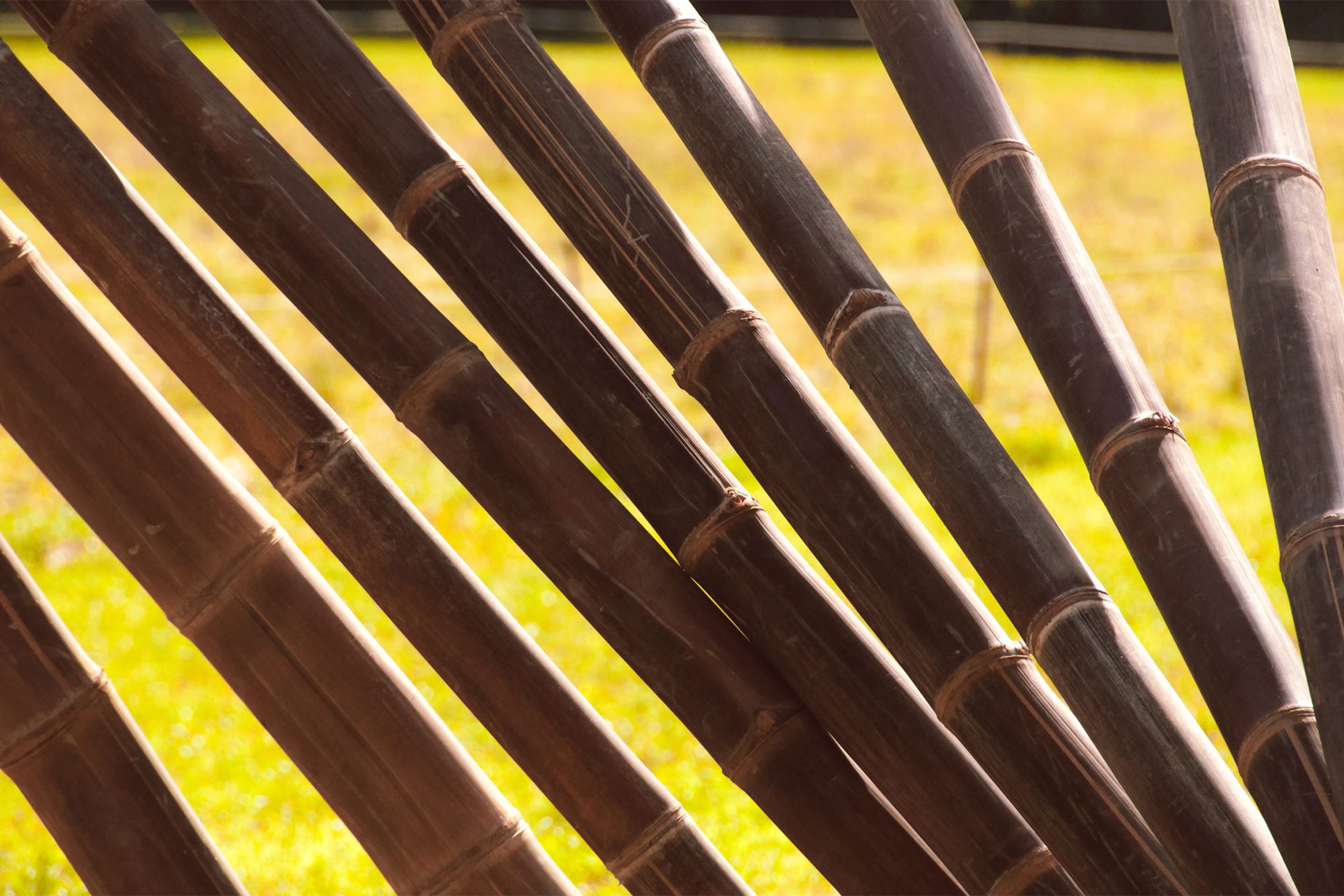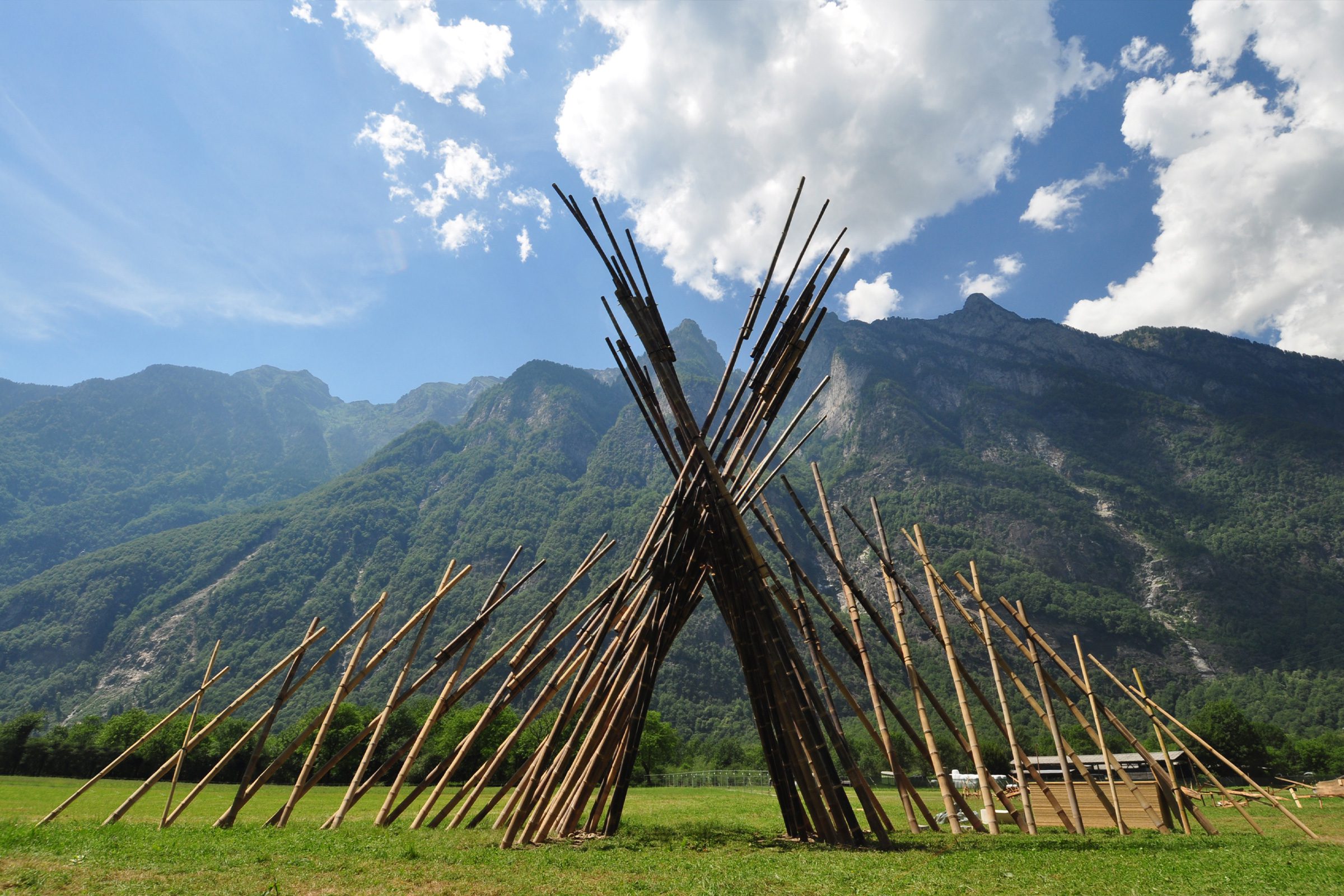 In close collaboration with Natrufied architecture Atelier Nomadic designed and built several bamboo structures for the 2016 and 2017 Shankra Festival in Graubünden, Switzerland. The designs were inspired by giant eagles that landed in the steep valley in the south of the Alps. The temporary bamboo structures comprise DJ stages and side structures surrounding the dance floor in a hexagonal composition. The 14 metre high bamboo 'wings' reach out to the sky as echo of the surrounding mountains.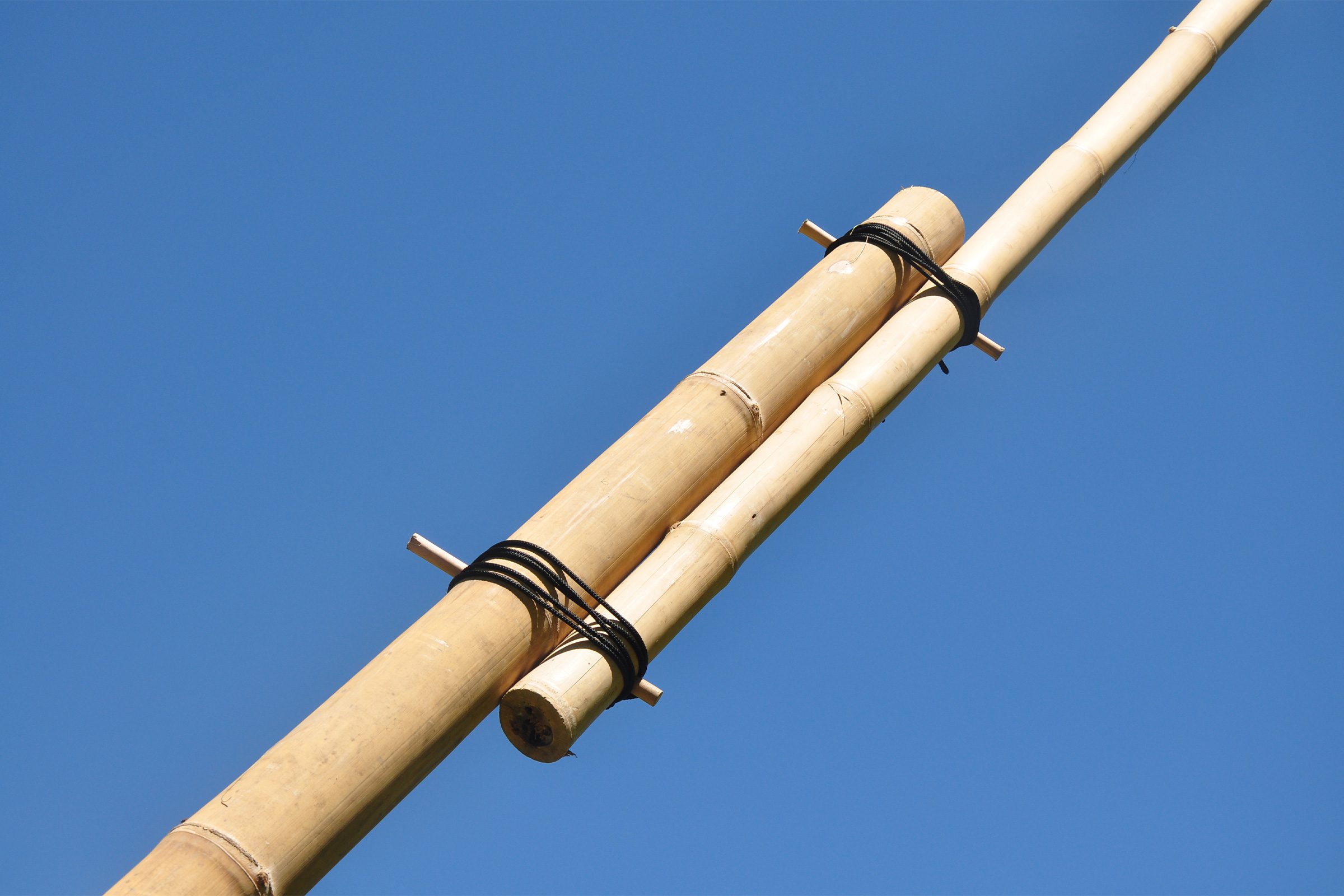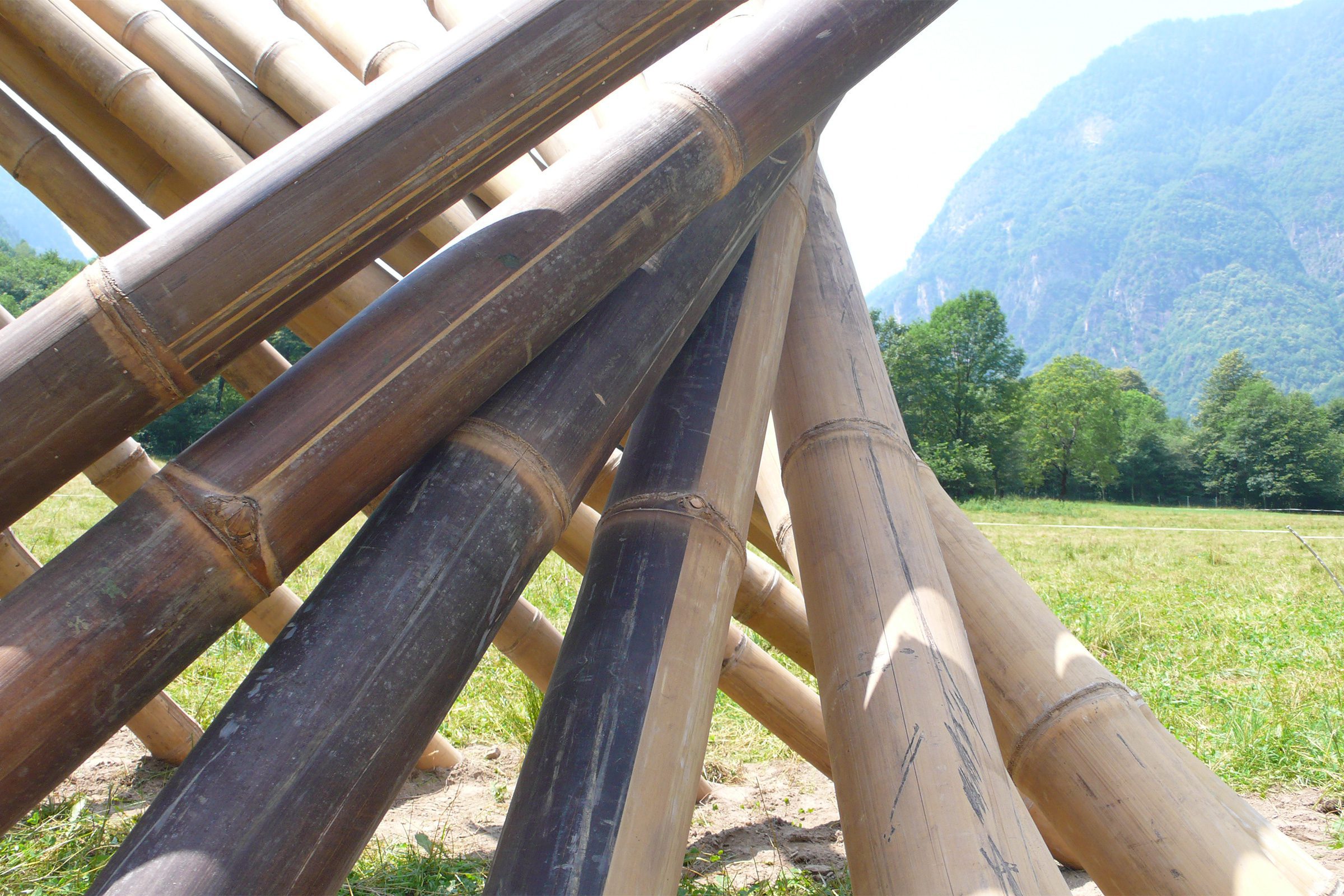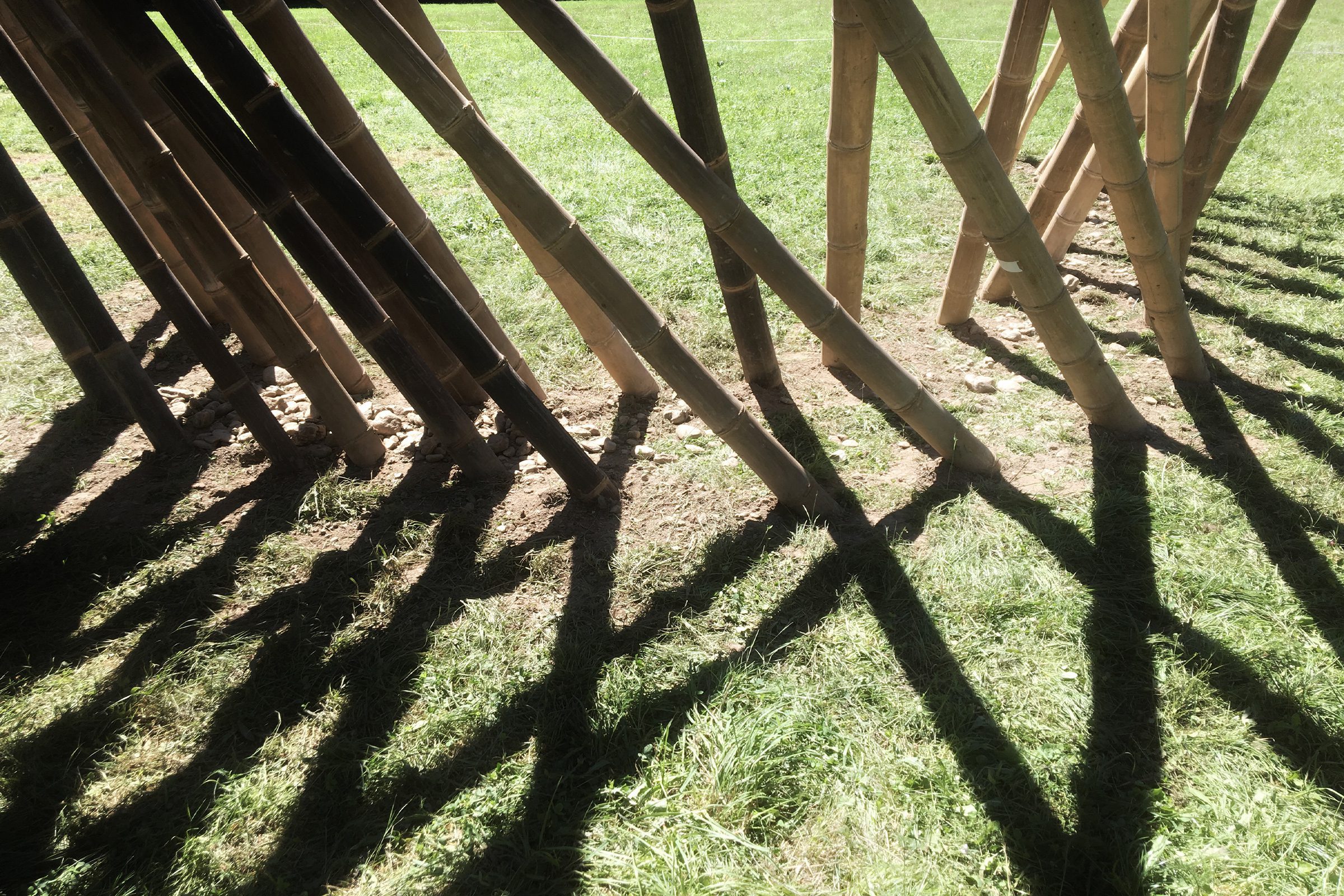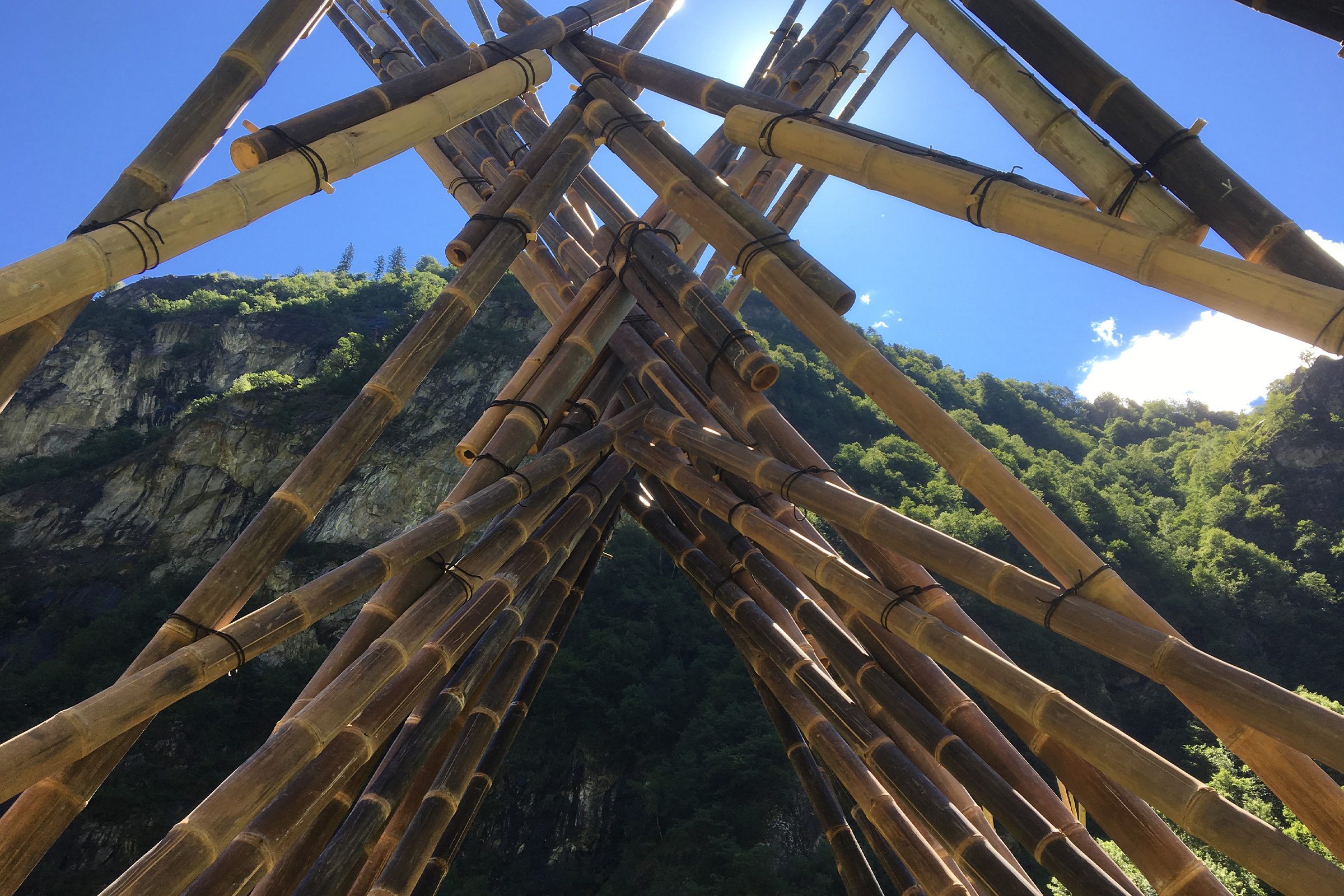 Shankra Festival 2016 & 2017
Bamboo stages and side structures
Atelier Nomadic & Natrufied Architecture
Shankra Festival
Shankra Festival is celebrating art and Psy Trance culture by promoting self-expression and freedom in natural landscapes. The Festivals vision is that each life, in the world and history, is connected by thousands of invisible threads and along with them, ideas are transmitted, which become actions, possibly evolving into changes, with the firm believe that we can only grow through sharing: becoming who we are, sharing what we have.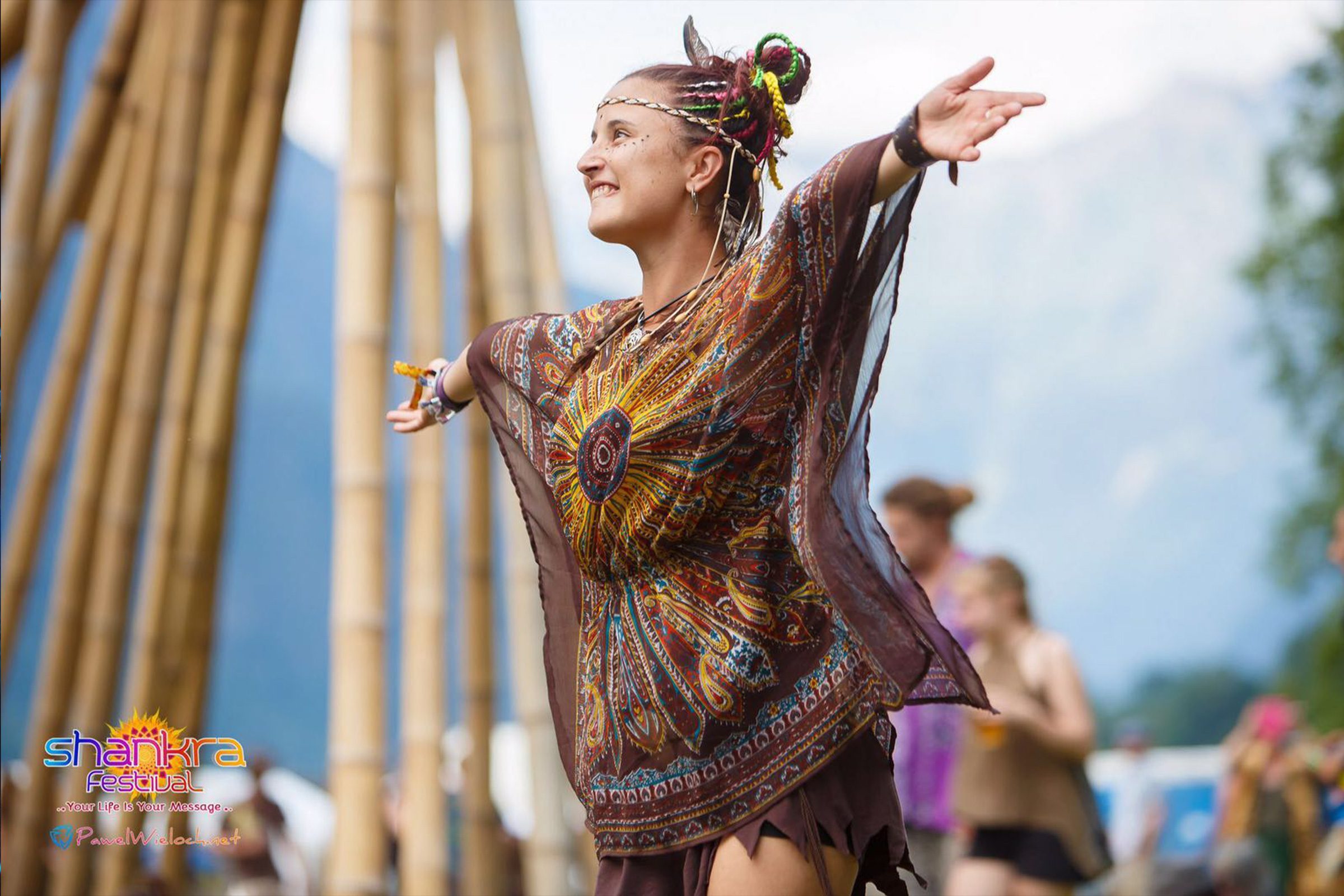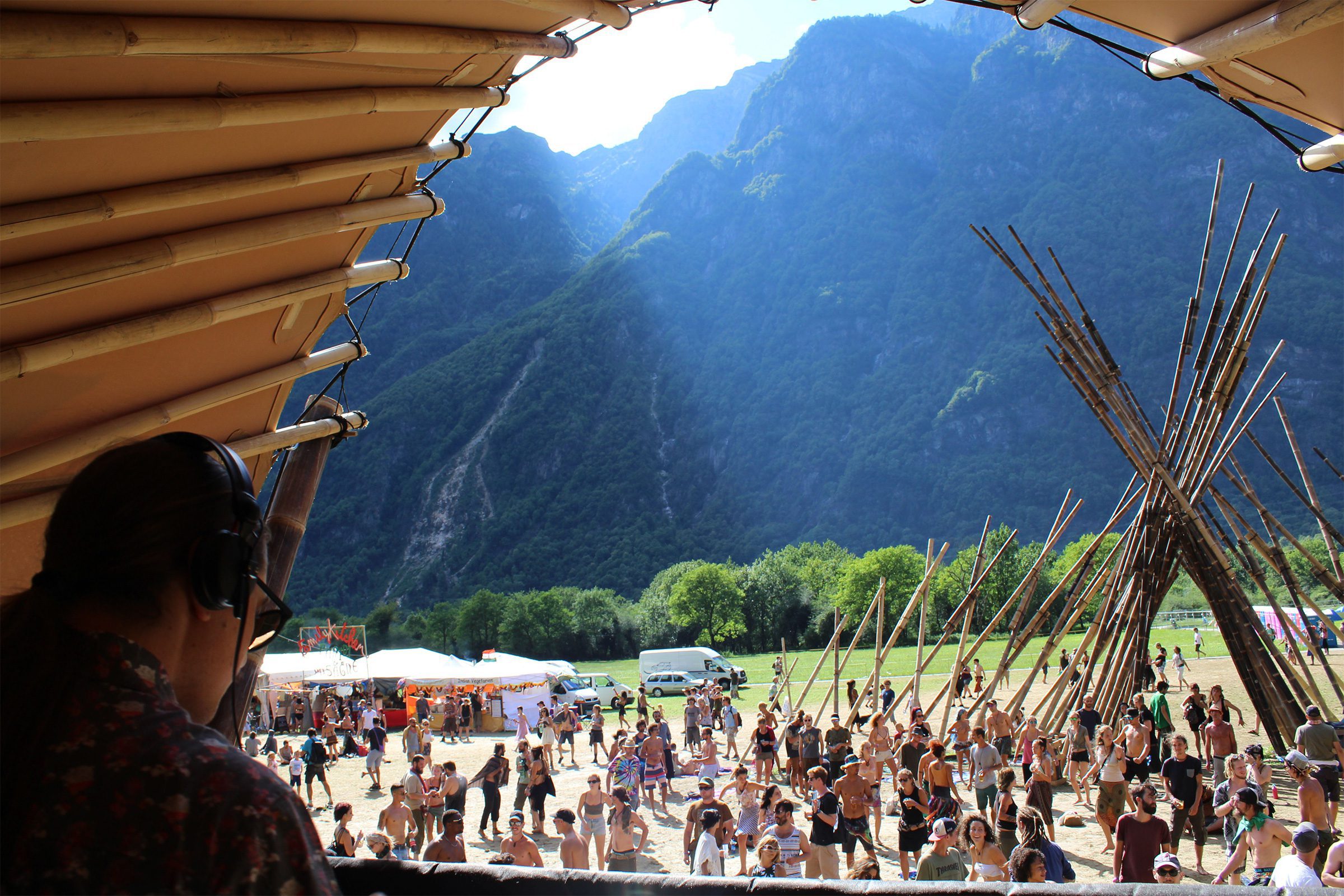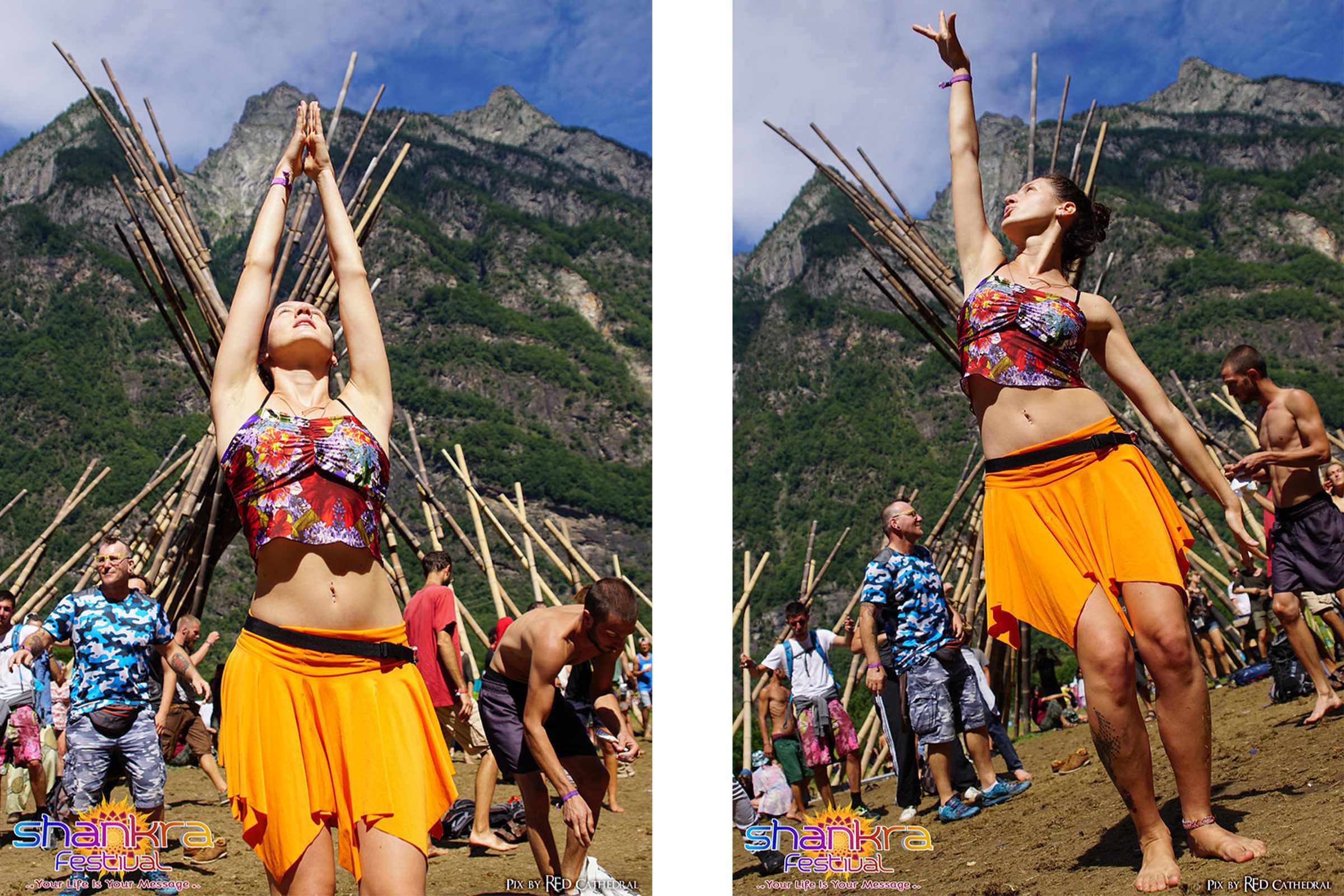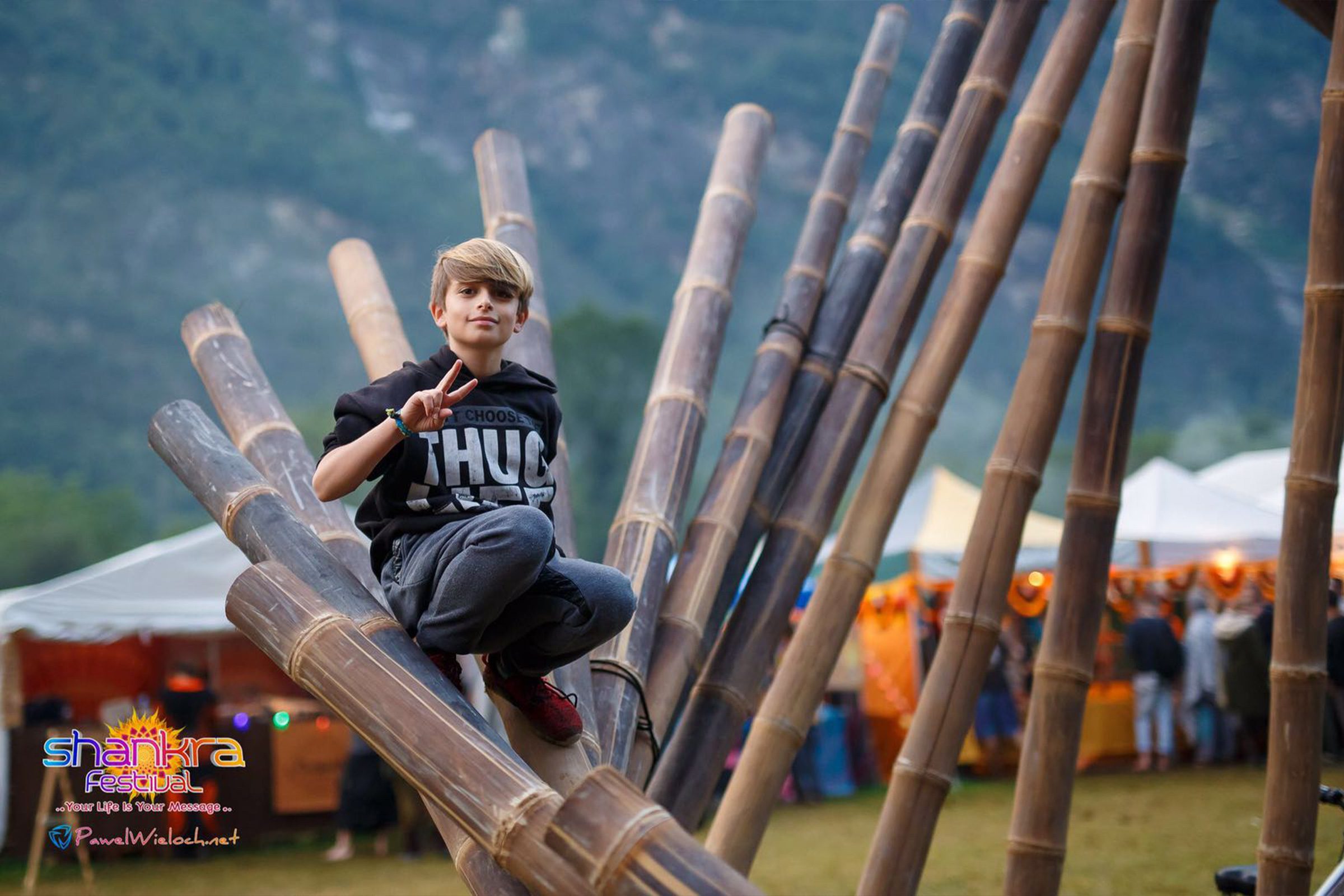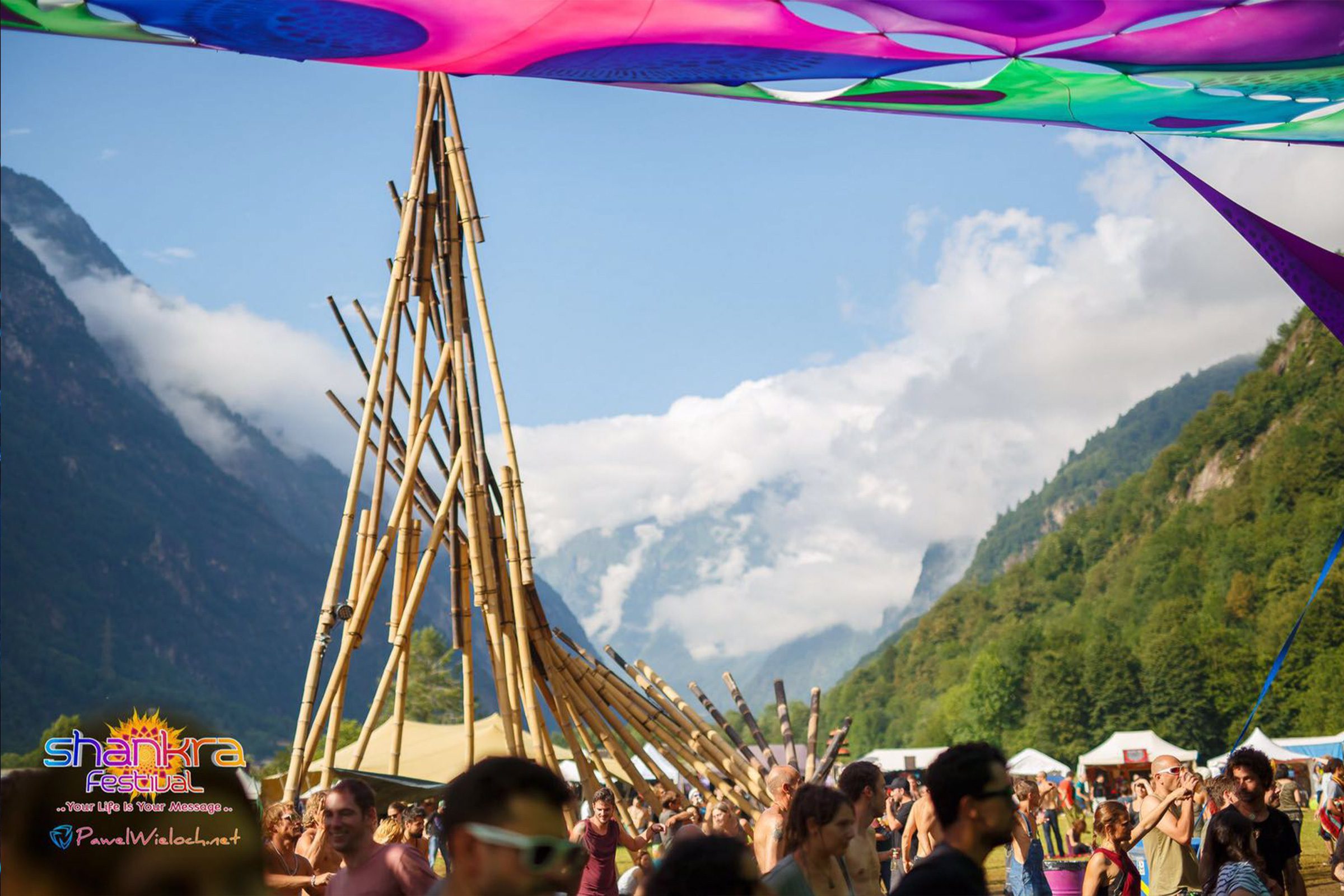 The making of
We built the bamboo structures with a joined team from Atelier Nomadic and Natrufied Architecture during a 4 days workshop on site in the beautiful valley of Lostallo.
All joints were made using simple techniques: With ground drills, the bamboo poles were anchored into the ground. The bamboo joints were simply made with dowels and ropes. These construction techniques provide the structures to be easily dismantled and reused for the future editions of the festival.