Dome of Plants, South Africa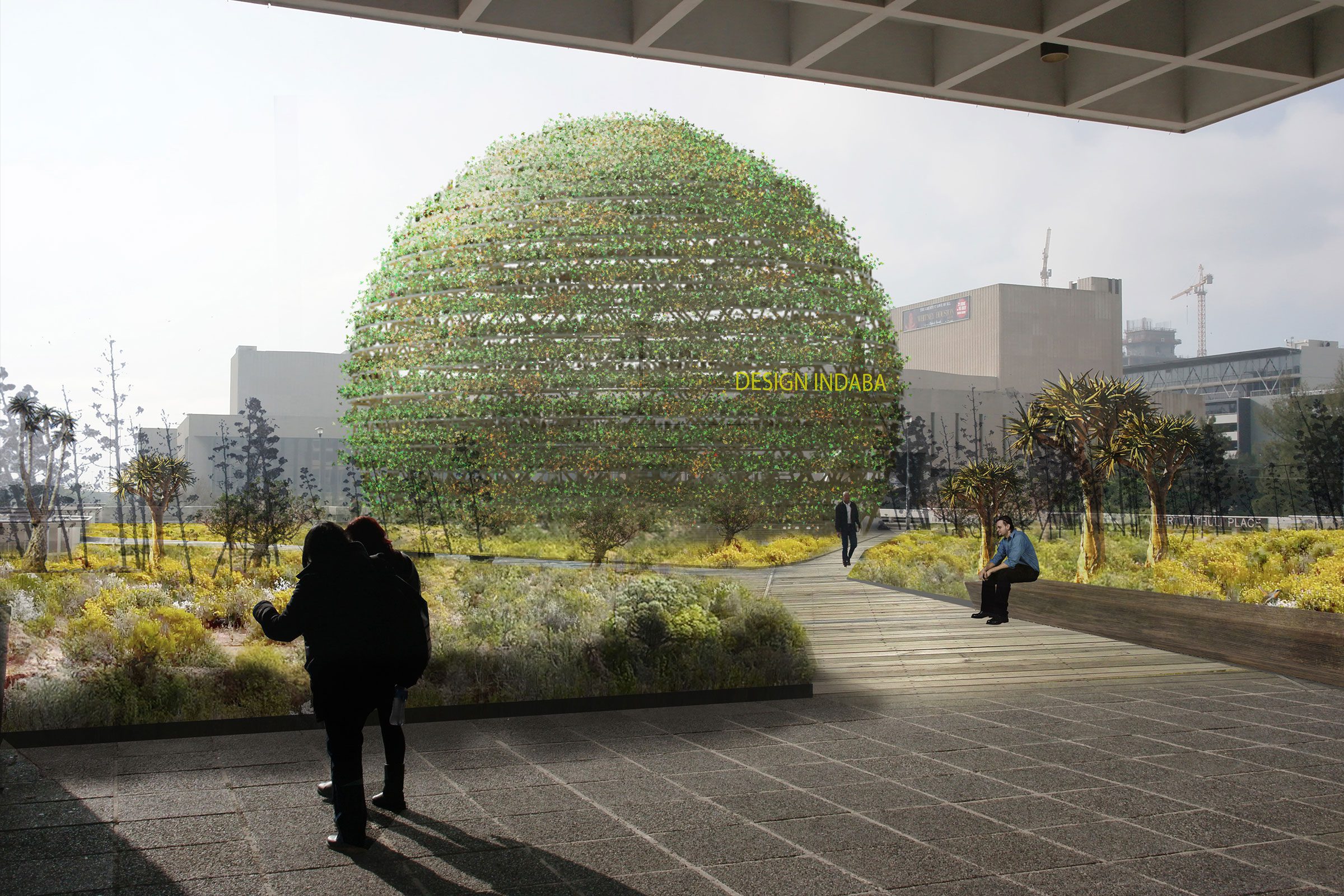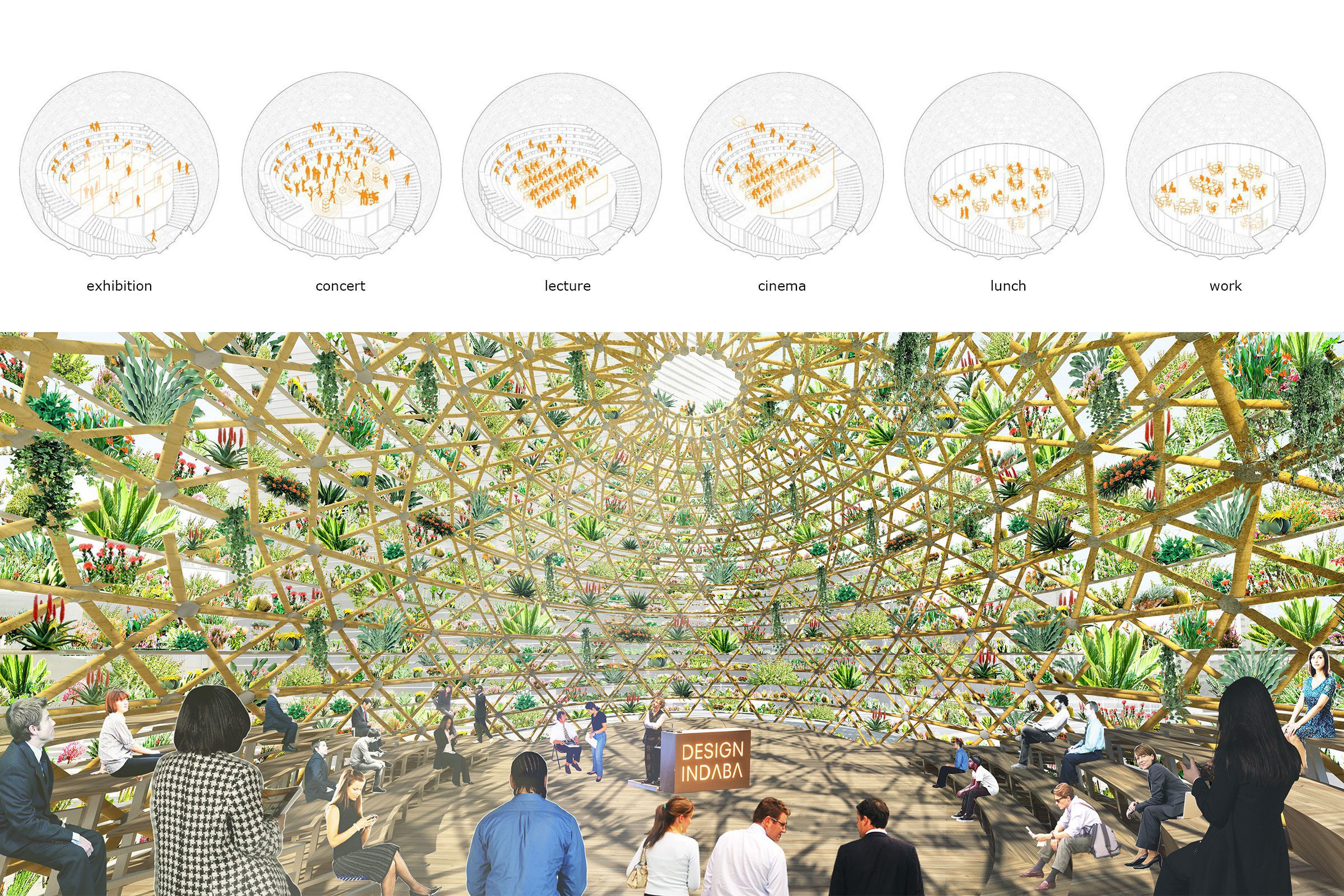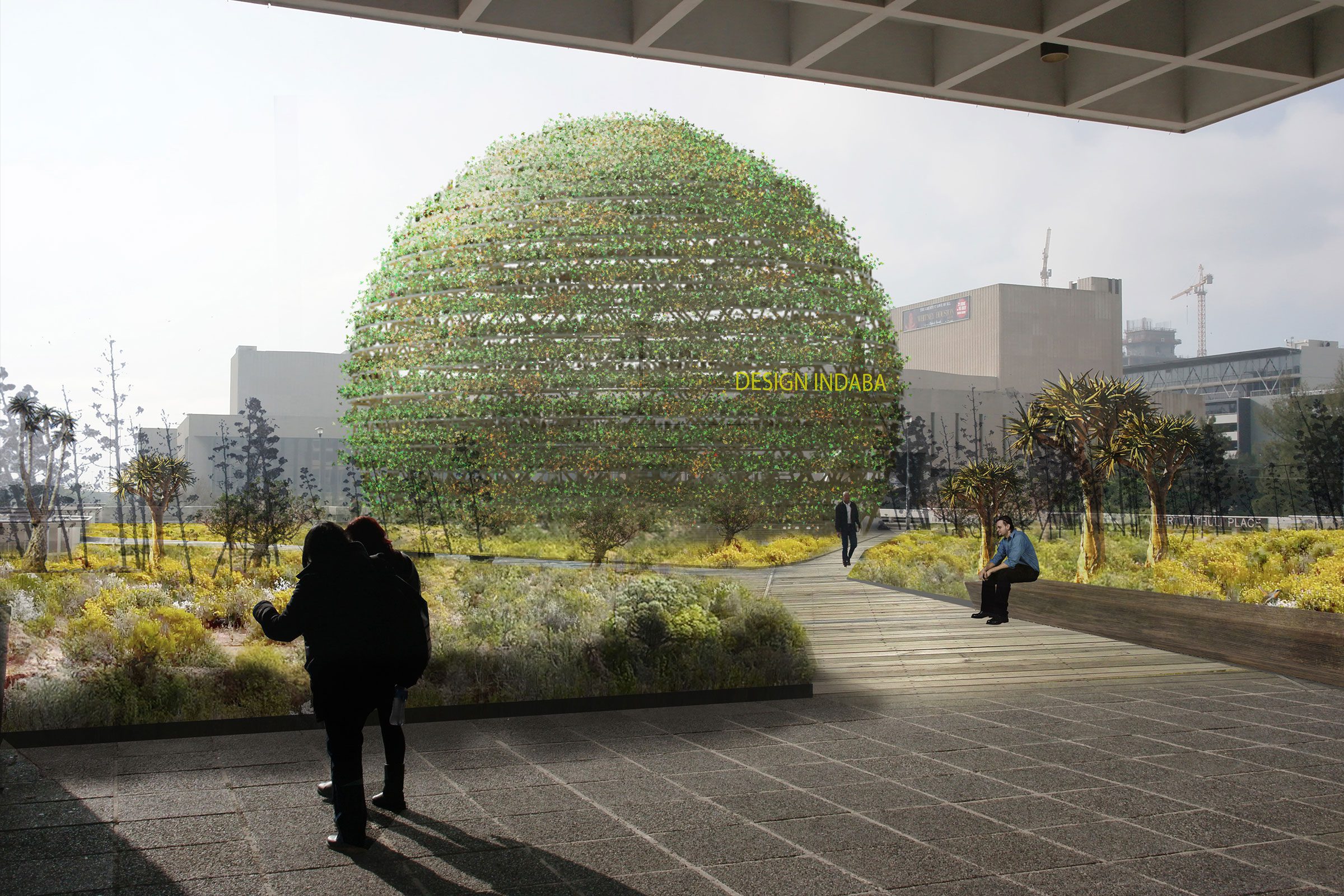 In collaboration with LOLA landscape architects and Summum Engineering, Atelier Nomadic designed the Dome of Plants in Cape Town, South Africa. The dome is a temporary structure meant to become a hotspot in a now largely stagnant and grey part of town. Dealing with the water crisis, the spekboom plants in the dome are to be watered with purified urine. The Dome of Plants was presented in Cape Town during Design Indaba 2018 in front of 4500 attendees.
Centrally positioned on Luthuli Plaza in Cape Town, a green dome of 20m width and 15m height will offer an inviting garden-like space for urban encounters. The dome is an open shell covered with plants, forming a sphere-shaped botanical garden, hosting Cape Towns most exquisite local vegetation as well as air purifying plants. Underneath this vegetated shelter there is 175 m2 of indoor space and 175 m2 of stage and podium. Together they offer space for discussions, events, workshops, exhibitions, meetings, lunch and a quick coffee outside the big institutions, accessible for everyone. It is an attractive third place, and can become a hotspot in the cultural life of Cape Town.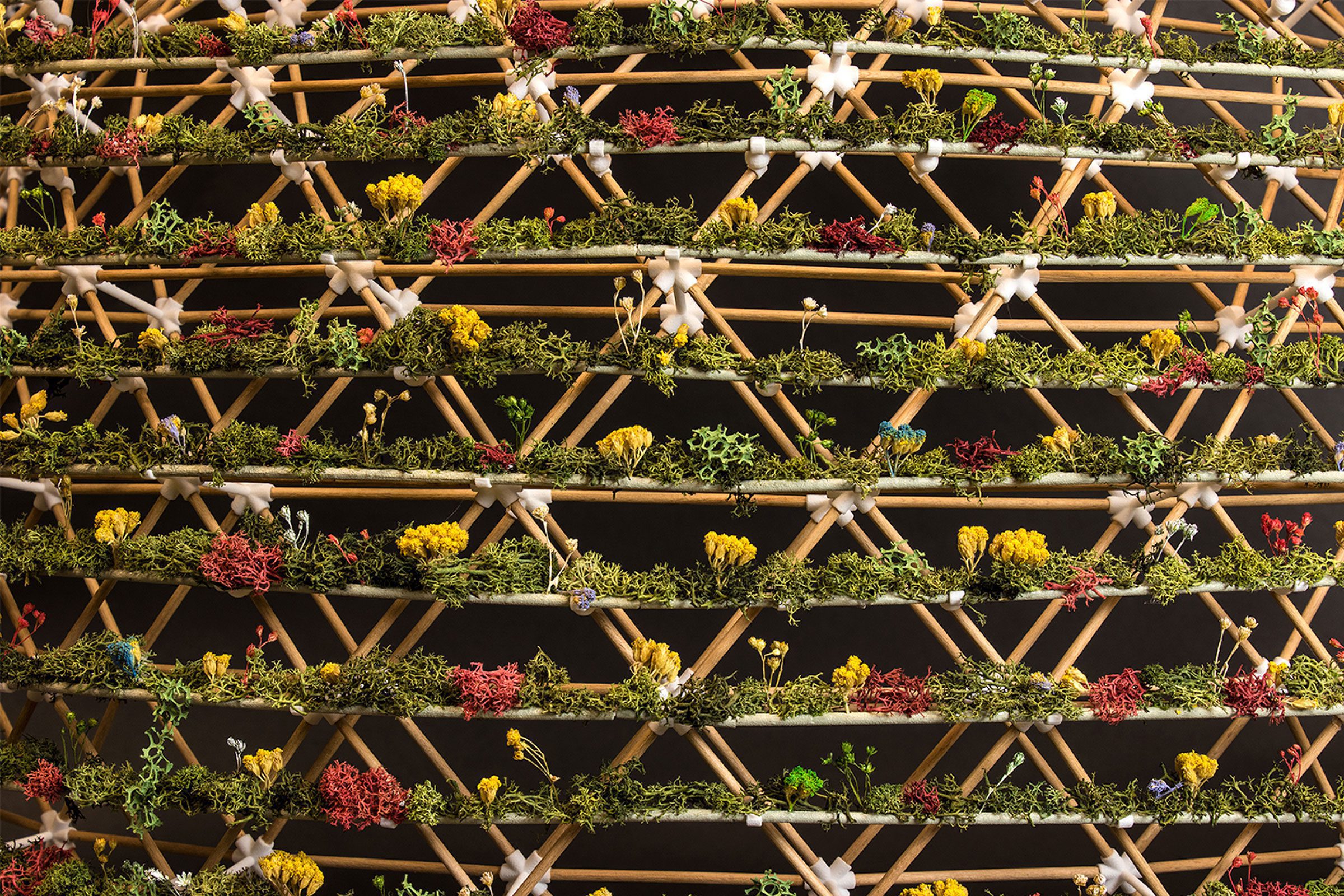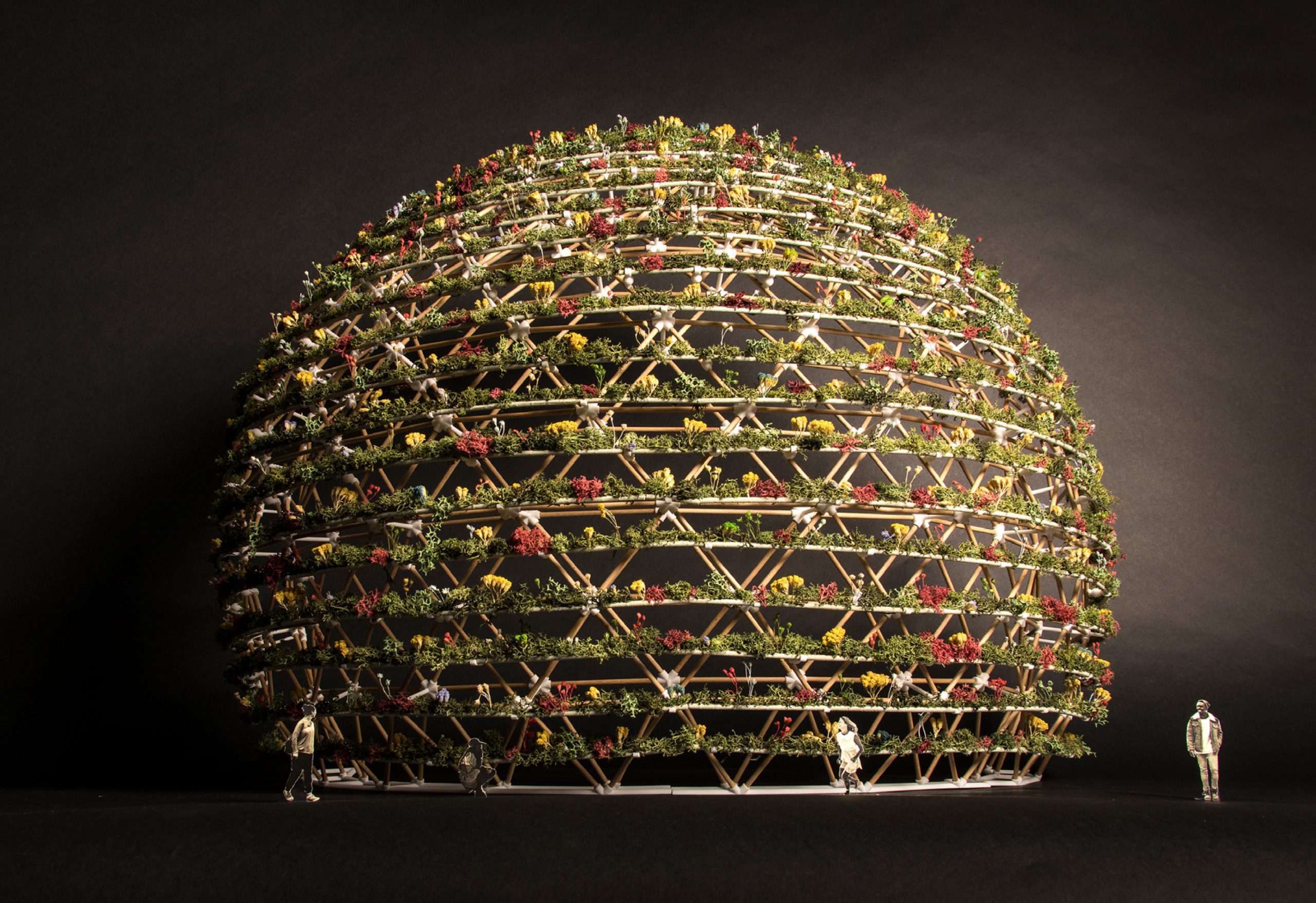 Luthuli Plaza, Cape Town, South Africa
Multifunctional event space
LOLA Landscape Architects
Olav Bruin, Julian Klaus Trummer, Isabelle Barthes
Design
The dome will be constructed of mainly biological materials (bamboo, wood and plants) and fed by purified waste water, with a minimal ecological footprint. The position in the city, its bold and lush appearance and the innovative construction and application of technology will make sure it will become a sustainable icon for the city. All over the world architects and enthusiasts are building domes, from tiny houses to airport-sized biodomes. It appeals to the need for protection in its simplest form: a shell that divides the outside world from a protected interior one; a communal bubble.