Anji Museum Pavilion, China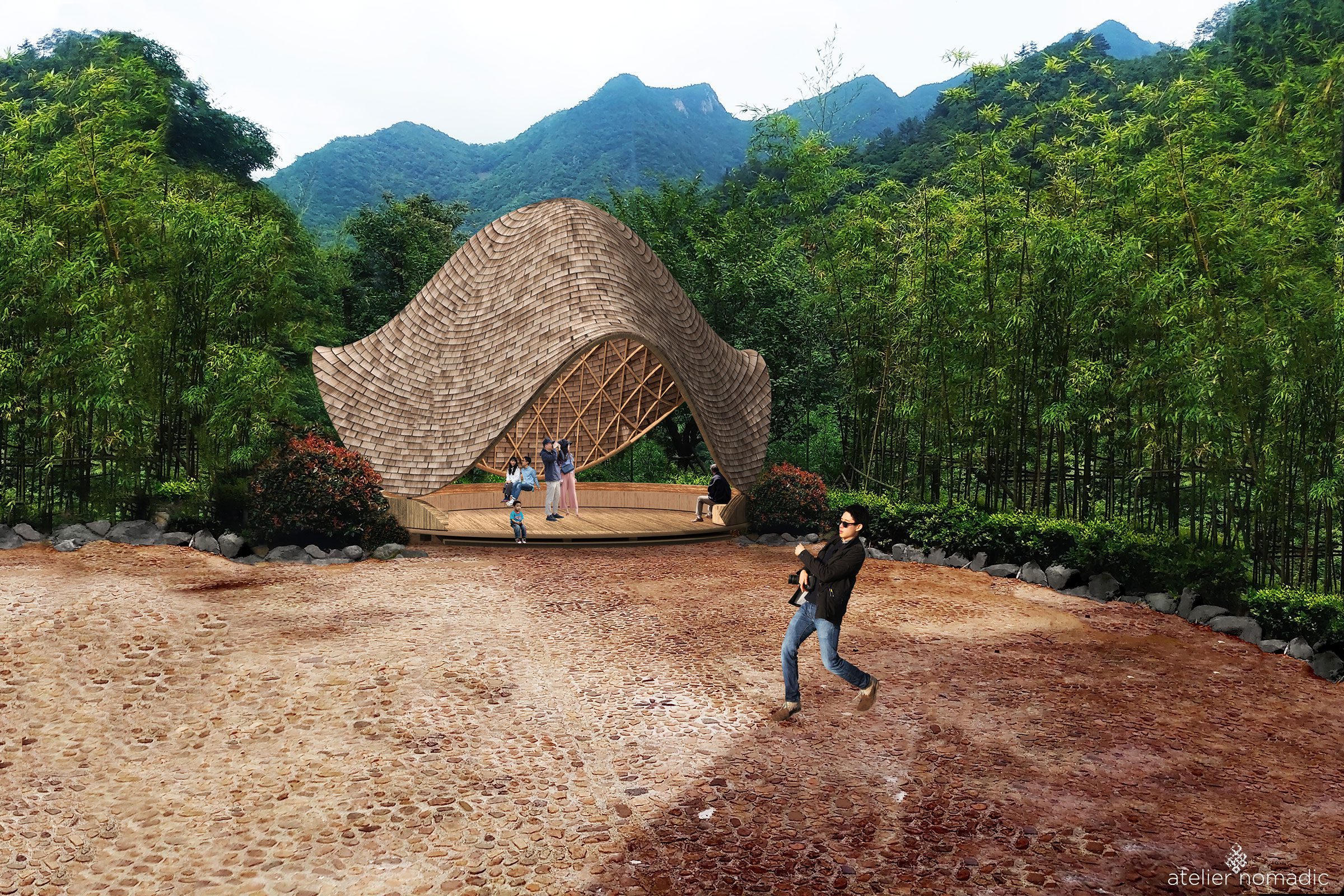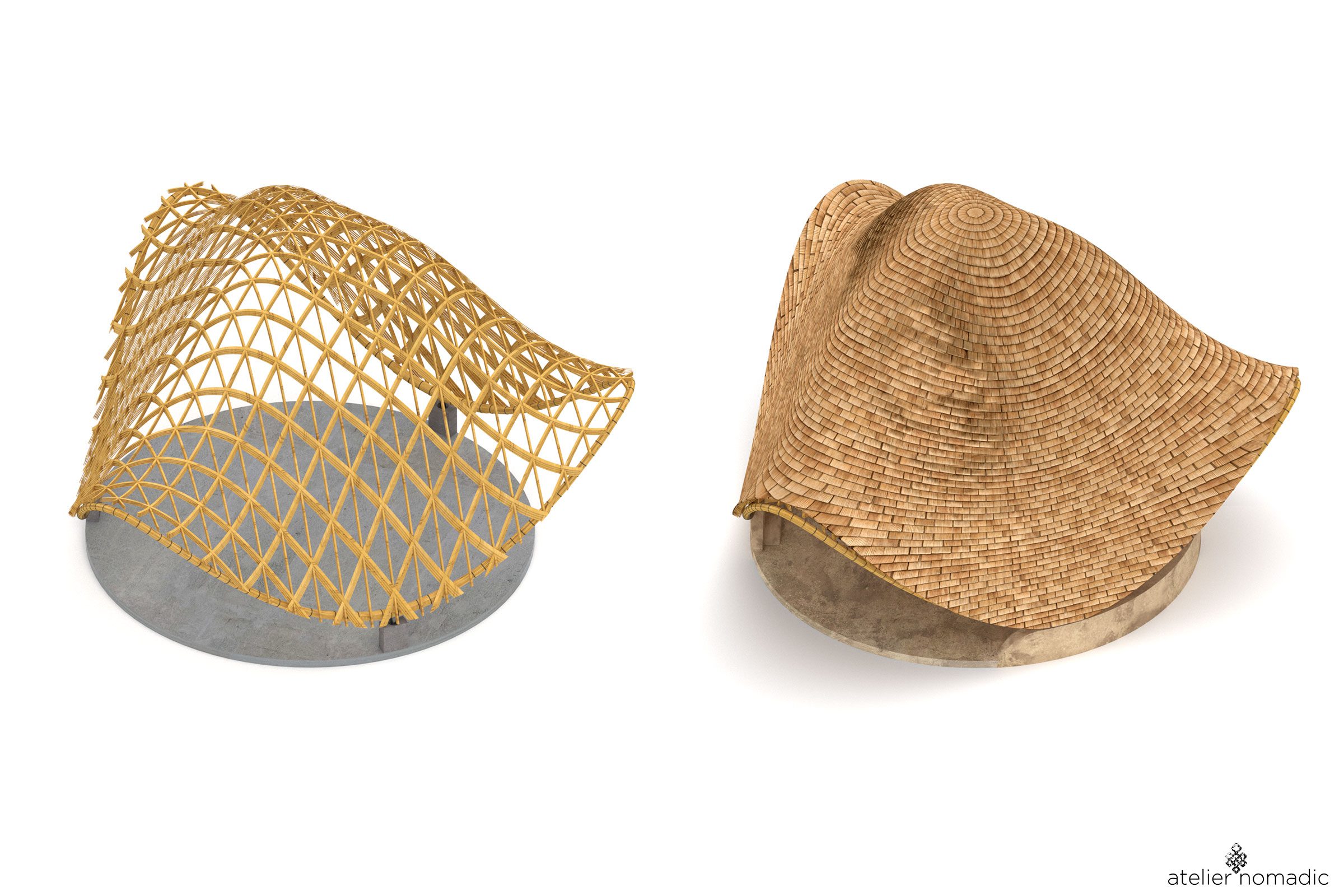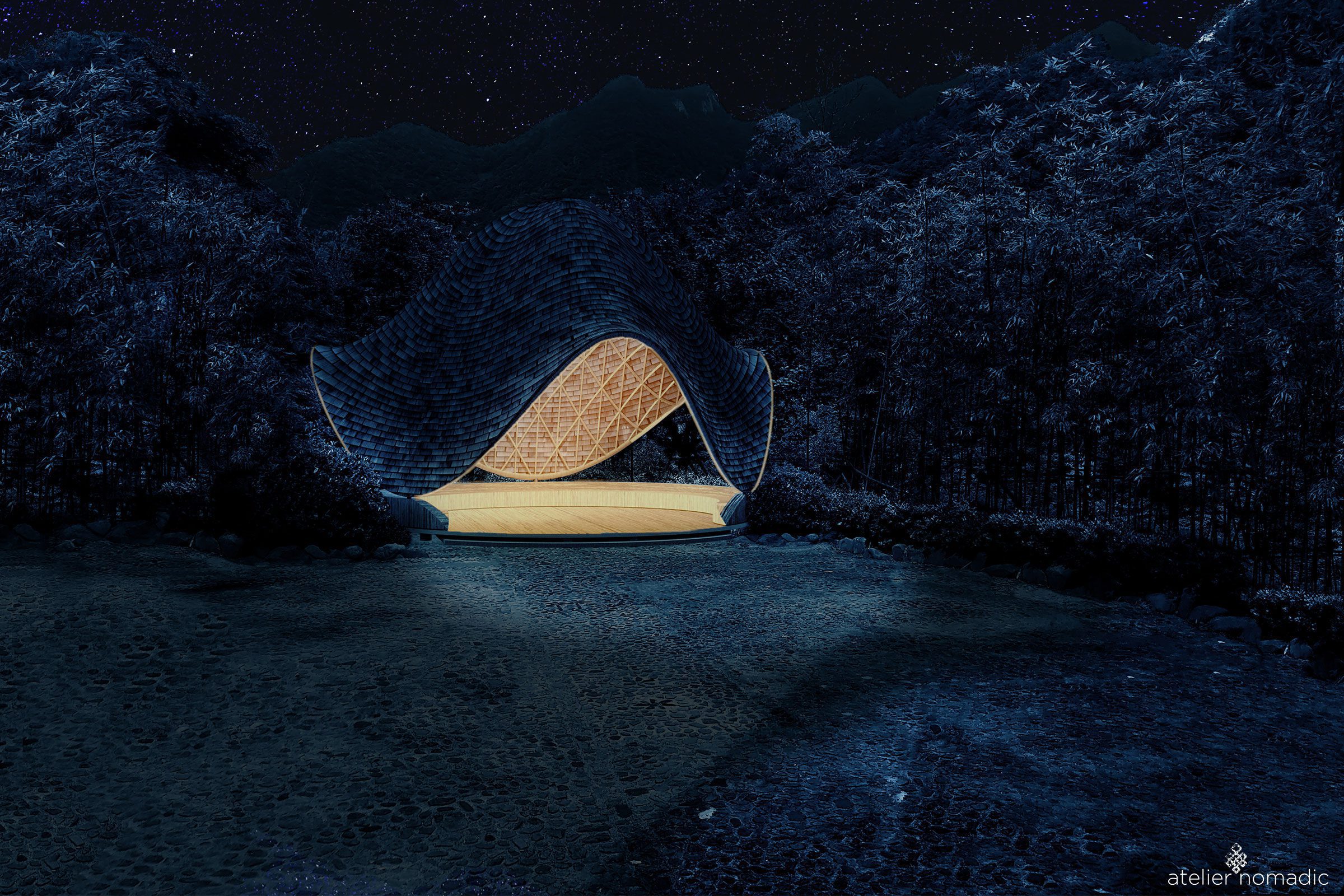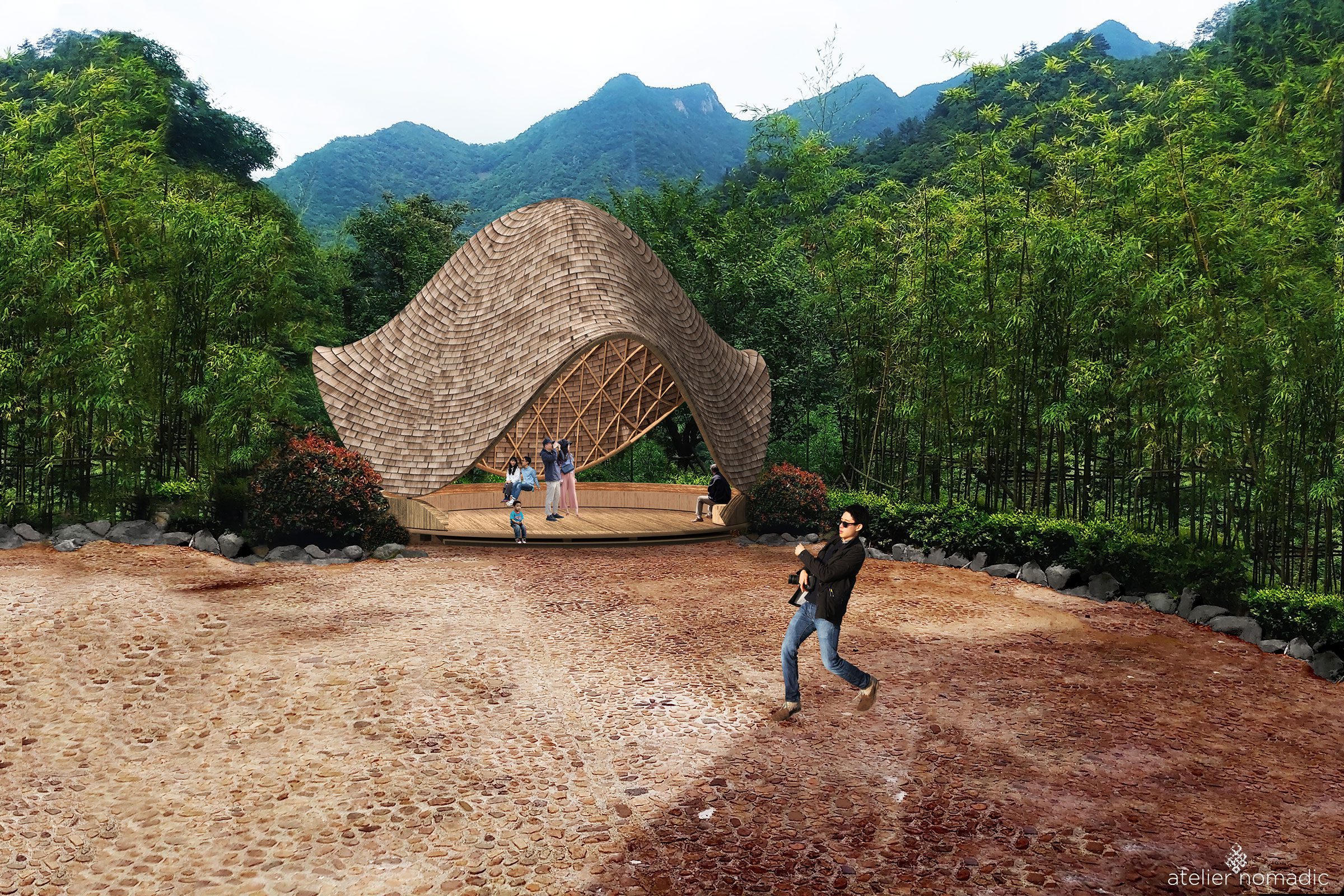 The Chinese county of Ani is well known for its bamboo, containing 60,000 hectares of bamboo groves with over 40 different species. Anji has been designated a pilot county for ecological and green building construction.
The focus of Anji is to develop ecological tourism, ecology-friendly agriculture and intustry, in harmony of the regions favourable environment and climate.
As part of that development, the Anji museum is being extended with a bamboo pavilion, that will celebrate bamboo as a fantastic construction material.
Inspired by the woven bamboo Chinese hat, the design blends the more traditional handicrafts with a contemporary architecture that mirrors mountains in the background.
The design has been developed in close collaboration with Hexia Architects.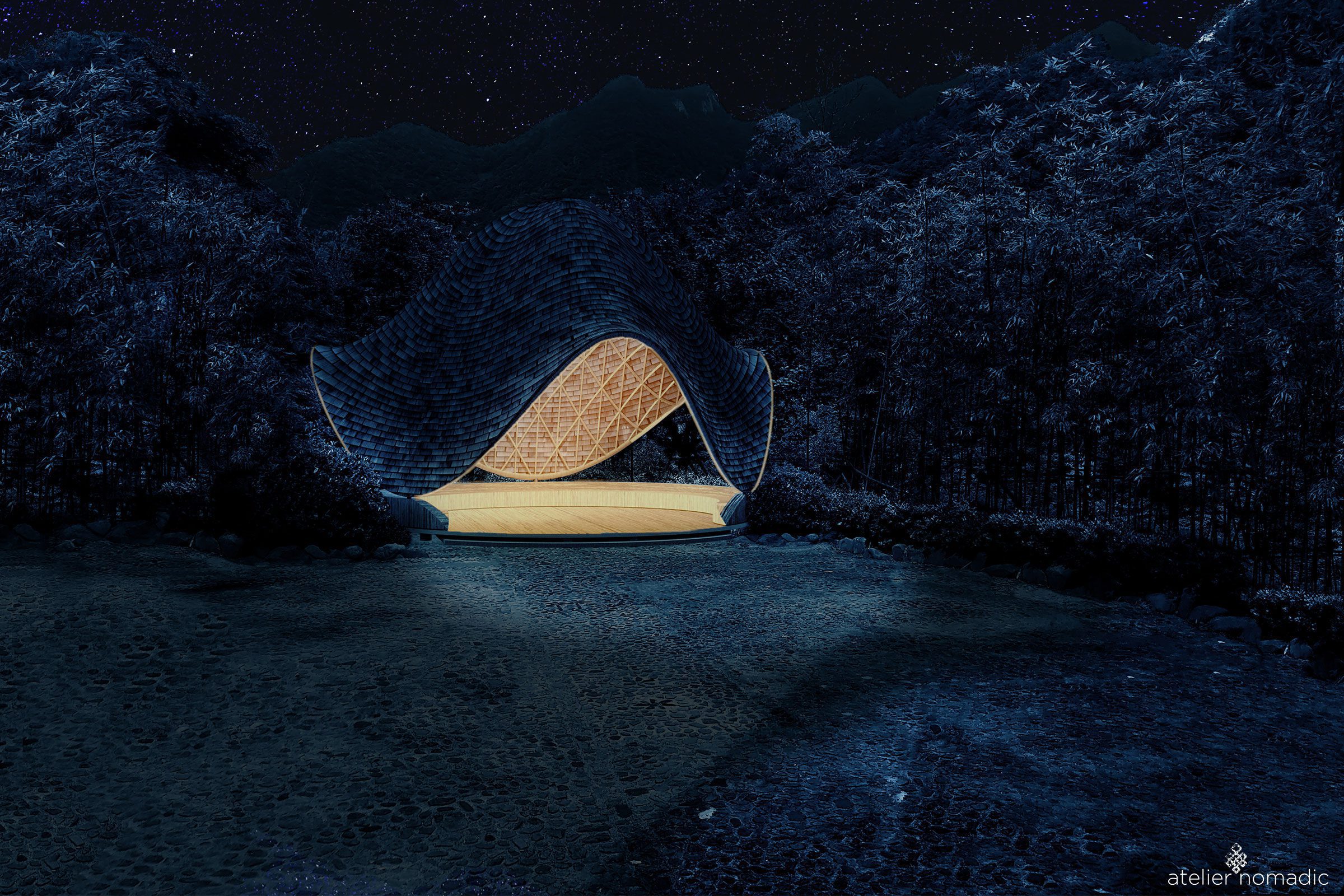 Atelier Nomadic & Hexia Architects