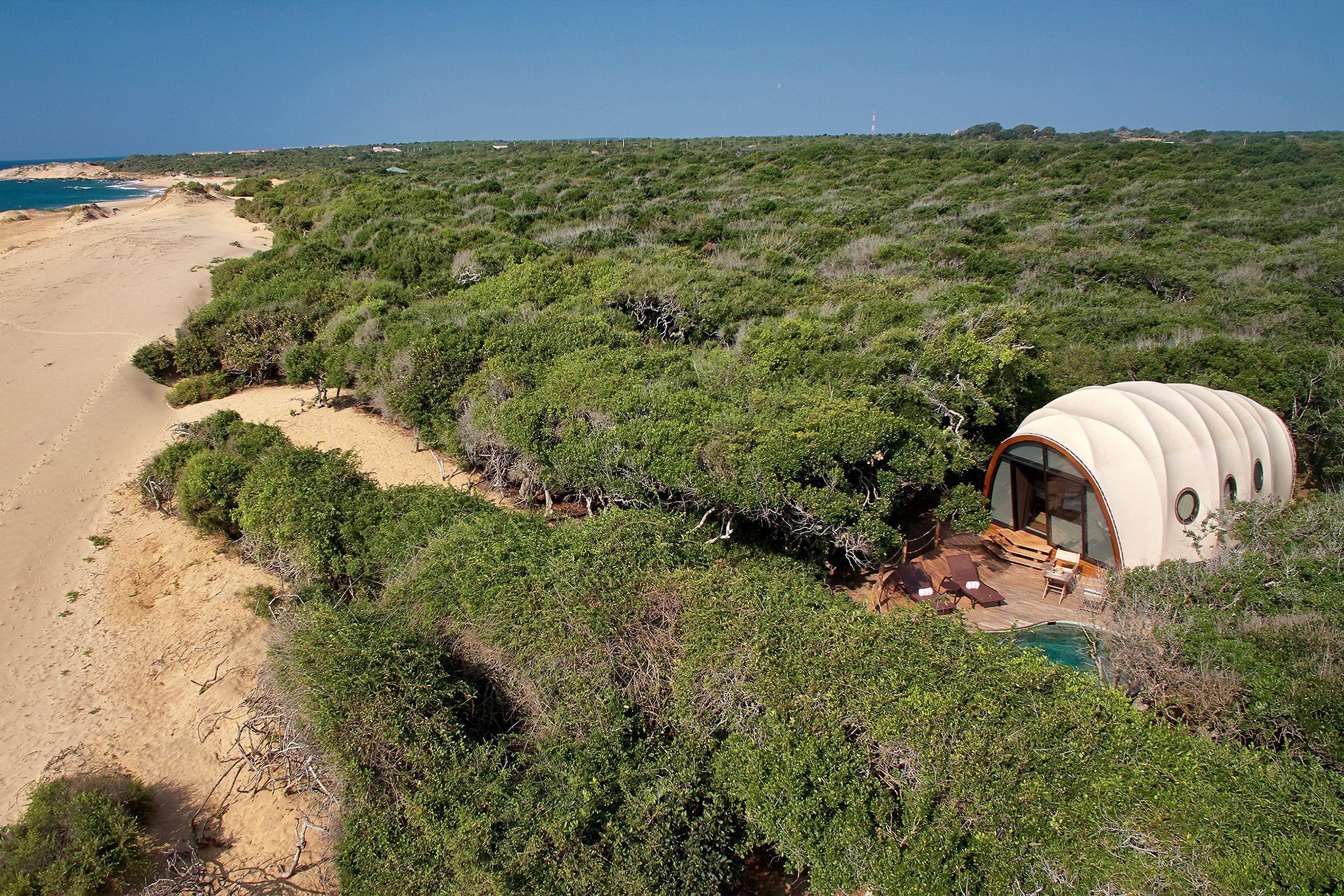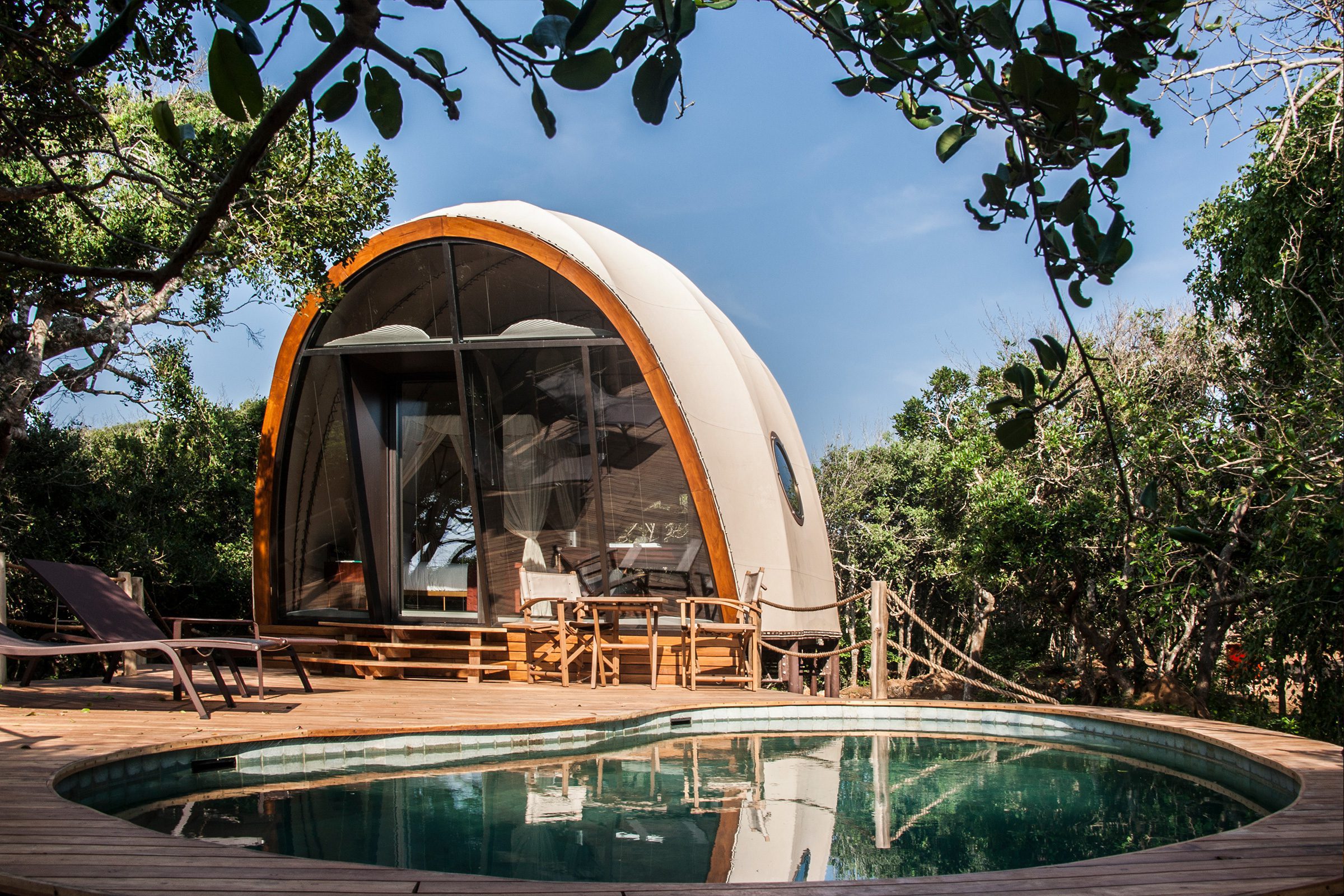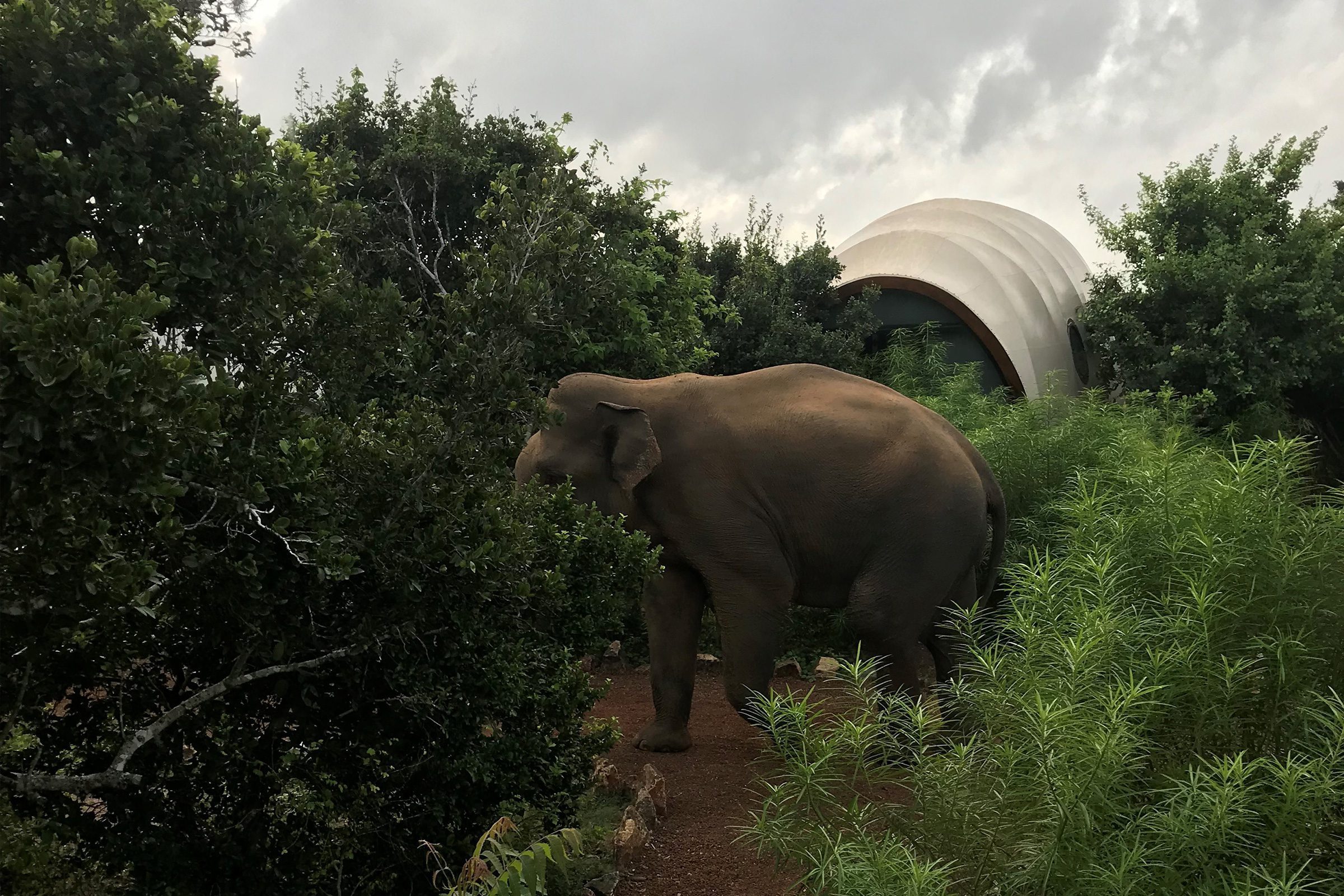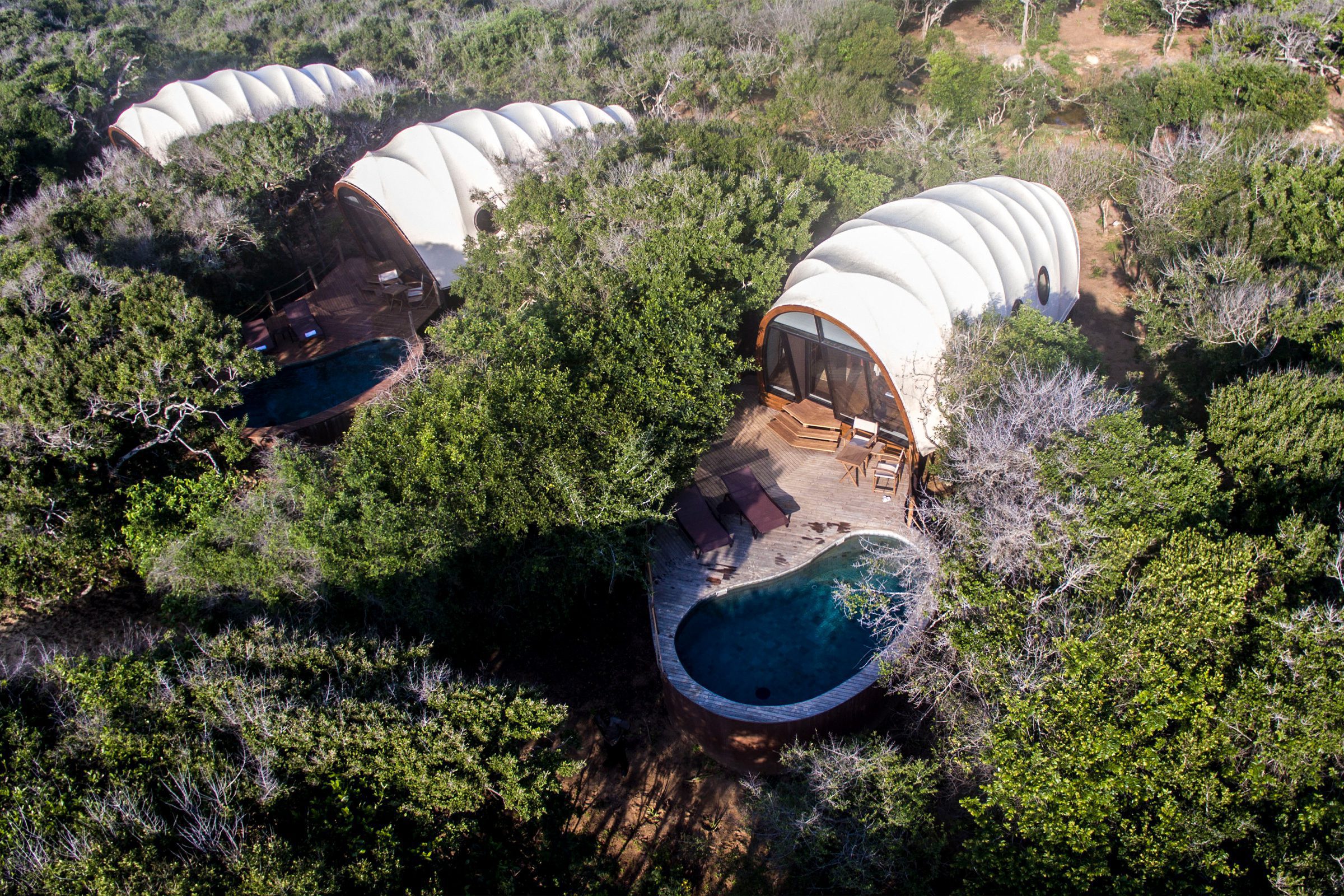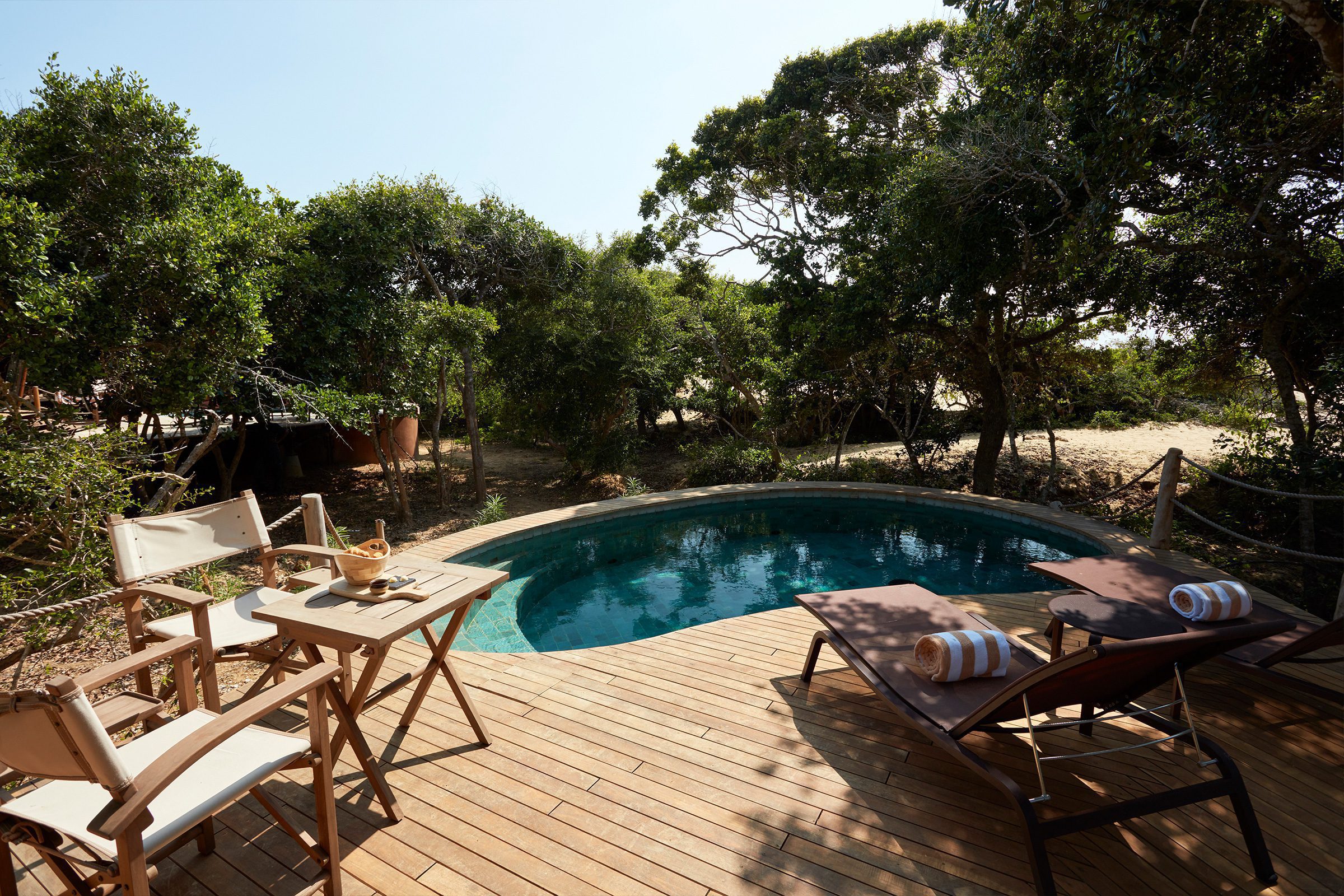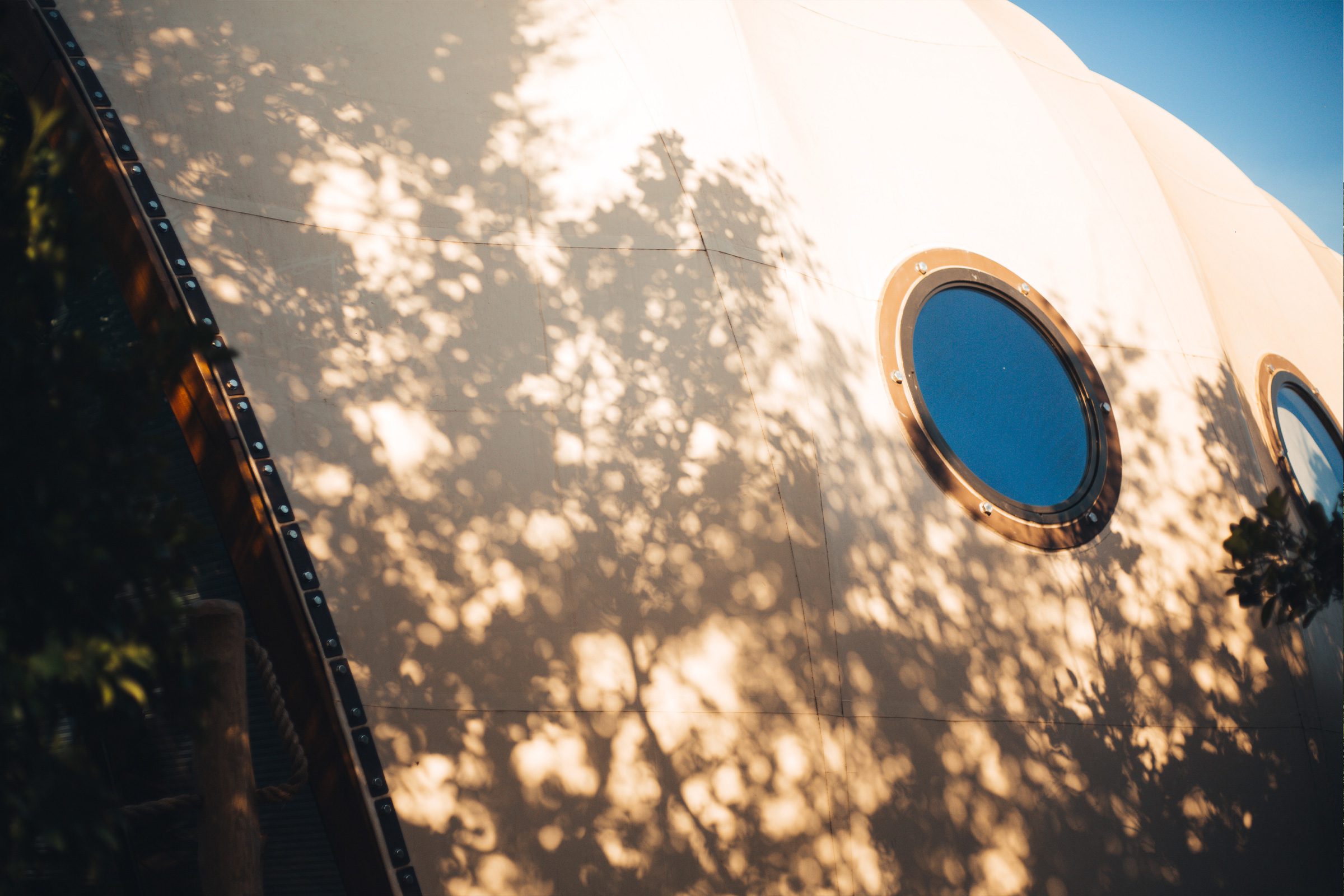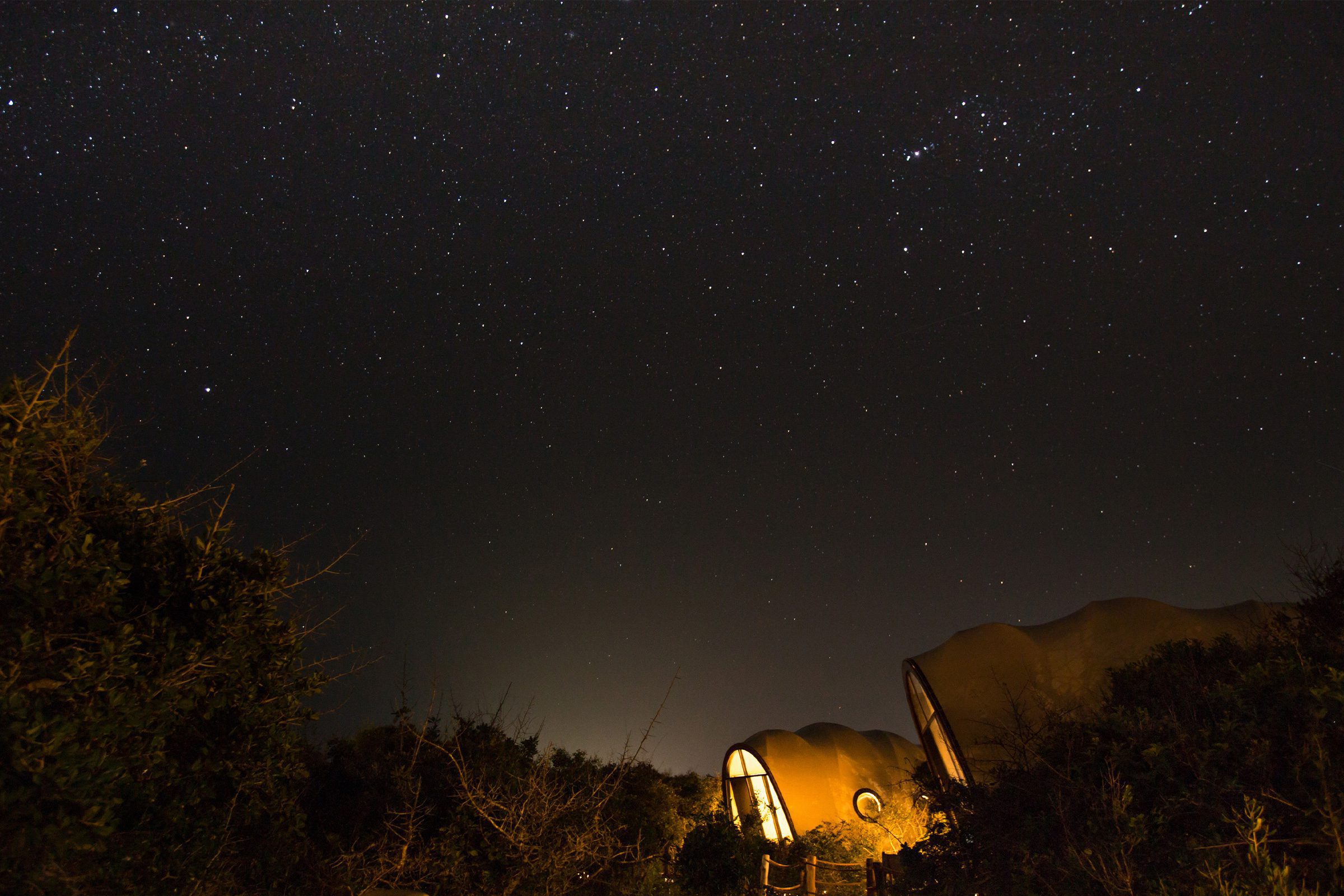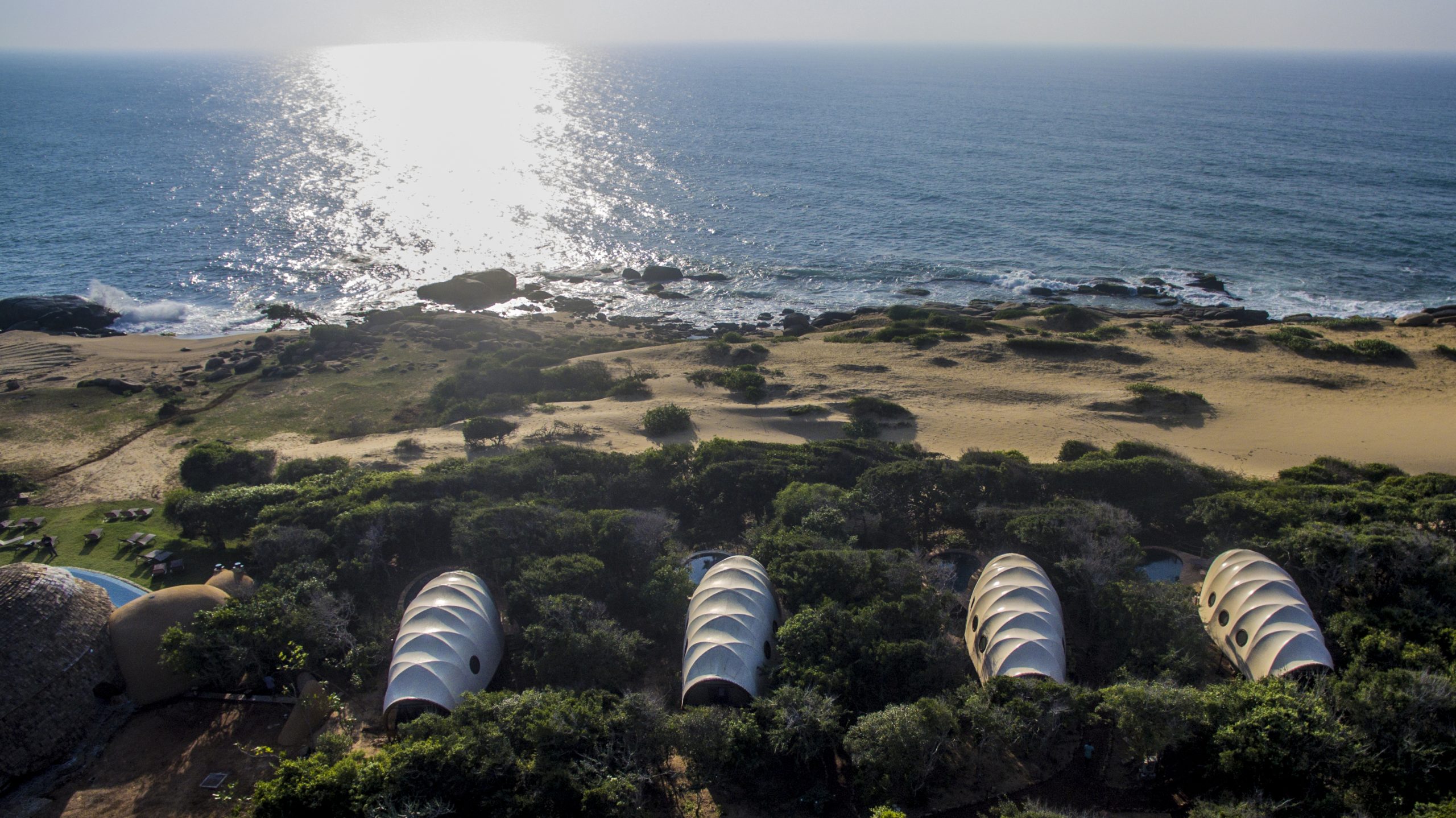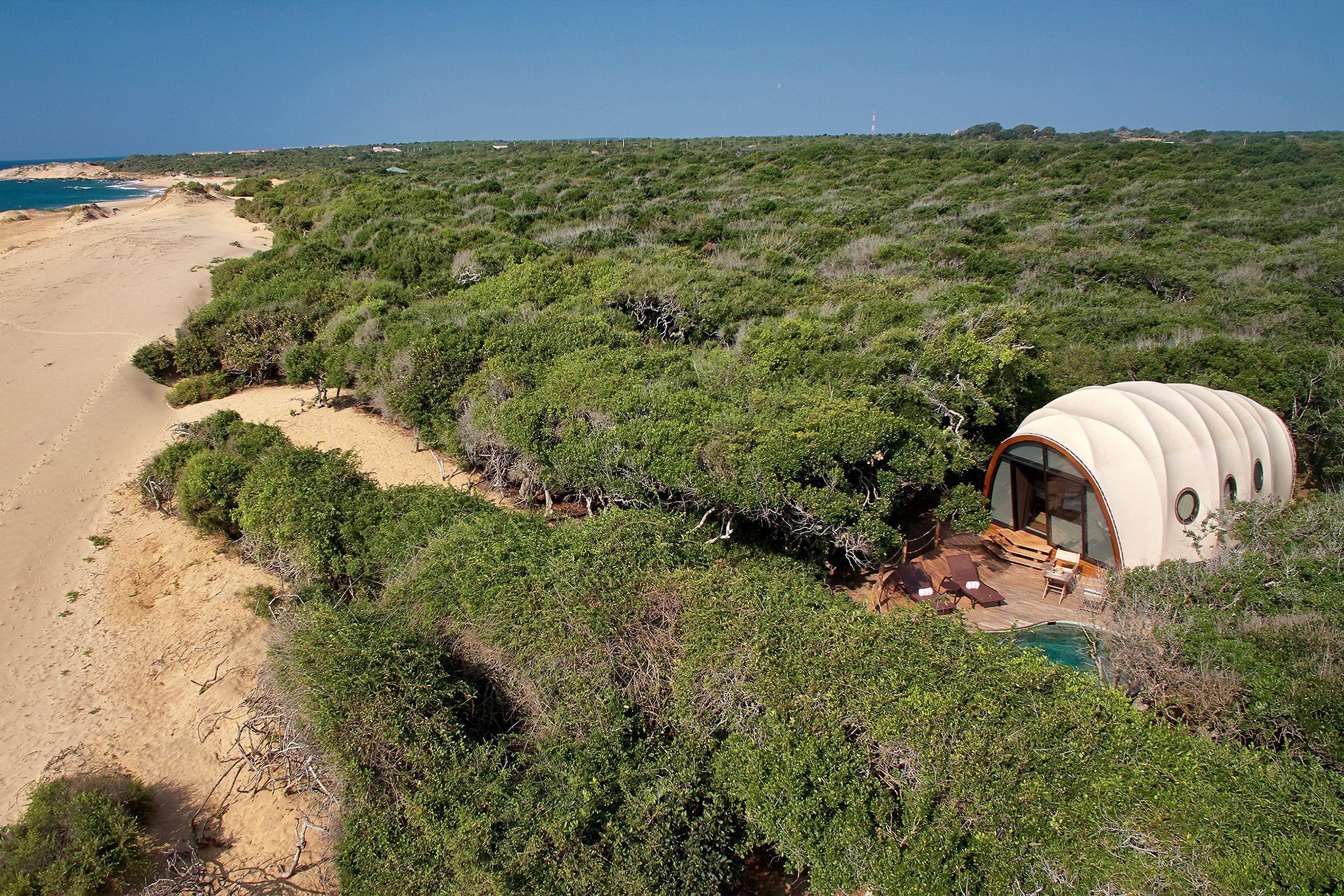 The Cocoon Suites function as the guest accommodation of Wild Coast Tented Lodge in Sri Lanka. The light-weight prefabricated tented pods are customized versions of Nomadic Resorts Looper model that are inspired by the form of a caterpillar.  The 4.5m high vaulted ceiling provides a spacious interior while keeping a relatively compact and efficient layout. The units include a bedroom with living, a fully functioning en-suite bathroom and an outdoor living area with plunge pool.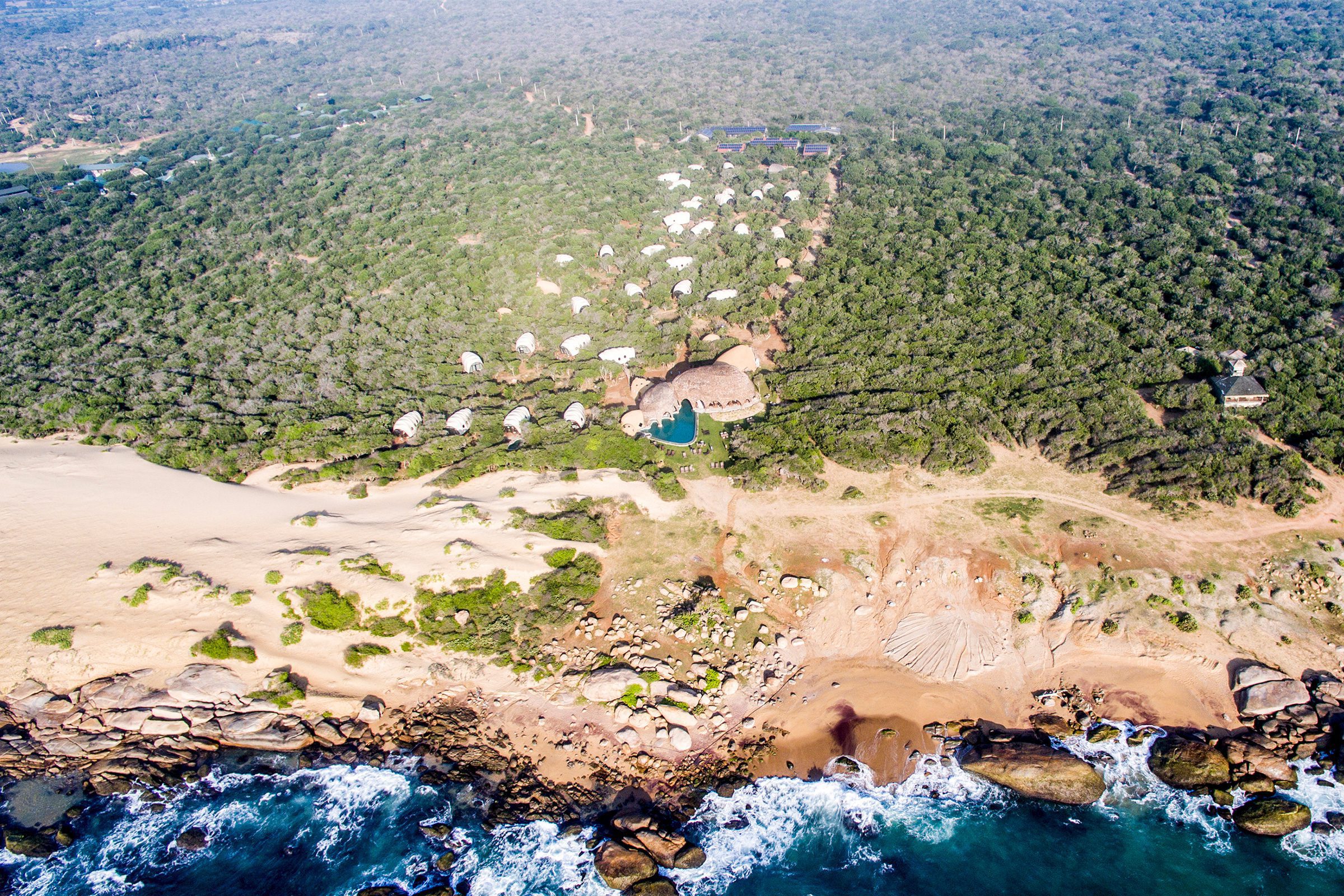 Wild Coast Tented Lodge, Yala, Sri Lanka
Interiors
The interior concept has been developed by Bo Reudler Studio and combines ecological luxury and local elegance with a contemporary edge. It captures a sense of exploration and adventure associated with steampunk, airships and safari and campaign tents. The arched interior feels cocooning yet spacious, with all elements meticulously designed to accommodate the curvature of the fabric-lined walls. Central to the main space is a four-poster bed and bespoke campaign furniture that evokes bygone eras of discovery. In the open bathroom, guests bathing in the freestanding solid copper bath can enjoy private views of the bushland behind. Noble materials such as copper, brass, leather and plantation teak will age gracefully while local textiles add colourful accents.