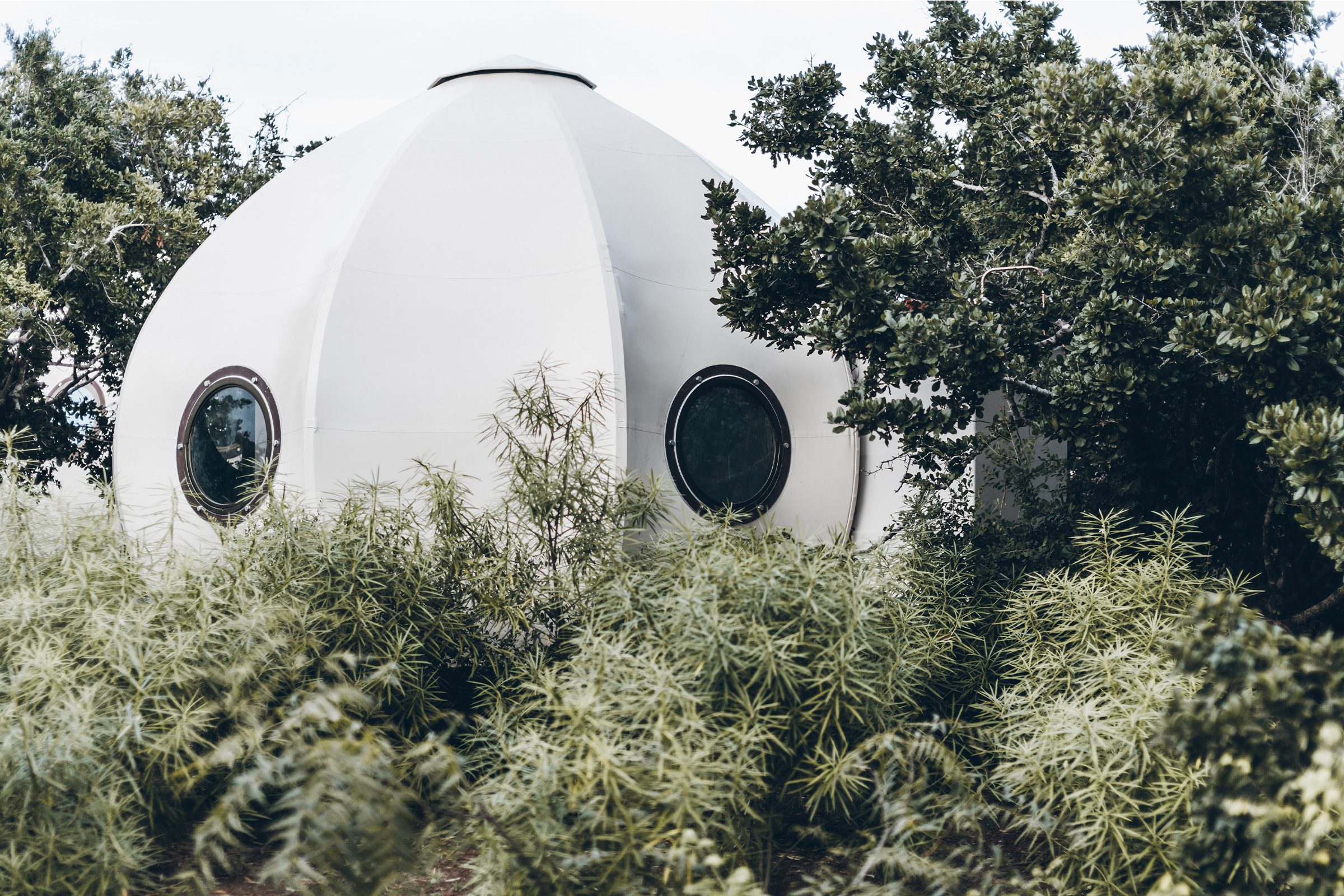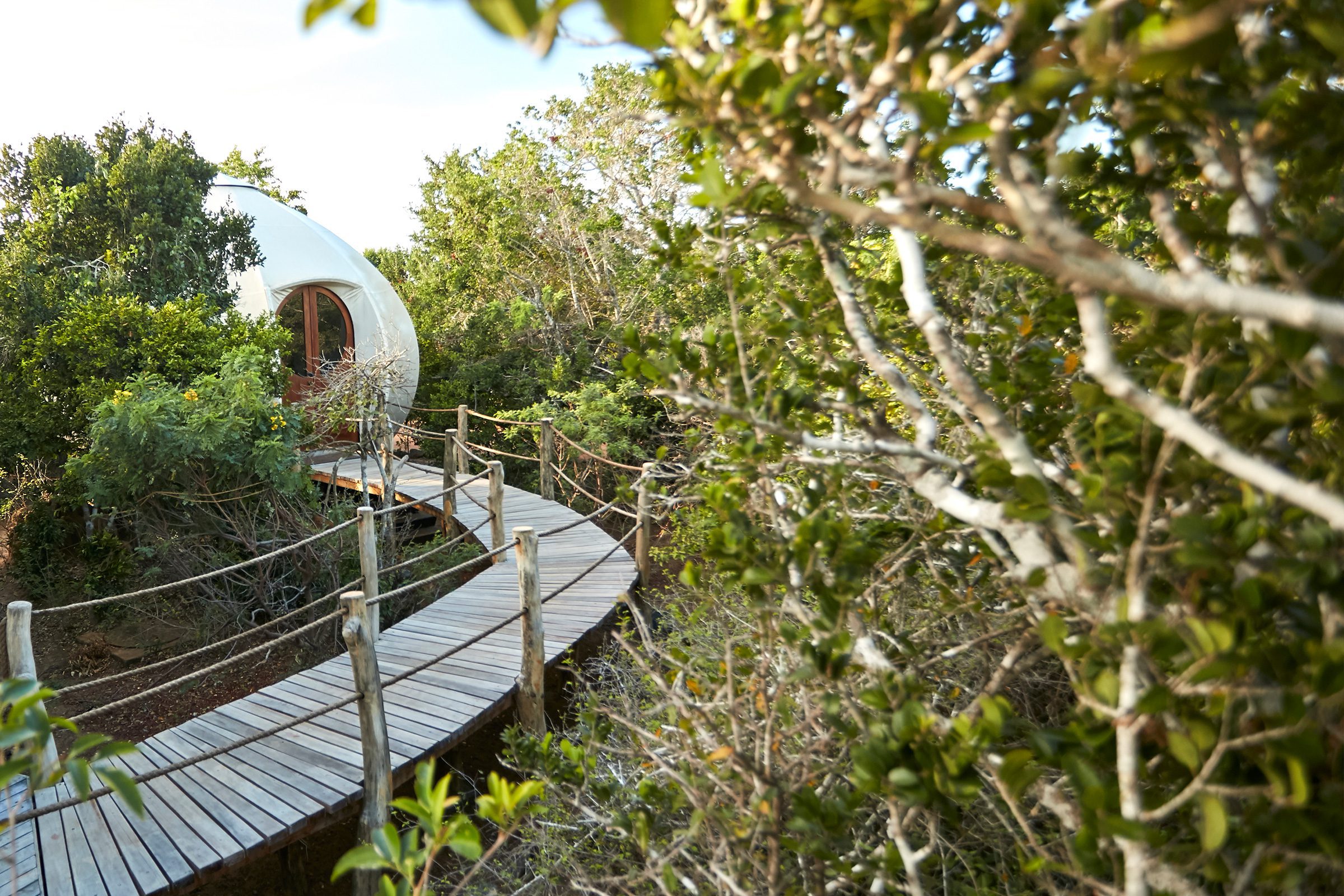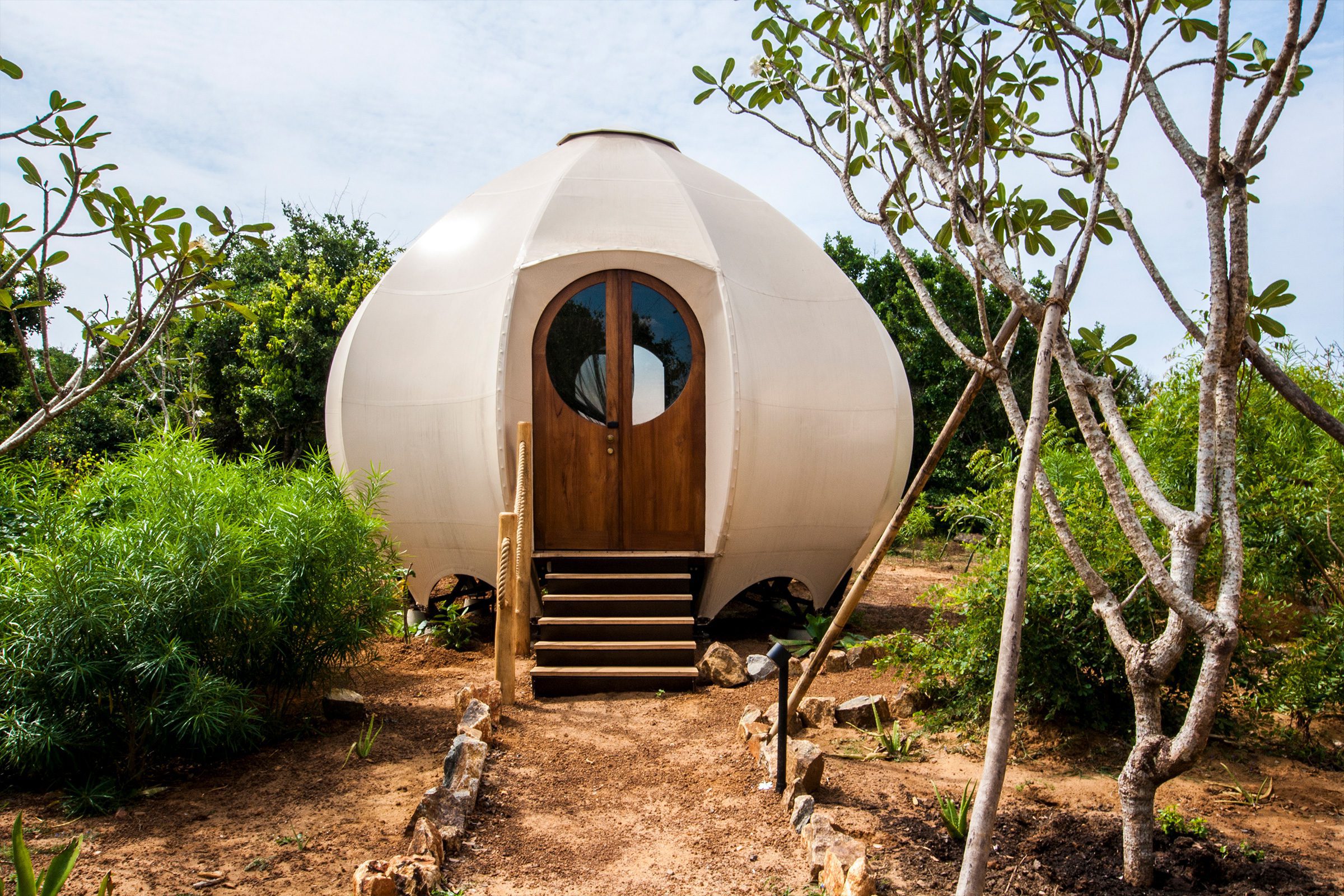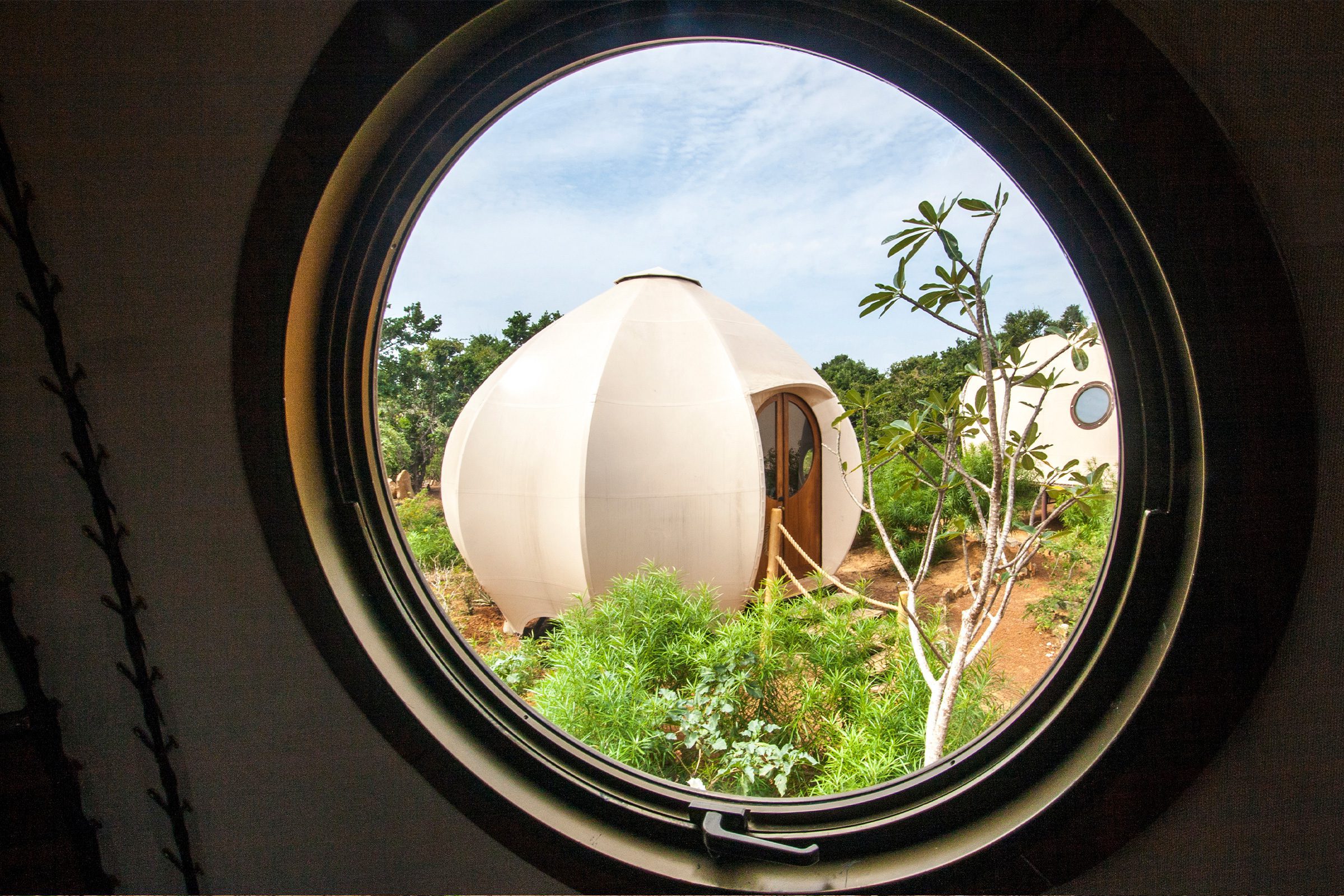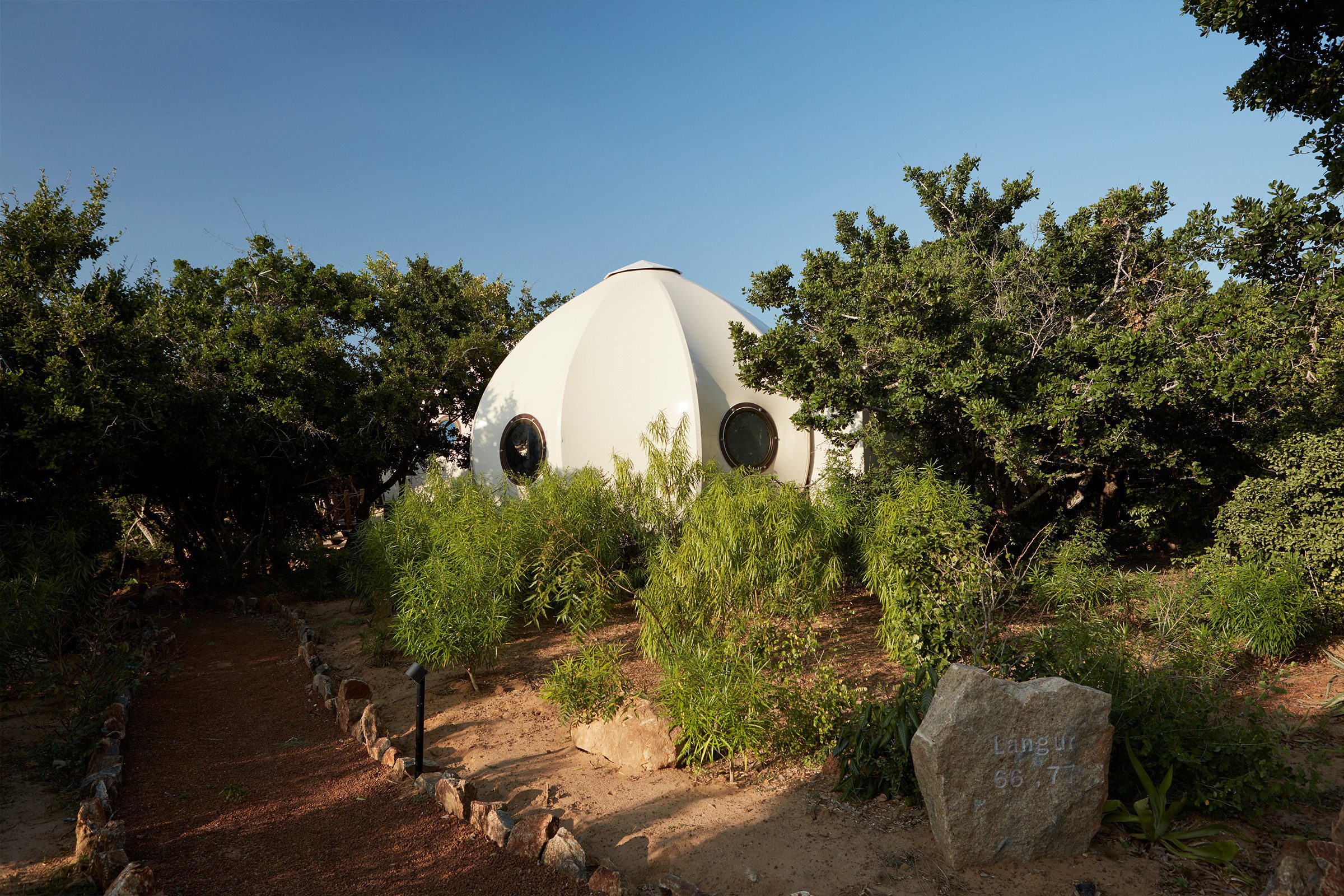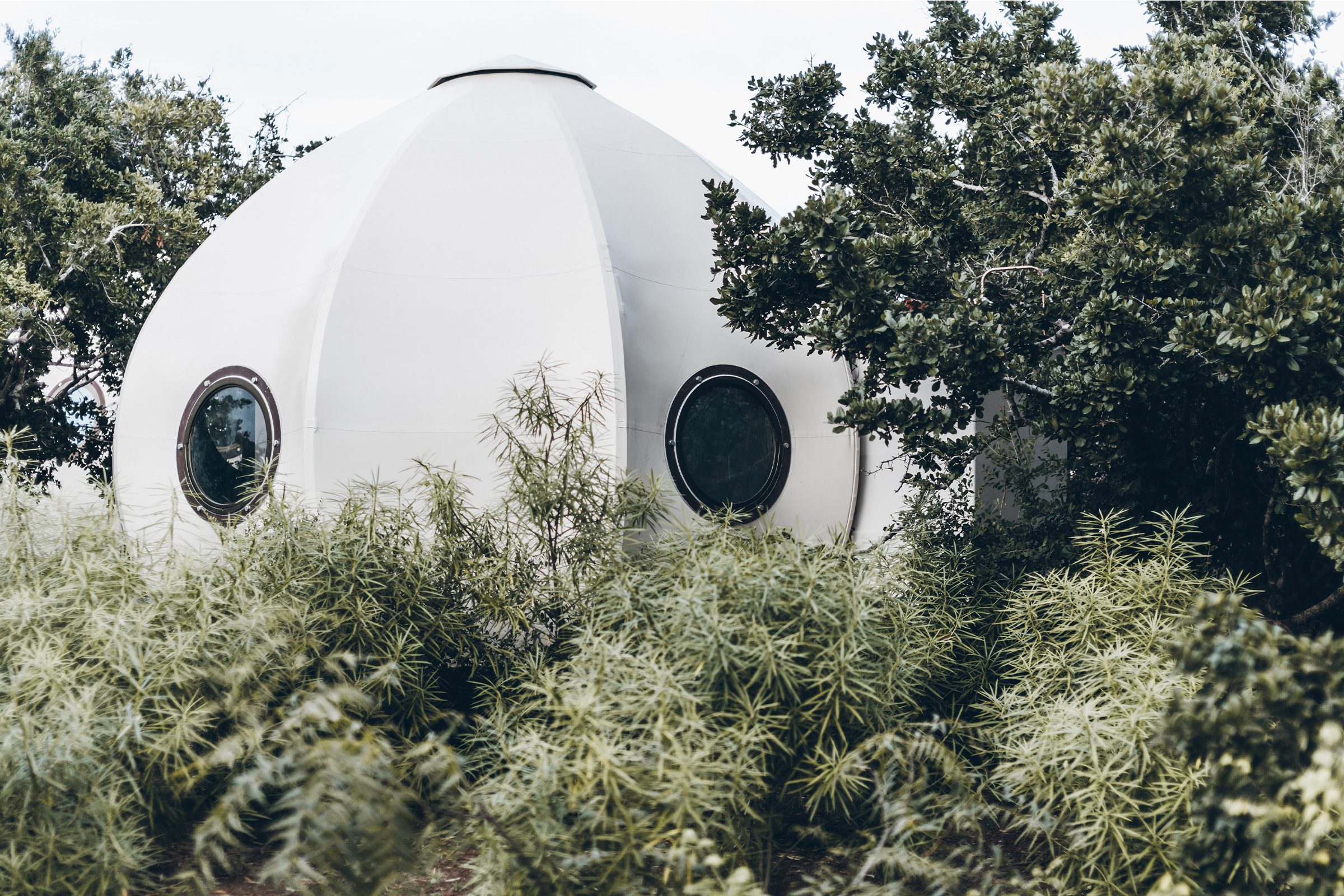 The Urchin Pods function as the children's bedroom at Wild Coast Tented Lodge in Sri Lanka. The light-weight prefabricated tented pods are customized versions of Nomadic Resorts Urchin model.
The biophilic design of the compact yet luxury tented pod was inspired by the globular shell of the Sea Urchin – a member of the phylum Echinodermata. As the Urchin matures it develops a five-fold symmetry (called pentamerism) that is reflected in the beamed structure of the tent.  Portholes and doors are incorporated into the segments like the tubercules on the shells of the animal to provide access and light.
The Spicules (or beams) are covered by a tensile membrane fabric that is tensioned with cables at each foot. Insulation has been incorporated between the segments to create a thermally efficient envelope.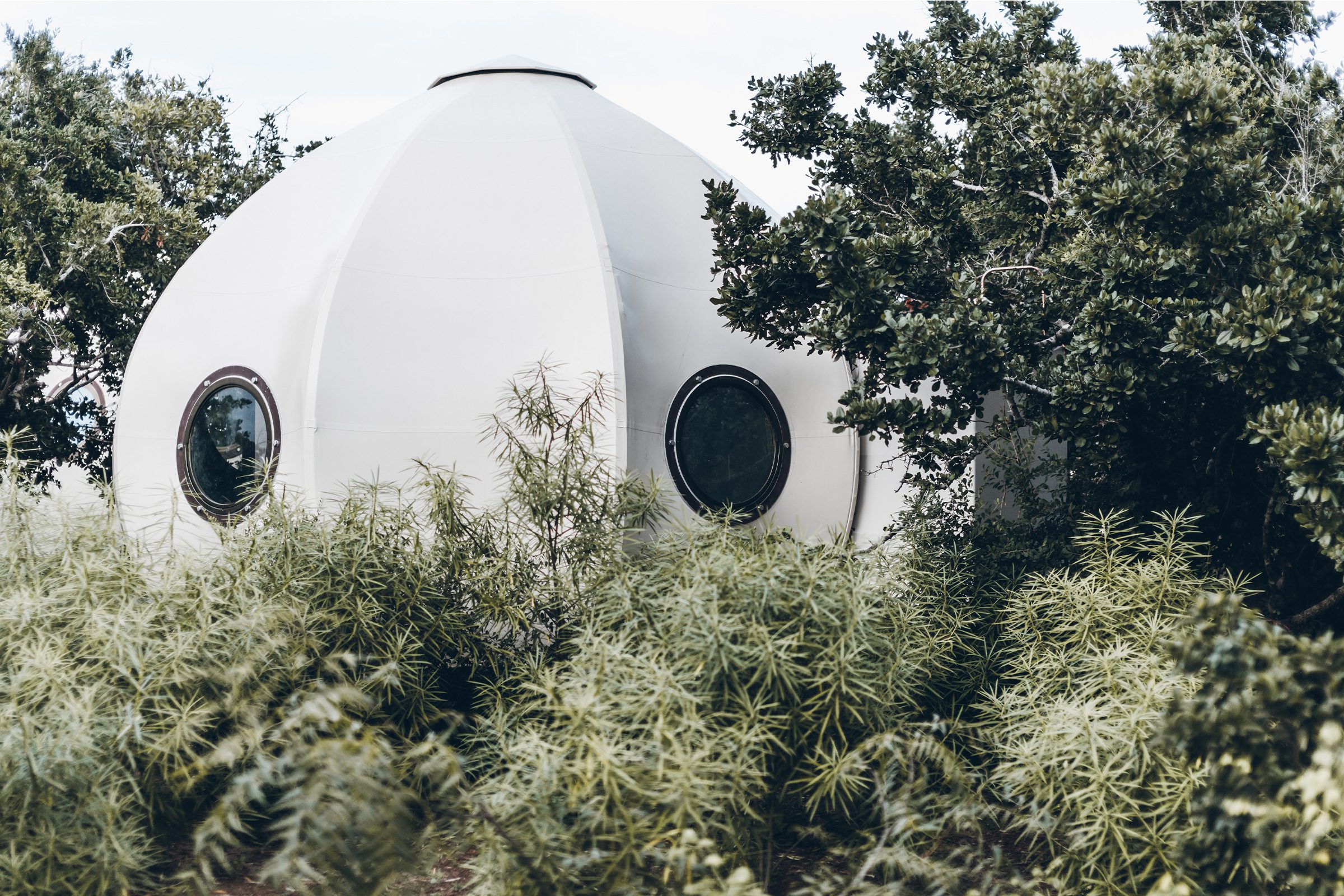 Wild Coast Tented Lodge, Yala, Sri Lanka
Interiors
The interior concept has been developed by Bo Reudler Studio and combines ecological luxury and local elegance with a contemporary edge. It captures a sense of exploration and adventure associated with steampunk, airships and safari and campaign tents. The arched interior feels cocooning yet spacious, with all elements meticulously designed to accommodate the curvature of the fabric-lined walls. Central to the main space is a four-poster bed and bespoke campaign furniture that evokes bygone eras of discovery. Noble materials such as copper, brass, leather and plantation teak will age gracefully while local textiles add colourful accents.