Waterfall Retreat, Sri Lanka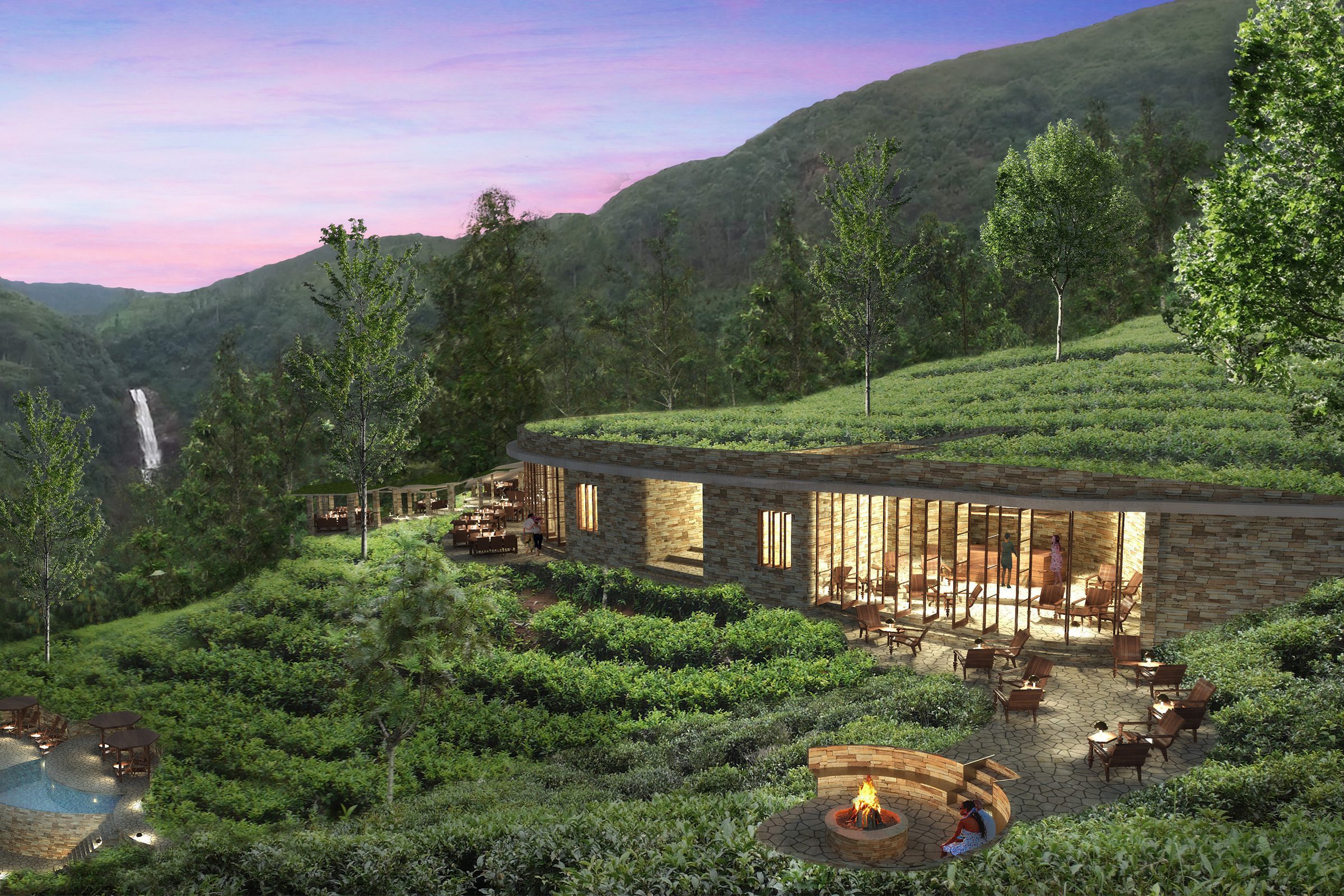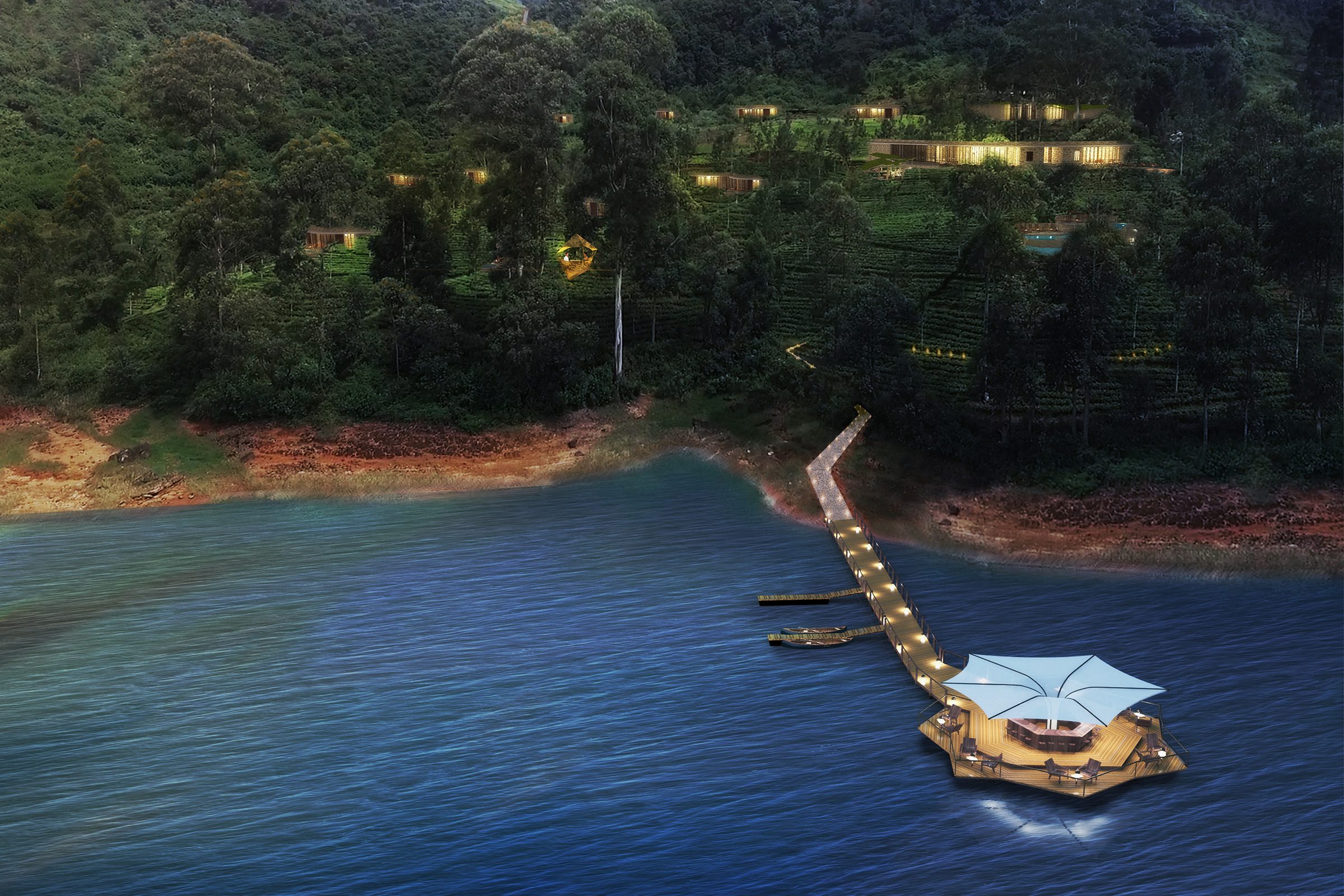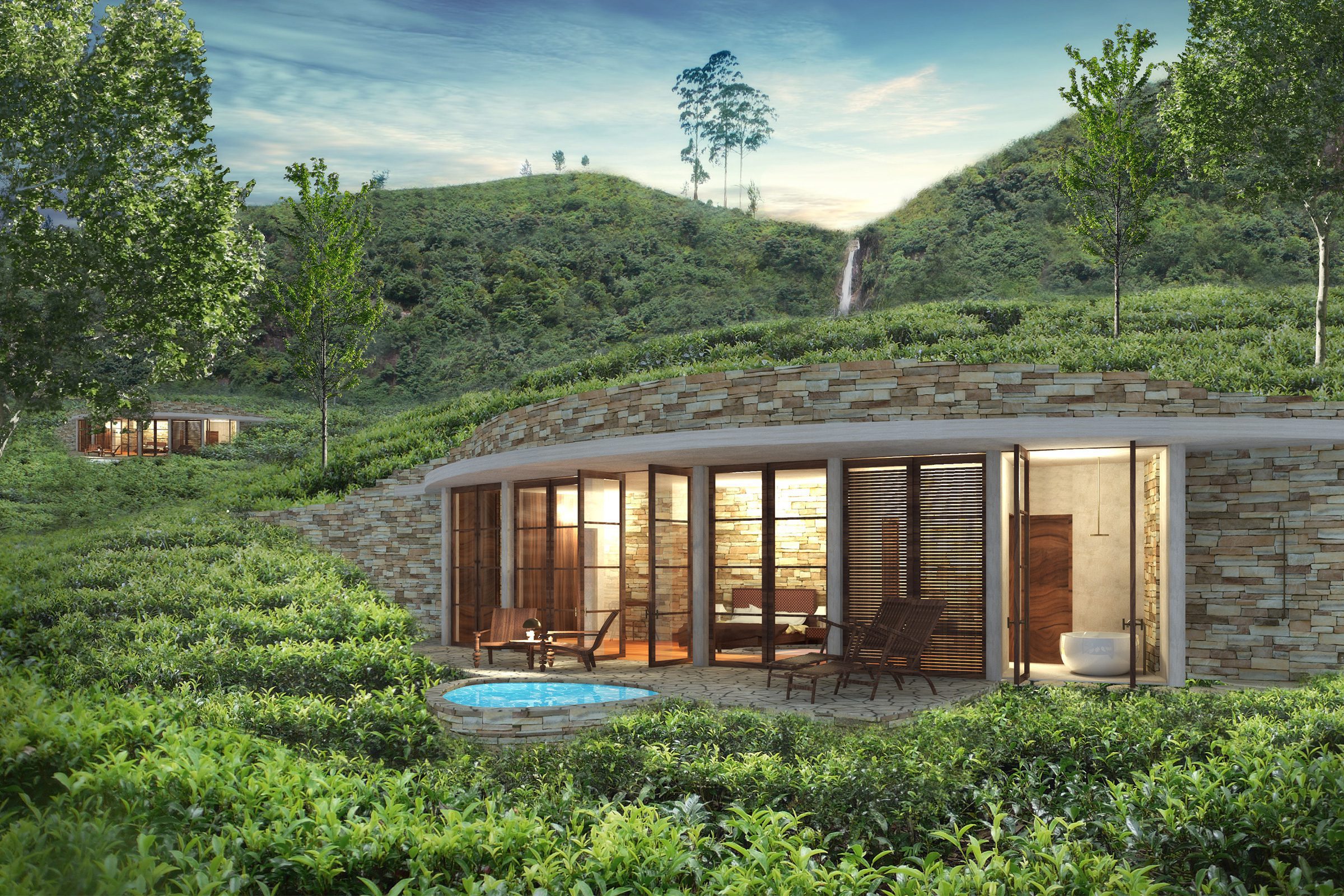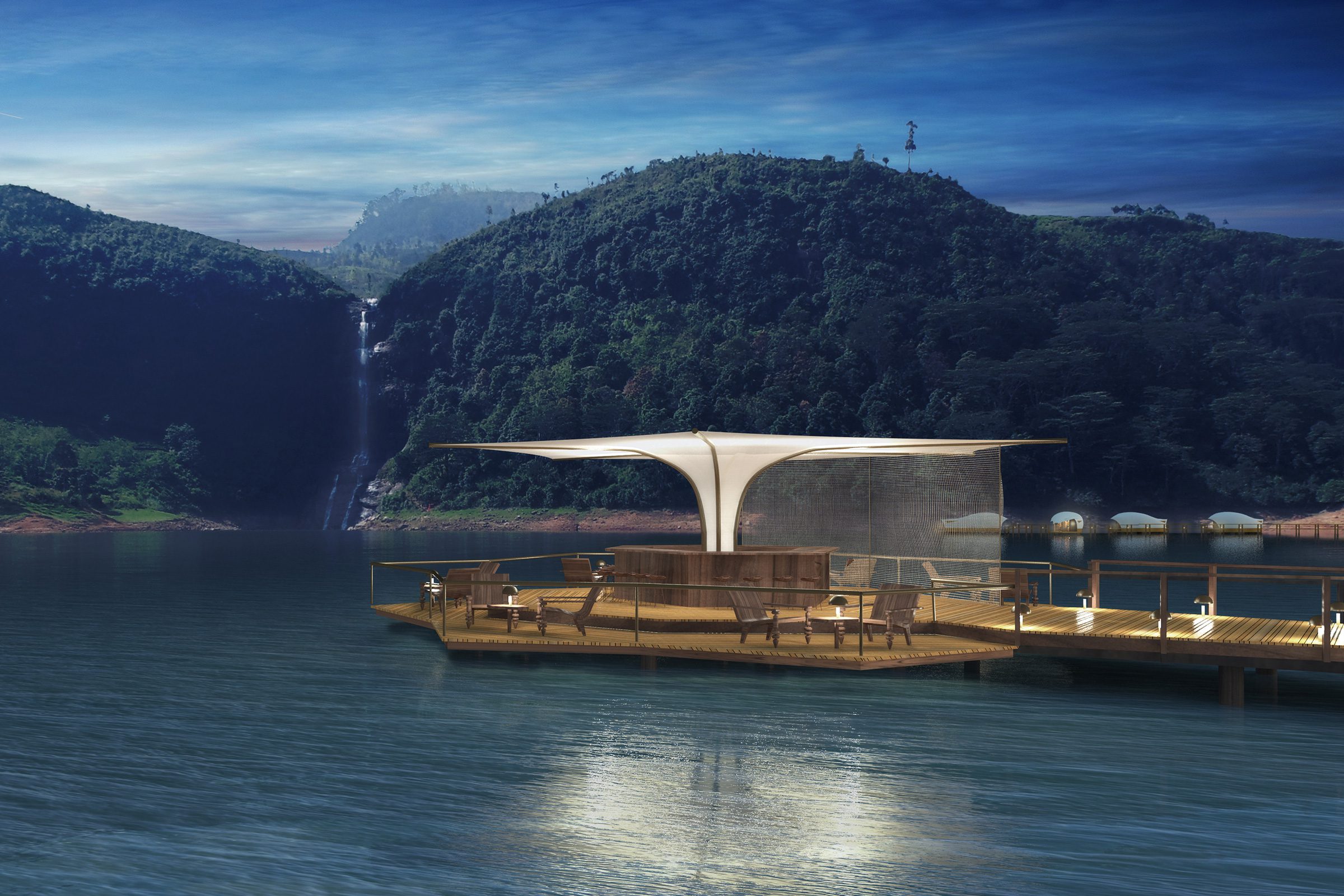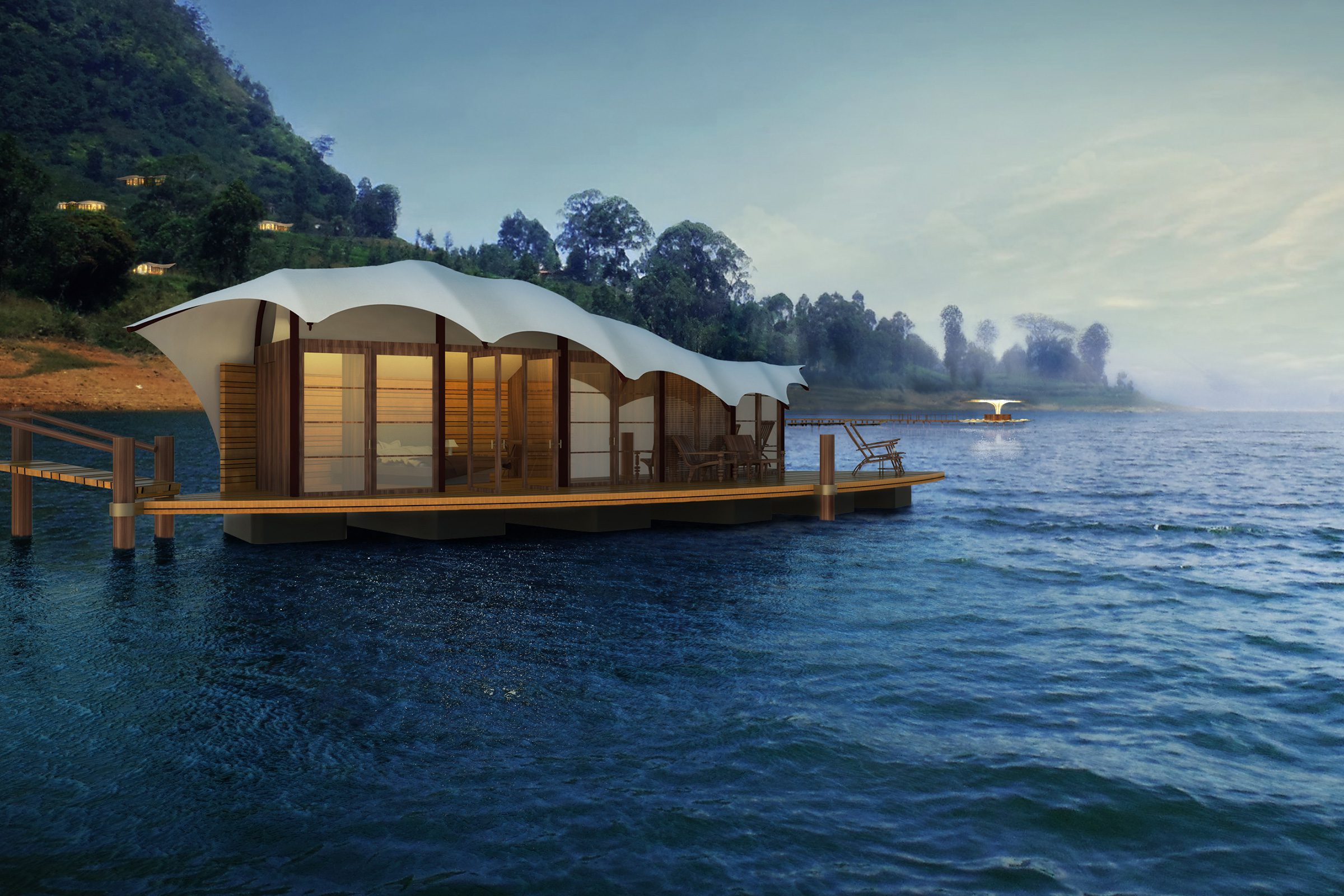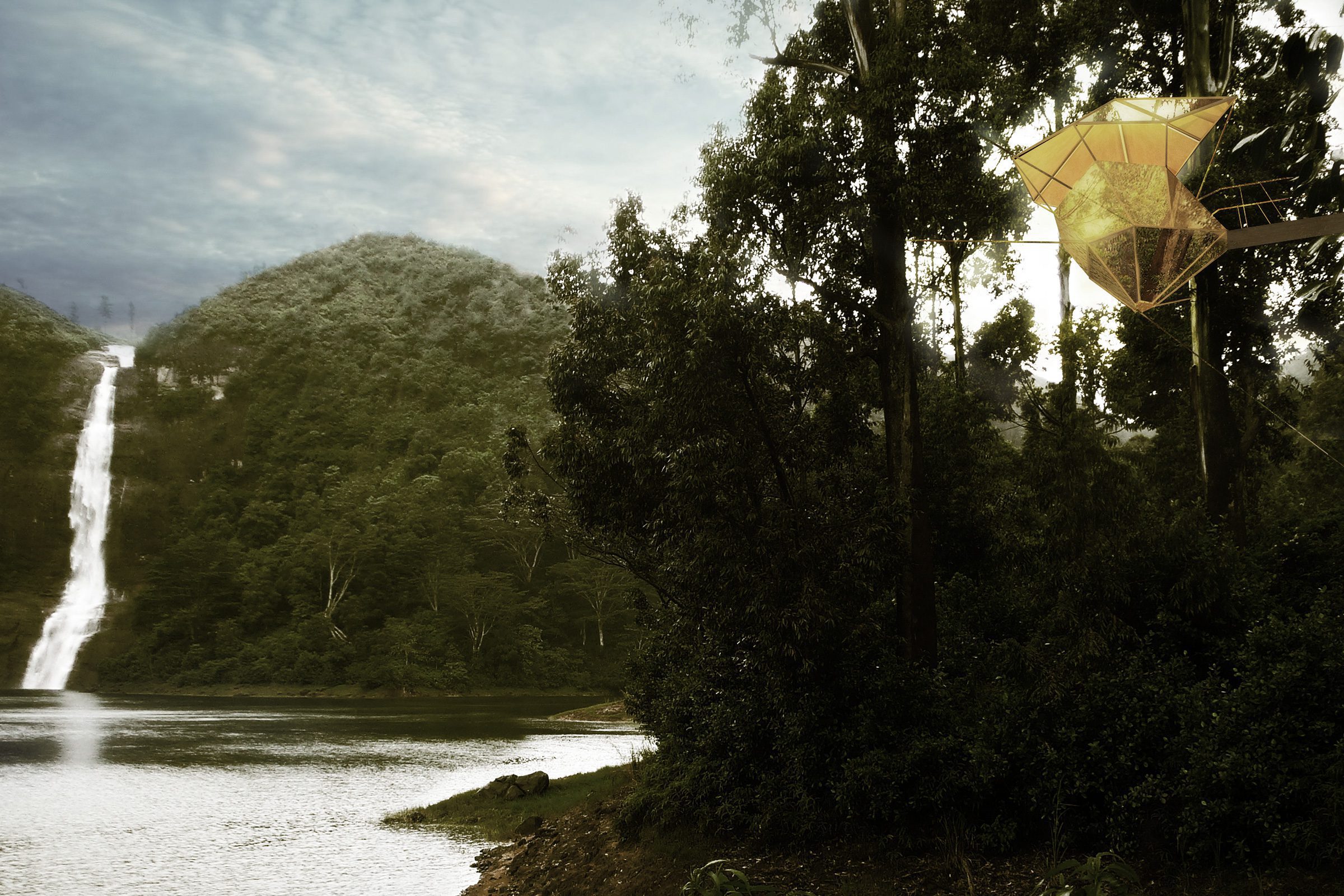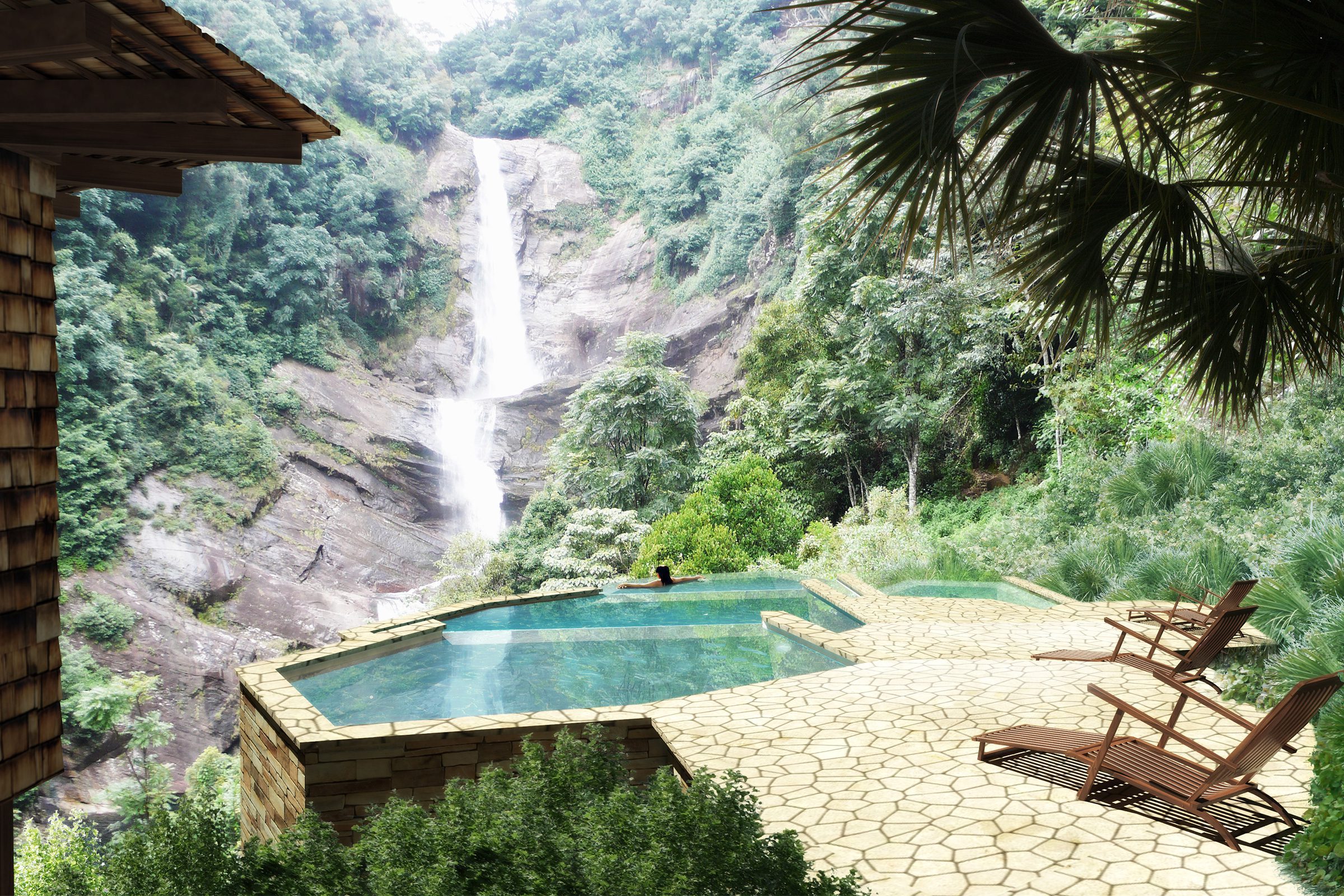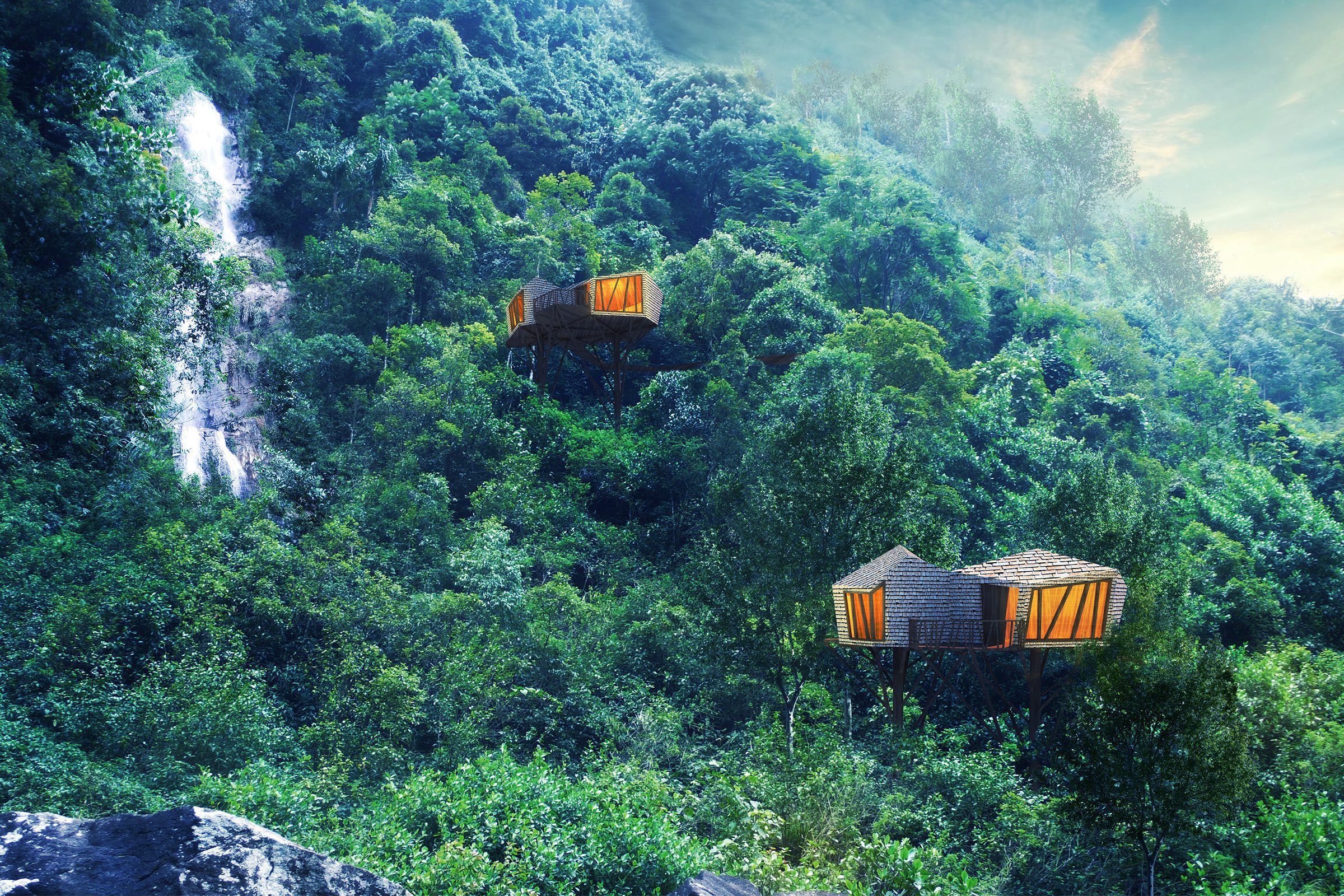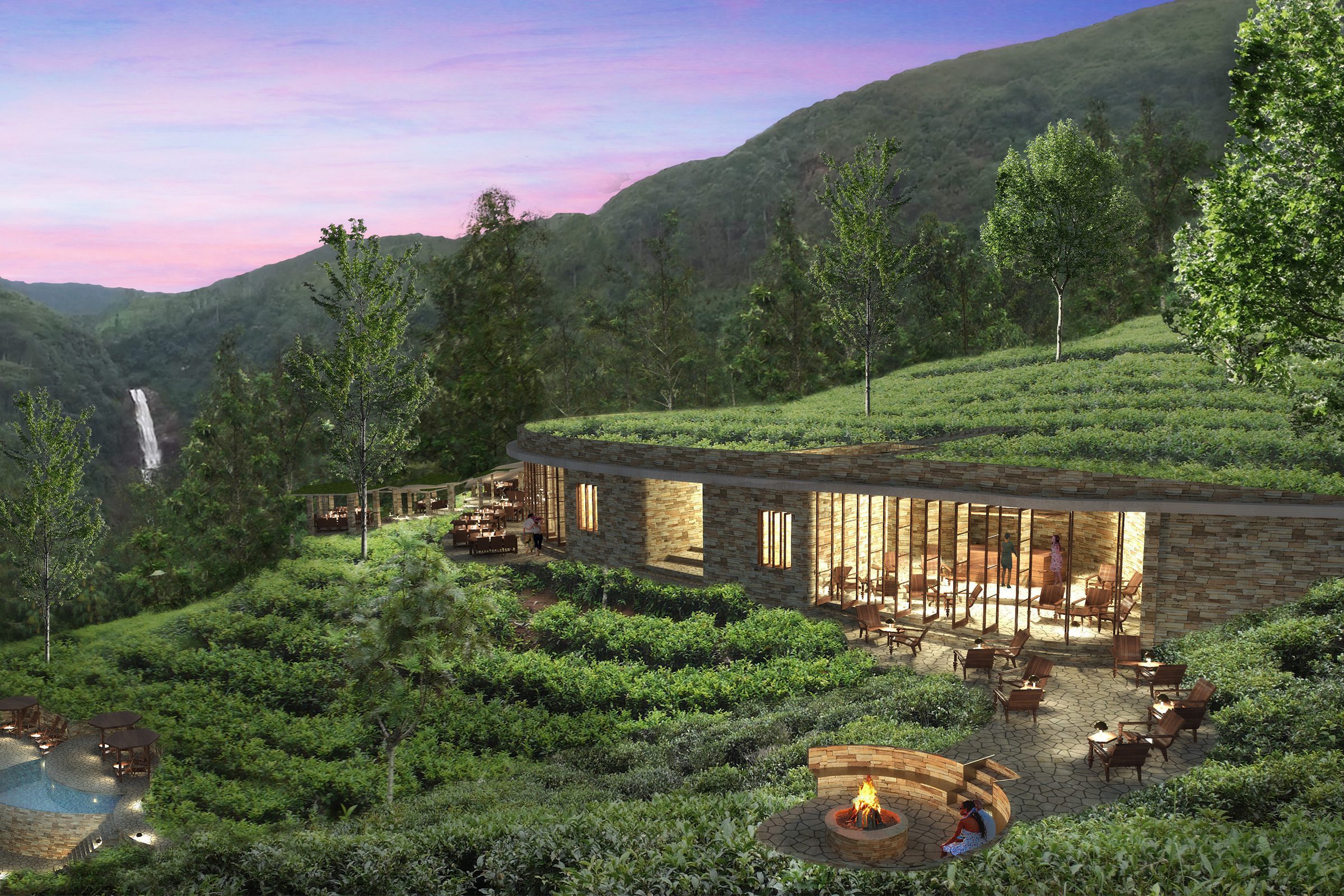 The dramatic waterscapes and tea plantations are the key visual references of the retreat's surroundings.
With their green roofs the buildings are truly embedded into the terraced landscape, minimizing their visual impact and maintaining the landscape history of the site, ensuring the continuation of the tea plantation. The thick layer of soil and the evaporation of the plants provide a cooling effect on the spaces below.
The design celebrates these attractions by being fully embedded into the terraced landscape providing uninterrupted views over the lake, without compromising the privacy of the neighbouring buildings. The retreat is complemented with a spa at the waterfall, treehouse suites, floating suites and a floating bar.
The design of the project has been developed in close collaboration with Luxury Frontiers.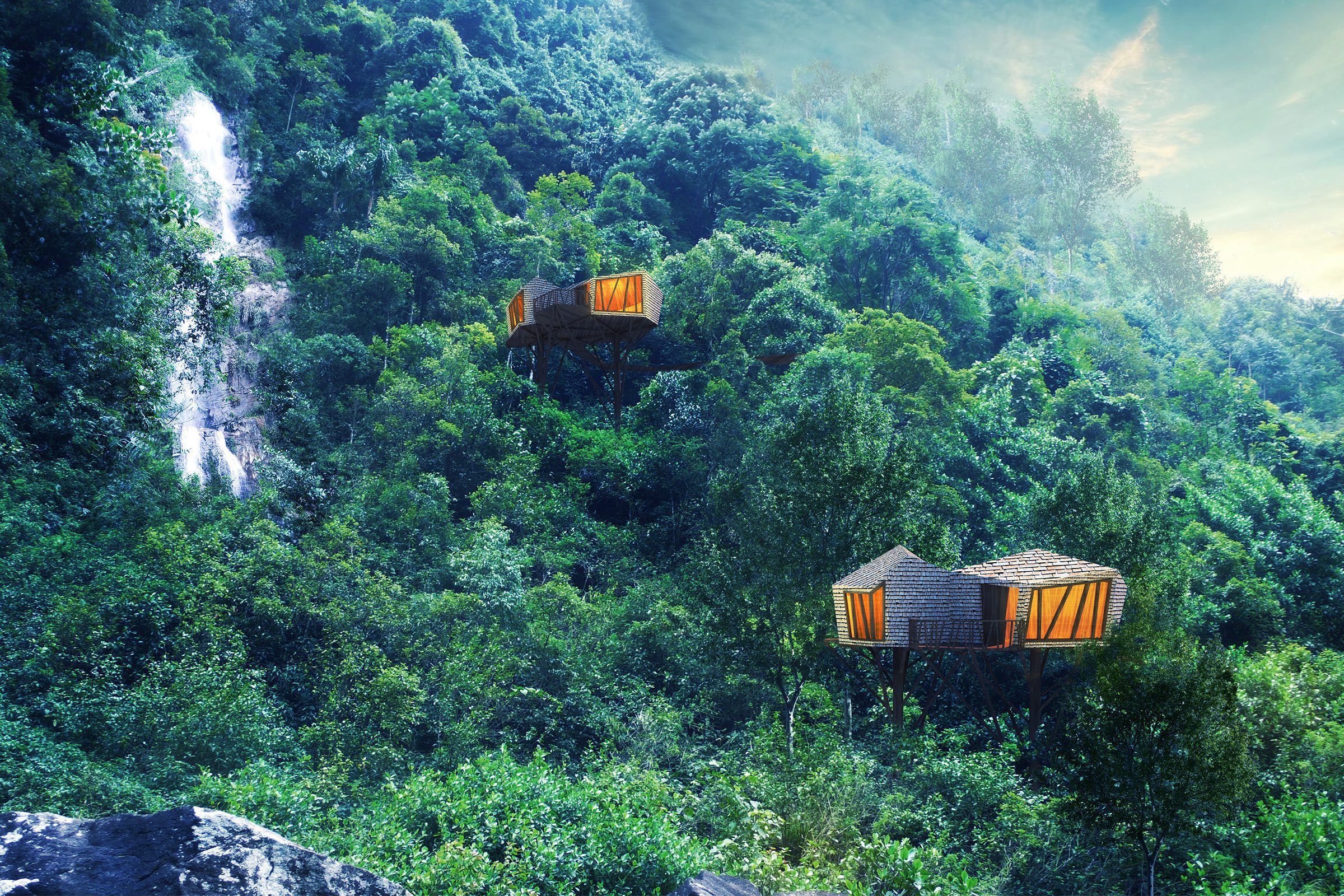 Resort with restaurant, floating bar, spa, villas and treehouses
Olav Bruin, Louis Thompson, Jasper Deurloo, Oana Tudose