Turtle Yoga pavilion at Playa Viva, Mexico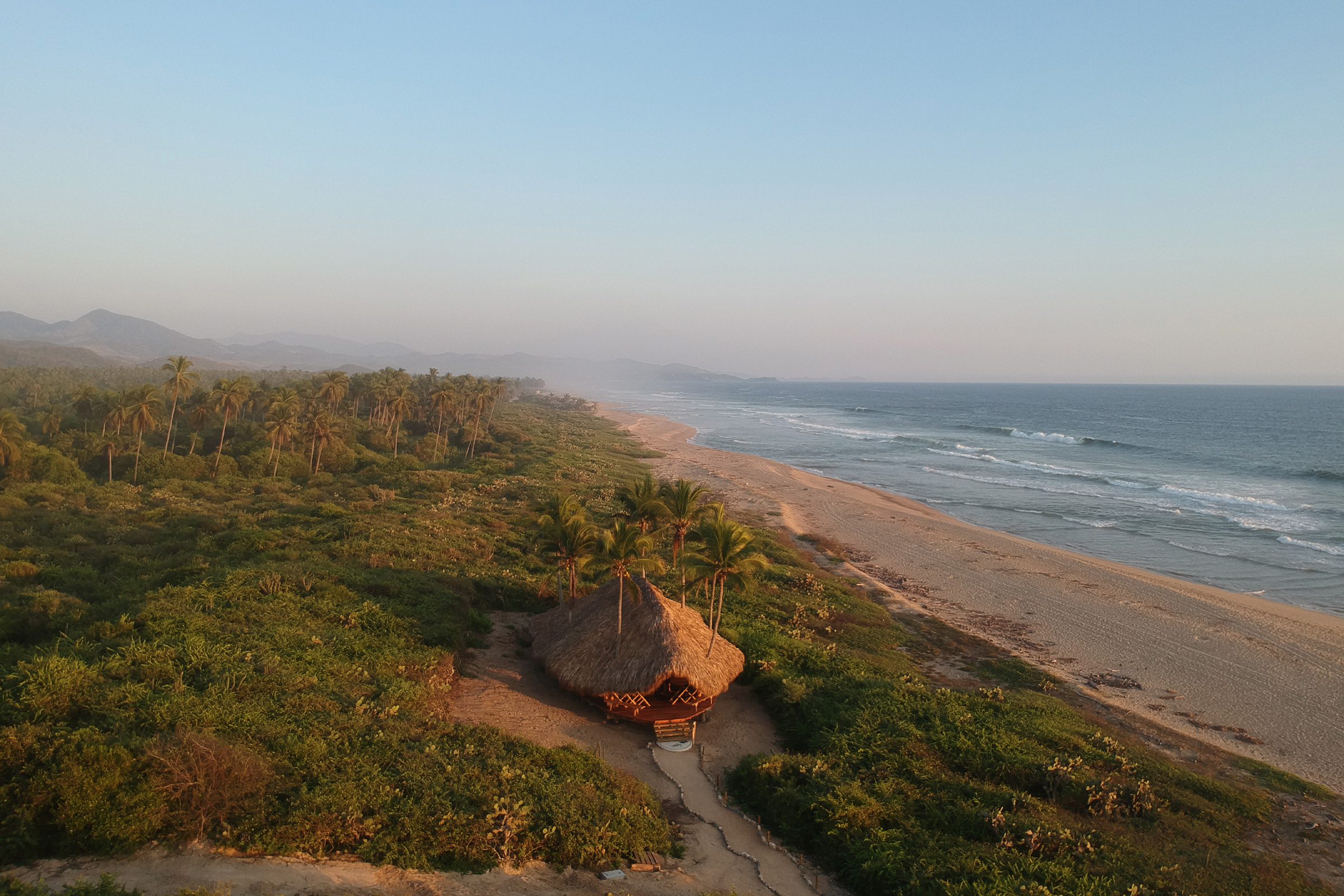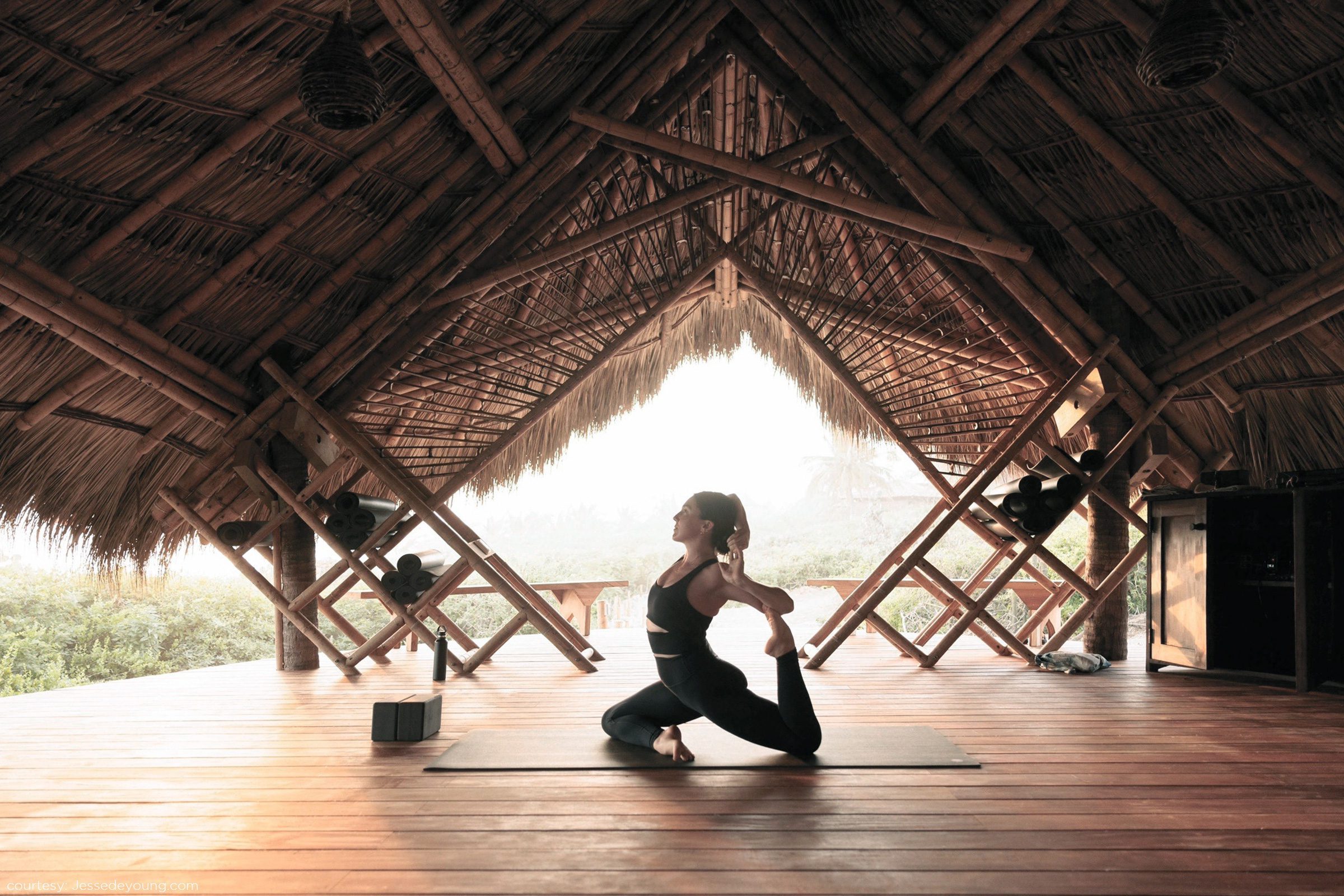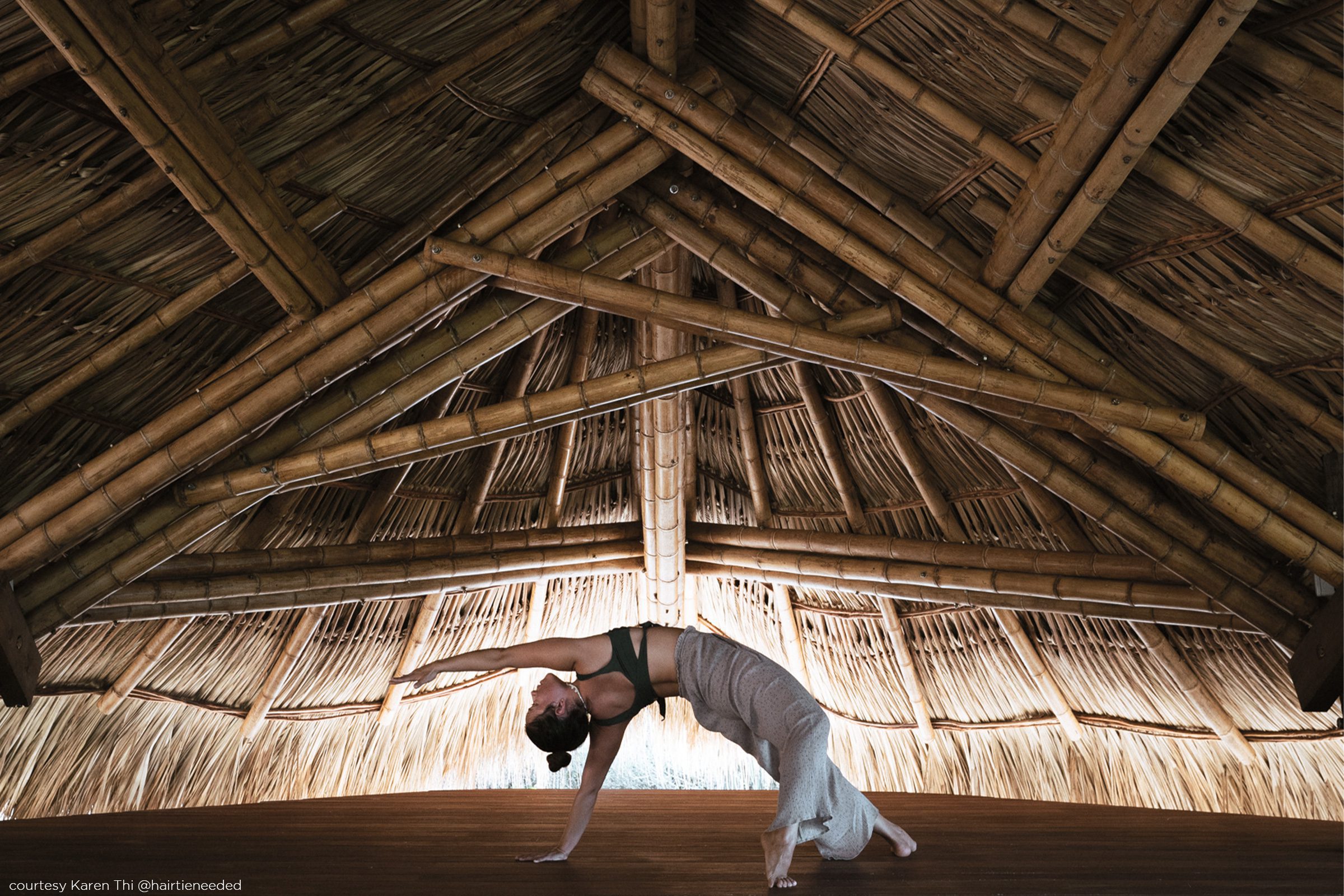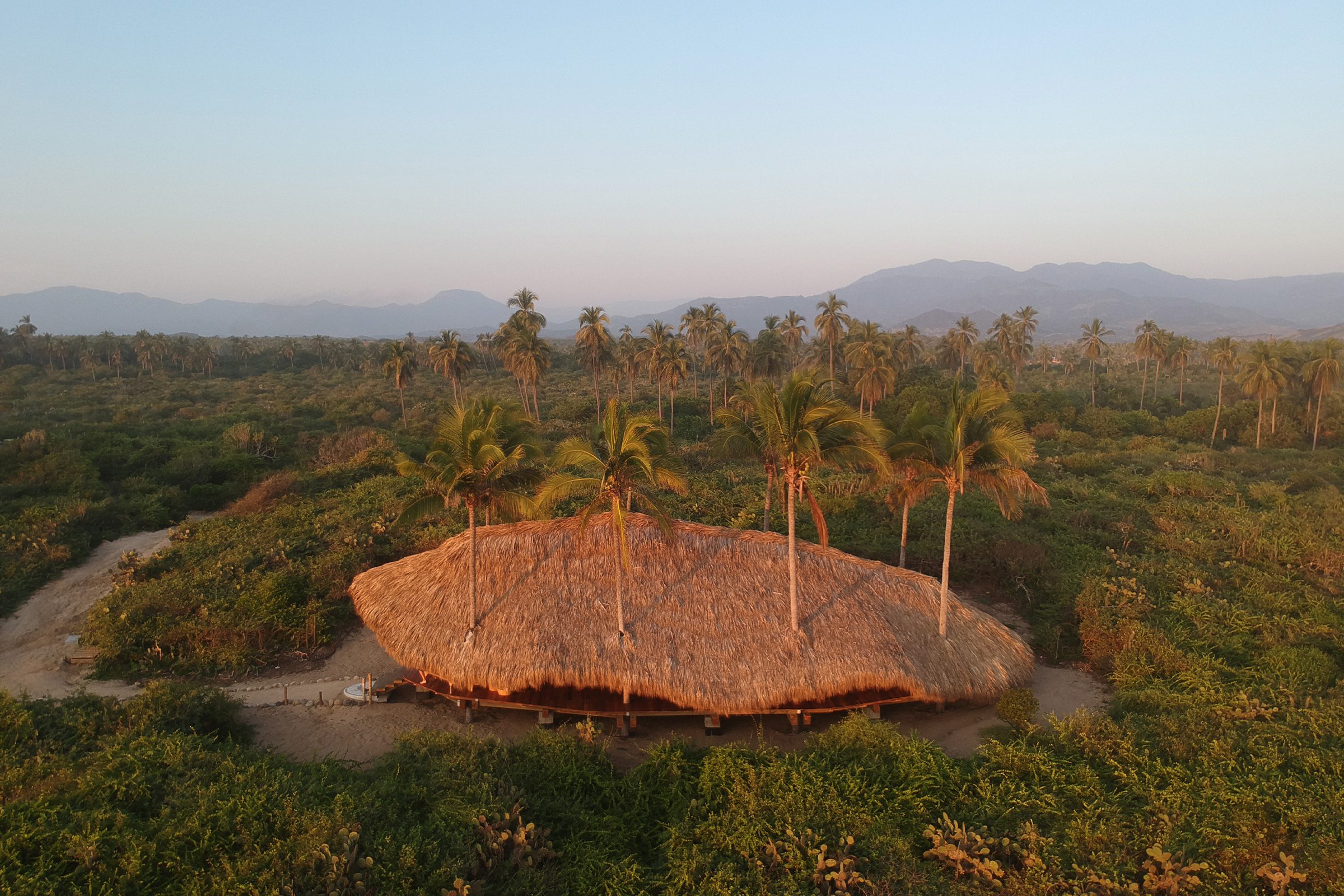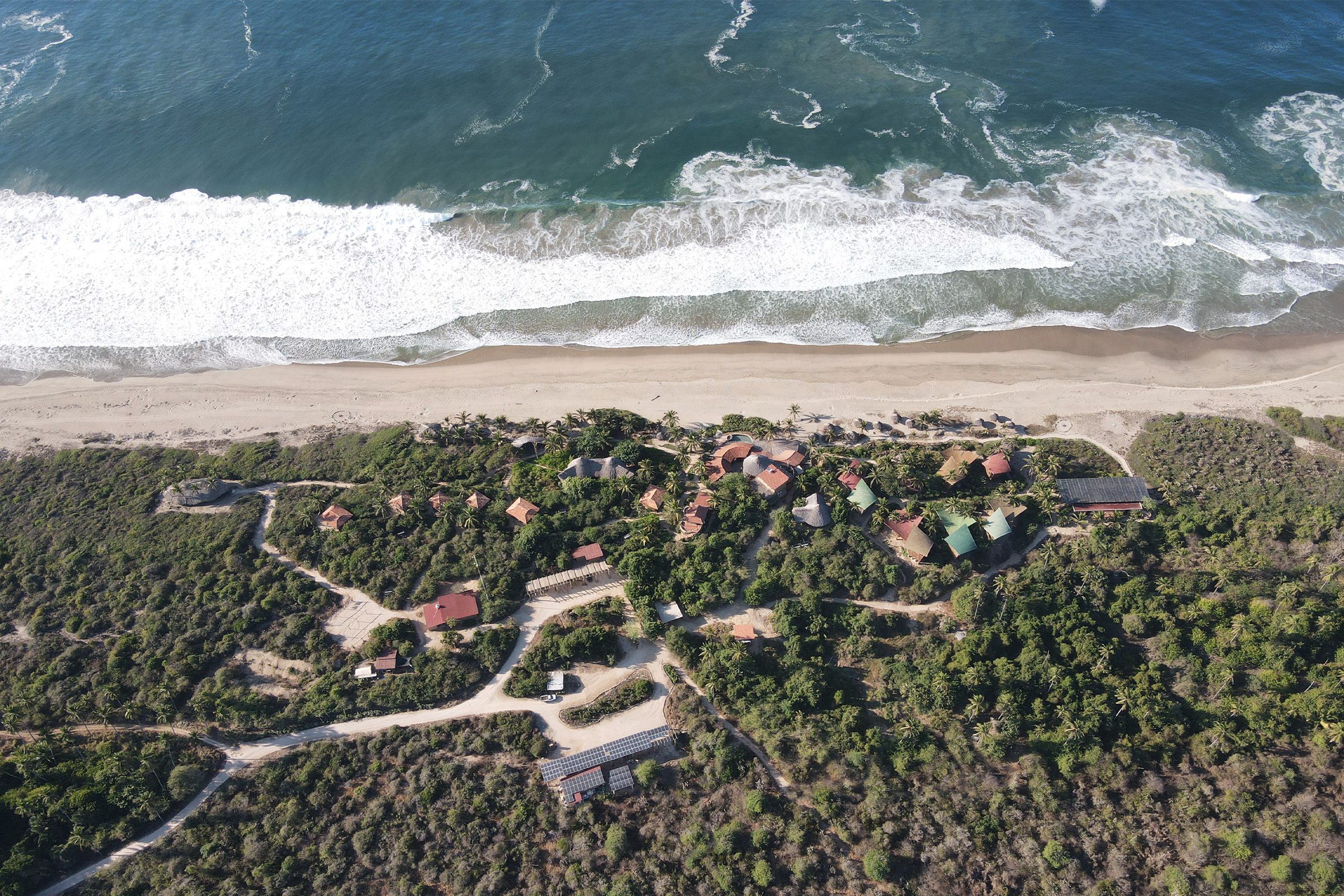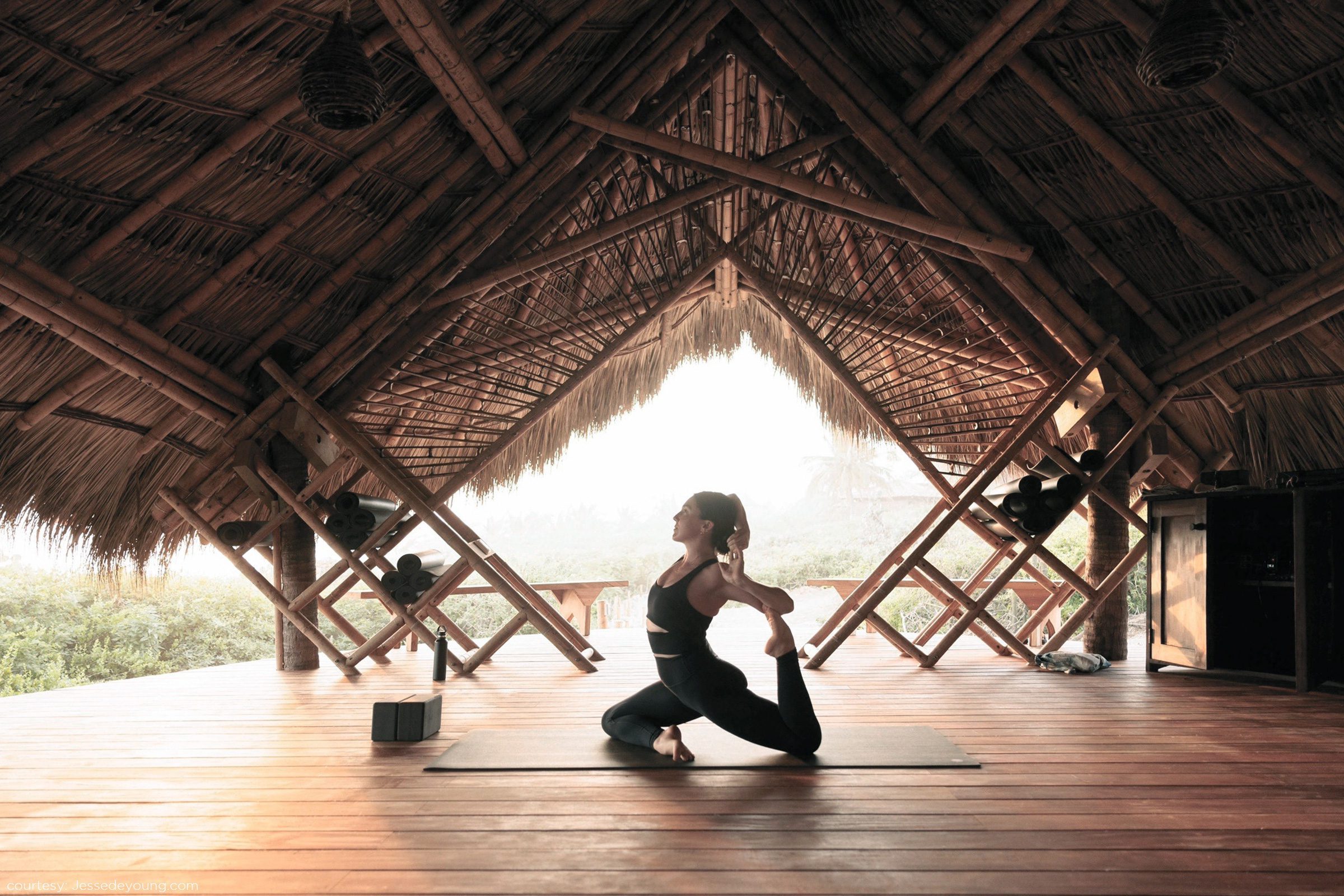 Since its inception, Playa Viva conservation and regeneration have been core values for the team. Right back in 2010, the eco-lodge founded La Tortuga a sanctuary to protect turtles from predators and poachers and maintain the integrity of their traditional nesting sites.
The new yoga hall pays homage to these endangered sea turtles that frequent the coastline and celebrates their longevity and mysterious philopatry.
The lightweight bamboo roof structure hovers in mid-air between a cluster of palms reflecting the weightlessness of a swimming turtle as it glides through the ocean. The structure aims to inspire the yoga practitioners beneath with this sense of weightlessness, whilst the shell-like roof structure protects them from sun and rain. The open, naturally ventilated space offers uninterrupted sunset views and a fresh, cleansing ocean breeze. The ideal place to align your chakras.
A unique Eco Luxury destination, Playa Viva offers the rugged, unspoiled beauty of Mexico in the guilt-free luxury of an environmentally conscious resort dedicated to sustainability and regenerative practices. The resort founded and supports the La Tortuga Viva turtle sanctuary.
Impact is integral to the Playa Viva experience, which is run entirely off-grid and generating 100% of its energy from solar power. The resort works extensively with the local community to support health and education and works year round to restore and revitalize the surrounding land. Playa Viva provides a vacation experience that is in integrity with the highest aspirational values for how life should be lived.
Playa Viva, Juluchuca, Mexico
Olav Bruin, Maddalena Losindaco
Playa Viva
Praise Santos McKenna
Interiors
The space has been designed around the human body and the expressive bamboo structure seeks a dialog with the different yoga positions of the people it shelters.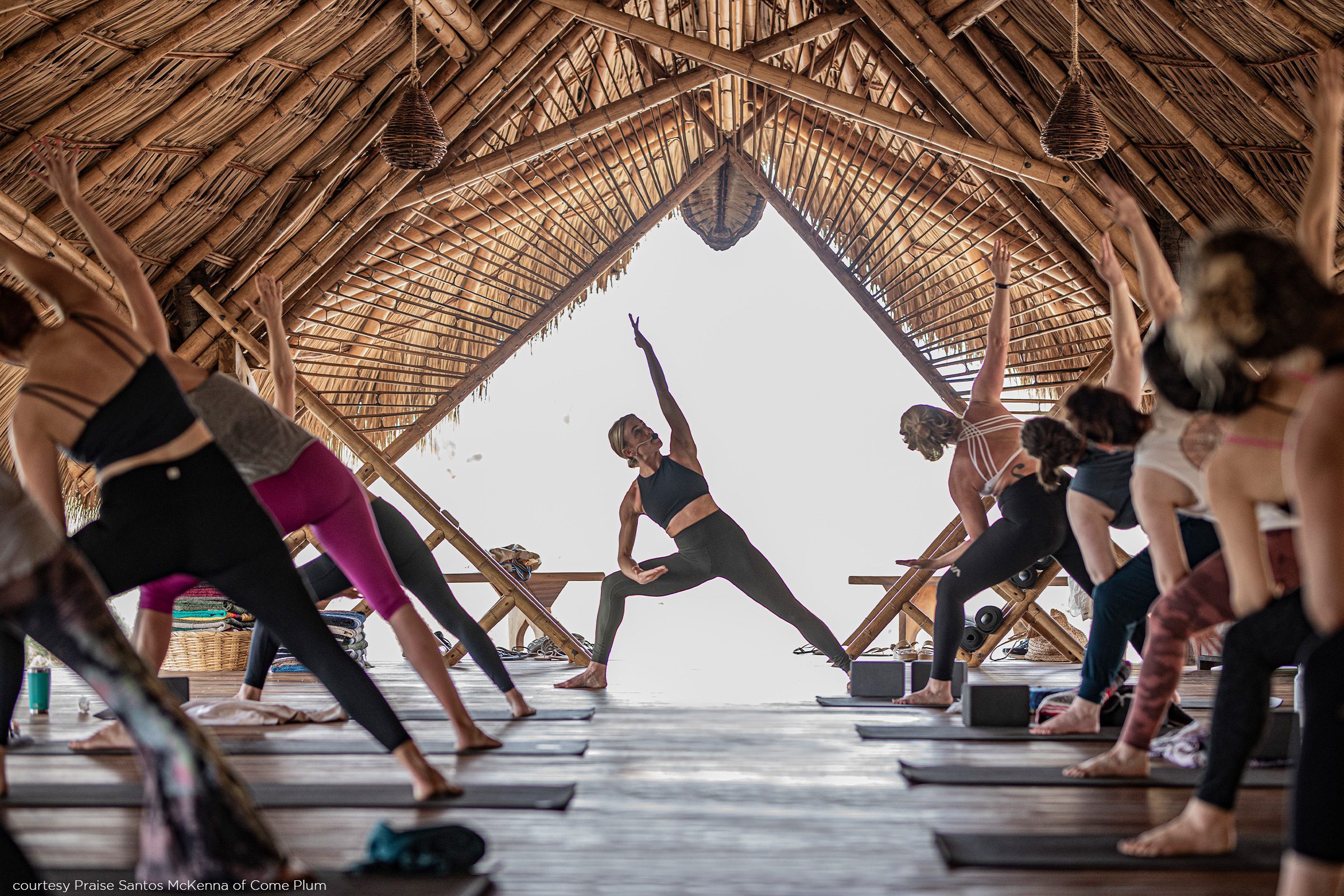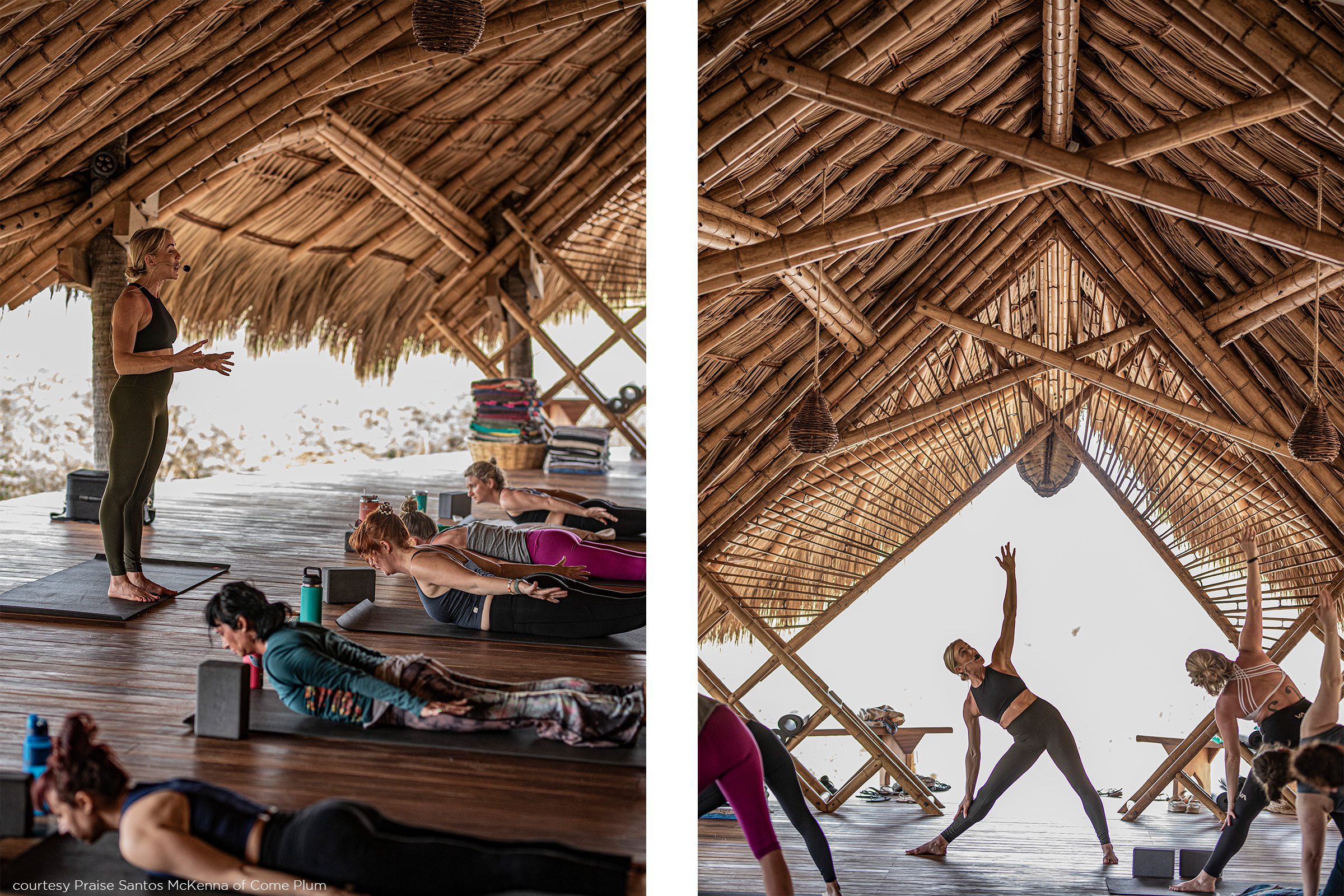 Construction