Shamana, Dominican Republic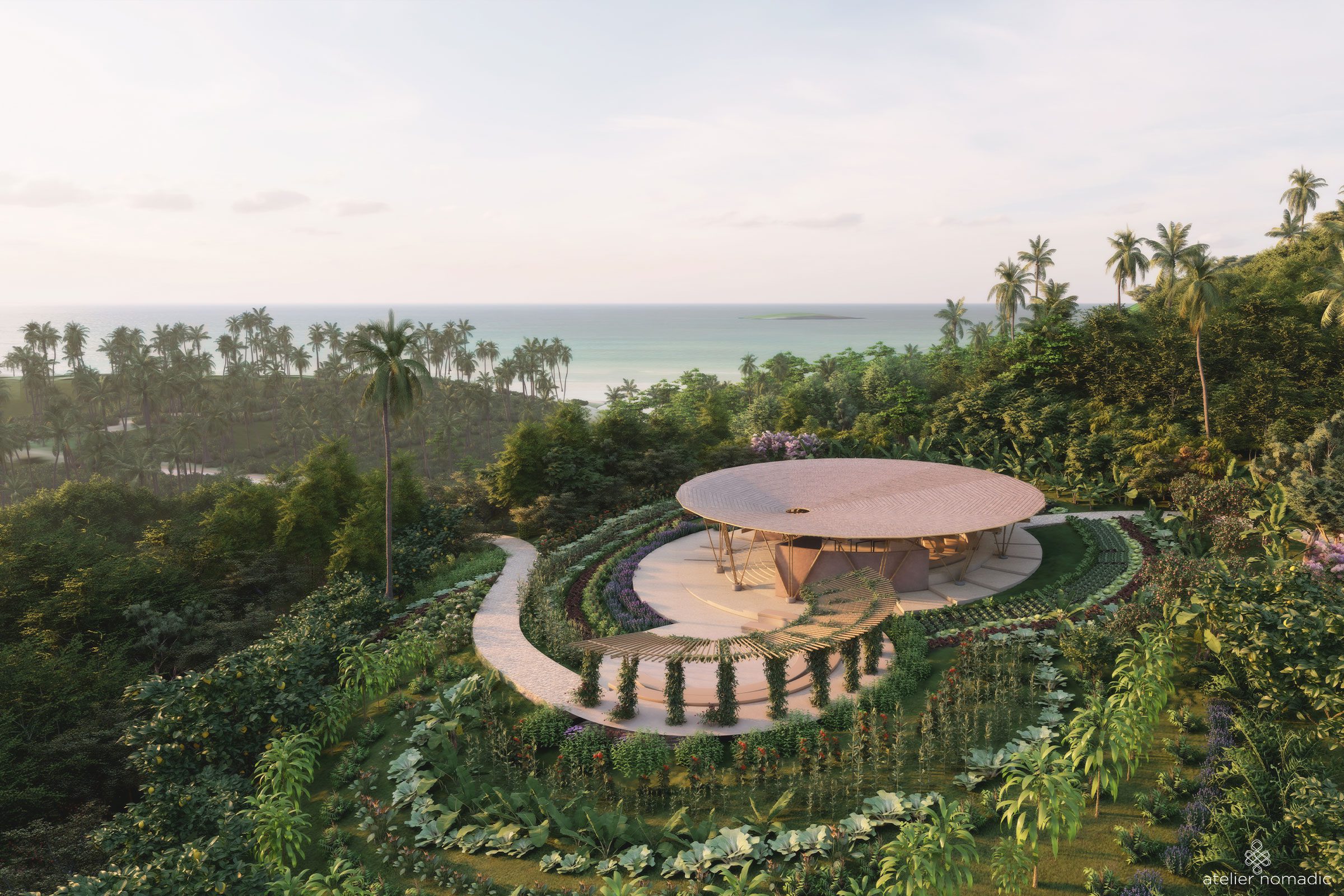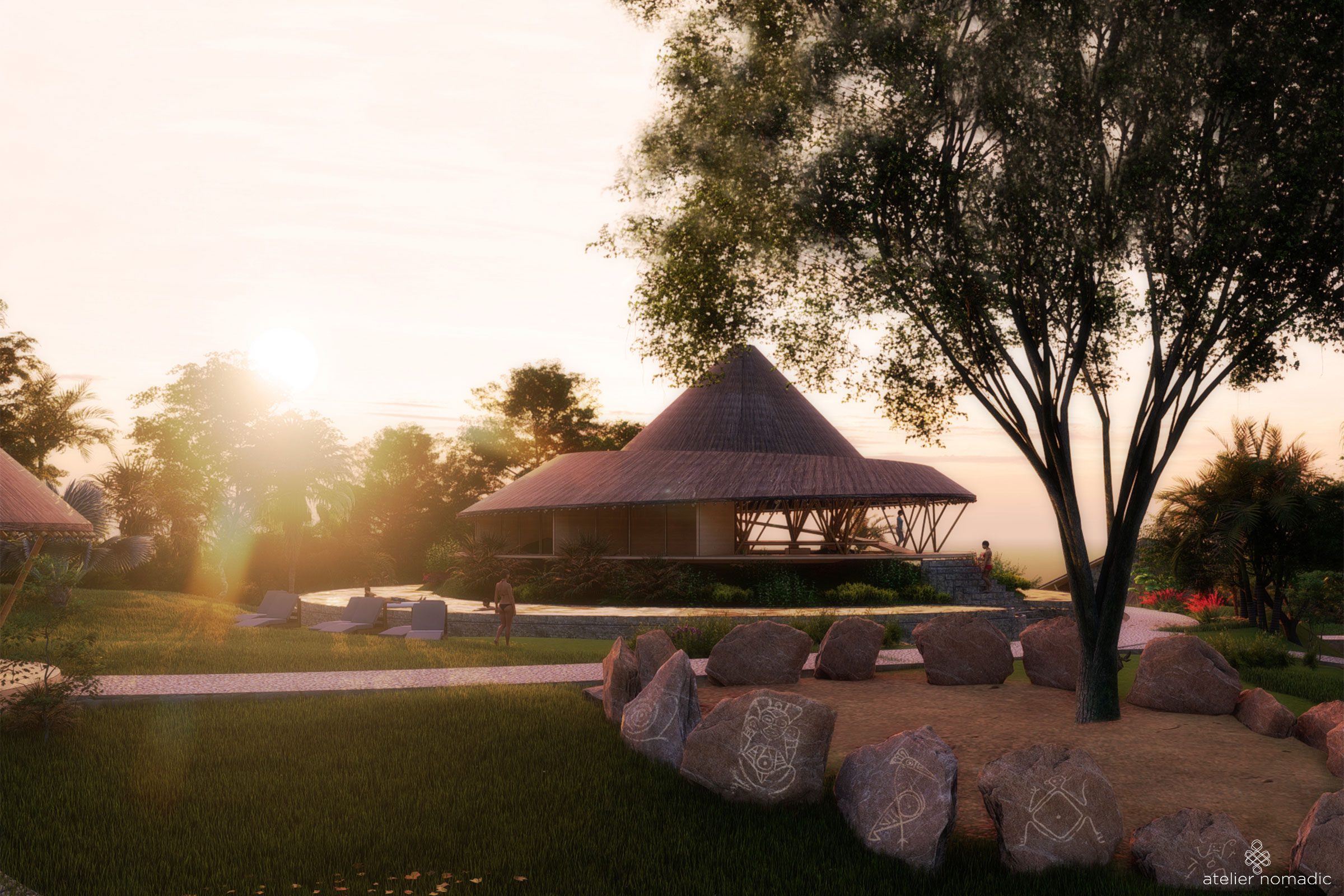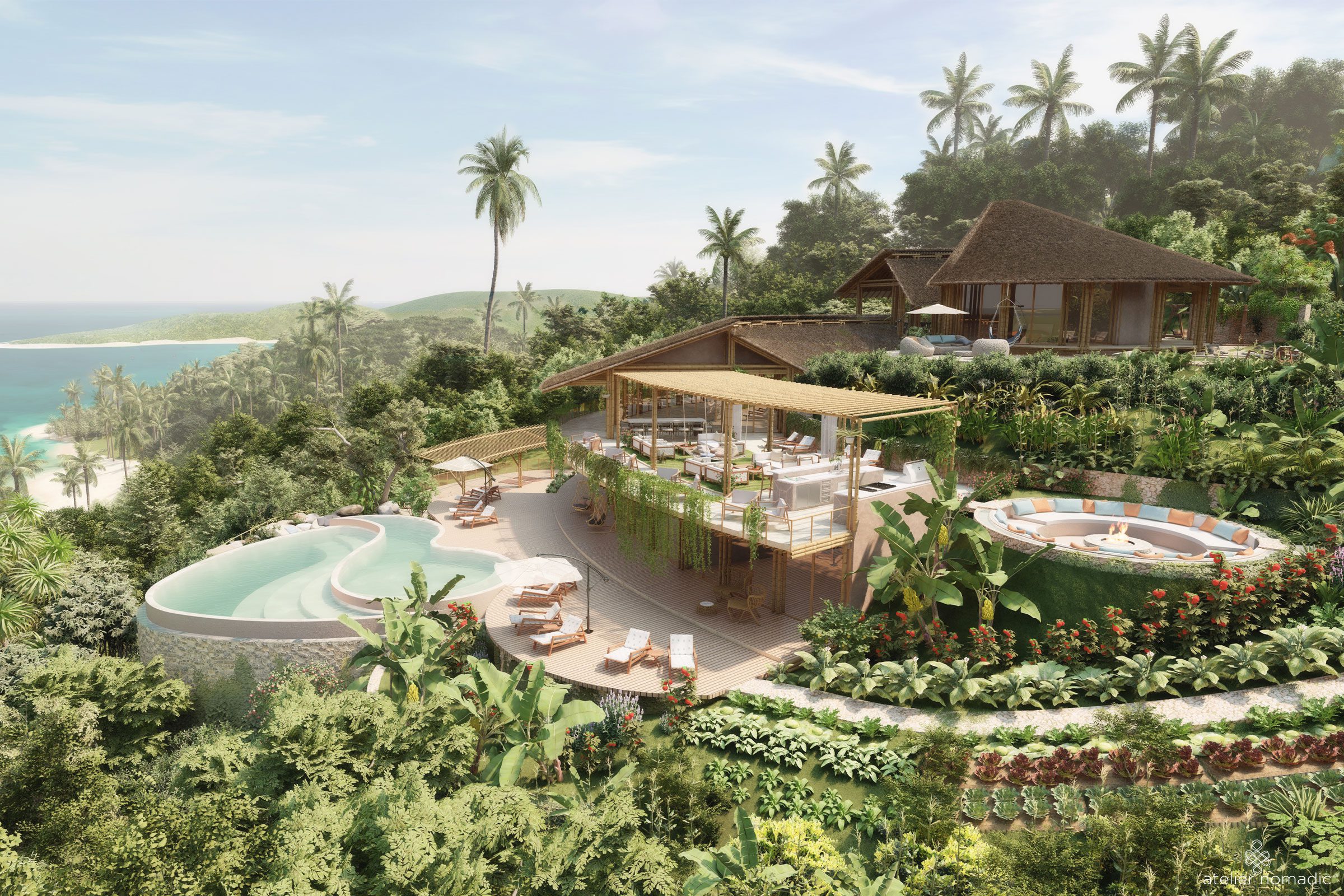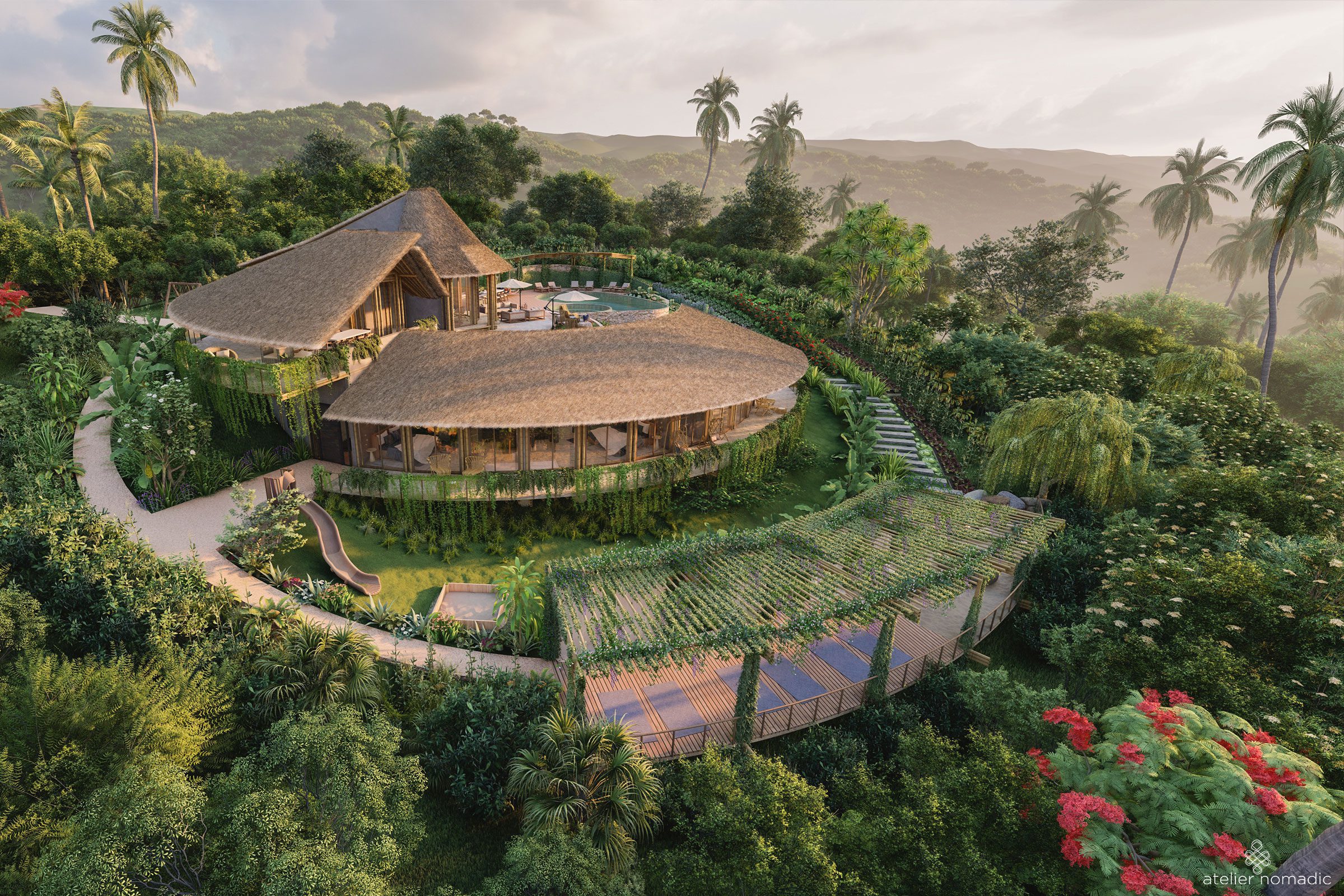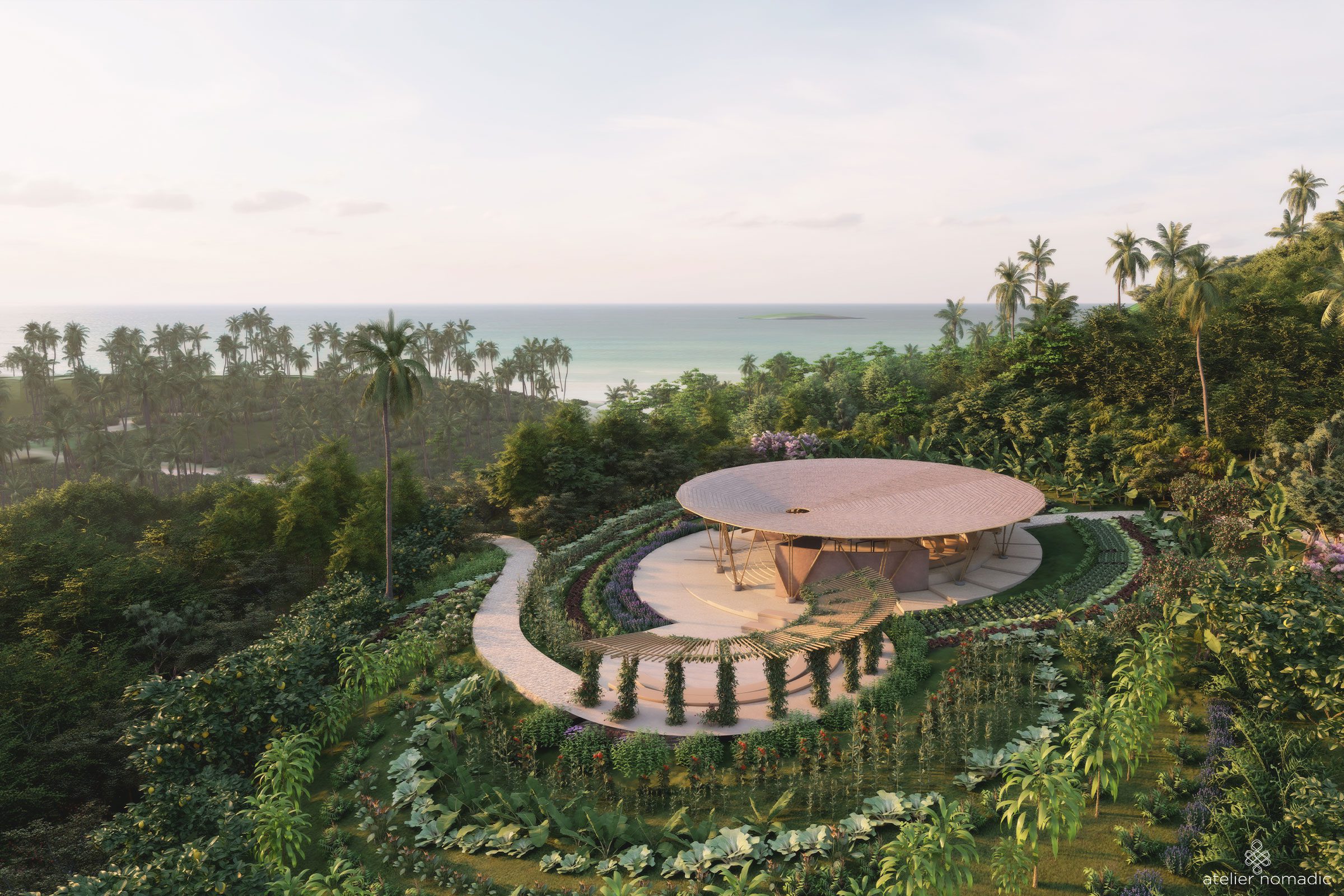 Samana will be a resilient, sustainable community nestled on a hillside, overlooking an iconic Caribbean beach, where guests and residents can live in harmony with the surrounding environment and enjoy cultural enrichment, learning from the rich heritage of the local community.
Shamana goes well beyond the traditional notions of wellness hospitality by creating an immersive, holistic environment set in lush permaculture landscape inspired by the traditional agriculture systems of the Taino people. Guests can enjoy home grown, plant-based menus, as well as traditional local dishes from the area.
The architecture of the of the project is articulated around a heart-based native education center with an amphitheater for Arts, Music and Well-being programs for both adults and children surrounded by an organic vegetable garden.
Each of the buildings in the compound has been carefully integrated into the natural slope of the land so that all the interior spaces offer spectacular sea views, natural light and healthy air flows.
To meet the goals of its ambitious sustainability program the project integrates a regeneration center for sustainable waste management, renewable energy production. up-cycling and community engagement programs.
The design team drew inspiration from sacred geometry and symbology of the Ancient Natives of the area, transmitted by remaining members of the local community to ensure that the design honors the local heritage.  The use of local, sustainable, and regenerative materials such as bamboo, clay, limestone, coconut husk and hemp offer local artisans and farmers the chance to participate in the project.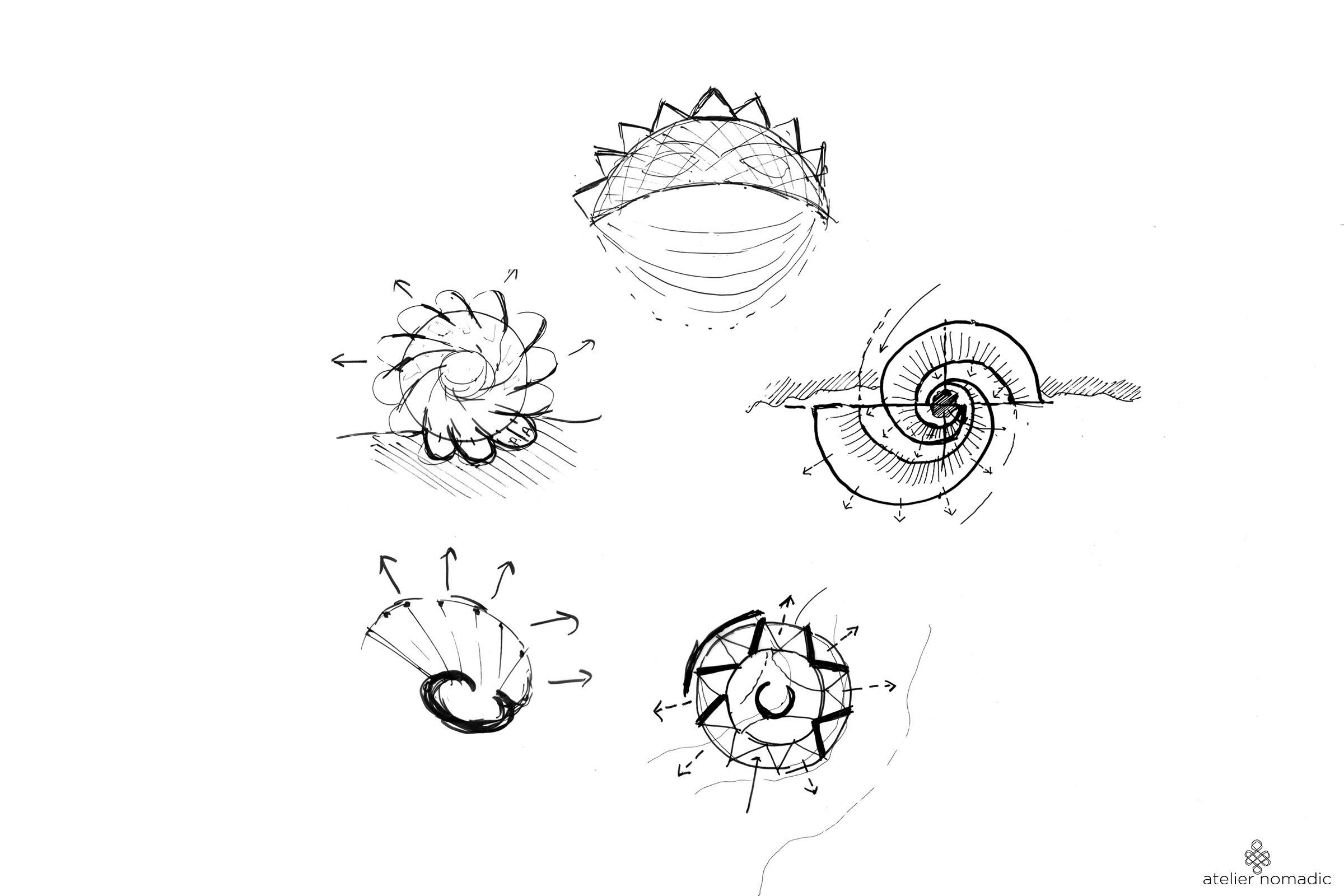 Shamana peninsula, Dominican Republic
Educational centre, residences, restaurant, wellness
Olav Bruin, Louis Thompson, Maddalena Losindaco