Onsen Wellness Retreat, Taiwan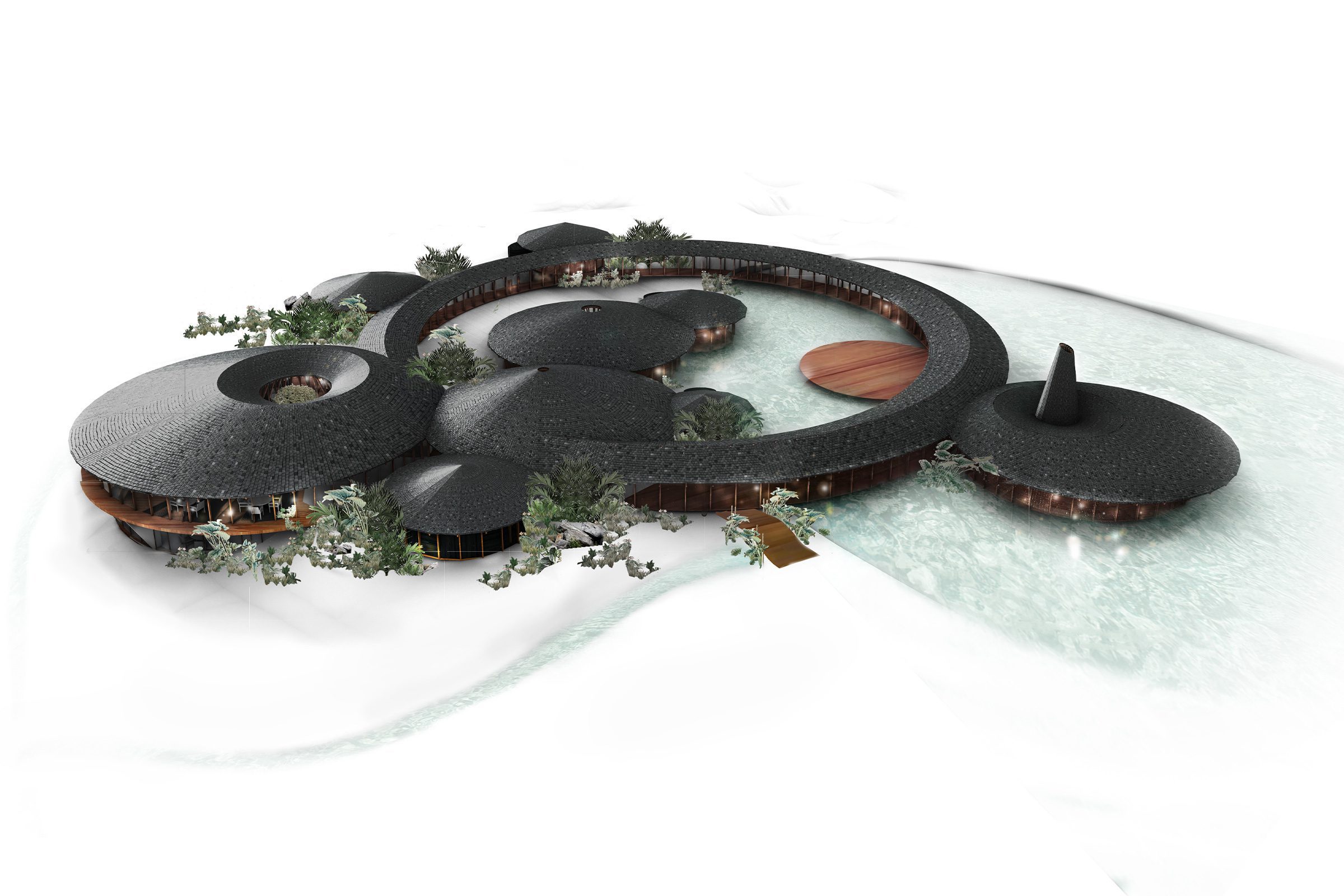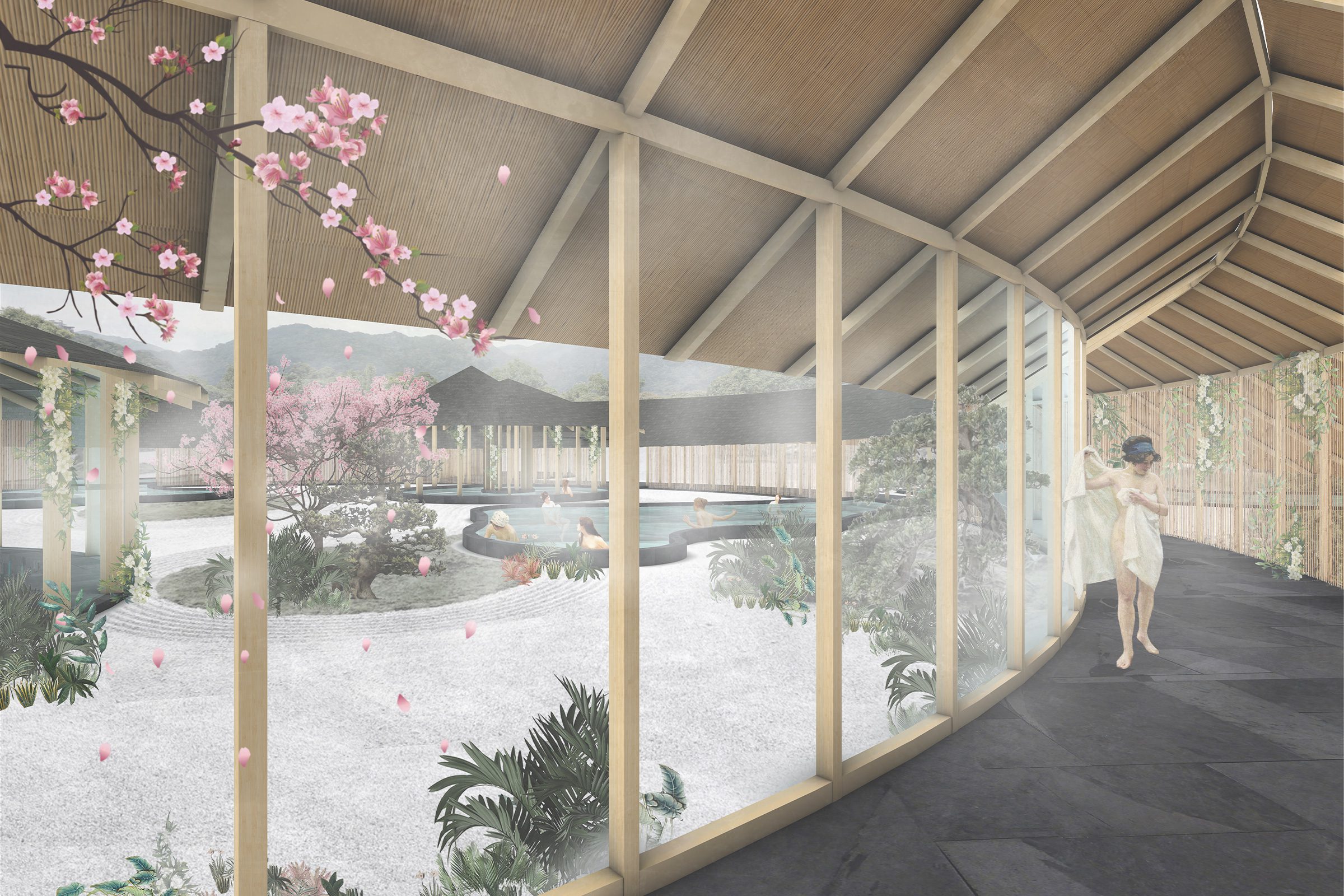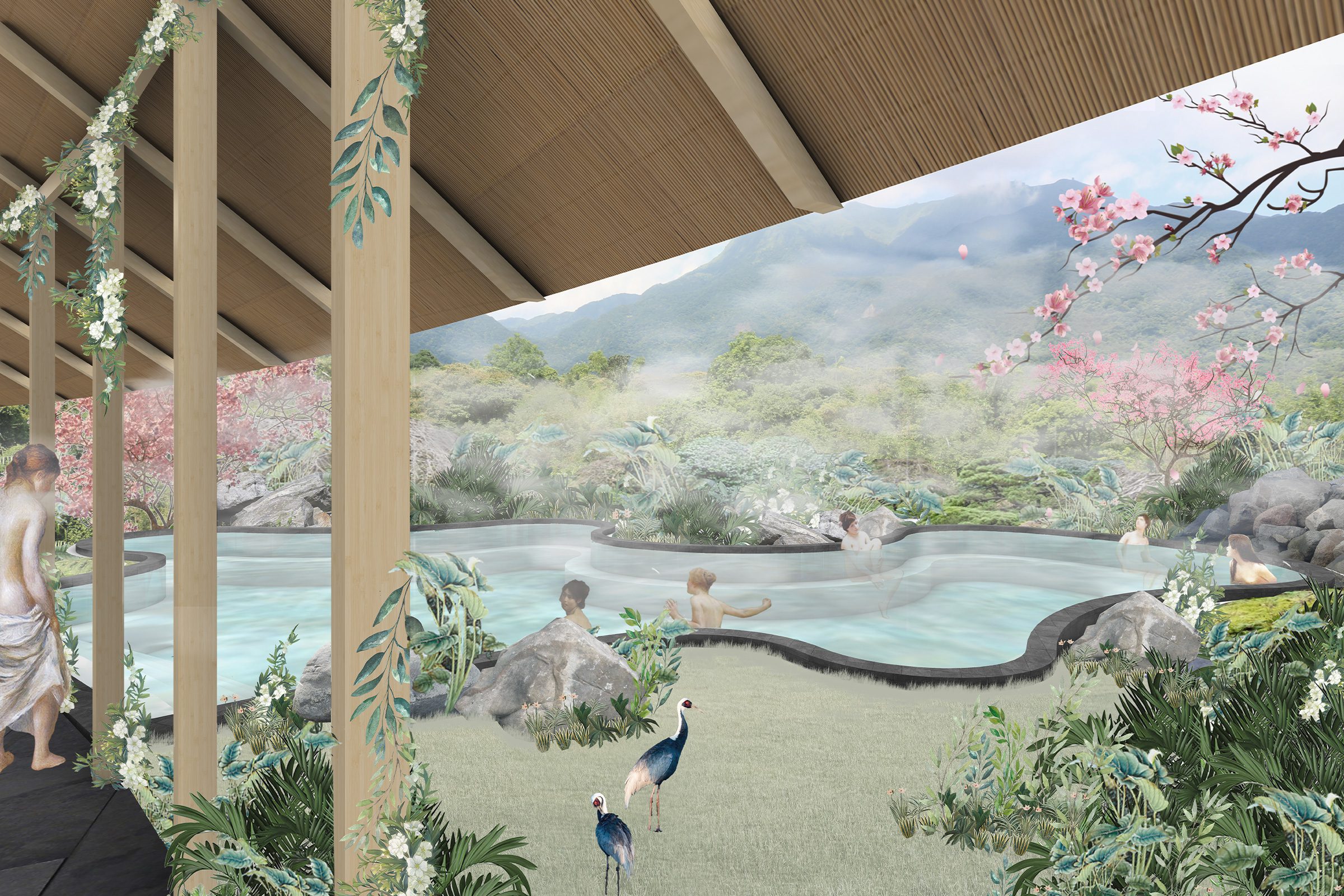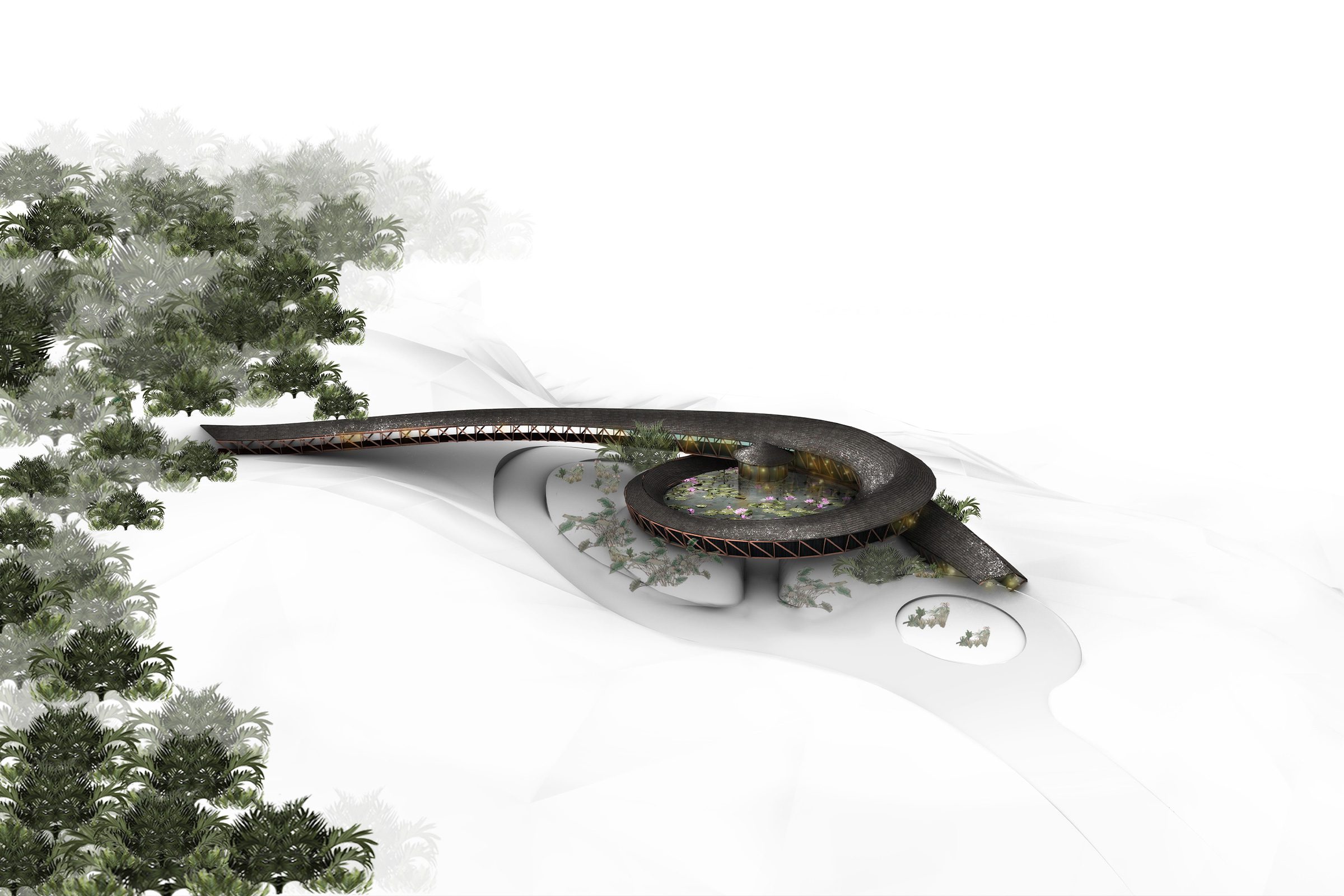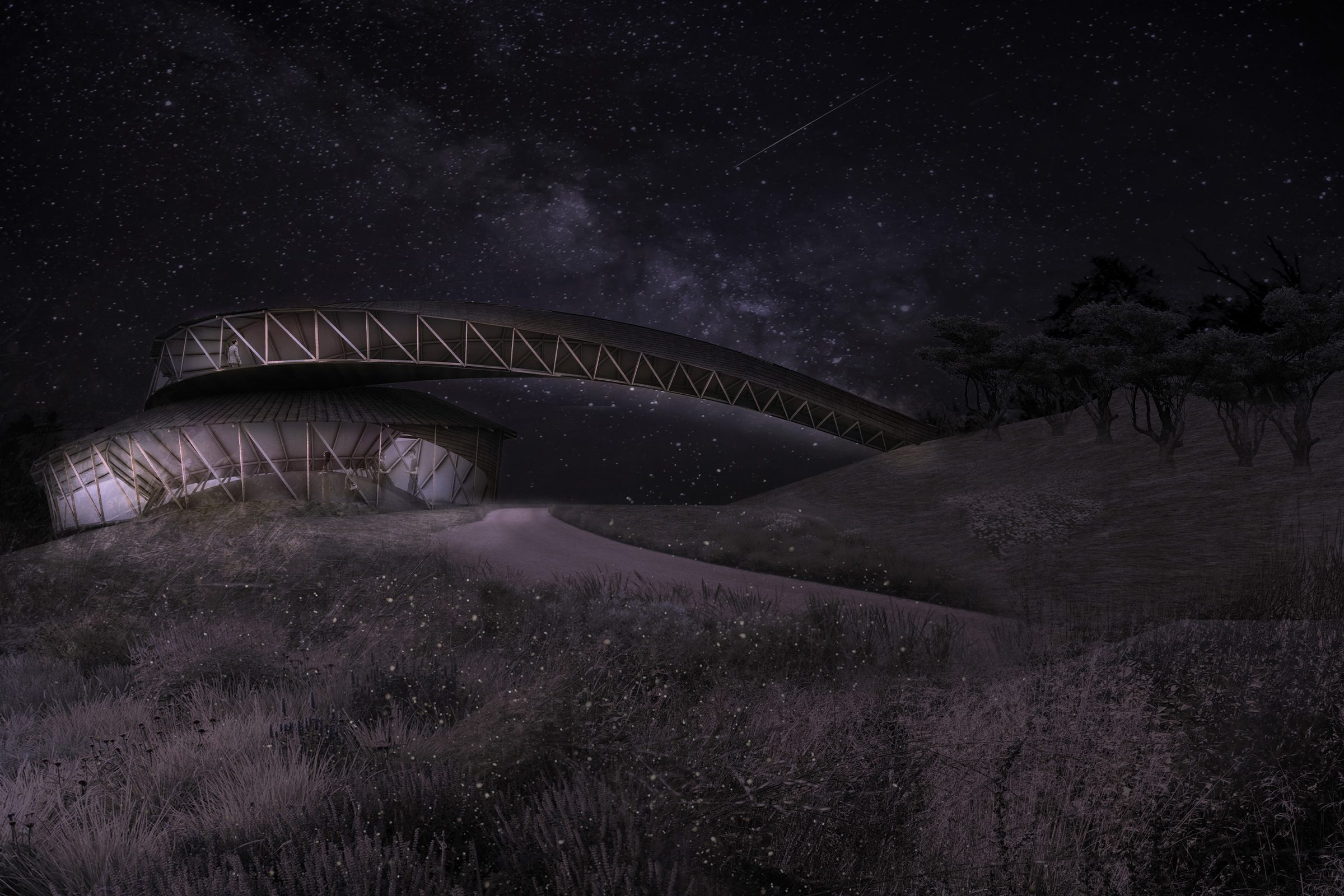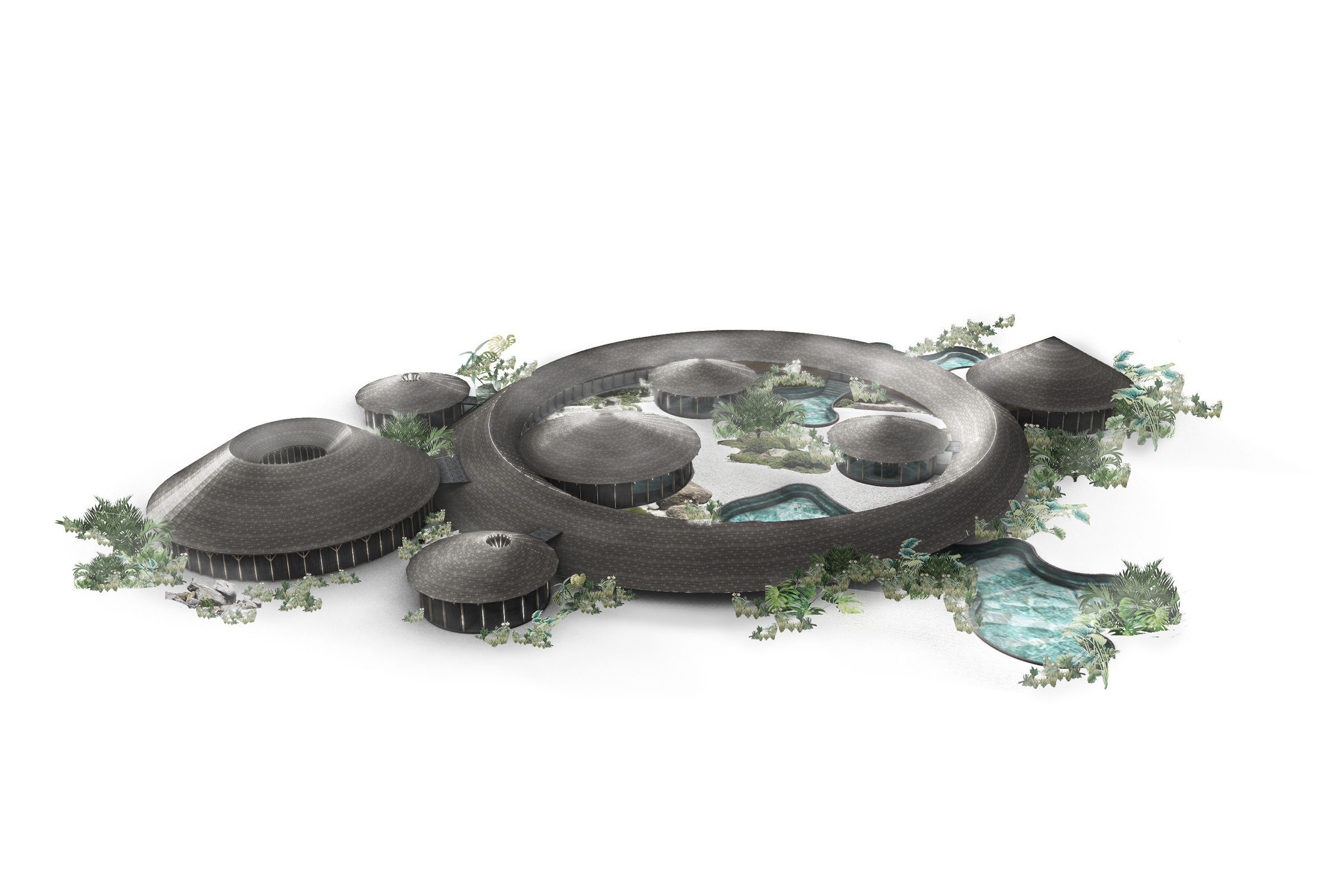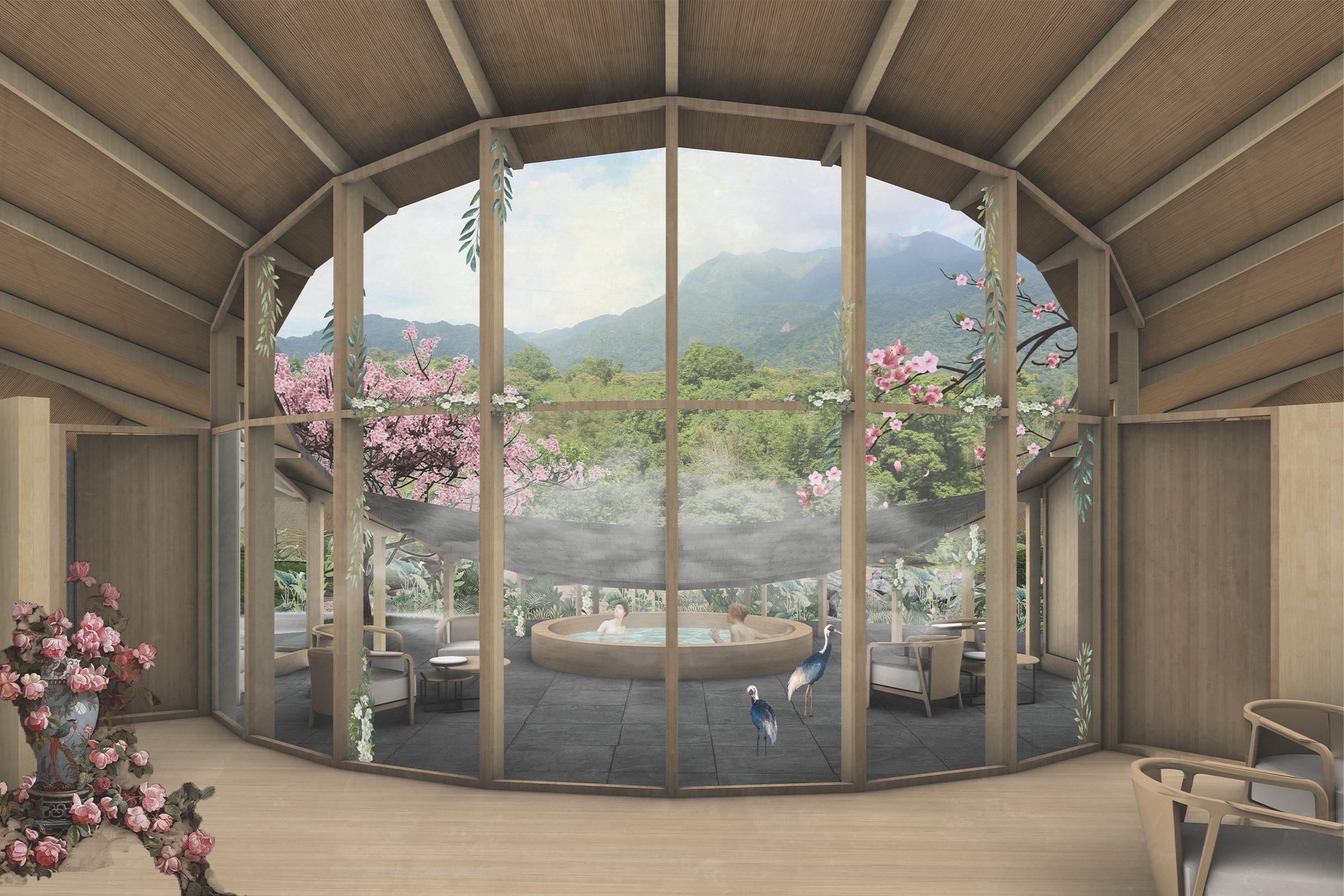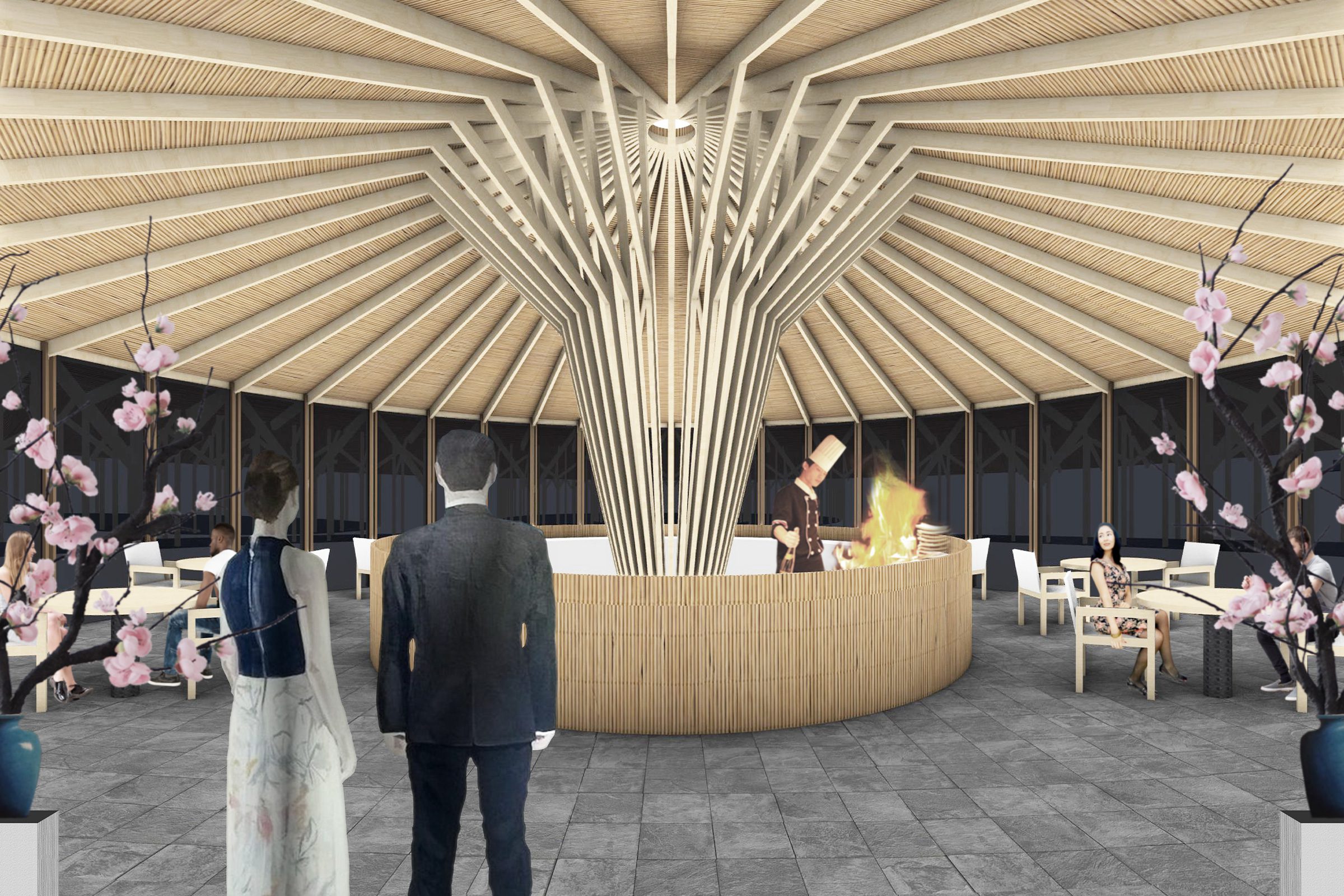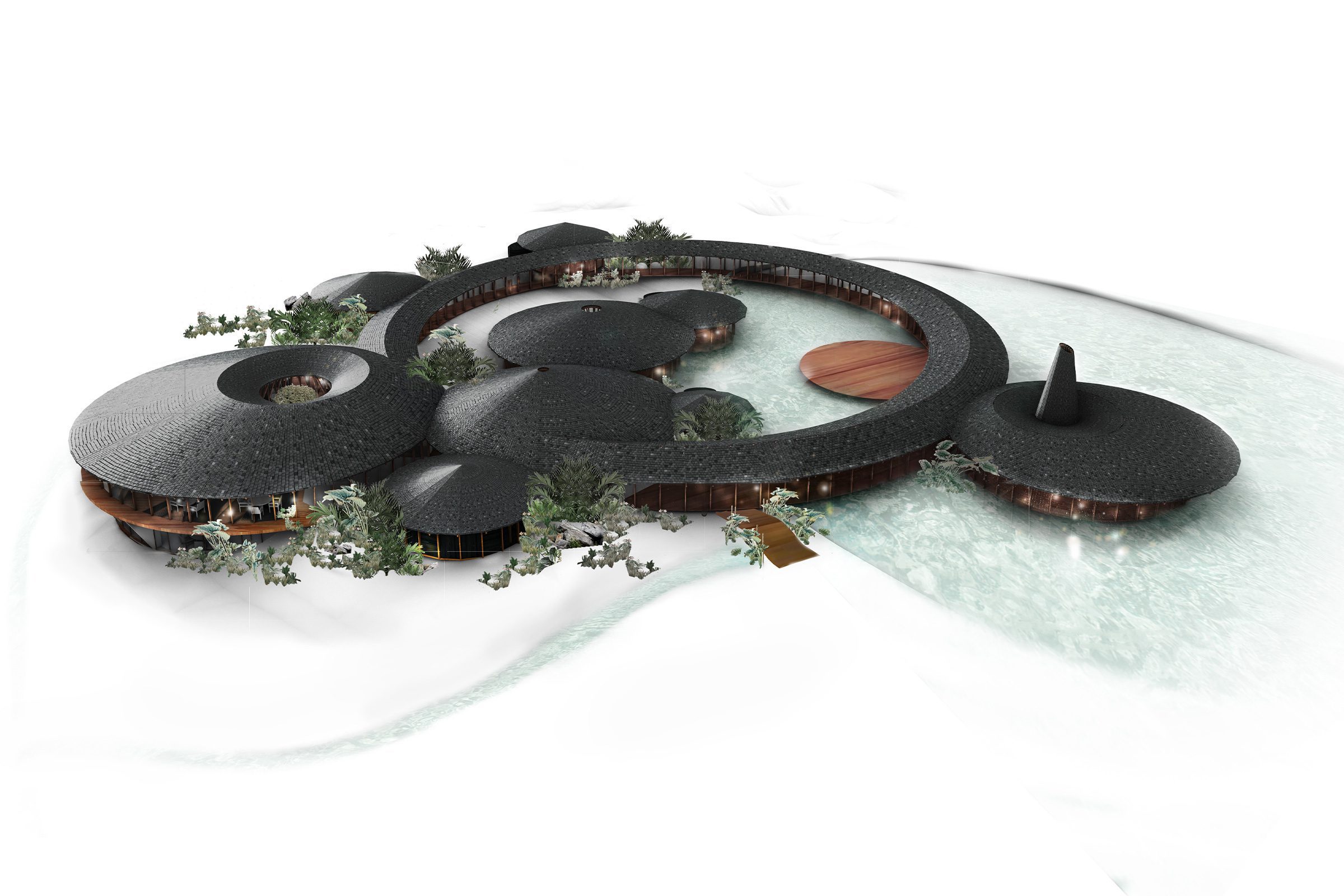 The concept for this project investigates the various forms that water can take like a stream, a vortex or as concentric ripples produced on water's surface when an object is dropped into it. Each of these rings offers different opportunities for private groups and individuals. The serene teahouse is located in the centre of a placid lake offering guests an opportunity for meditation and contemplation.
The simplicity and elegance of traditional Japanese Ryokans featuring tatami flooring and sliding shoji screens have always appealed to our aesthetic; while the creation of rock pools and ponds is a fascinating challenge. Many of these inns have been operational for over a thousand years – the oldest existing hotels in the world – one must therefore assume, that their appeal is timeless.
The values of the project allow us to focus on simplicity, mindfulness and healing, offering us an opportunity to explore biophilic design and man's relationship with nature.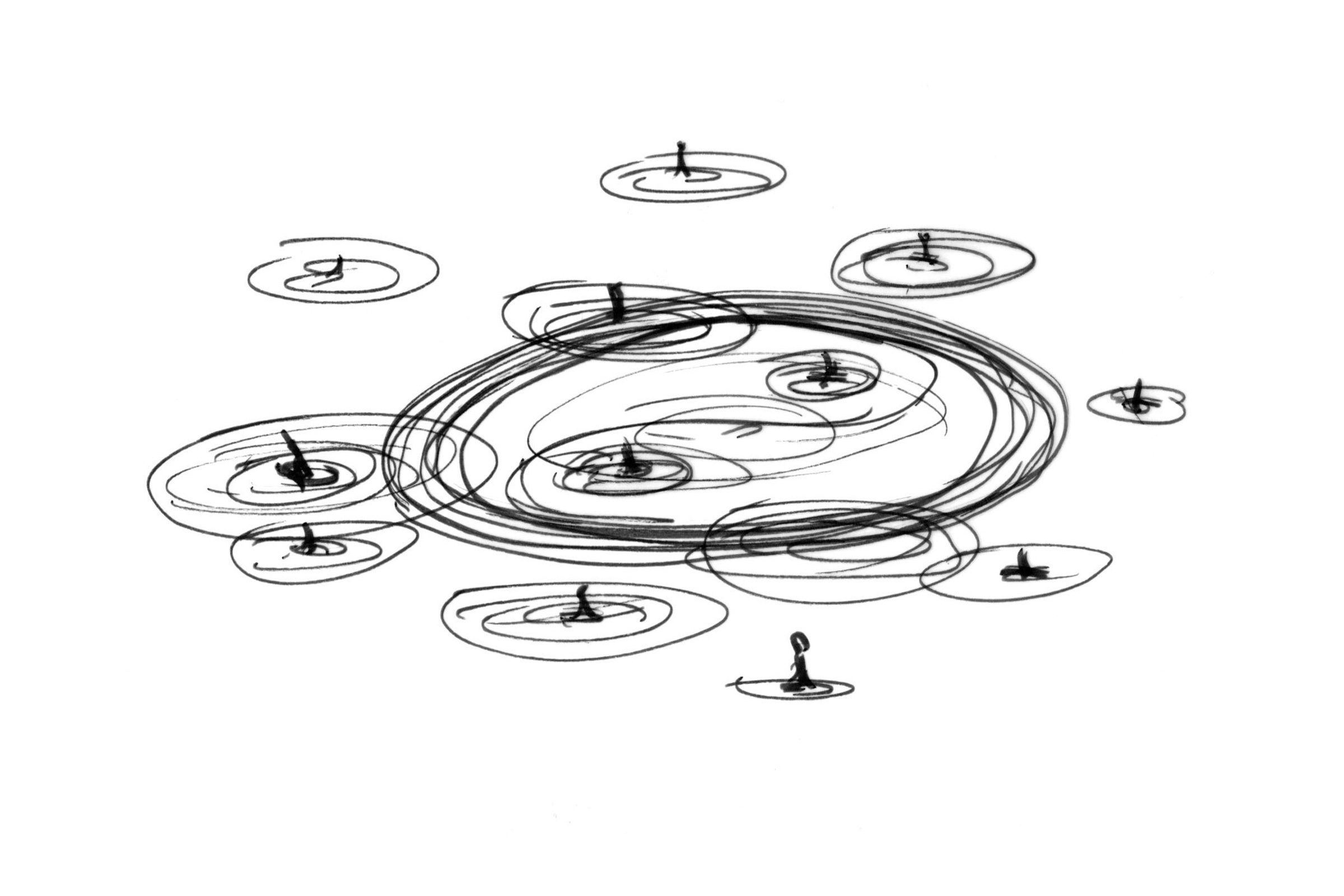 Onsen, organic restaurant, guest accommodation