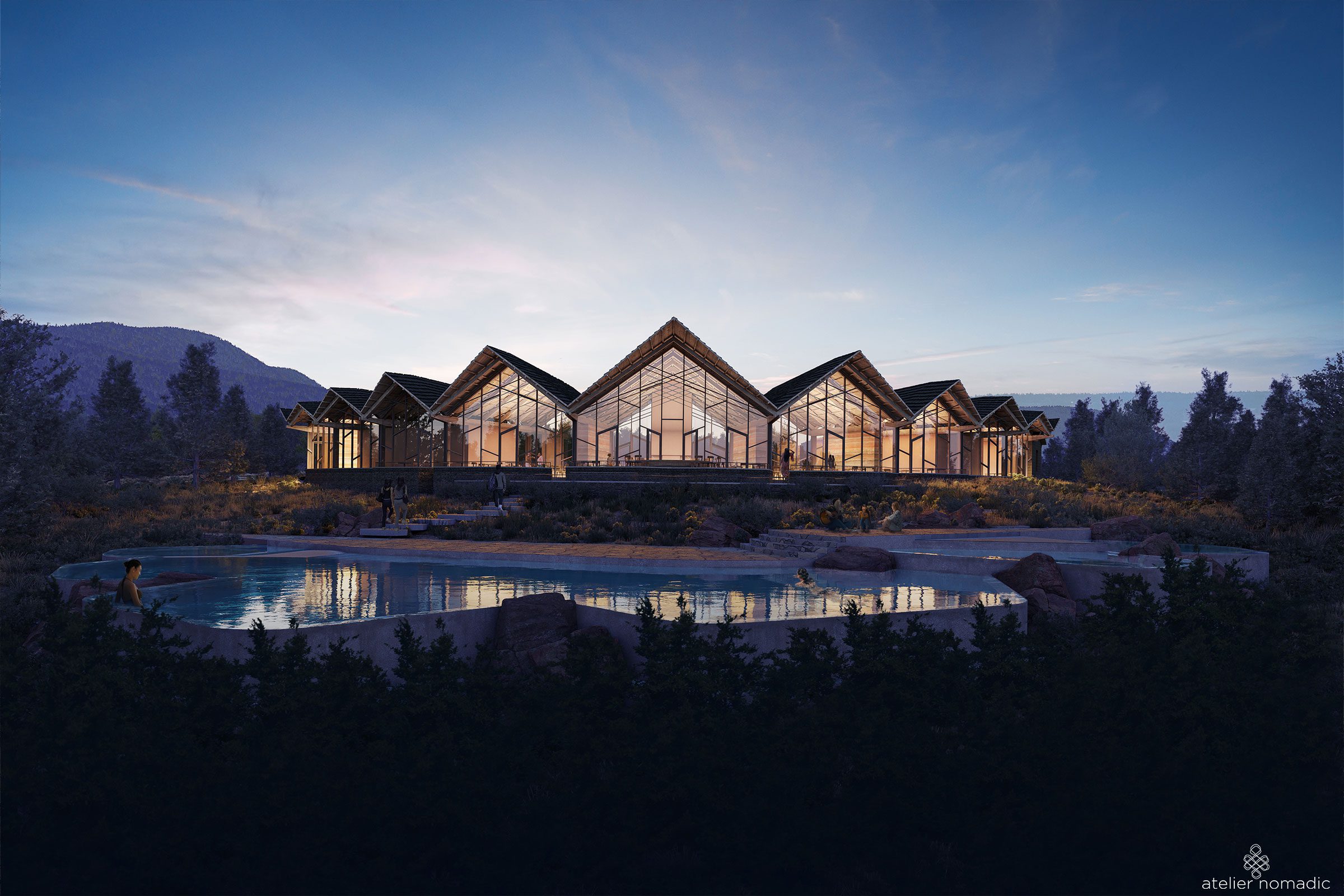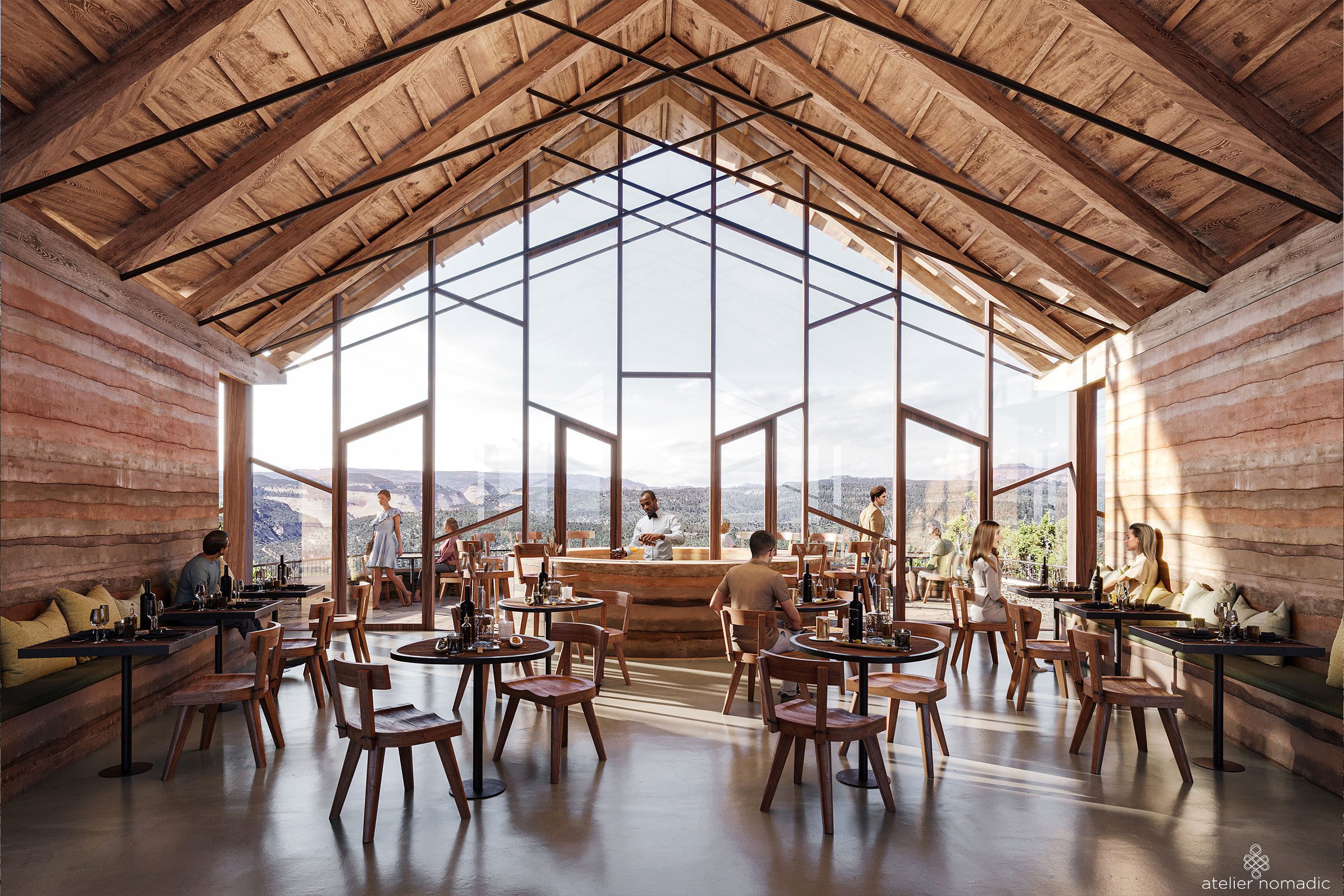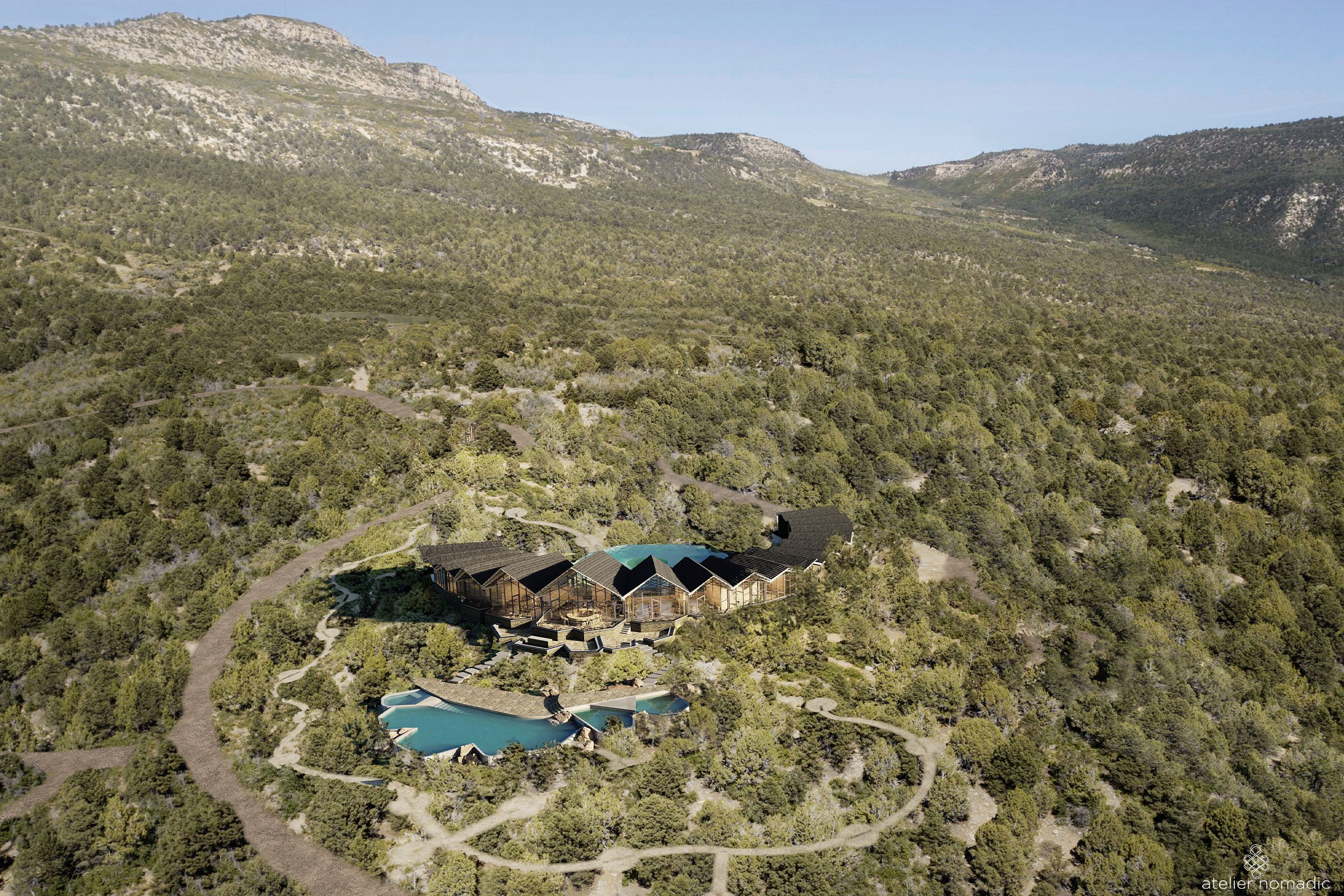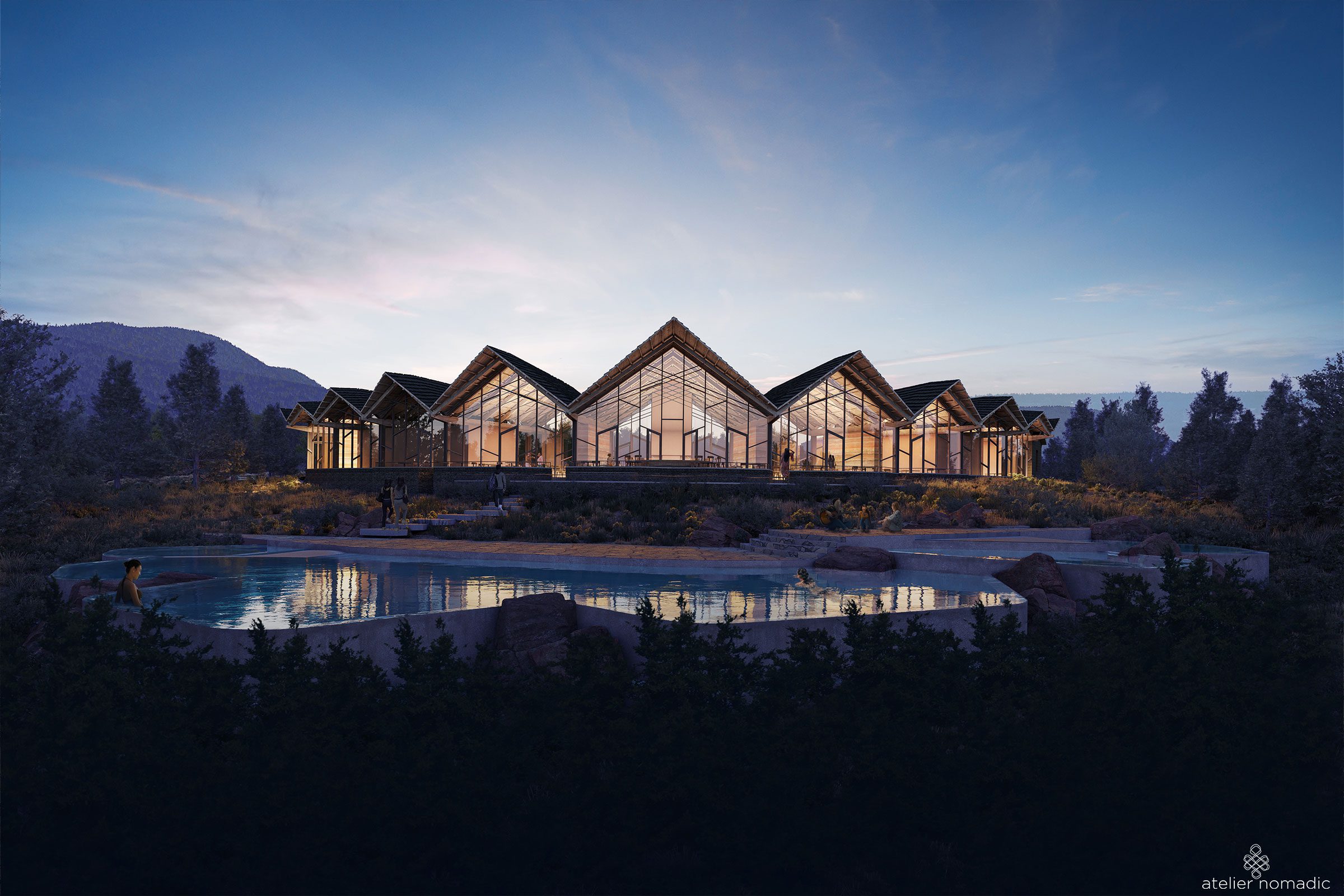 Covering 1,110 acres, just a mile from the edge of the national park in Utah, the luxury wilderness retreat will allow guests to stay in one of its 40 suites or homesteads to develop a relationship with the land through the guiding principles of preservation and sustainability.
The property will set a new standard for gateway communities, one that inspires guests to not only be a part of the land's continued story, but to become equal stewards of it.
There is a central lodge with shared amenities to develop a sense of community among guests. These include a restaurant, library, observatory, lounge, natural swimming pool, and even an aquaponic greenhouse.
The architecture is inspired by the parkitecture tradition, providing an atmosphere that is both cozy and spatious, made from earthy materials such as rammed earth, natural stone, timber and iron details.
Through panoramic windows and wraparound terraces, guests will have panoramic views across the national park from sunrise at the east till sunset at the west.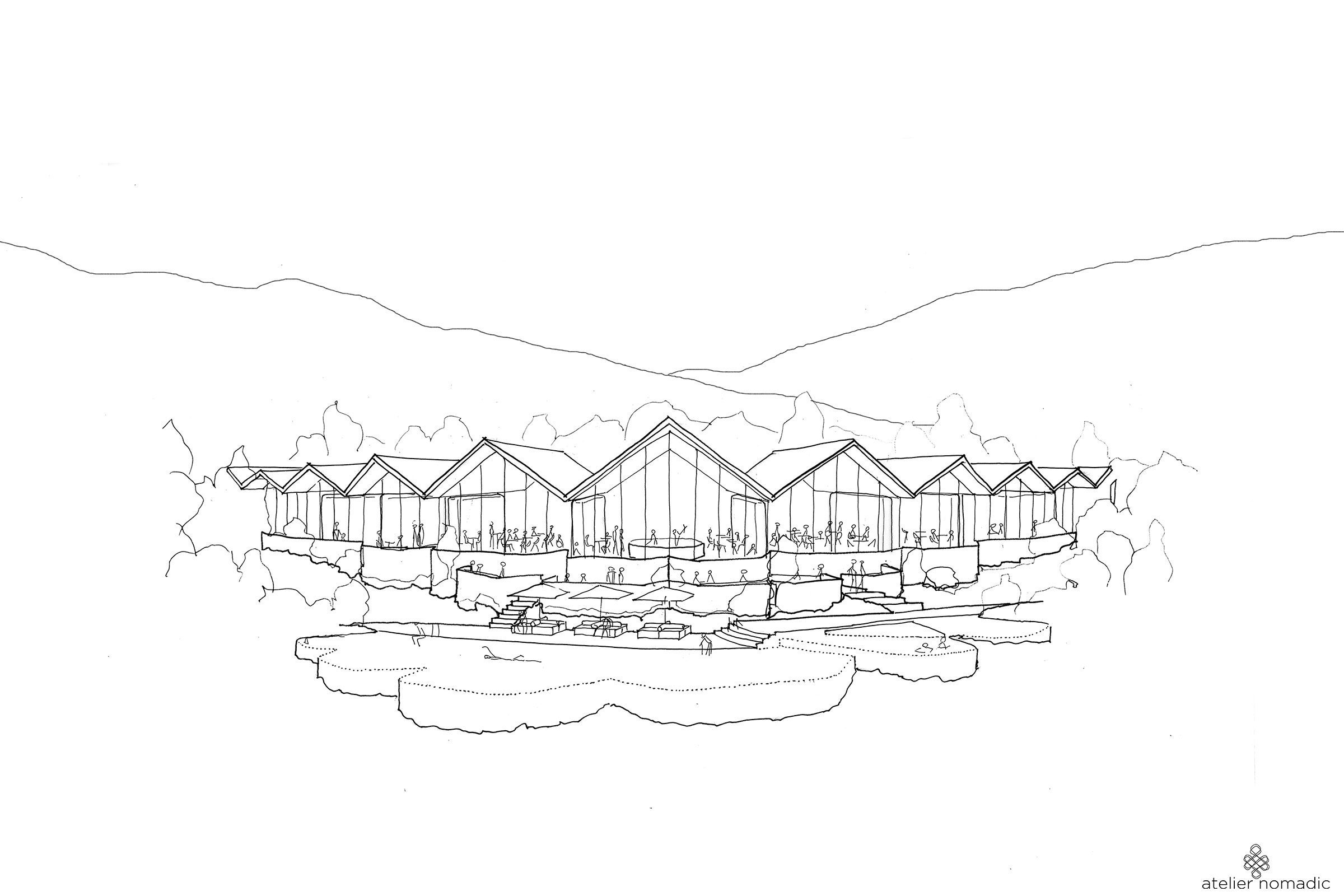 restaurant, lounge, fine dining restaurant, reception, spa & aquaponics greenhouse.
Olav Bruin, Louis Thompson, Giulia Pastore, Isabelle Barthes