Maribor river pavilion, Slovenia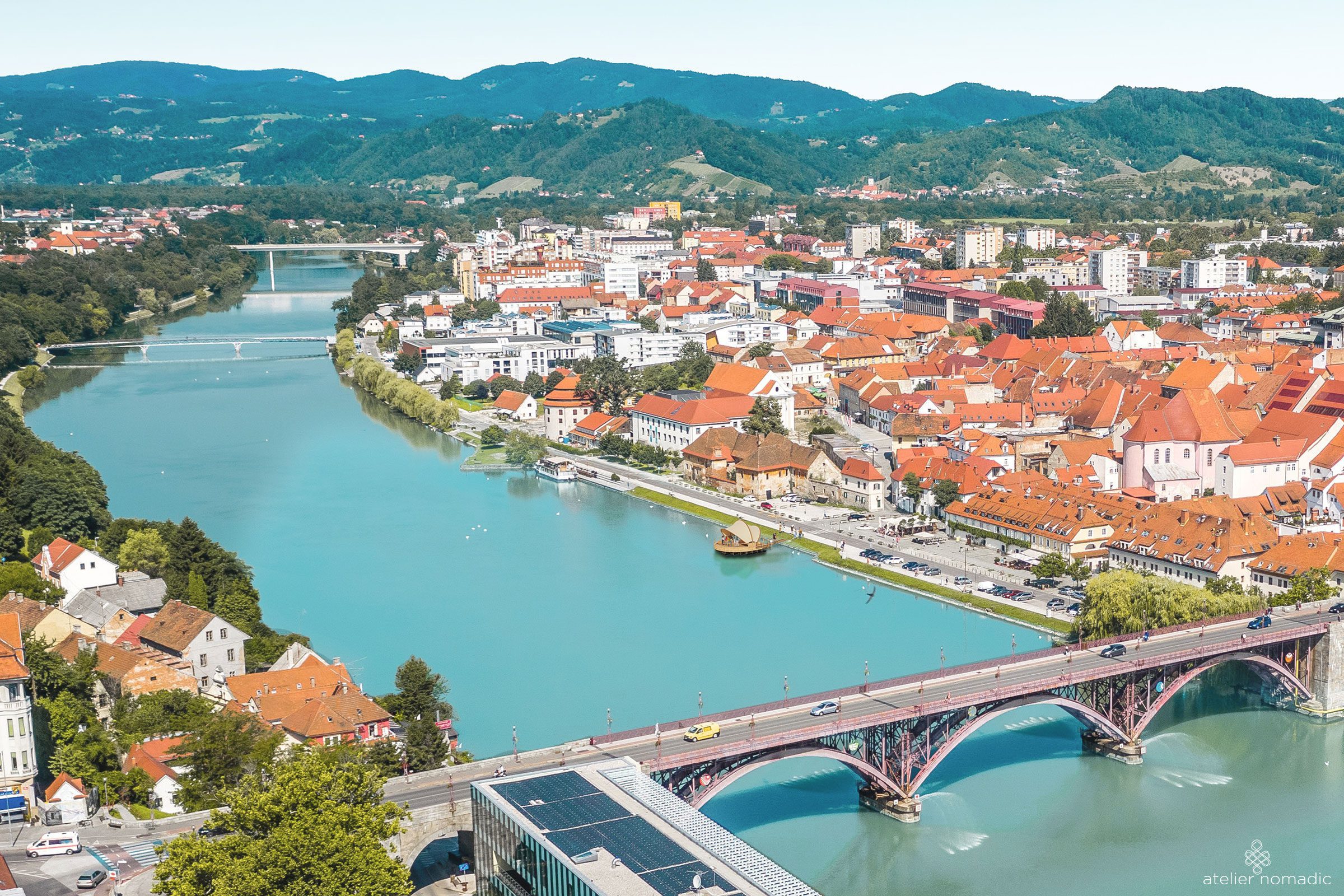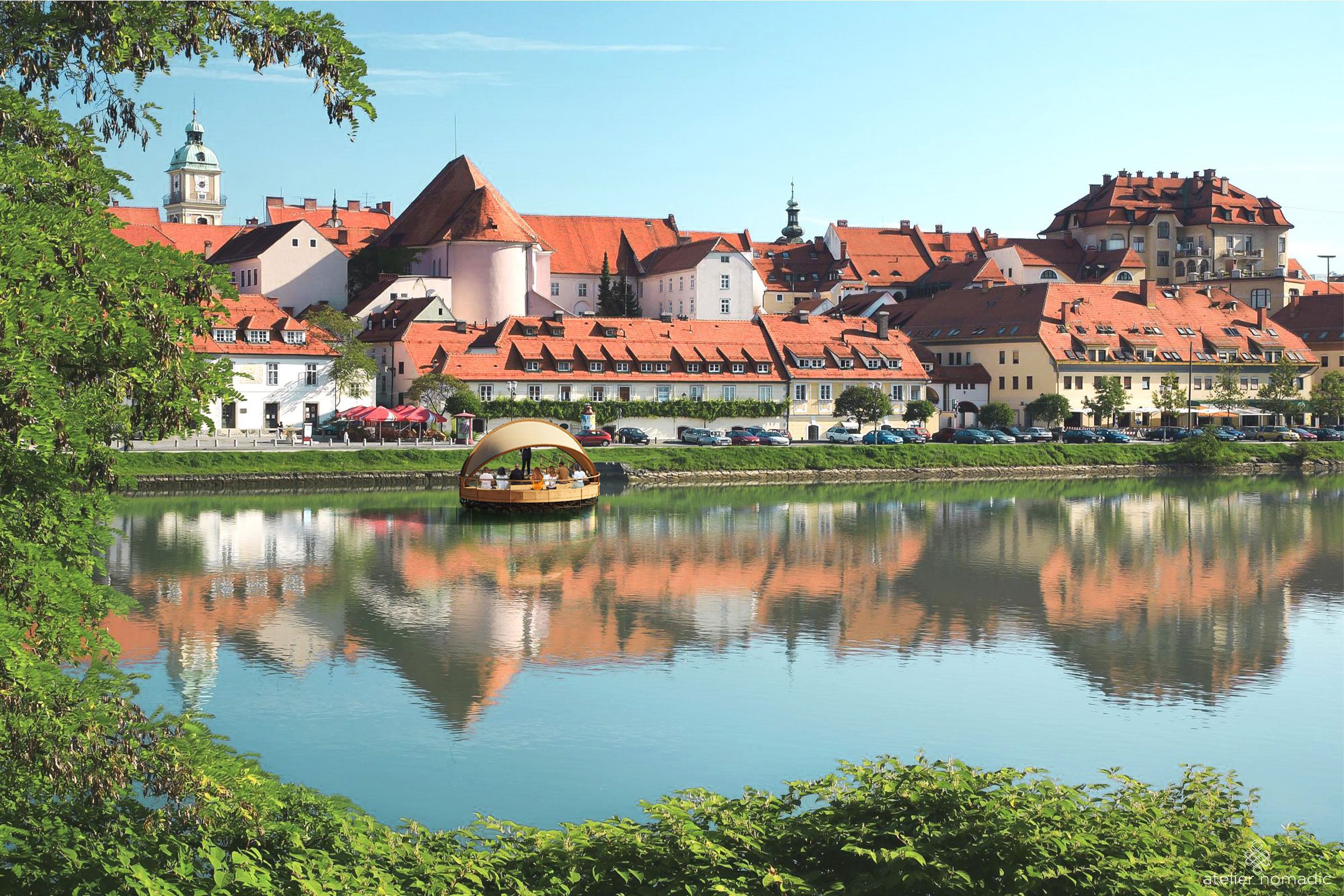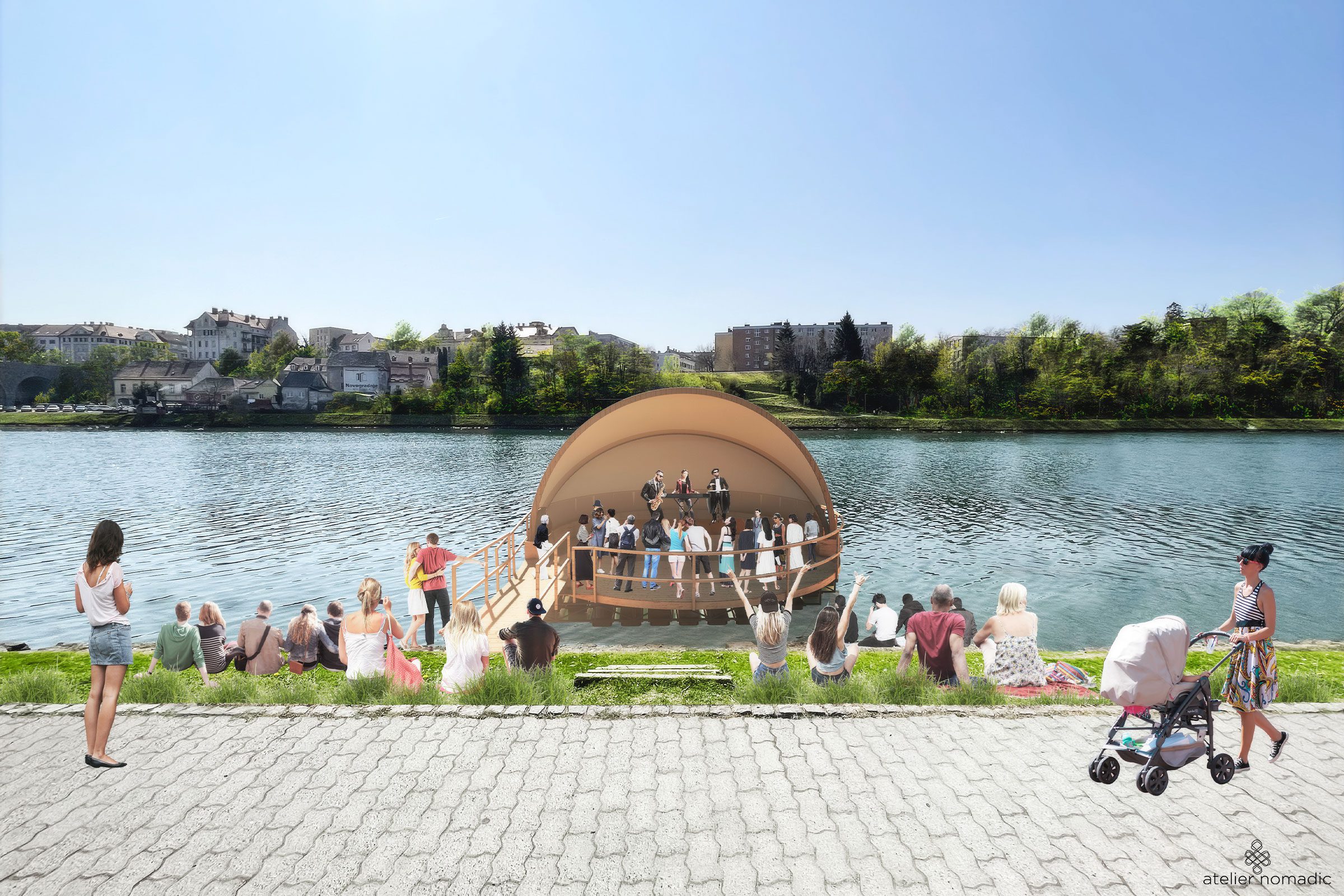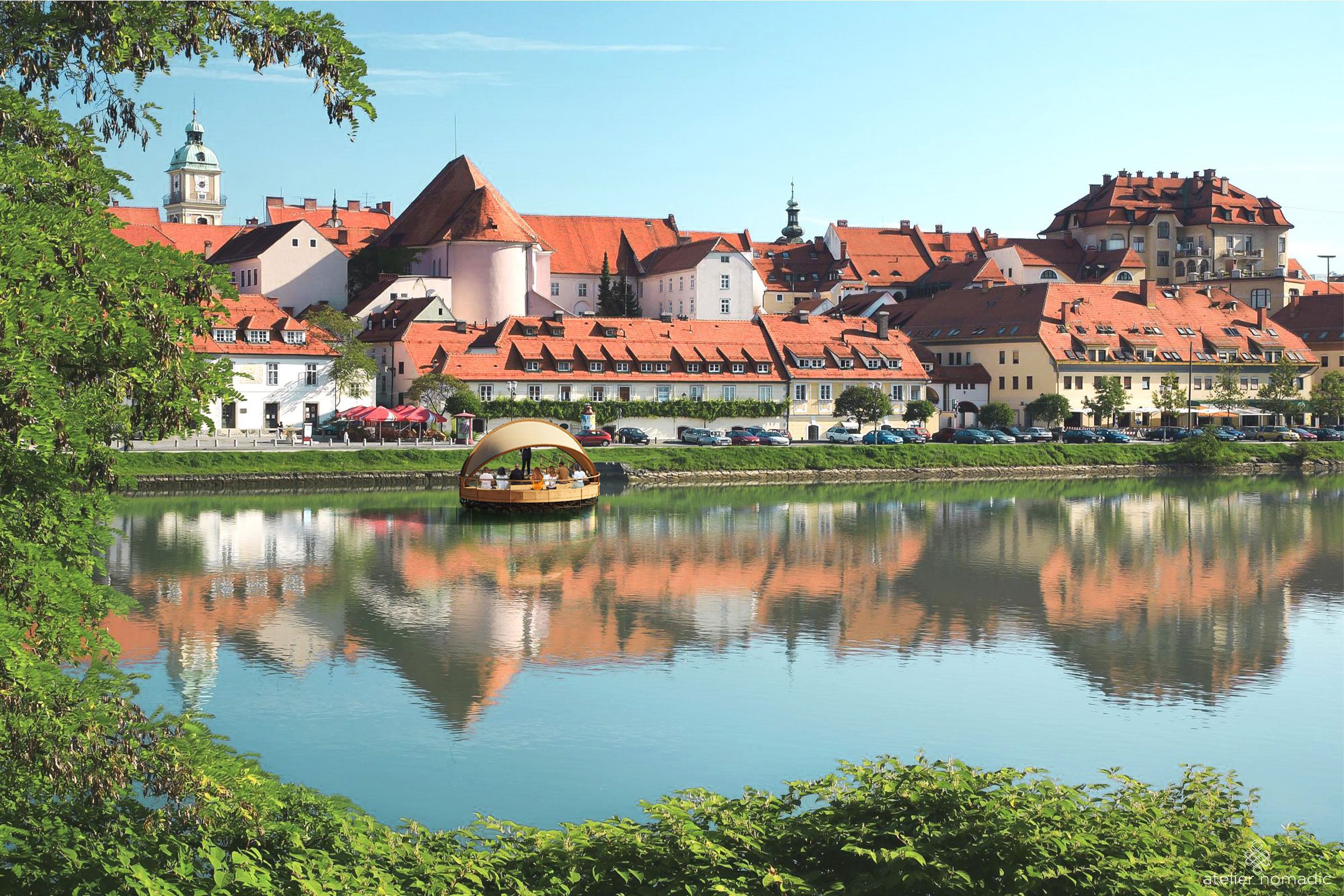 The river pavilion will activate the banks of the Drava River in the city of Maribor. It will host cultural events such as music performances, lectures, wine tasting events or dance acts as a place for contemplation and relaxation by the river.
Its floating presence revives the tradition of rafting that the area has been known for over the past centuries but that came to an end by the construction of the railway in the 19th century that made transportation over water redundant.
The circular appearance of the Pavilion is reminiscent of a music note and allows for a flexibility in use by the different configuration of the furniture elements. The retractable arched roof canopy creates a visual link to the adjacent Old Bridge from 1913.
The roof can be folded down and stowed inside the semi-circular bench for open-air events or during transportation to other locations along the river, allowing for a safe passage under the bridges. The boarding ramp (or bridge) can be rolled onto the main platform during transportation.
Furniture elements have been integrated into the design to accommodate a maximum flexibility of use. These include wooden boxes that can either form a long bench along the perimeter, be combined to create a central stage, be configured into rows of seating or to be stacked into tables.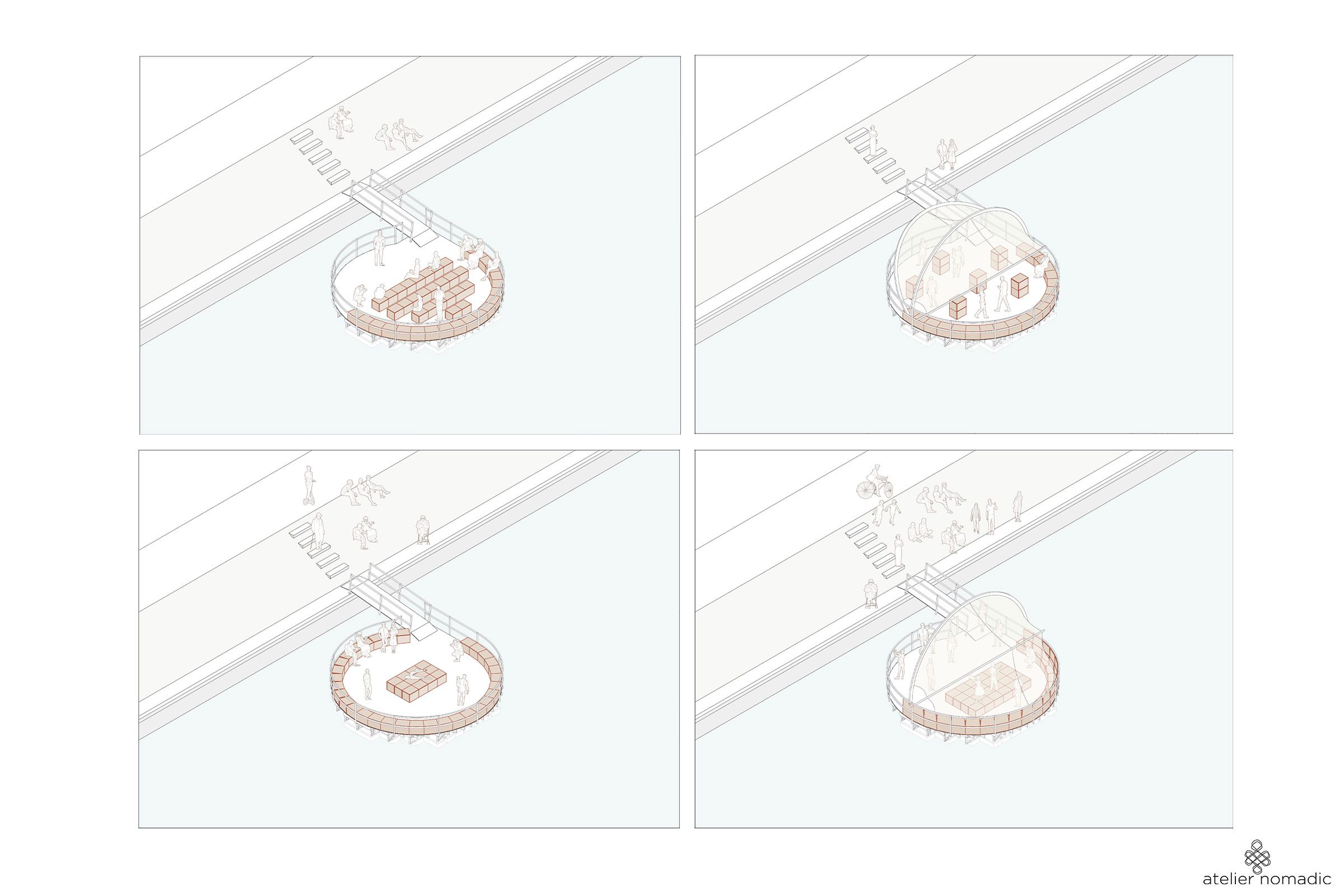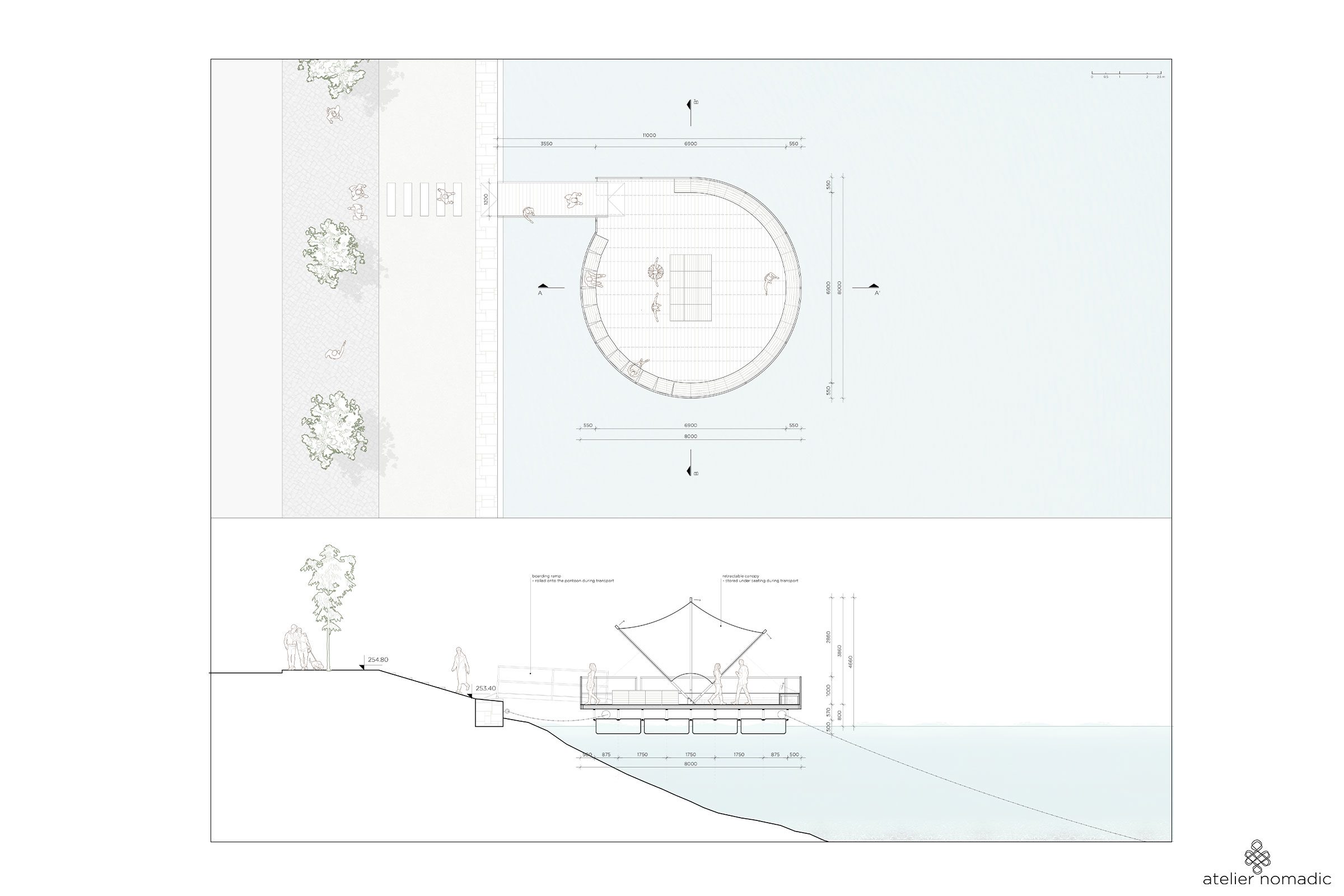 Olav Bruin, Maddalena Losindaco, Raquel Gonta, Luca Fiammetta