Kunda Himalayan Nests, Nepal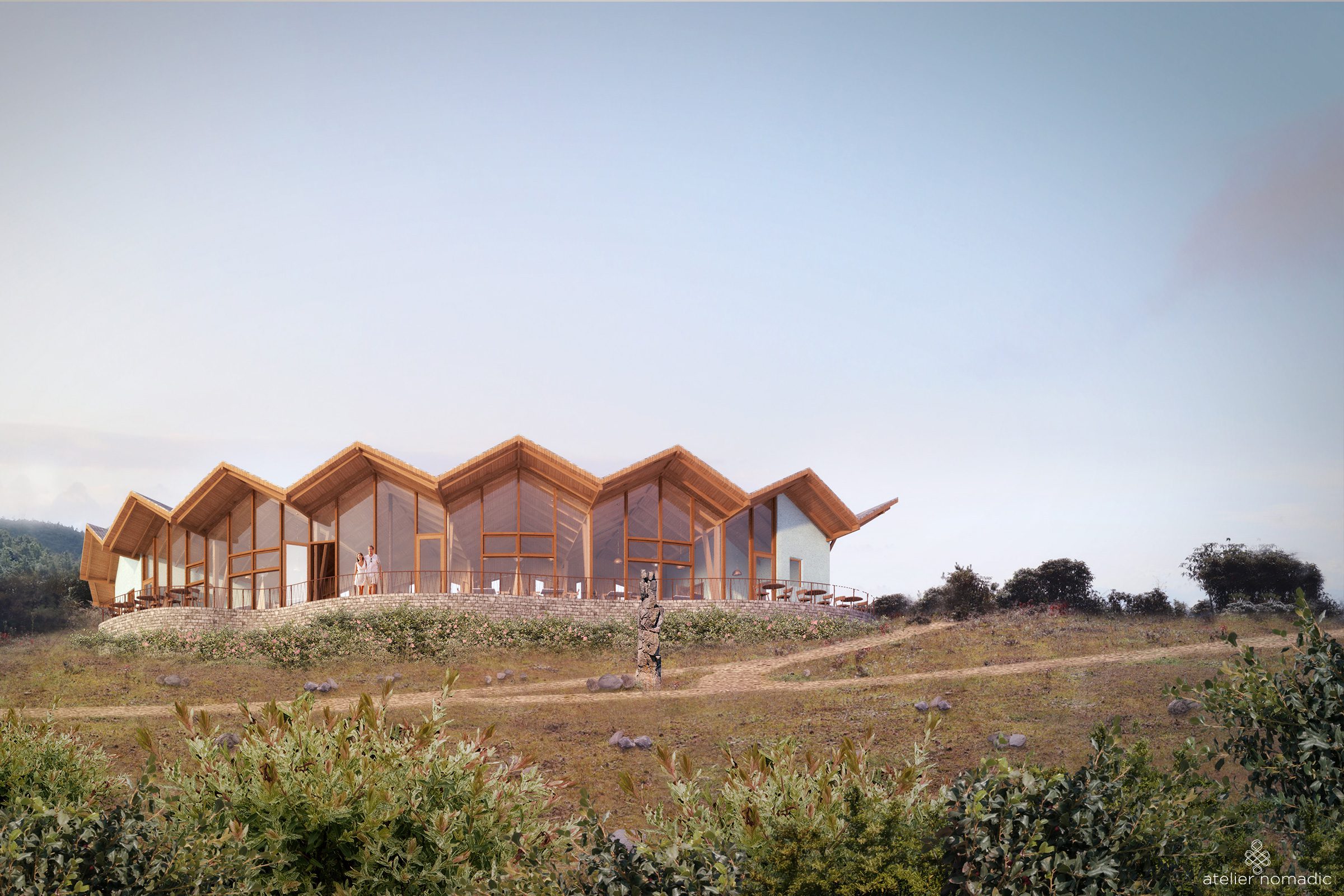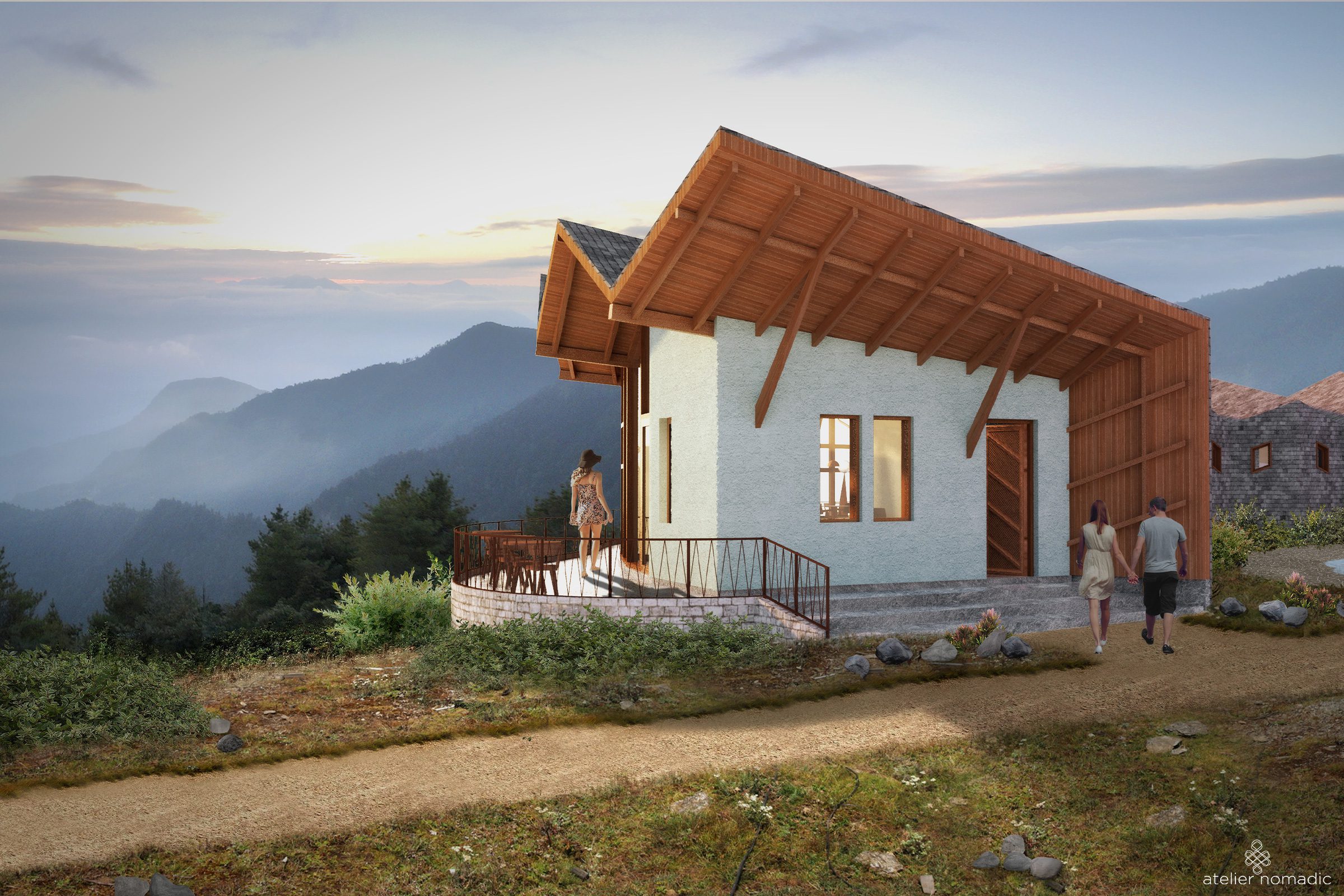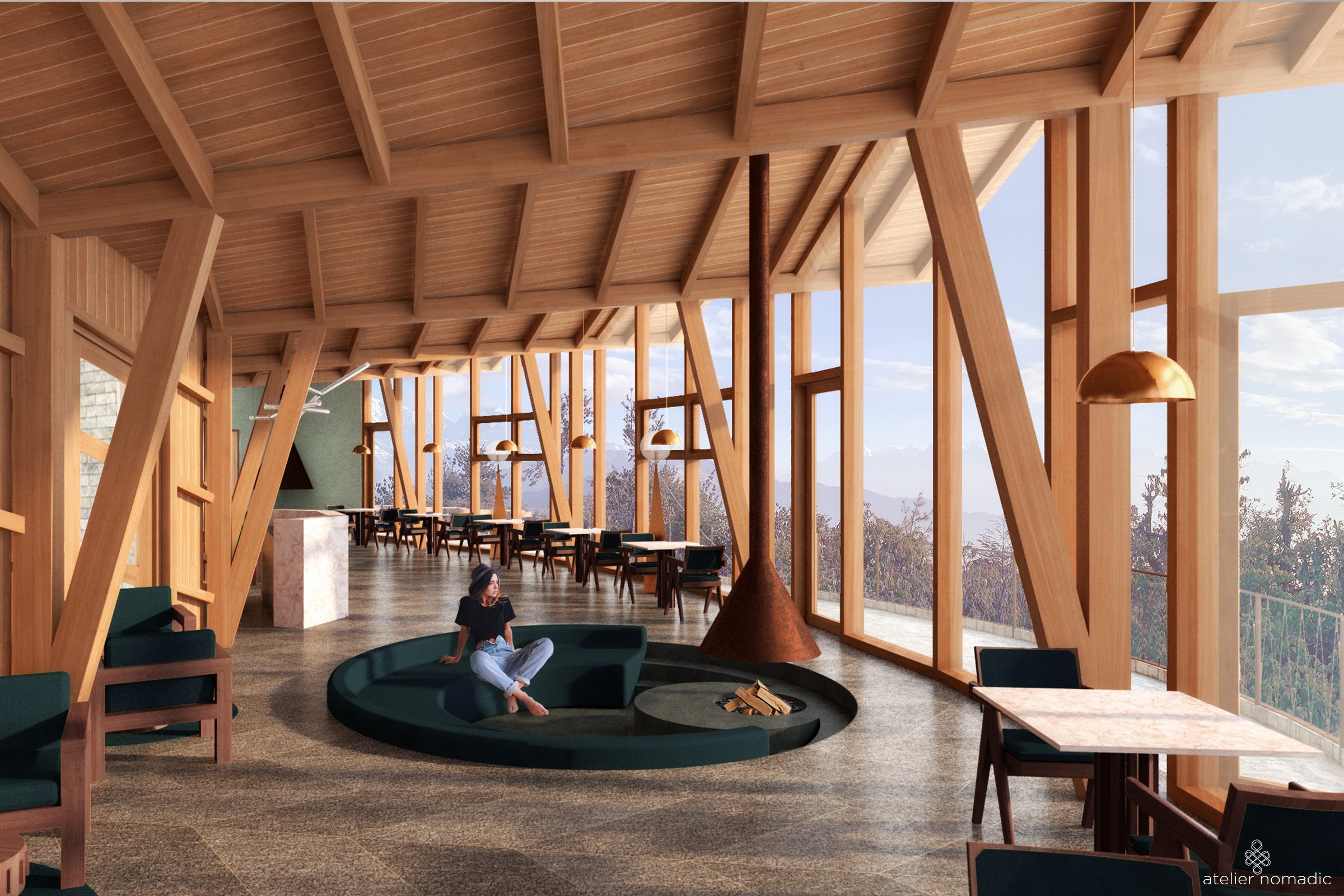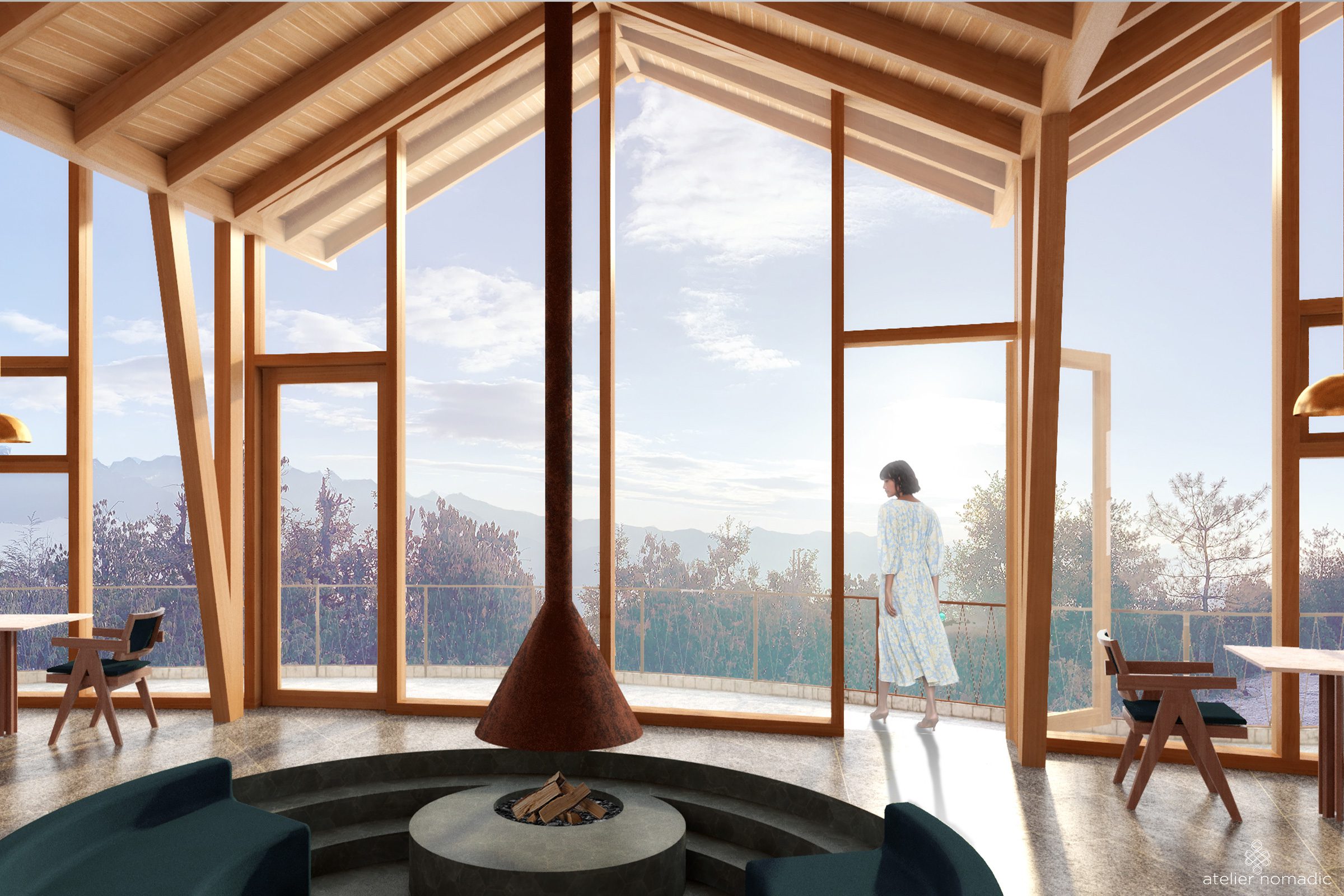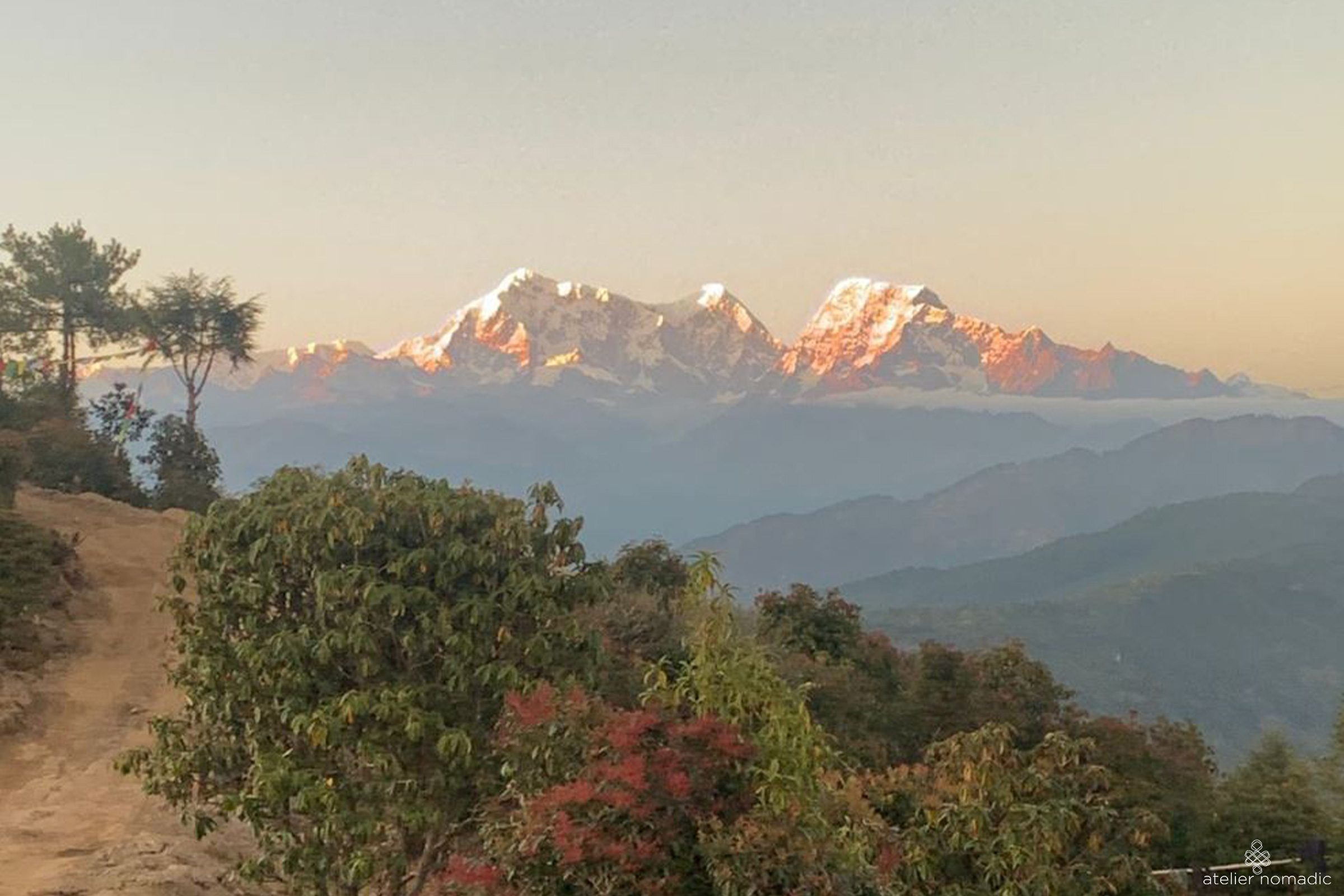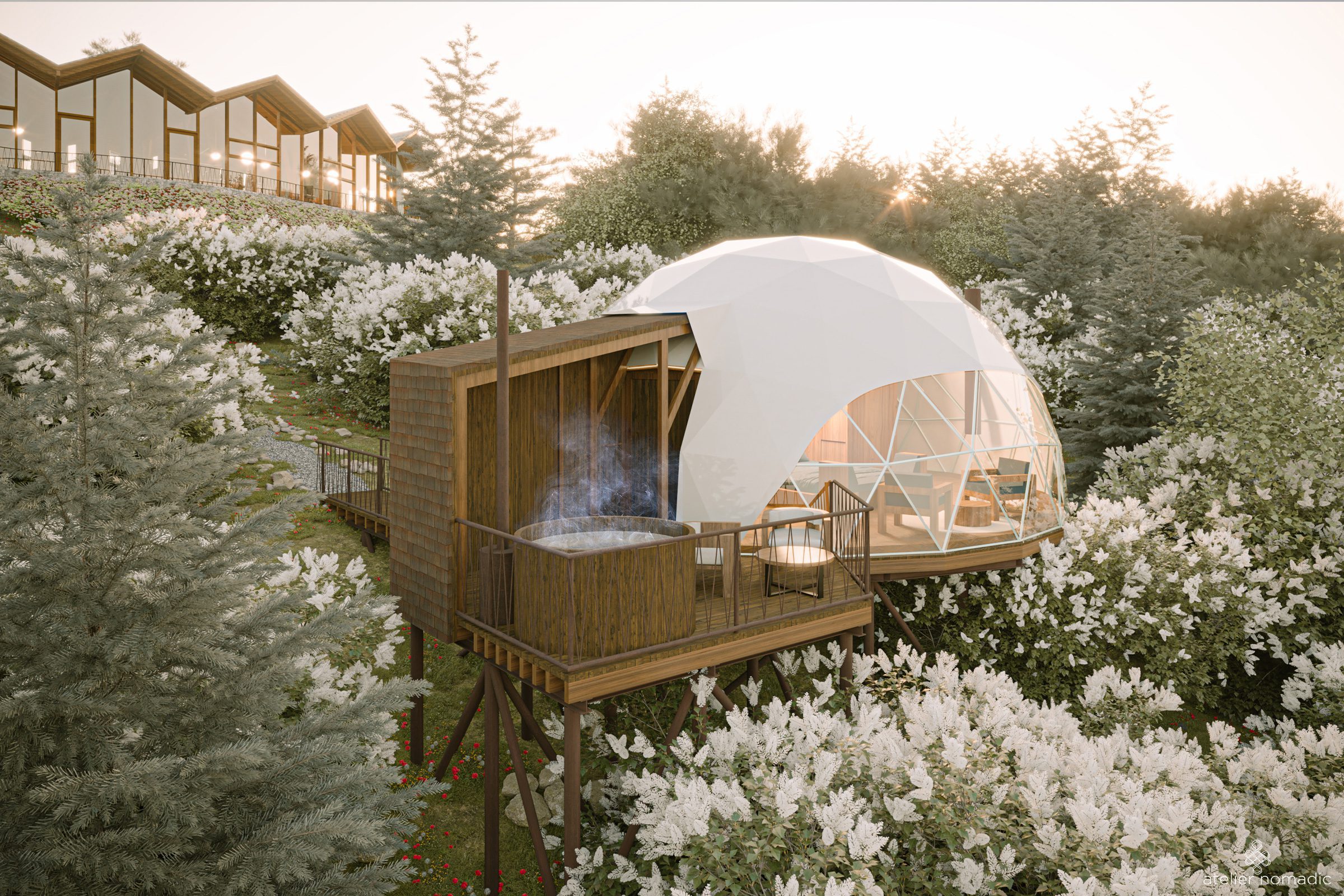 The moment you enter the restaurant Sagarmatha, your gaze is drawn to the magnificent panoramic view of the Himalayas. A grand 6-meter glass façade reveals the awe-inspiring beauty that stretches as far as the eye can see. Here, nature's masterpiece becomes the backdrop for an unforgettable dining experience.
With a curved span of 40 meters, Sagarmatha offers an intimate ambiance, seating up to 32 guests. The design of the restaurant mirrors the majestic curves of the Himalayan range, reflecting the harmonious blend of nature and architecture. It is a sanctuary where luxury meets tranquility, where you can savor exquisite flavors while being immersed in the sublime beauty of your surroundings.
Sagarmatha is committed to sustainability and community engagement. The restaurant serves as the hub of a vibrant ecosystem, with the local community playing an integral role with the farm-to-table dining that supports local farmers.
Storytelling takes center stage at the fireplace, where ancient legends, folklore, and tales of the mighty Himalayas come alive. It is a celebration of heritage, a bridge between past and present, and an invitation to forge connections with the soul of Nepal.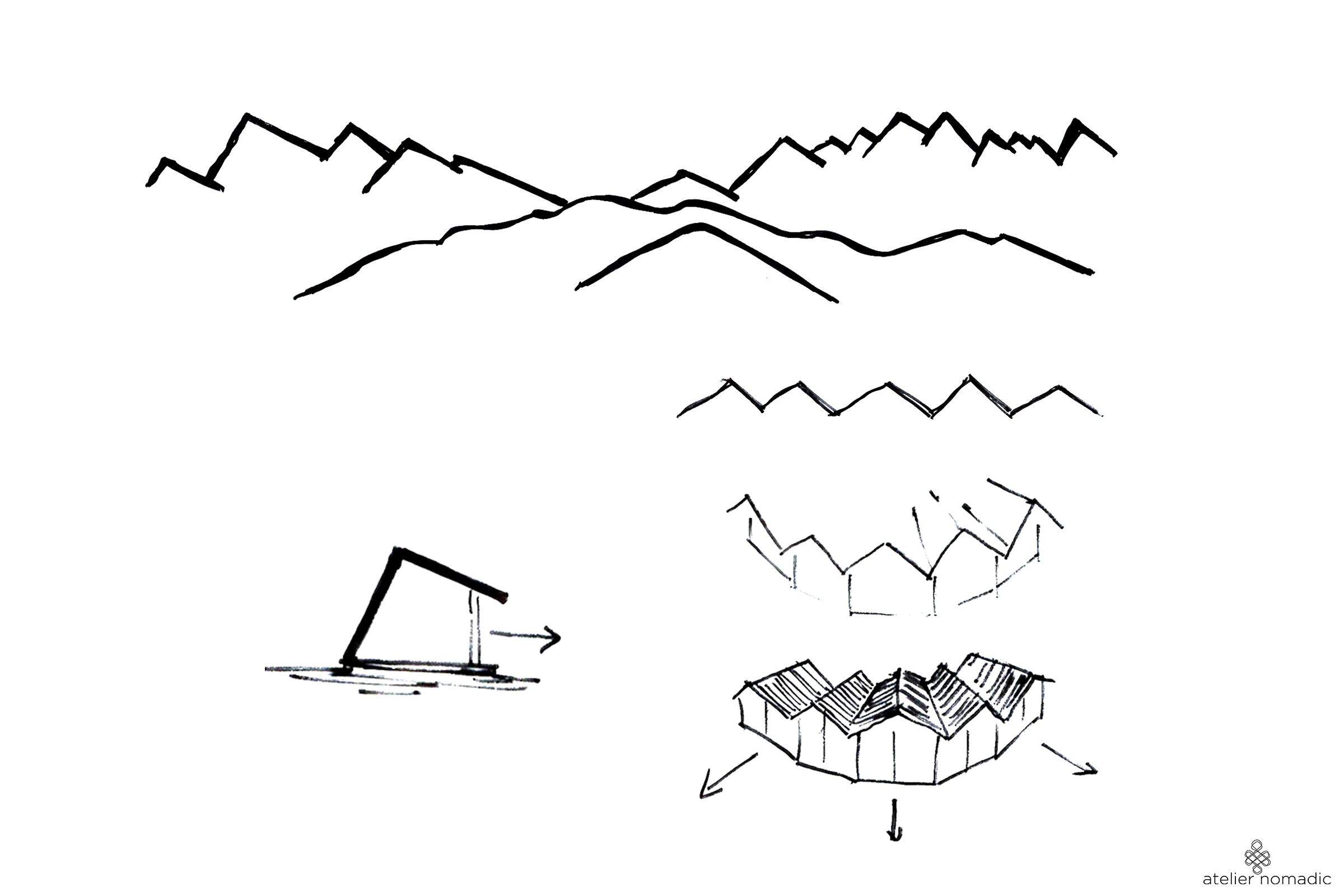 Restaurant, lounge, wellness & 12 guest accommodation domes
Olav Bruin, Louis Thompson, Giulia Pastore.
Wellness
The wellness center appears as a composition of mysterious solid rings that can stand the harsh mountain weather conditions. The spa inside is a sanctuary to offer protection for the guests to practice wellness activities whatever the weather. The skylight-lit interior spaces invite to relax and contemplate.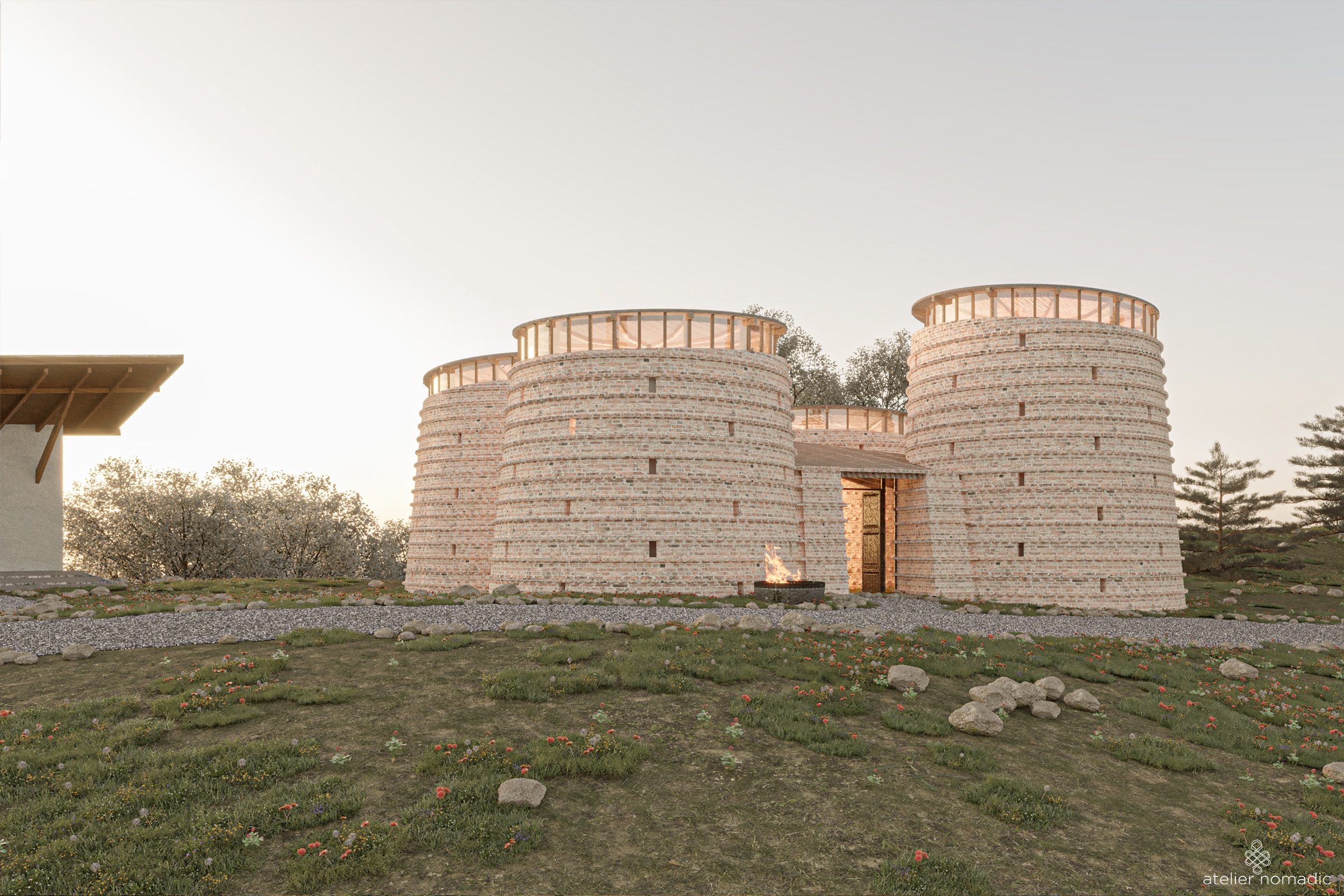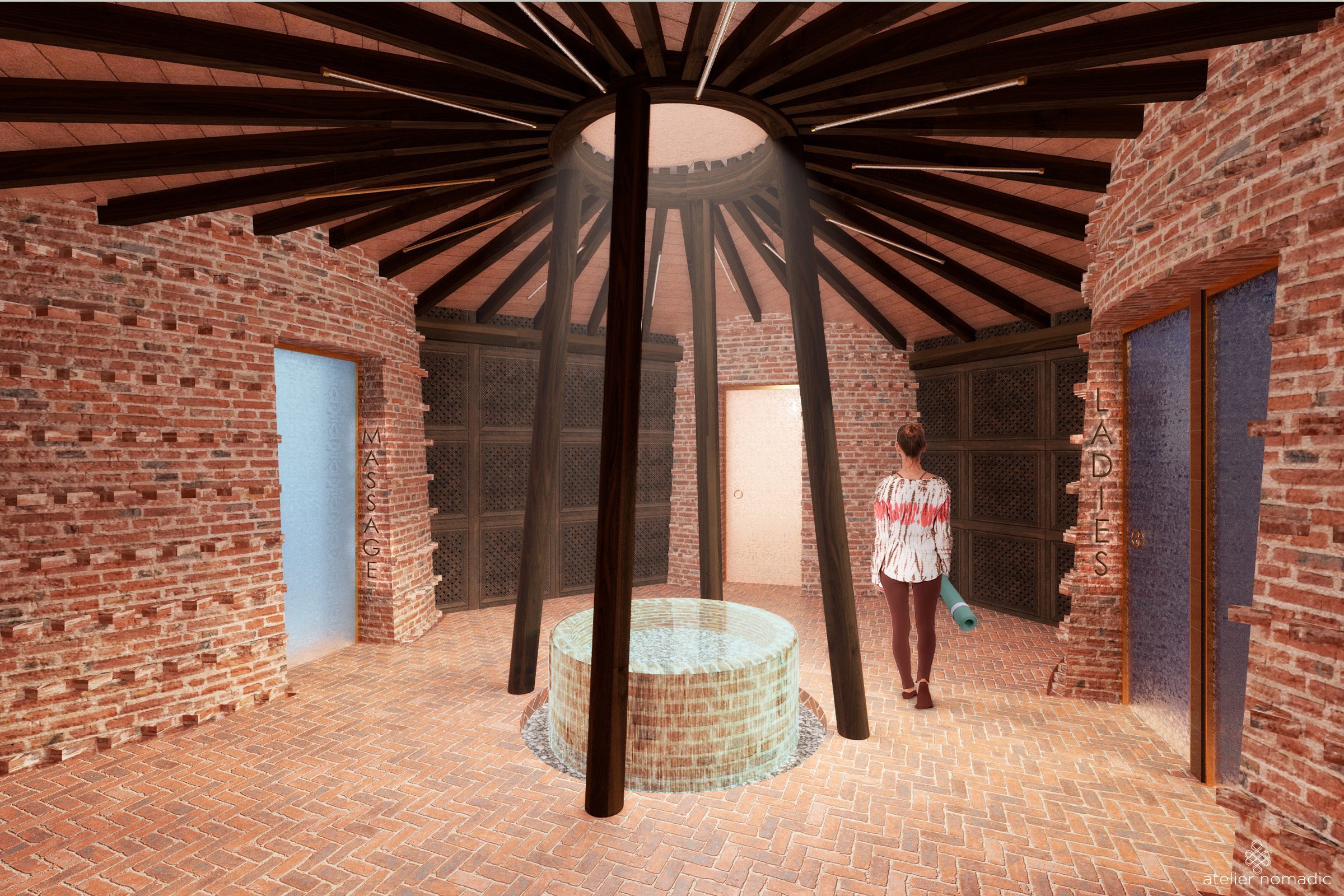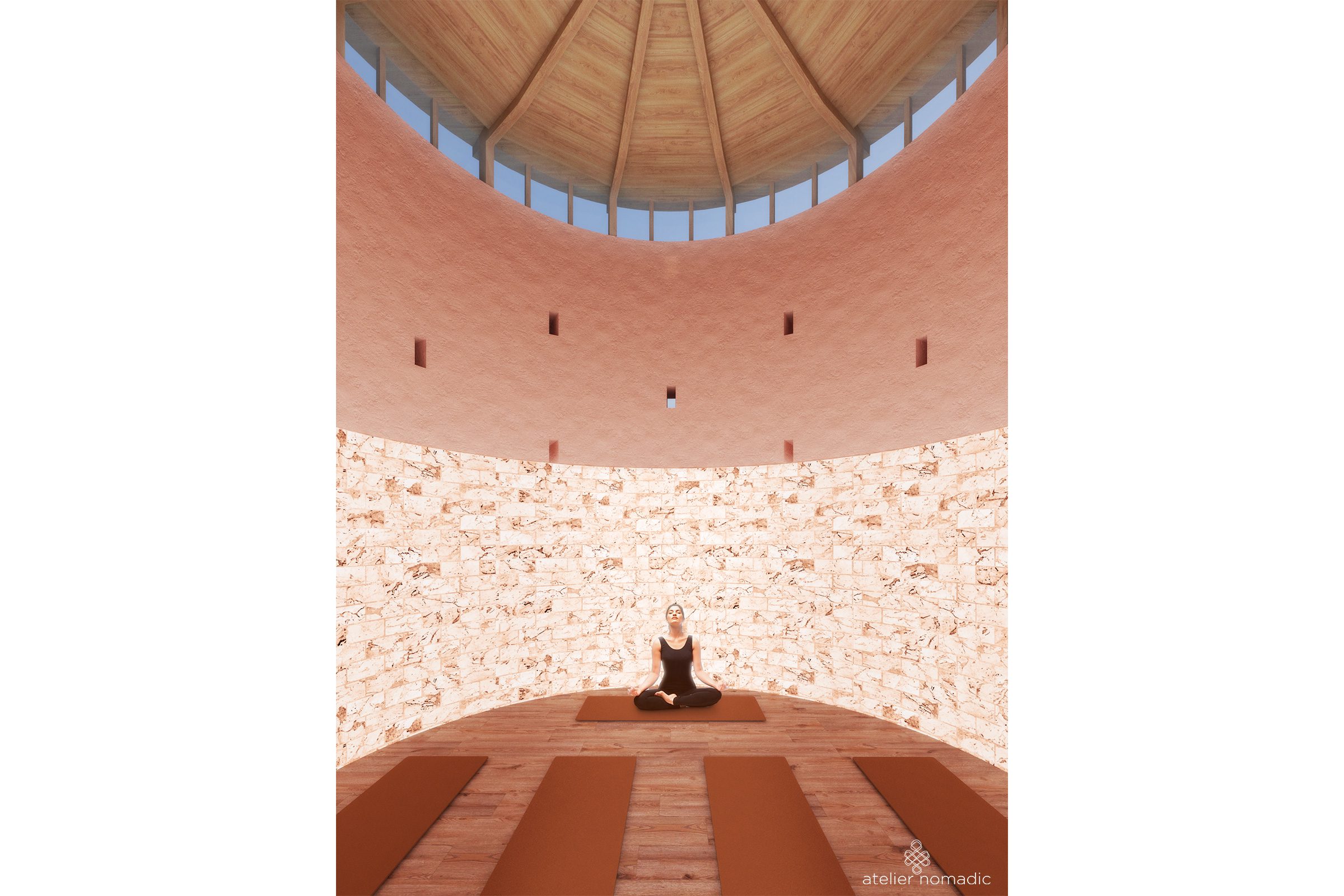 Guest Domes
The guests are accommodated in thermally insulated, geodesic domes equipped with a stove inside and hot tub on the balcony.