Danang Dream Basket, Vietnam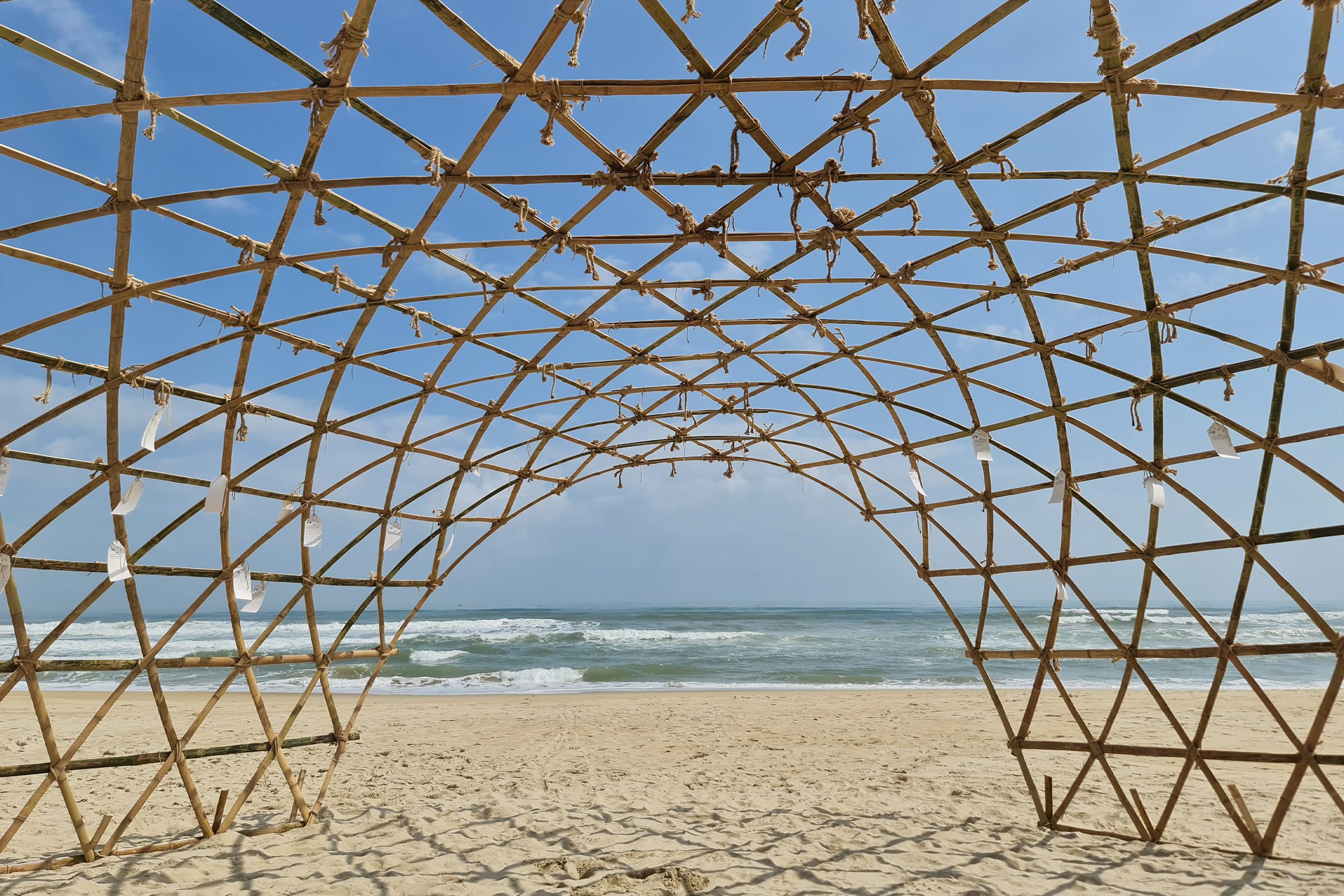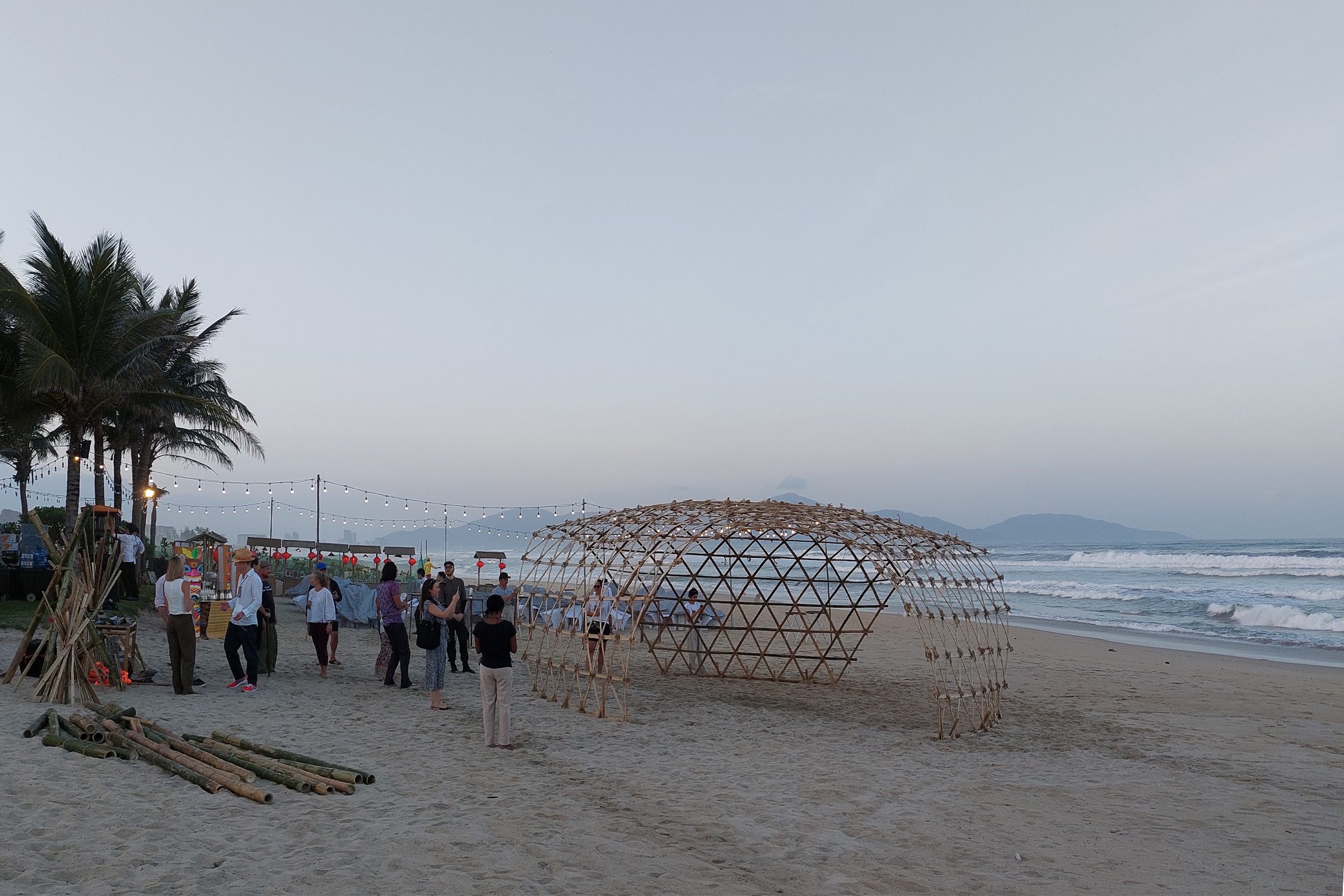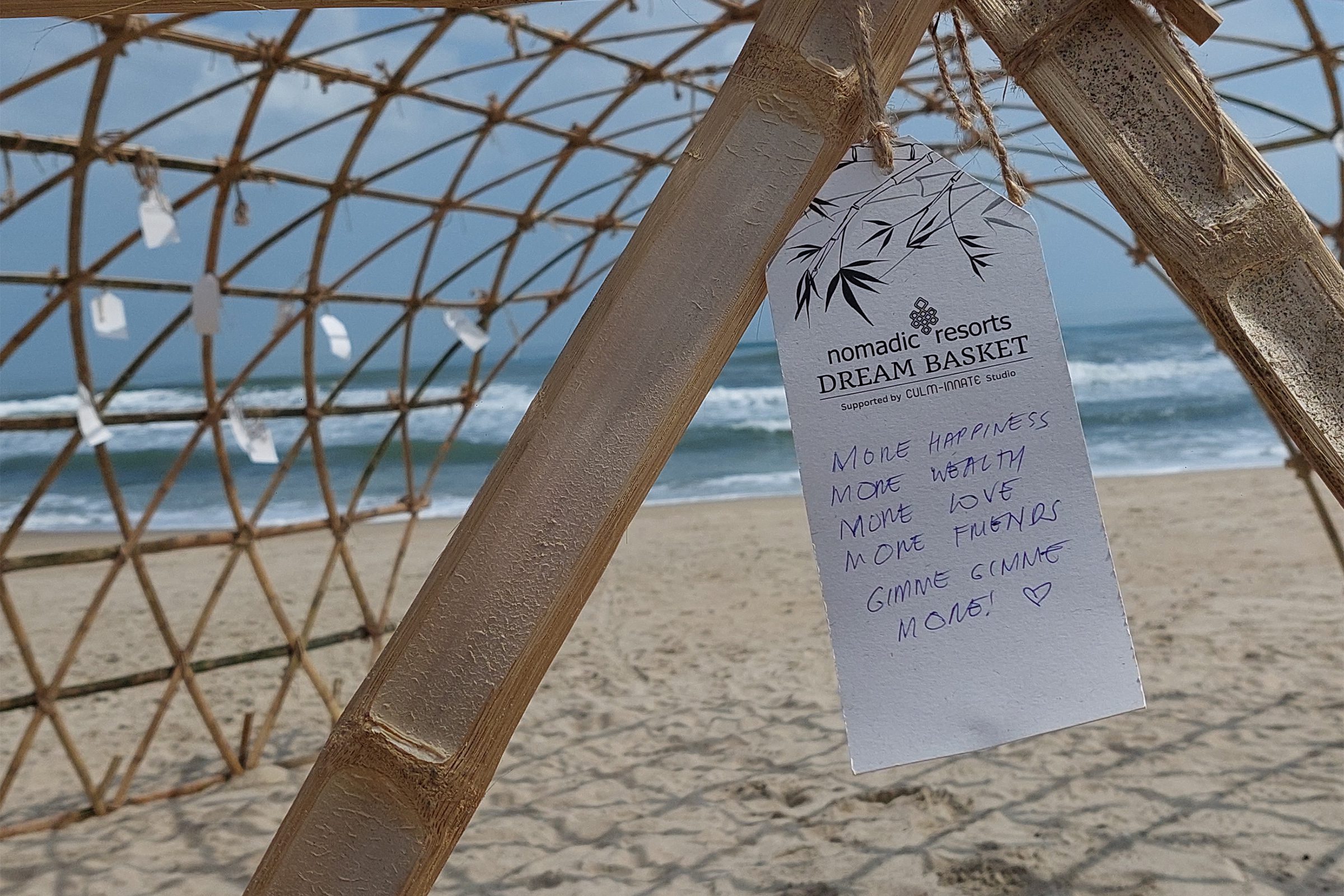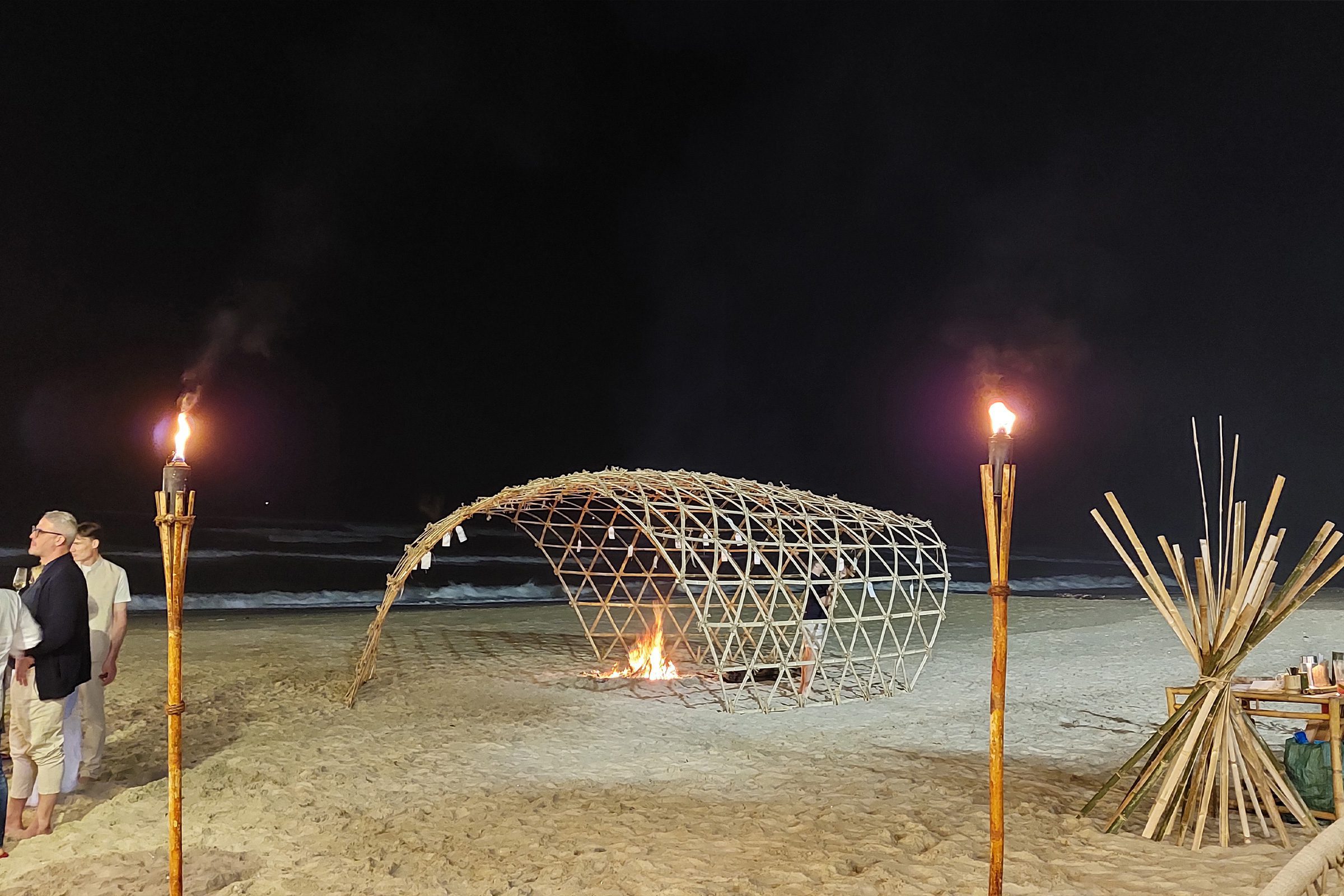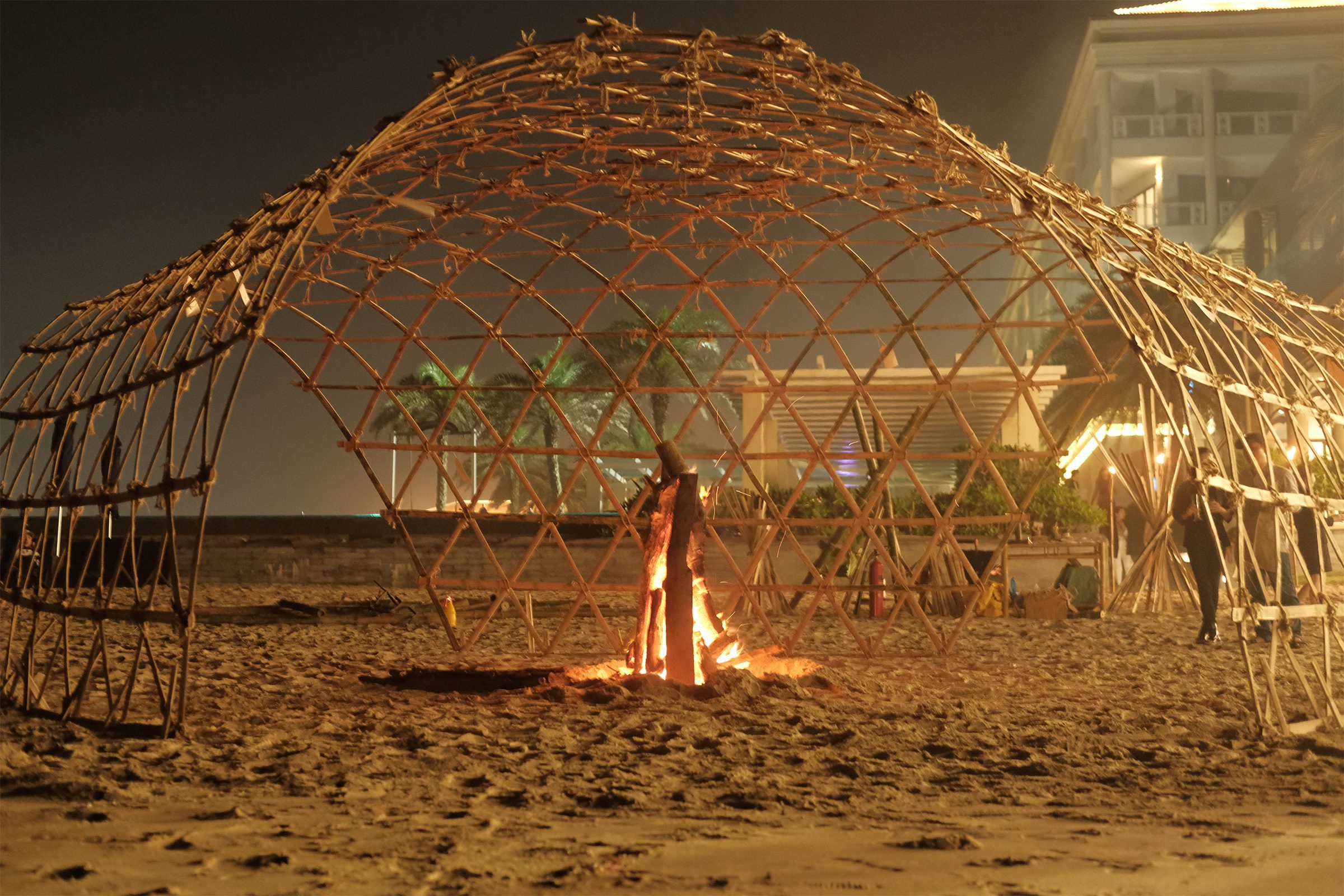 The Sleeper Sessions is a series of annual events connecting the people creating exceptional hospitality projects around the world. The networking event offers a variety of symposia, meetings and workshops.
For the 2023 Session in Danang, our CEO Louis Thompson was invited as keynote speaker and to organize a hands-on bamboo workshop of building a pavilion on the beach: The Dream Basket.
The workshop participants were a ragtag mixture of interior designers, architects, and FF&E suppliers, many of which had their doubts when they saw the structure flat on the beach in front of the hotel. What was this supposed to become? A couple of hours later they were all delighted to see the structure rose from the ground as if by magic. Many thanks to the team who helped pull this one off.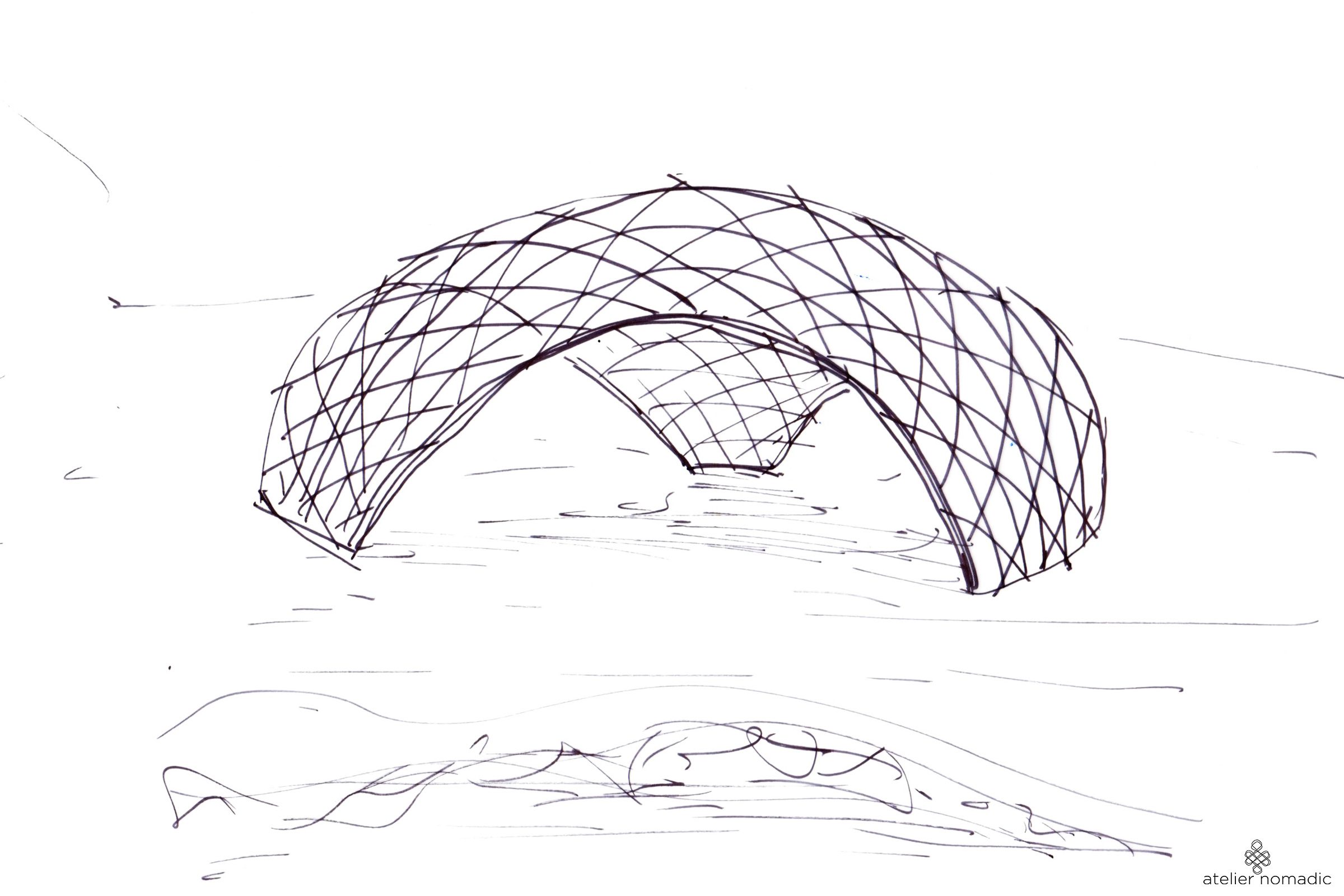 Olav Bruin, Louis Thompson
Workshop