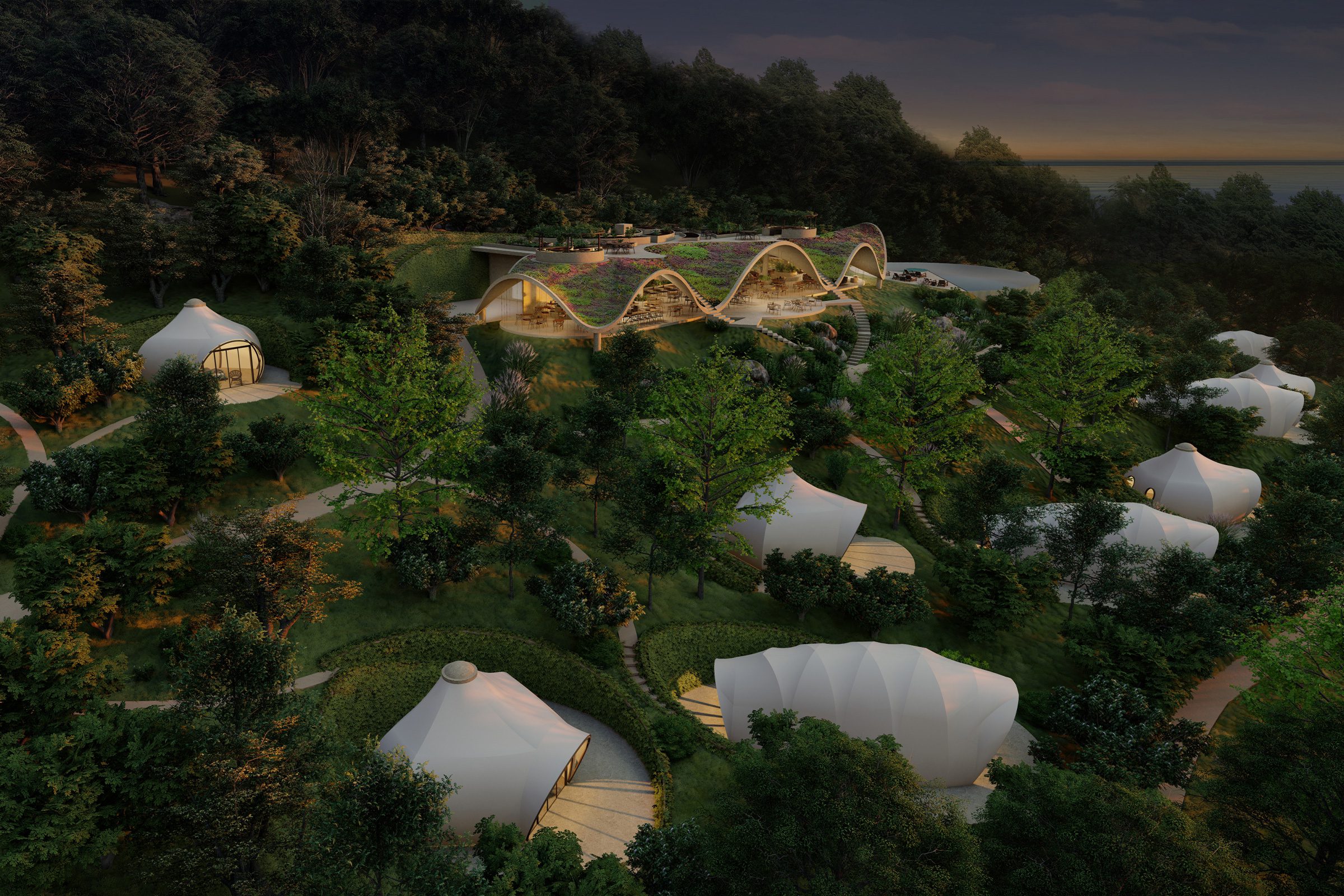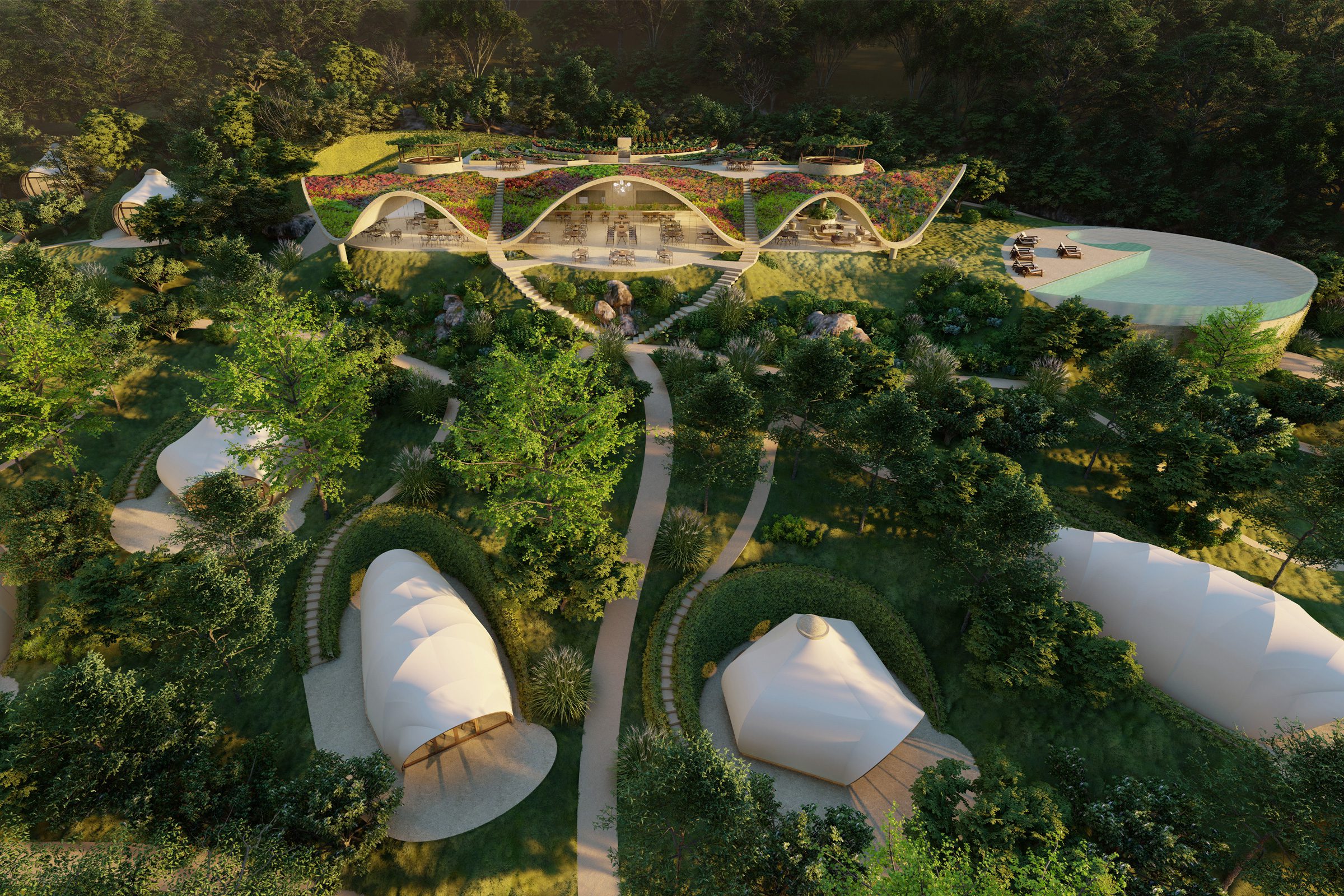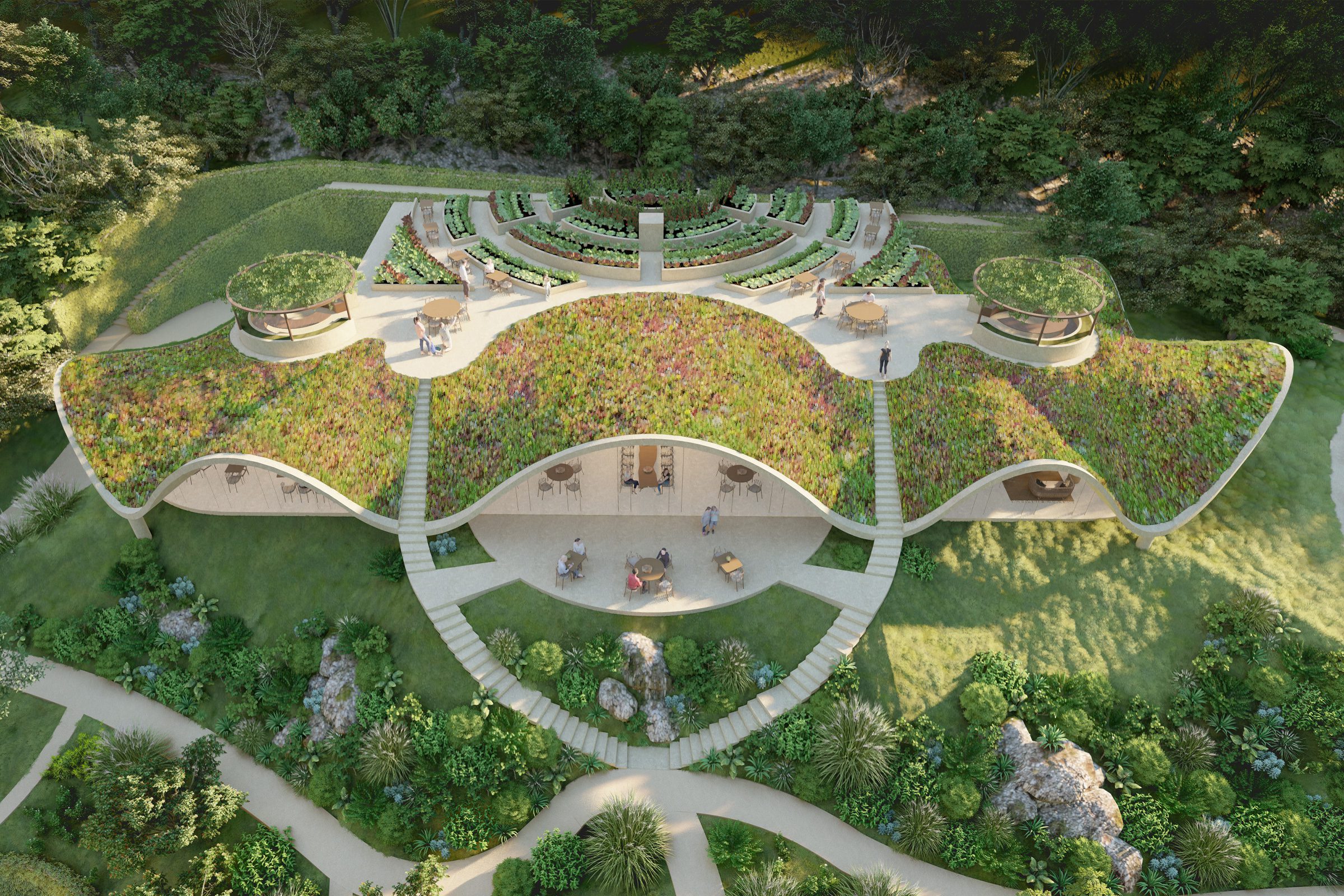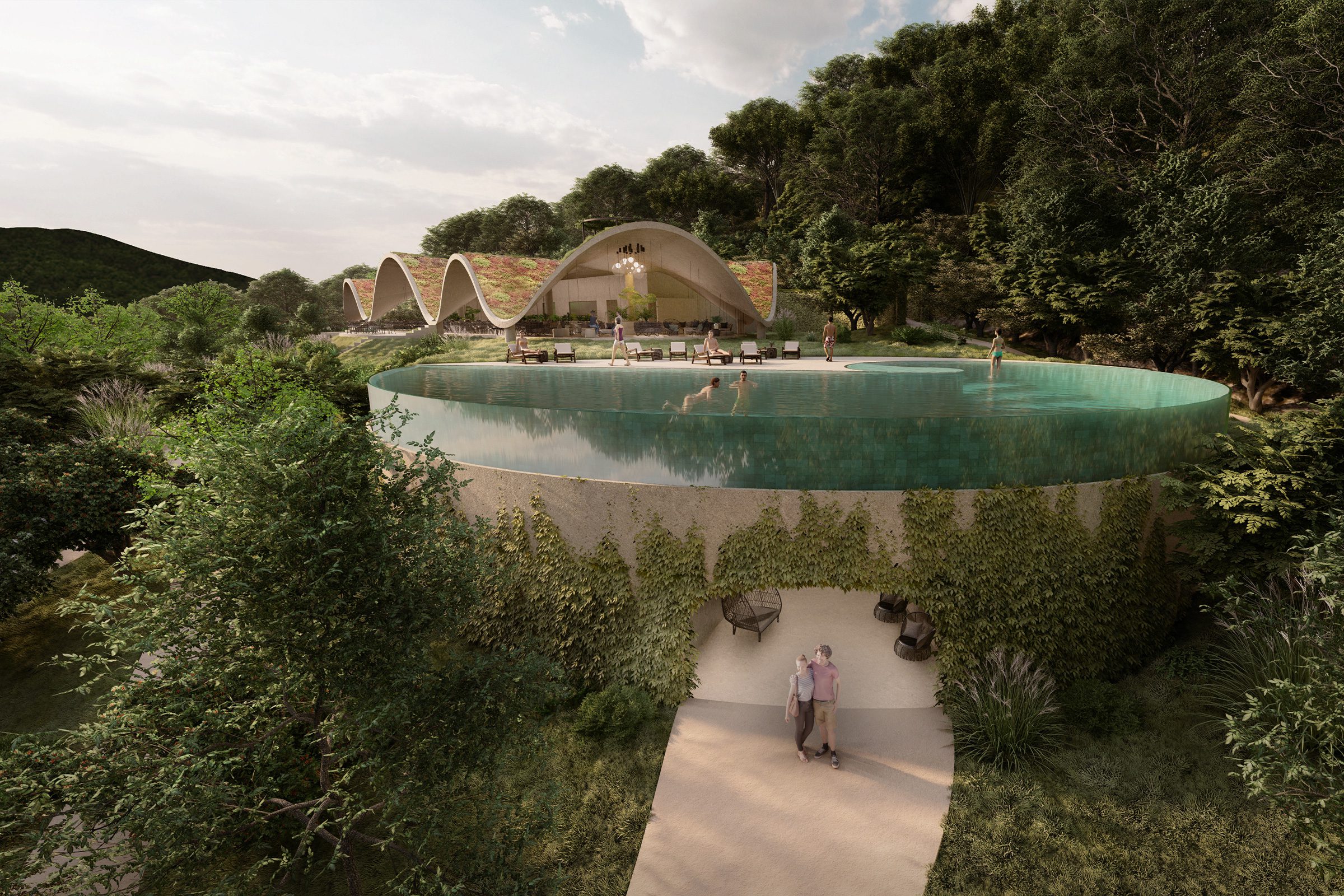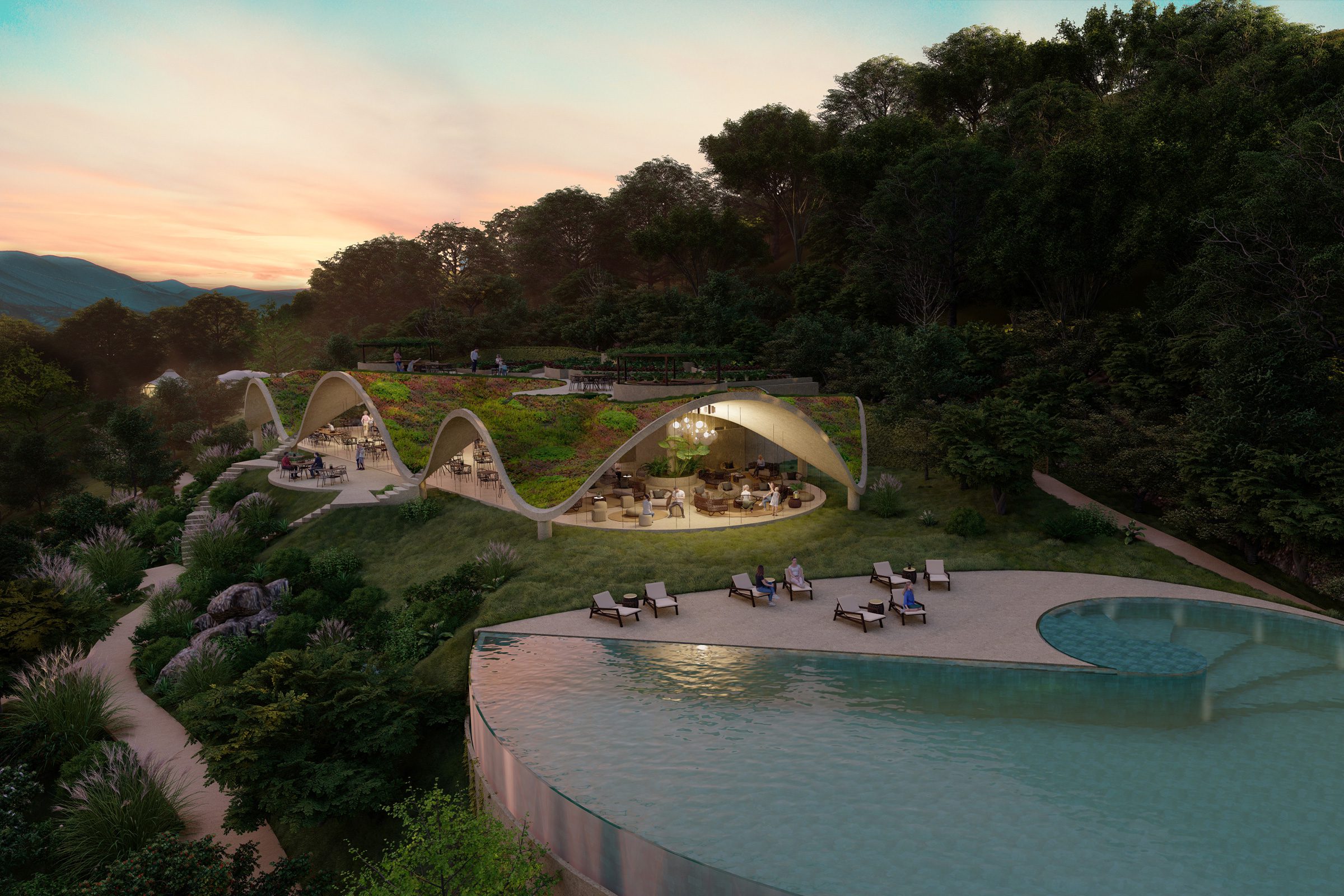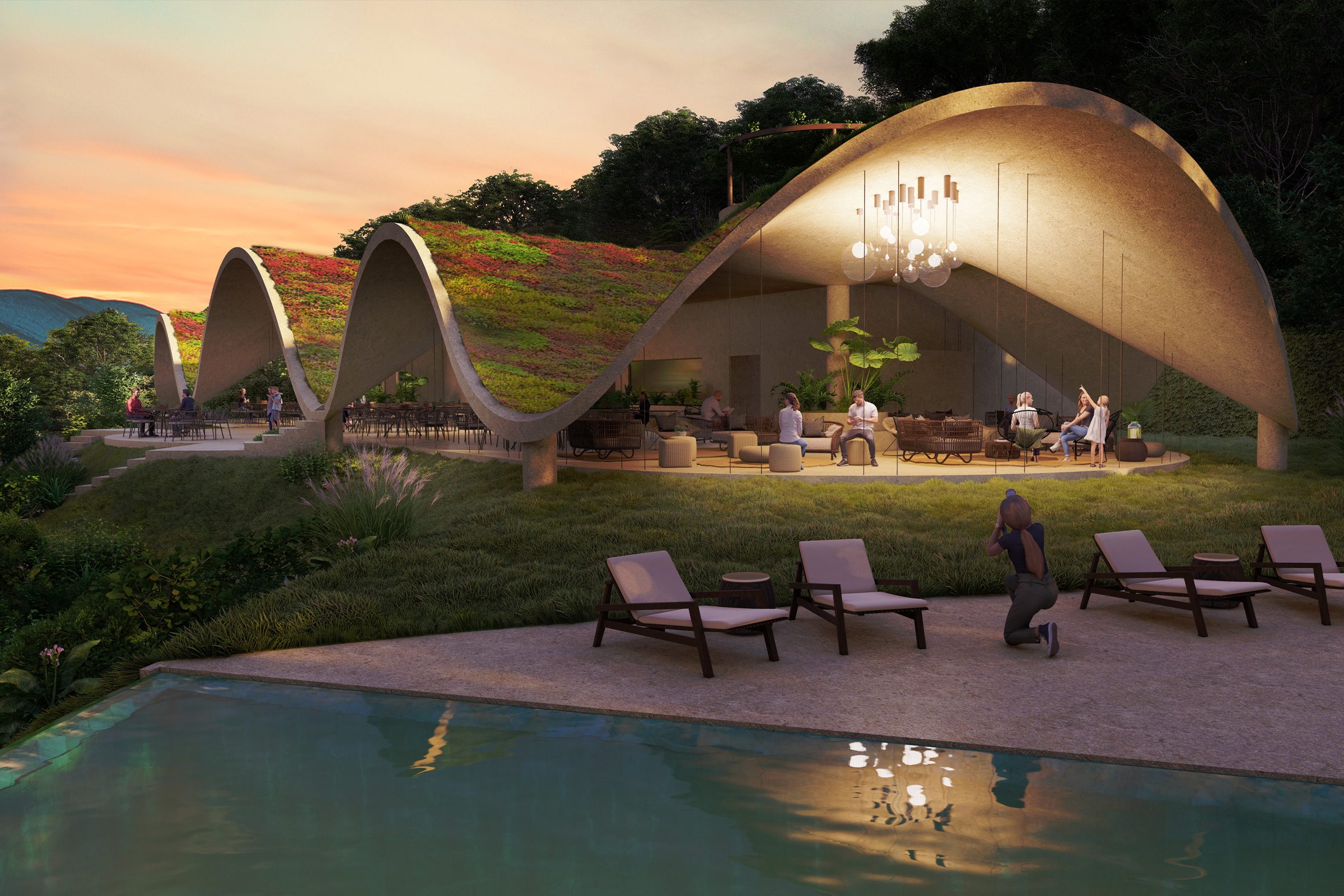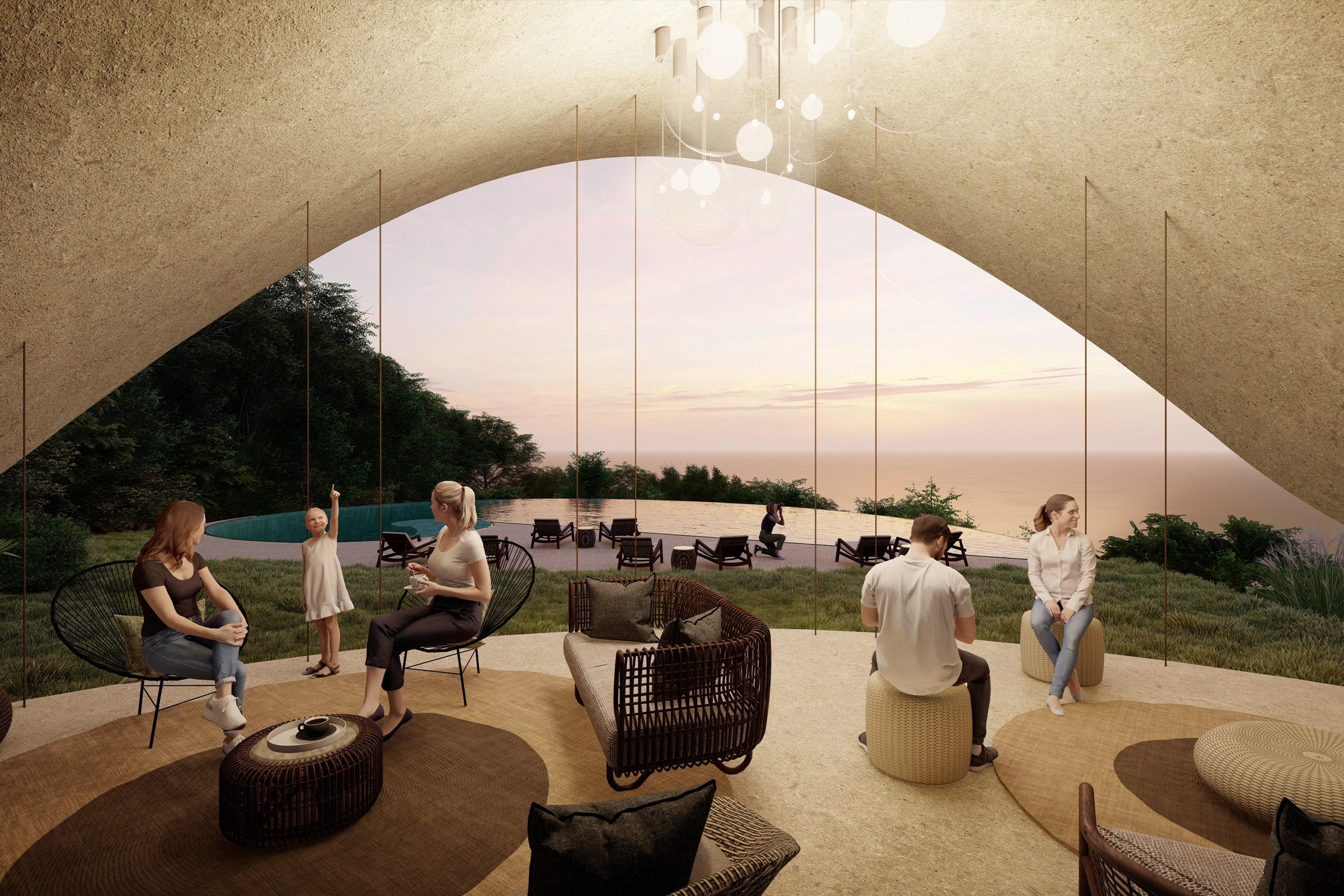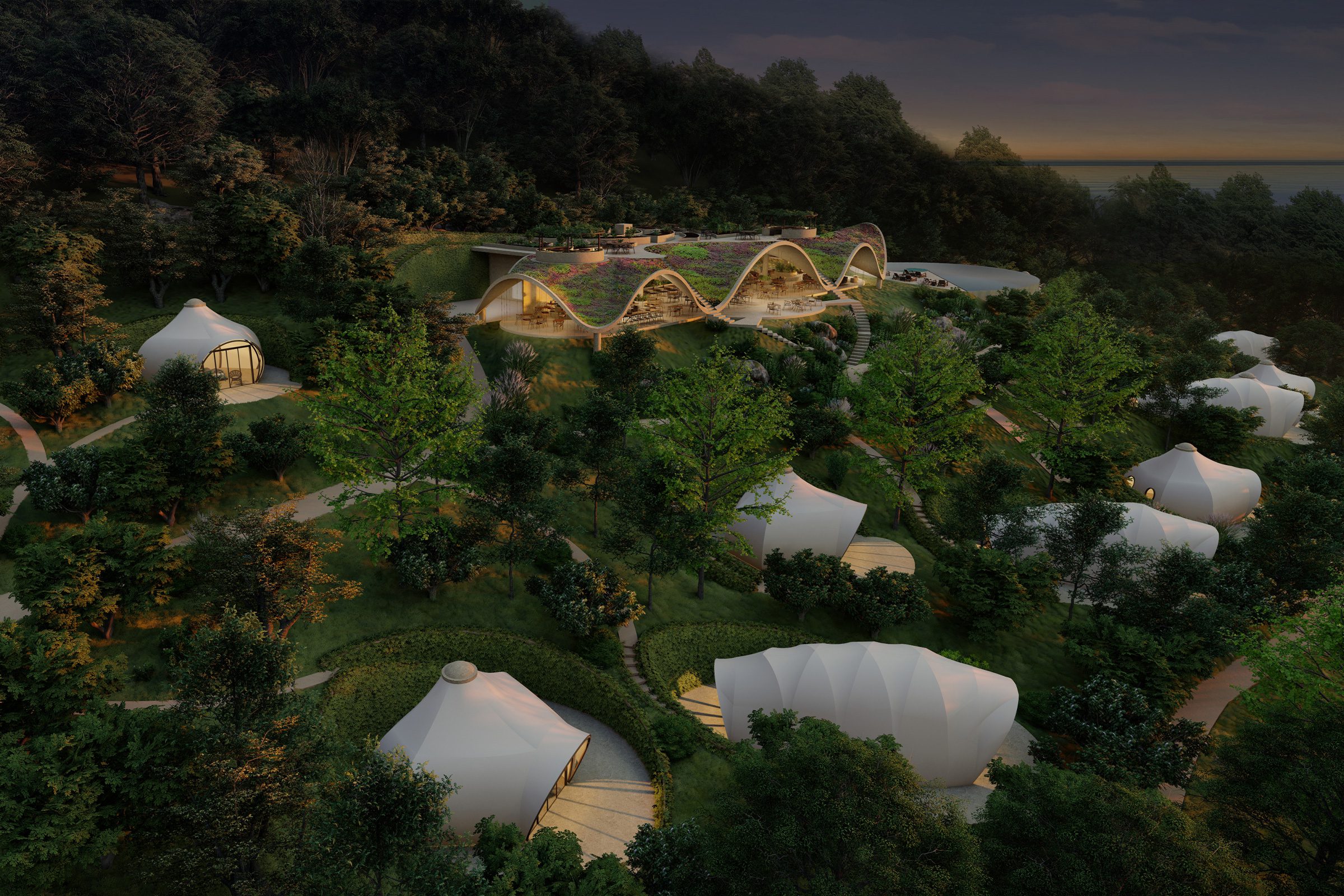 The Nomadic Escapes camp is sited on a hill overlooking the lagoon of Le Morne Brabant, one of the best kite surfing spots in the world.
The camp forms an integral part of the Anbalaba mixed-use development that offers a living environment deeply linked with the local village life as a tribute to the incomparable Mauritian lifestyle.
The Nomadic Escapes camp includes 14 branded residences, 20 luxury tents with en-suite bathroom, a reception building and landscaped arrival experience, an iconic restaurant with a rooftop organic vegetable garden, a swimming pool and pool deck, Deep Nature Spa located below the pool, an activity center with strong focus on water sports.
Anbalaba attaches particular importance to the preservation of endemic species and includes a tropical plant nursery that extends over more than a hectare.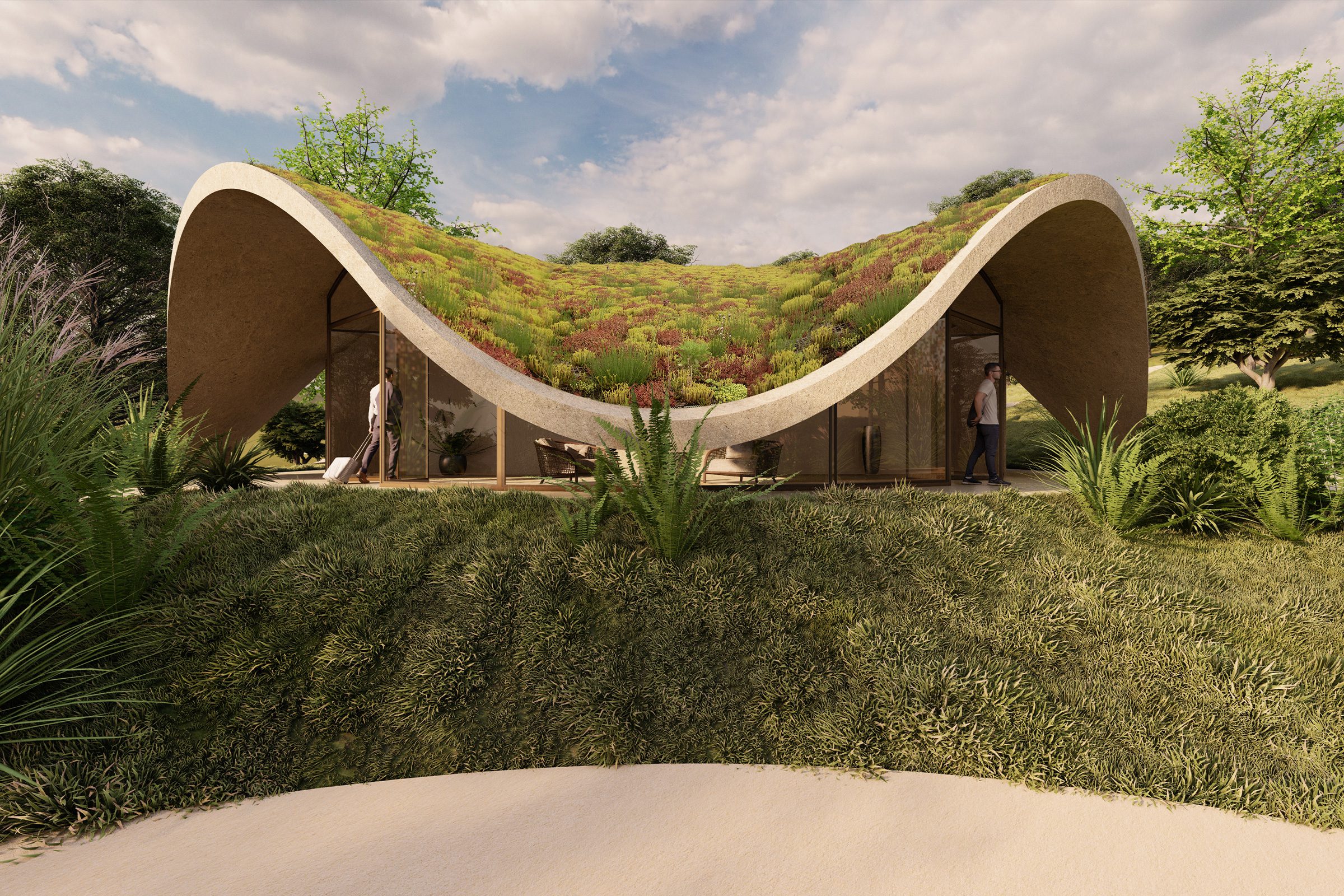 Resort with 14 residences, 20 tented suites, reception, spa & main facilities
Louis Thompson, Olav Bruin, Giulia Pastore, Isabelle Barthes, Neelen Govinden, Jerico Voltaire, Lakshan Arachchilage
Residential villas
Nomadic villas offer a unique opportunity to live on the south coast of Mauritius, with breathtaking lagoon views, at the foot of the iconic Le Morne Brabant mountain, in an active and sustainable environment.
The villas have been designed in a bioclimatic way in order to provide optimal comfort in a tropical environment, without the need for air conditioning in the living areas. The design of the structures is based on the island's vernacular Creole architecture – the deep veranda and roof overhang offer owners the option of indoor or outdoor living, taking full advantage of the mild climate throughout. year round.
The two types of villas offer very different environments – Guetali Villas offer a more traditional experience with their shingle-covered gabled roofs, while Rivulet Villas with their green roofs allow owners to immerse themselves in their tropical surroundings.
Residents of the villas have access to the restaurant, bar, spa and sports facilities of the Domaine's Nomadic Escapes ecolodge.