Overwater Restaurant, Maldives

Mountain Lodge, Utah USA

Ting Irie, Abu Dhabi

Playa Viva, Mexico

Wild Coast Tented Lodge, Sri Lanka
We are Atelier Nomadic.
We create biophilic architecture, regenerative landscapes and tactile interiors.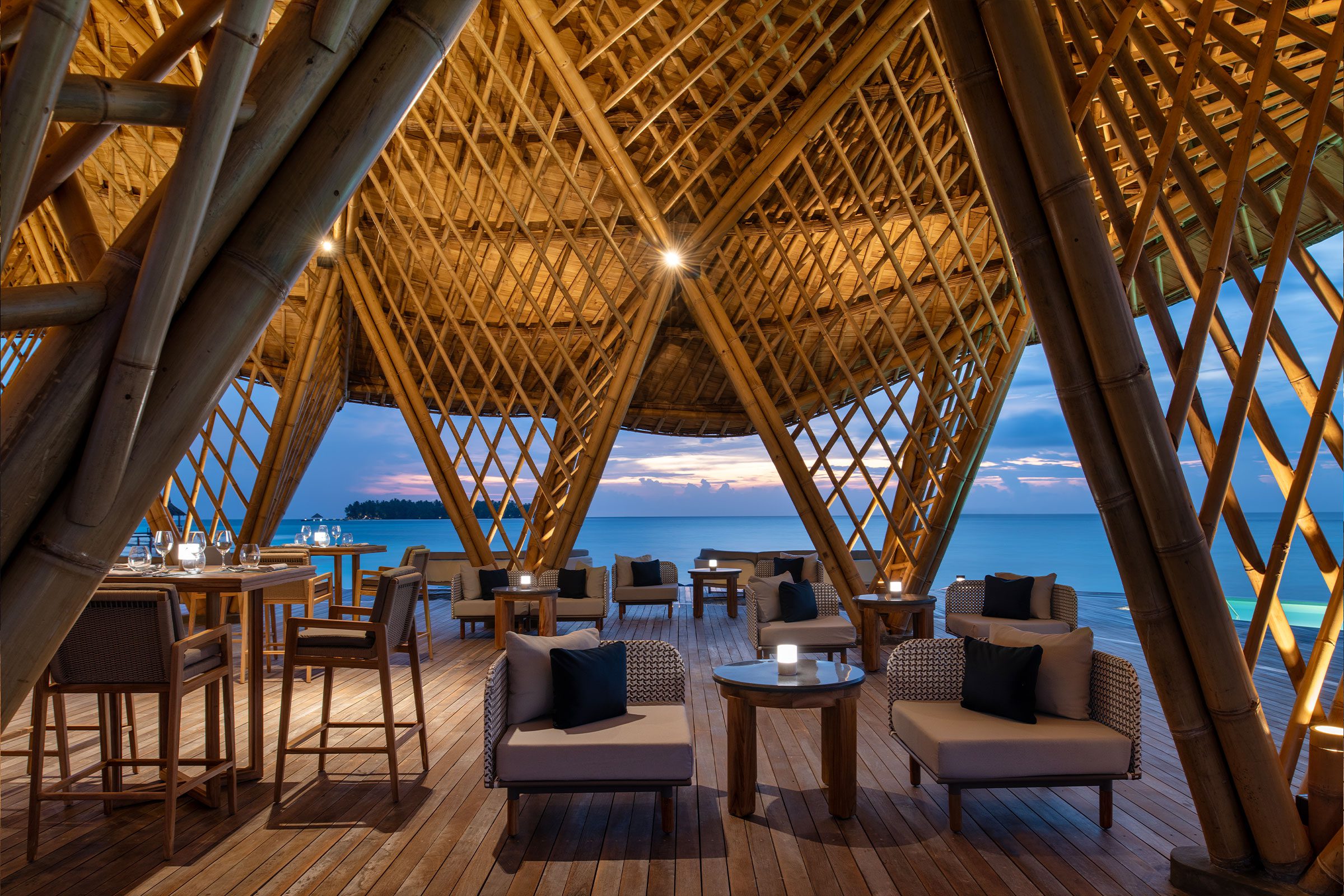 Biophilic design
We seek to connect the buildings and their occupants more closely to nature. We incorporate elements like natural lighting and ventilation, landscape features and local building materials to create a more productive and healthy built environment that respects the integrity of the surroundings.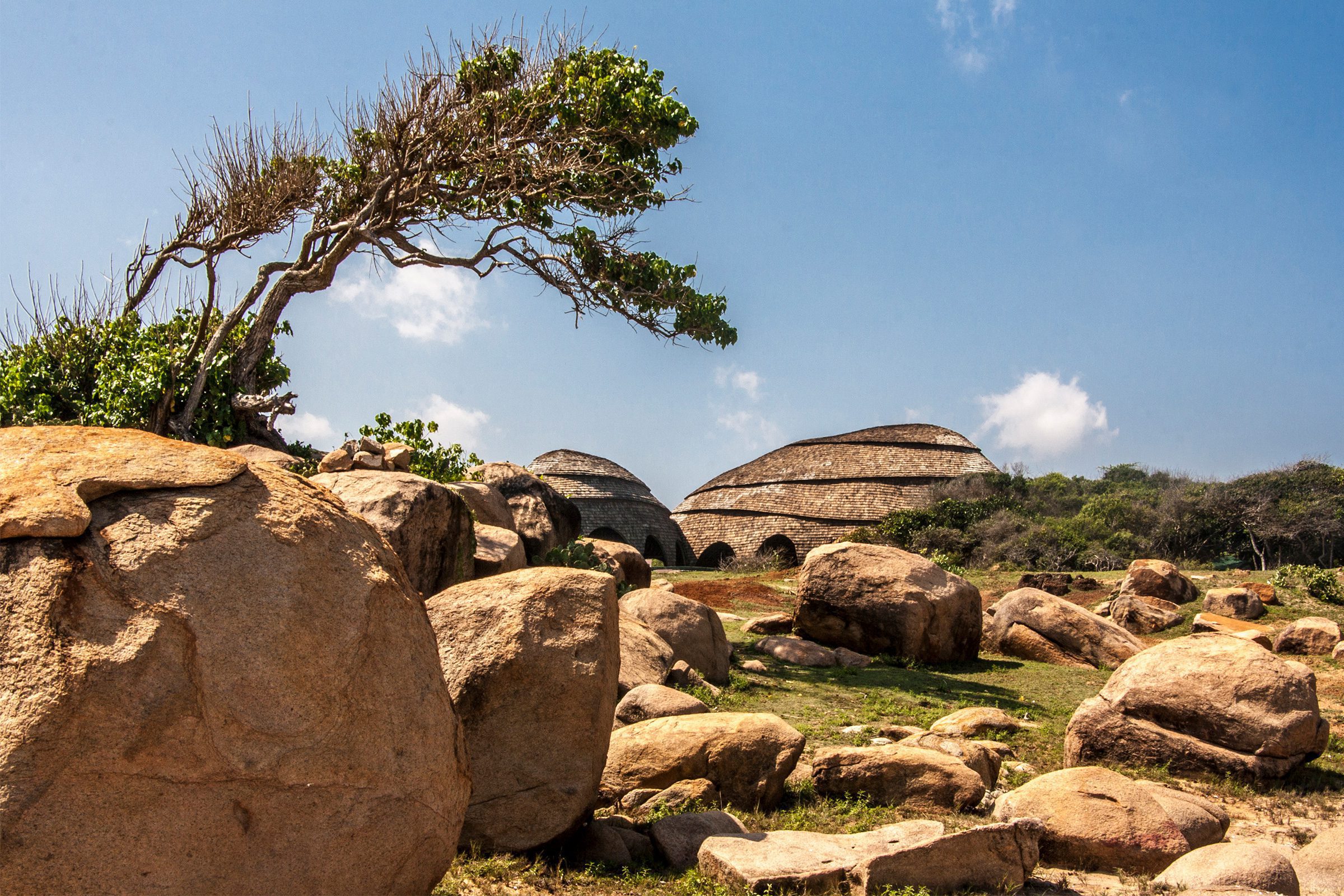 Embedded in the landscape
We design buildings that seek a dialogue and harmonious balance with the natural surroundings.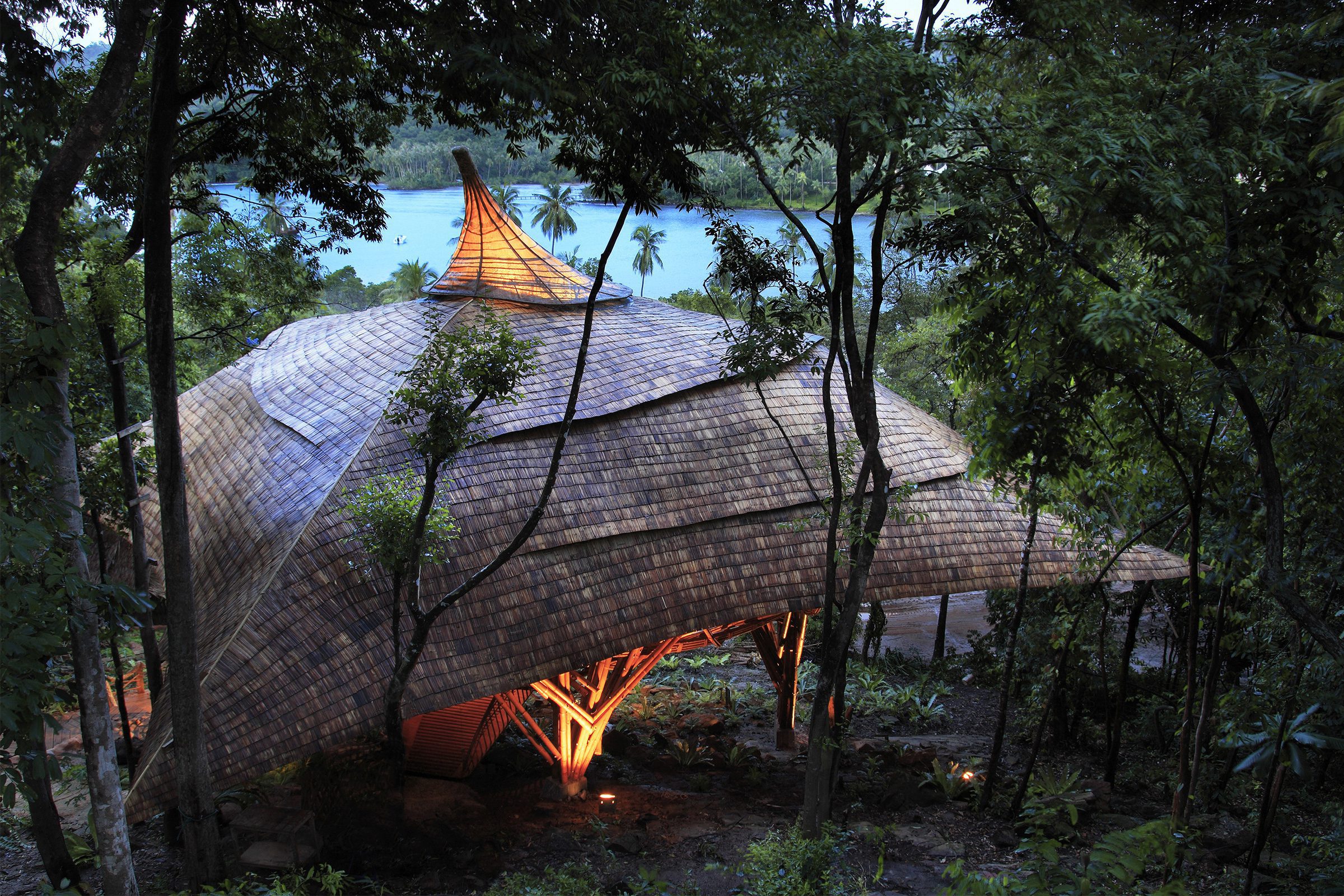 Reinventing the vernacular
Vernacular architecture teaches us how we can inhabit different environments using locally available materials. It harnesses knowledge that took centuries to acquire. We incorporate this knowledge in contemporary designs.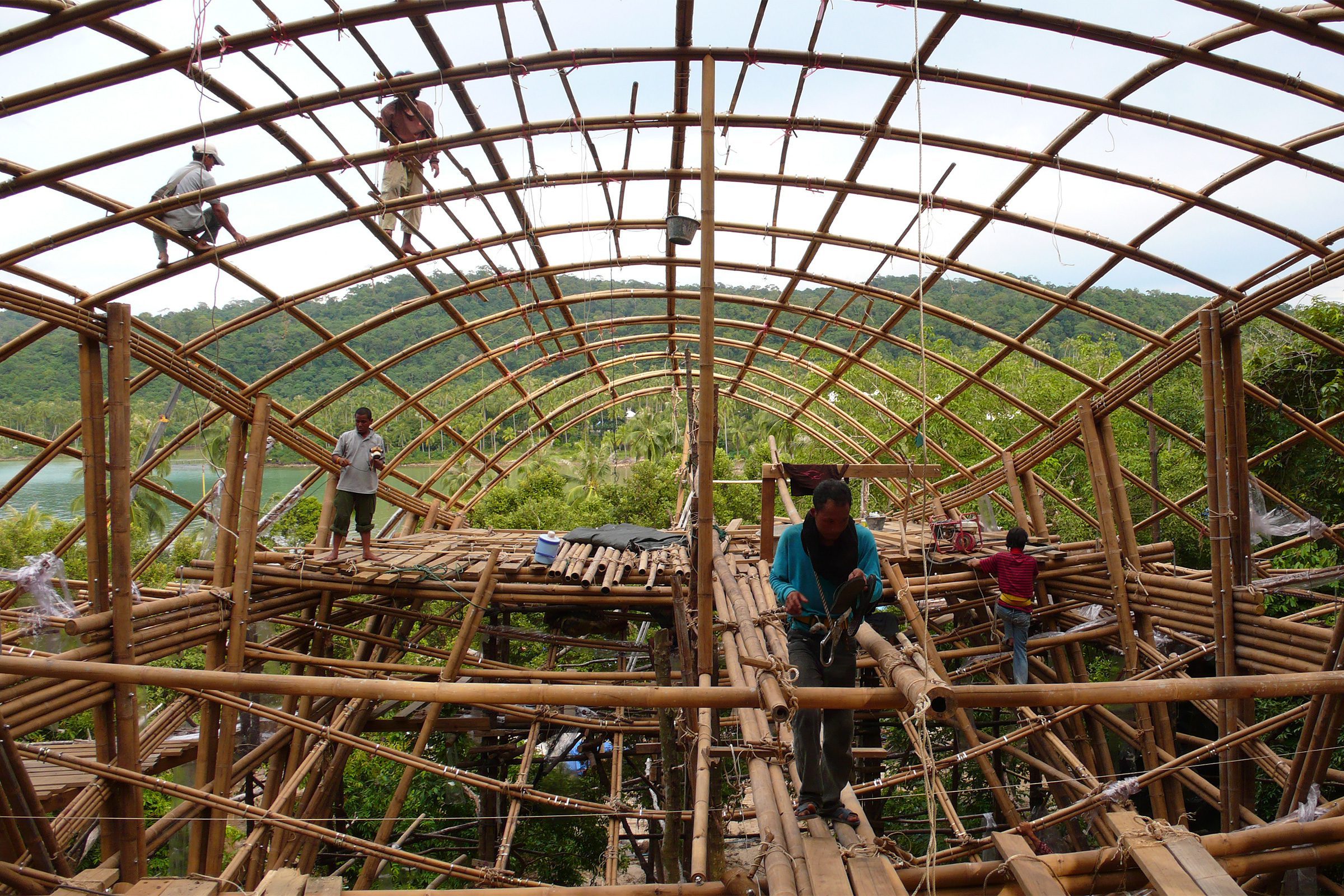 Bamboo architecture
We are specialized designing bamboo buildings, one of the most sustainable and the fastest growing renewable building material in the world. We work with a network of bamboo construction specialists across the world who can assist in the realization of our bamboo projects.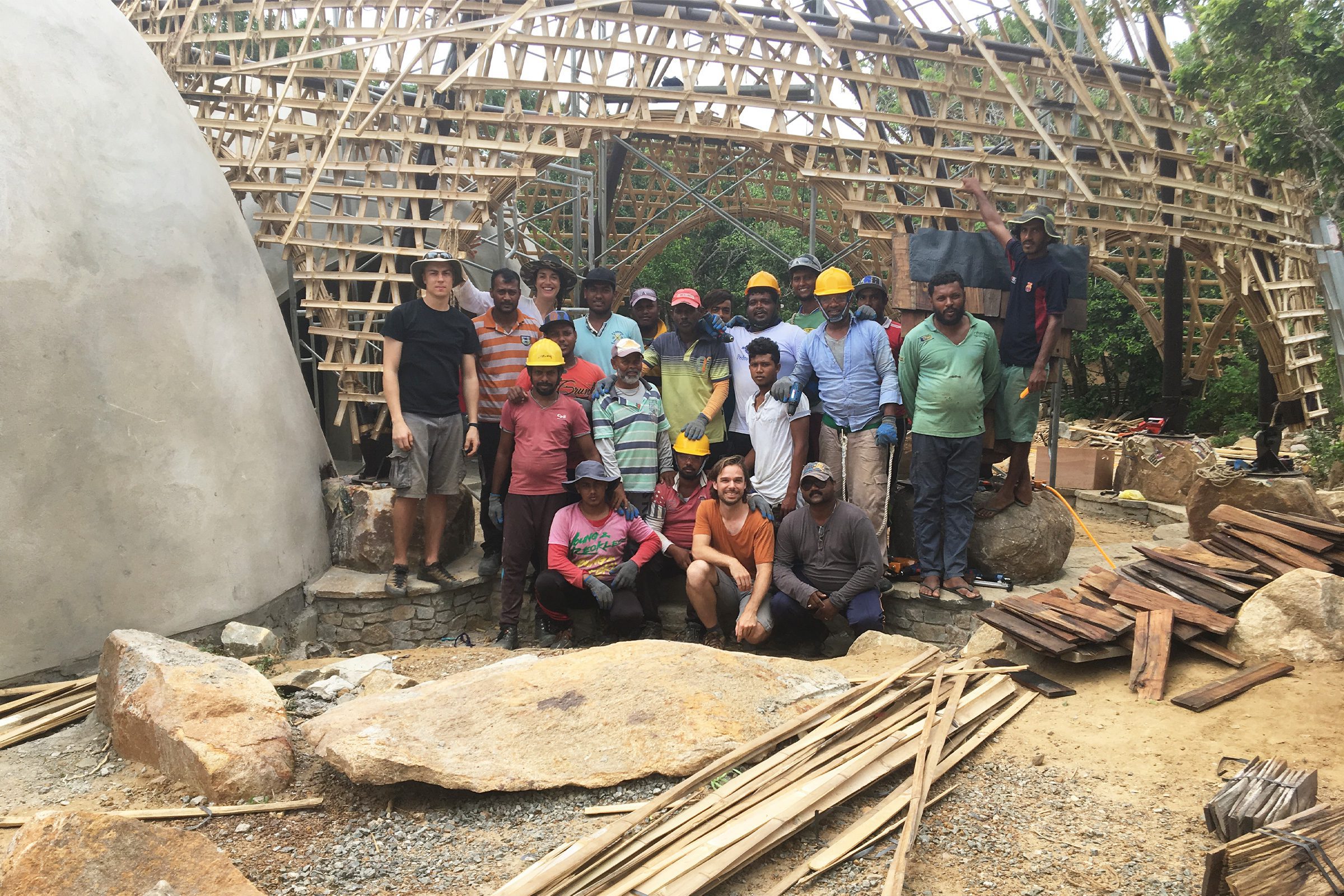 Working with local craftsmen and materials
Working with local craftsmen and natural materials will both support and connect our projects to local communities and integrate them into the cultural context.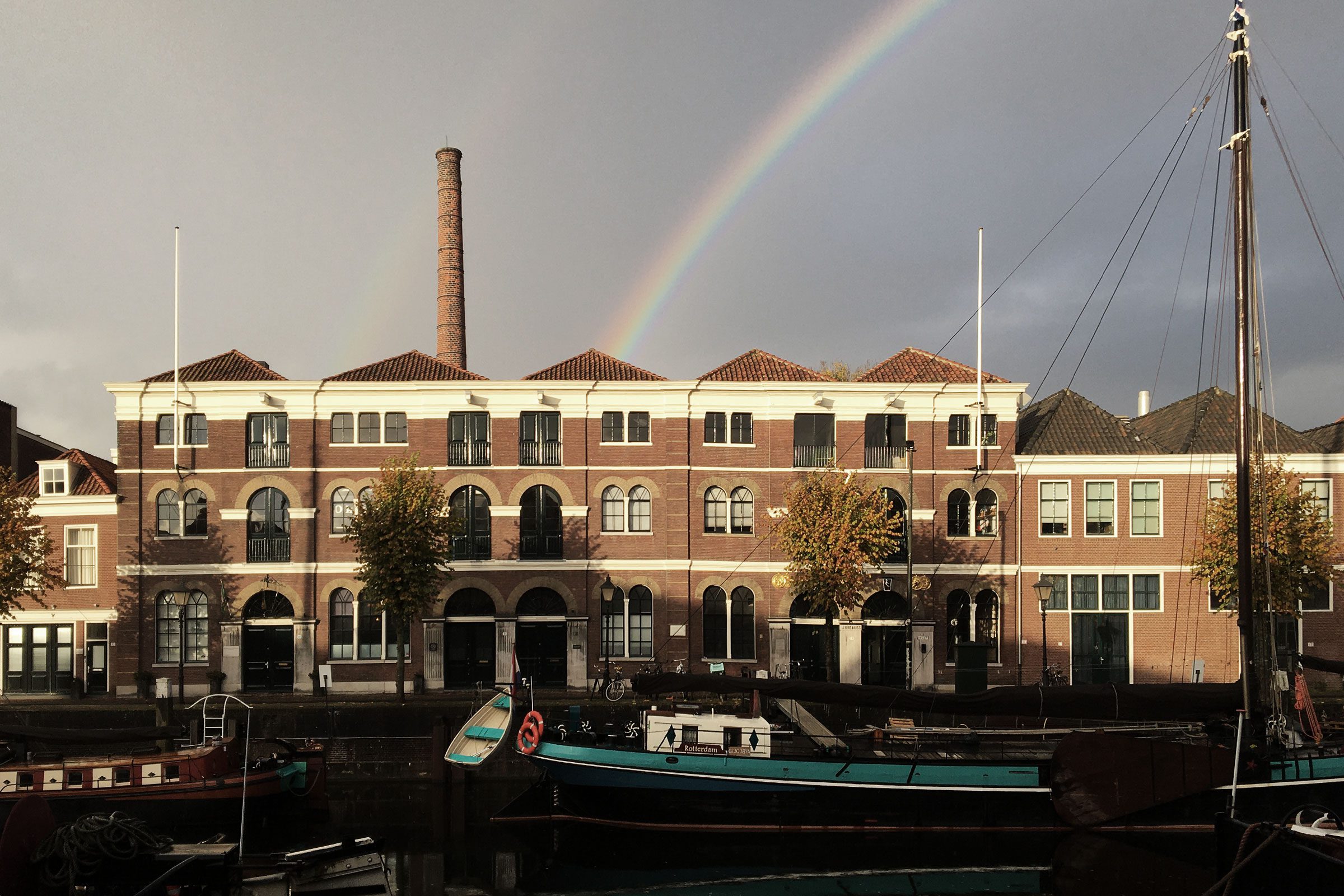 Atelier Nomadic
Atelier Nomadic is an architecture and landscape design studio with offices in Rotterdam, the Netherlands and Mauritius.
The Rotterdam based architecture studio is led by Olav Bruin and Giulia Pastore and was founded in 2014. The Mauritius based landscape design studio is led by Louis Thompson and was founded in 2011.
The studio specializes in biophilic architecture and regenerative landscape design and has worked on project across Europe, Asia, Africa and the Americas. The studio has been honoured with several prestigious international awards including the Architecture Master Prize, International Architecture Award, Design for Asia Award and the UNESCO Prix Versailles.
Atelier Nomadic is the design partner of Nomadic Resorts and Nomadic Escapes. Nomadic Resorts designs and builds low impact tented pods and tree houses. Nomadic Escapes operates nature positive camps and lodges that focus on sustainability, well-being, and adventure.
The Rotterdam studio is located in a former Jenever Distillery, an early 19th century monument built in Delfshaven, one of the old ports of Rotterdam.